How to keep warm and fashionable is a question that bugs us all in winter! After all, how sexy, glam or trendy could a ski jacket be? Not much, I tell you, and there is no reason to wear it outside the ski resort! Not unless you really want to, that is! Let's suppose you don't and that you're interested in keeping warm and fashionable in a bit more of a sophisticated manner – is it achievable? Absolutely! Here are some tips and suggestions on the best warm and fashionable clothes to help you look absolutely amazing and feel absolutely great this winter:
---
1

Layer It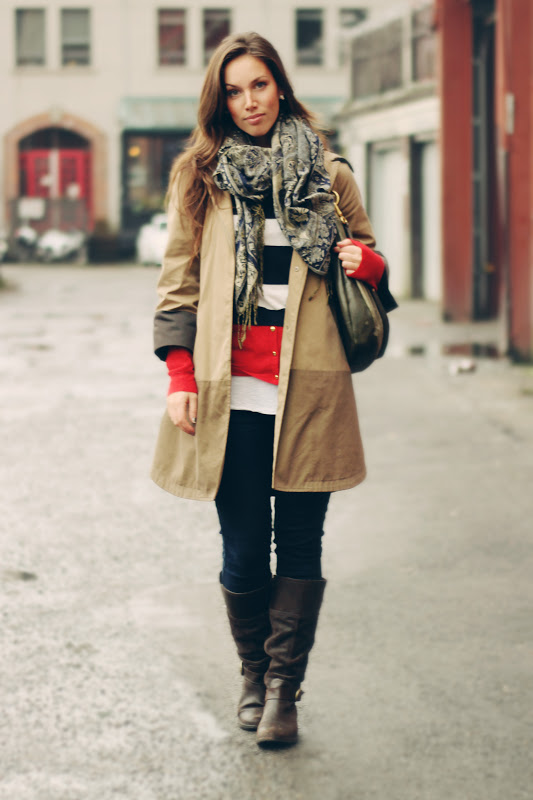 Winter jackets, UGGs and snow boots are all fine and dandy but how to keep warm and fashionable in times when you can't pull out your bulky jacket or a pair of favorite CAT boots? Now that's a good question and the one I probably should have a good answer for, given the fact that I've spent most of my life in a country in which winter temperatures can go as low as -20 degrees Celsius. Layer your clothes! It's easy, it's simple, it will keep you warm and enable you to wear even a thin, fancy coat and feel like you're wearing the warmest of ski jackets. I'm talking thick tights, undershirts, long tops that can be tucked in etc. Even your clothes can be layered in so many ways which, of course, allows you to create a better, more interesting look and use even thinner garments you wouldn't have even dreamed of wearing in winter!
---
2

Don't Forget Wraps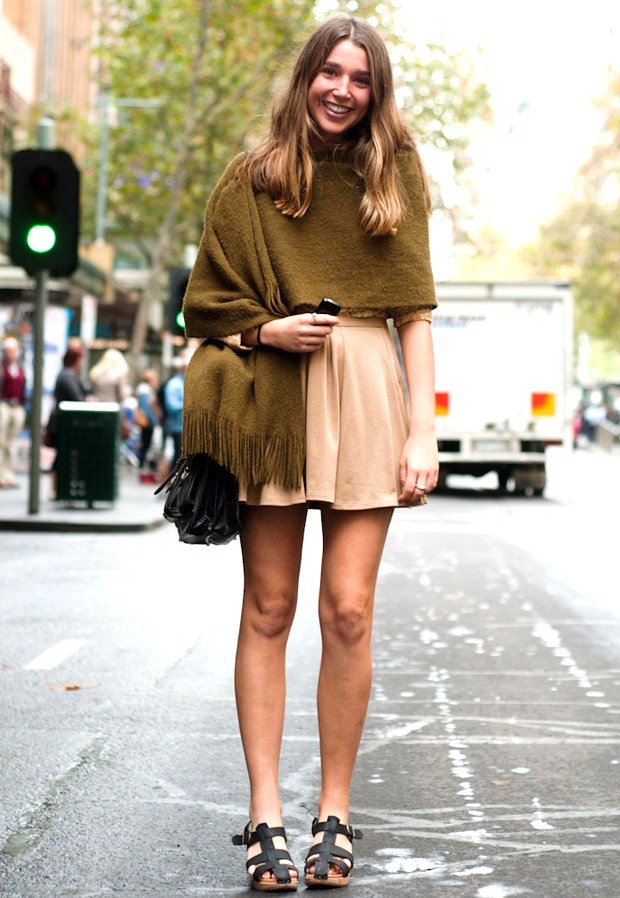 Nope, don't even dare to forget them! Wraps, shawls, ponchos and all the warm, cozy variations of these are my ultimate autumn/winter wardrobe! Wear them as a practical accessory when the weather is not cold enough for a jacket, or throw a coat over them during the harsh winter. A stylish wrap or a poncho can be worn in tons of different ways and will even help you use clothes that are not warm enough for winter, making your outfits more interesting and your list of possible outfit choices much longer!
---
3

Fur Accents Are a do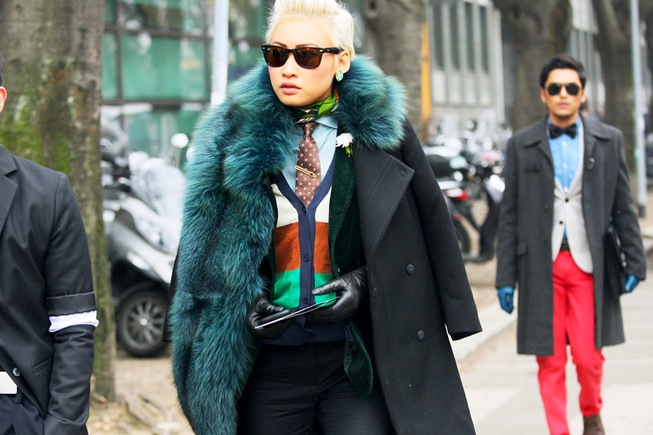 From hats and collars to ear-warmers and muffs, there are tons of great ways to incorporate this season's fur trend into your wardrobe! Opt for an animal-friendly faux fur or do the next best thing – recycle your mom's old fur coat and turn it into two or even three amazing items that will make keeping warm and fashionable this season super easy for you!
---
4

Say "Yes" to Hats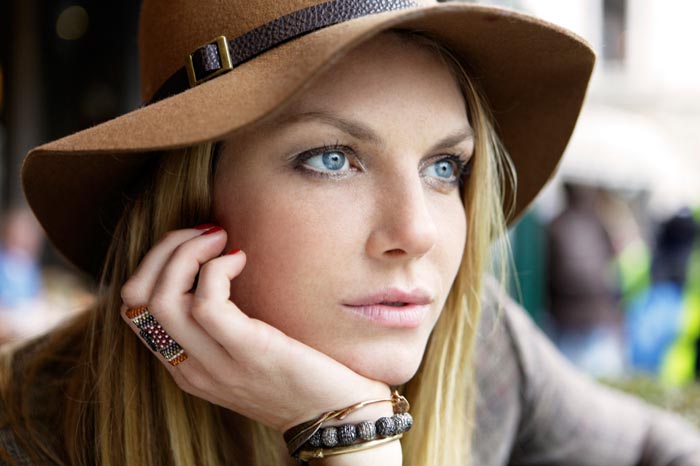 Big hats, small hats, vintage hats, knit hats and fur hats – there are tons of amazing, super trendy hats you can opt for this winter! Protect your hair and head from the cold with a lady-like cloche hat that has made a comeback this year, opt for a Russian-style fur hat, statement hat or a super-trendy knitted one! So many wonderful choices, so many hassle-free ways to beat the cold and never have to wonder how to keep warm but fashionable again!
---
5

Cashmere and Mohair Are Your Friends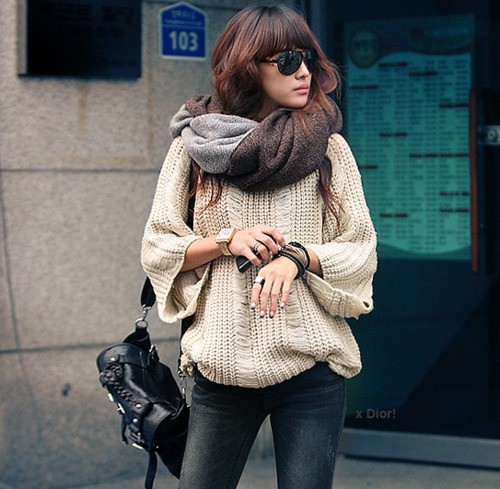 Cozy, warm and totally sexy – fabrics like cashmere, angora and mohair will never cease to be stylish! And they will never fail to keep you warm either! Furthermore, once you have a few top quality sweaters in your closet, putting together a warm and fashionable outfit is as easy as breathing! Think about it this way – for every two synthetic sweaters (that won't do anything but make you sweat more), you could buy a really nice, comfortably warm one!
---
6

Consider Trendy Yet Winter-Friendly Accessories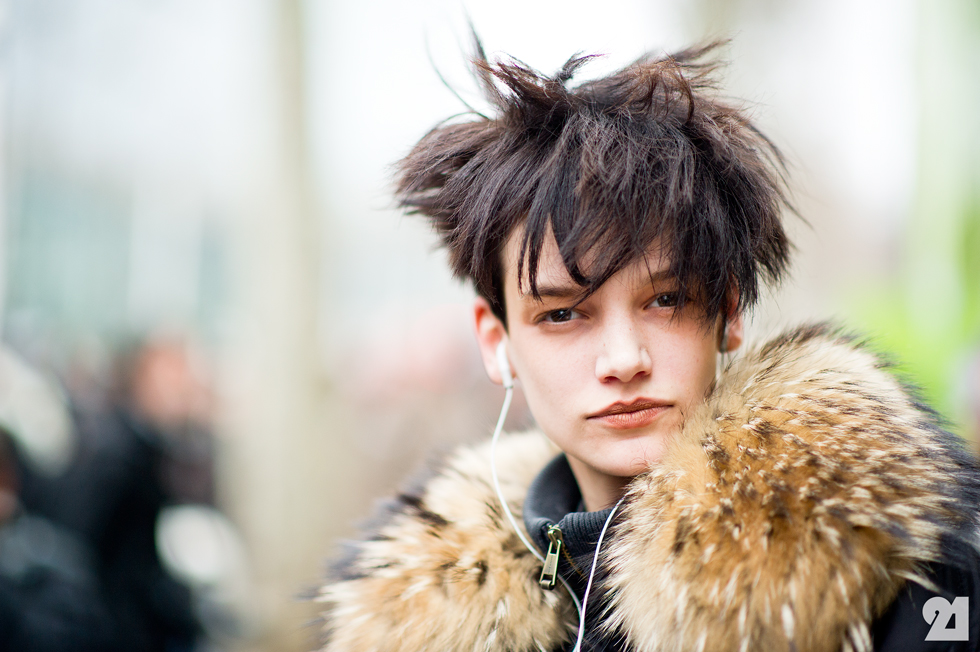 Once you know what to look for keeping warm and fashionable is a piece of cake! I absolutely love it when the weather gets a bit cold because it allows me to finally wear all those stylish accessories I wouldn't dream of having close to my skin over the scorching summer! Go for leather gloves and scarves in late autumn and kick it up a notch in winter with faux fur collars, knits and warm, cozy shawls. Oh, and ear warmers! Now those are definitely one thing to love winter for!
---
7

Invest in a Fabulous Coat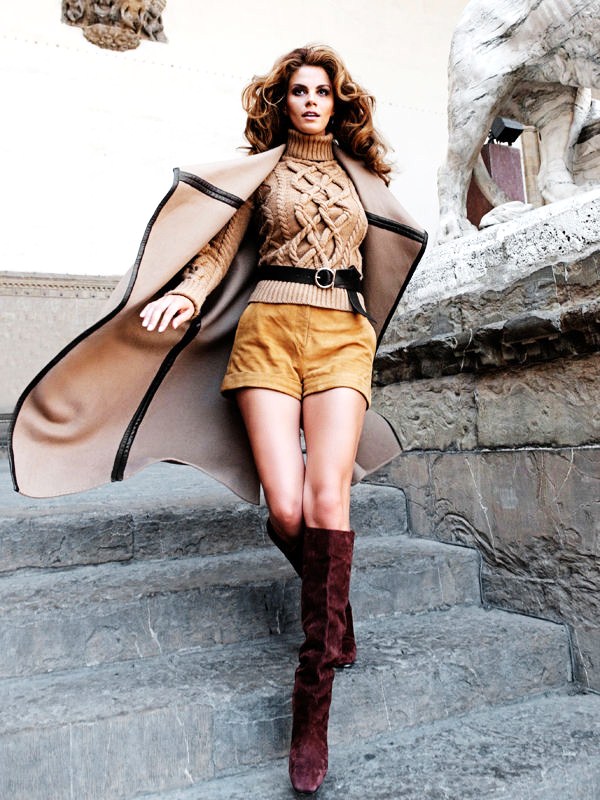 A fabulous coat is not something you buy every day…or even every year, so shop wisely and you'll never have to wonder how to keep warm but fashionable again! Go for a neutral color to keep it easy to match, opting for a darker shade (or a black piece) that will not show the signs of wear and tear easily. But hey, that's not all! Weather conditions are something you'll need to keep in mind as well. Now, we all know that some coats are warm but, unfortunately, not fashionable while others are super trendy but, sadly, not warm. Your goal is to find the "gray area" – that short list of few that are both trendy and cozy! Not an easy task, I know, but that's why we don't buy coats every day… or year… or have I already mentioned that?
Any other ideas on how to keep warm but fashionable this season? Well, shoot – I'm all ears! Share your tips for putting together a perfect warm and fashionable outfit and don't forget to tell me which of these advices listed above you are planning to put to good use.
Top Image Source: myboomerplace.com
More
---
Comments
Popular
Recent