Culottes are this season's must-have garment. Not only will they get you through any unpredictable periods – spring and fall included – but they are also uber stylish, without requiring expensive tailoring. Getting the look right is more than just finding a pair that fits well, though. Here are seven ways to wear culottes that will ensure you look amazing, whatever you're doing.
---
1

Leather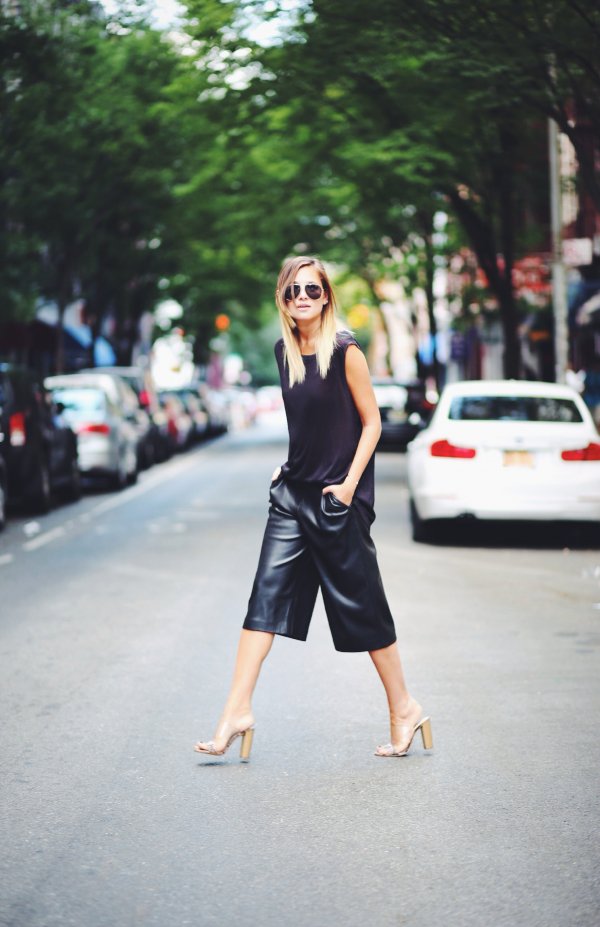 Leather culottes might feel risky, but they can look perfect when done right. Don't go for skin tight! We're talking loose leather, with a comfortable and well-fitting waist. Team them with a feminine white blouse and some stylish rose gold jewellery (bangles and watches are perfect). You can add a long black jacket if you need one, as well as a smart black leather bag – keep the bag structured, though, not saggy. Too much baggy leather is not a good look. To do leather culottes right, remember to team them with something classy and keep your accessories muted but classic. Win.
2

DENIM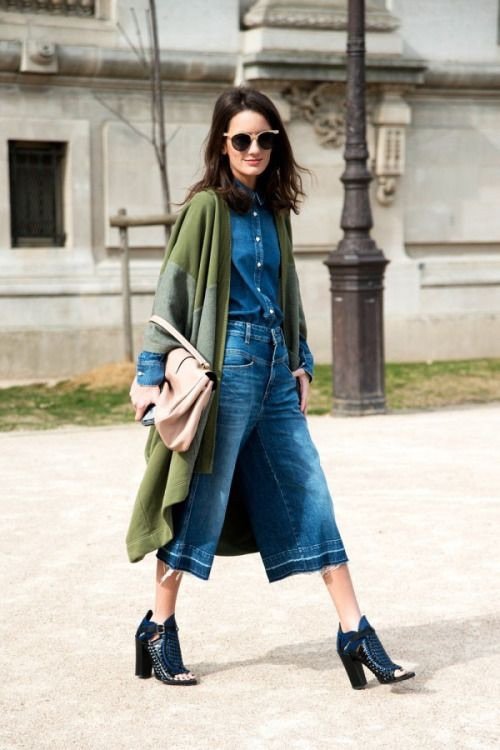 If you've eyed up culottes in the shops already, it's probably denim that caught your eye. Tailored denim culottes, with a fitted waist and flared bottoms, look retro and oh-so-stylish. They look brilliant teamed with an oversized shirt and brightly colored flats, but can also be worn with vest tops and statement necklaces for a more dressed-down look. If you're searching for an easy way to get into culottes, denim might just be it.
---
3

Pastel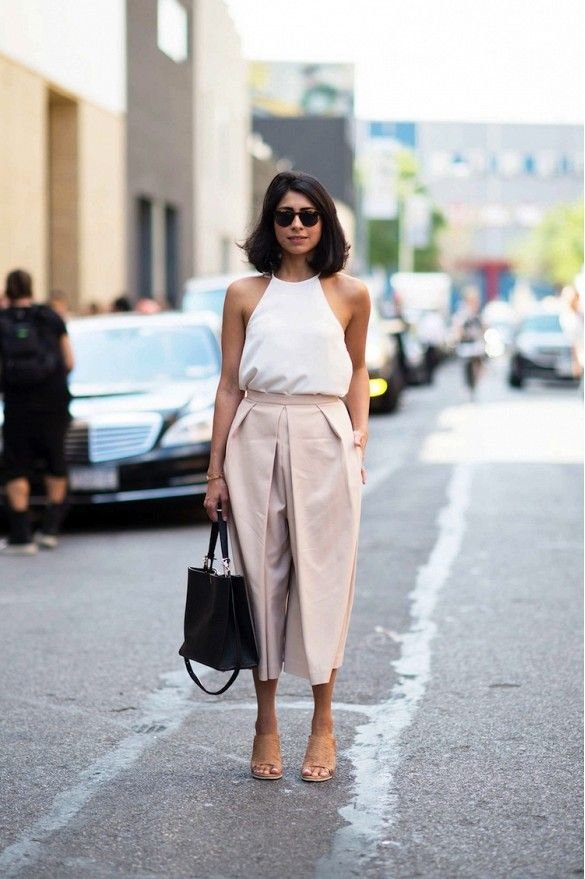 Pastel colours are still popular and culottes are no different. MSGM have some super cute light blue culottes, but do make sure that the fabric suits you and isn't stretching – the fit needs to be brilliant to pull off pleating and light colours. Once you've found your favourite pair, team them with a plain bustier in white or cream, some glitzy heels and piles of bracelets. It's a really cute look that won't age.
---
4

Plaid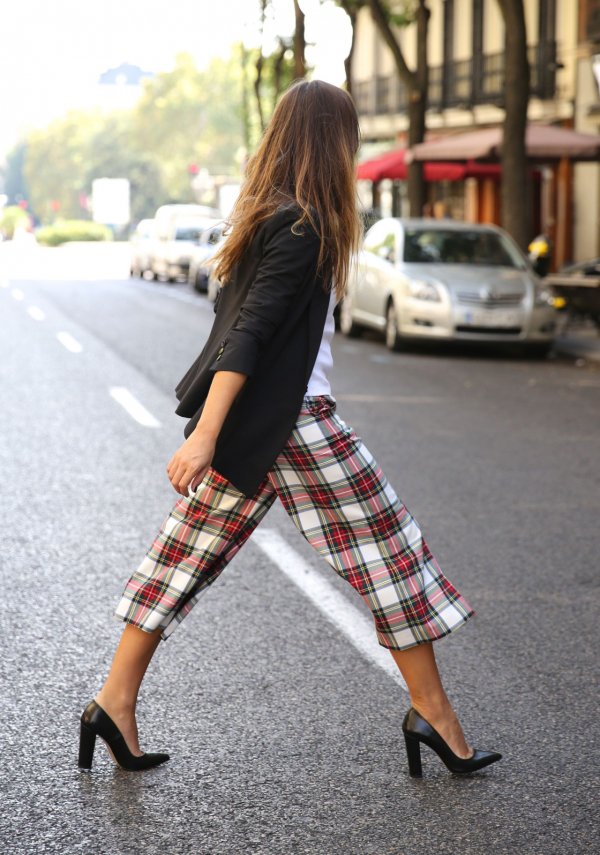 Checked or plaid culottes are a cute new way to get that country look. It's worth trying on a few pairs to get a good fit, and making sure that the colours suit you! Plaid can have a mixture of shades and colours, and you want one that complements your skin tone. Once you've got them, team them with a country coloured rollneck jumper – we love moss green or navy blue – ankle boots, rings and a chic bag. Turtlenecks are just perfect if you've got one already, and it'll keep you warm too.
---
5

White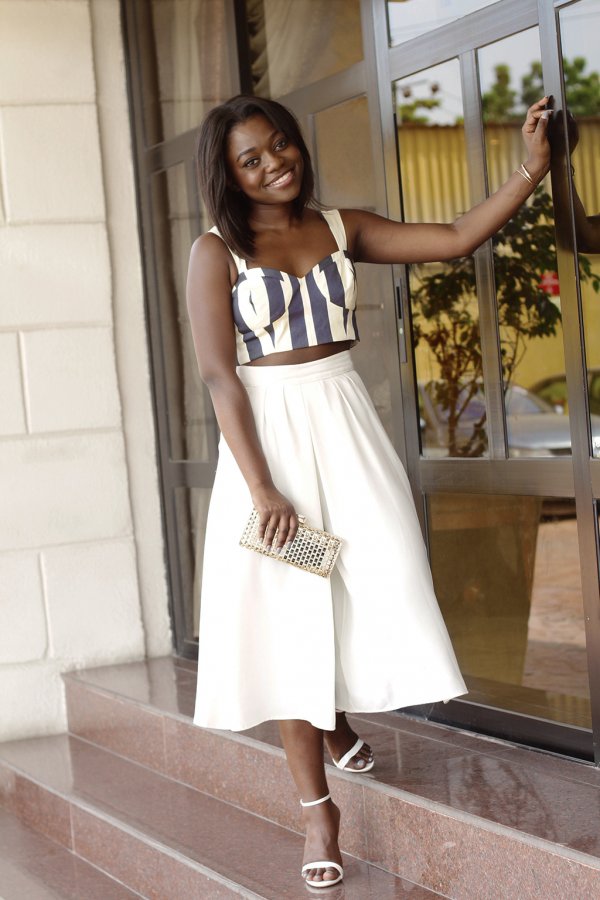 White culottes are a brilliant introduction. Go for some with the widest bottoms you can find, and team them with a black top – choose a neckline that suits you, but avoid anything too puffy; you need to add some structure! Add black heels and some jewel-crusted earrings or a necklace.
---
6

Brown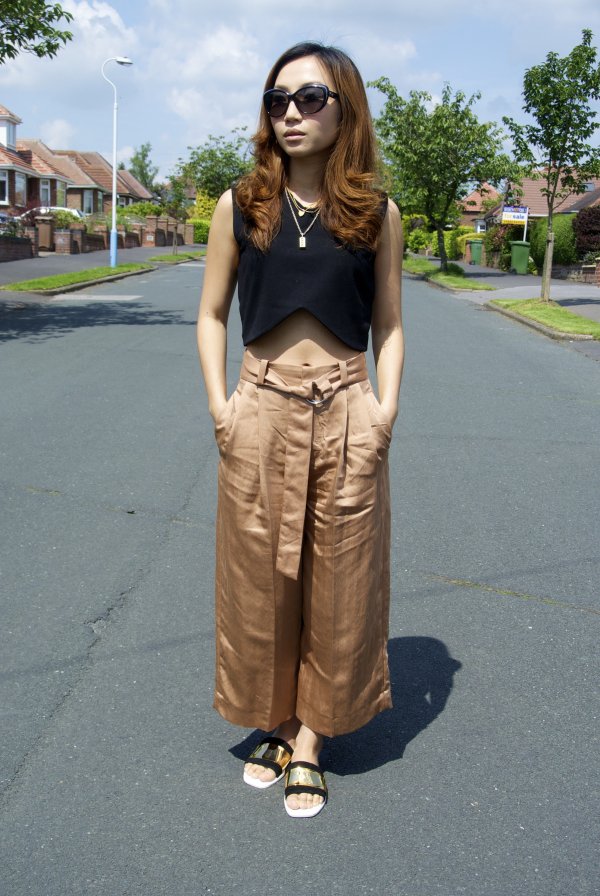 Brown leather culottes are EVERYWHERE. I mean it – even H&M have some stylish, yet comfortable, light brown culottes with an elasticated waist. Wear them with a striped boat neck tee, denim jacket and scarf, and whatever casual slip on shoes you love.
---
7

Prints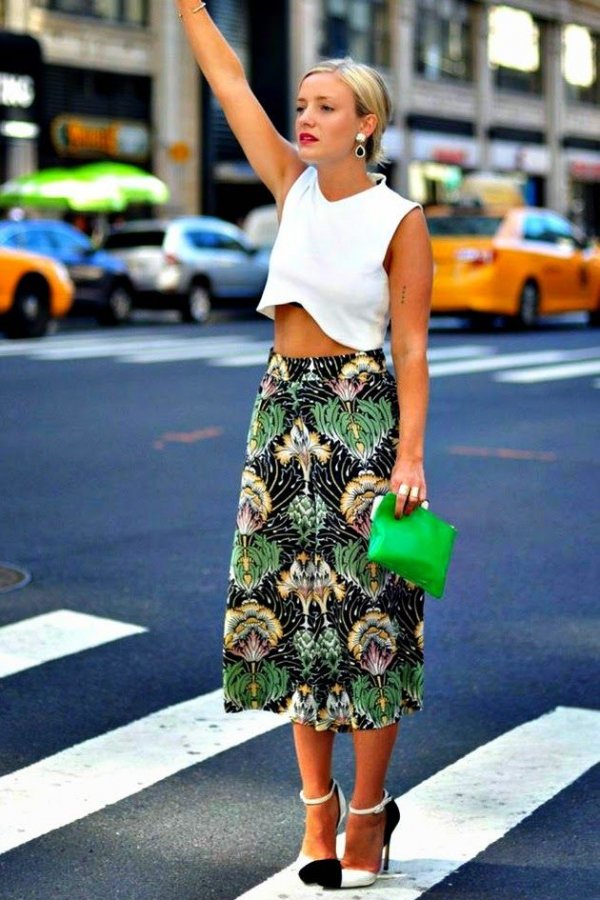 Yes, printed culottes are still in! There is a whole variety of patterns and colours, so you'll be spoiled for choice, and there's something for every price range. I love Boohoo's butterfly print culottes, in navy and white! Team them with a wrap top or twist-front top in the same colour as your culottes, some flats and a long necklace.
So, how will you be wearing your culottes? Black, tailored, printed, patterned? Are you risking leather? Leave a comment and let us know how you'll be wearing them this year!
---
Comments
Popular
Related
Recent