Denim shorts are a summer staple, but sometimes you may just want to dress a pair of denim shorts up but don't know how to wear them. If you've ever found yourself in that predicament, I've got you covered. I've created a list of tips and tricks for dressing up your denim shorts. It may not seem like the most conventional fancy style, which is honestly why I think I love it so much! Follow these tips to wear denim shorts to your next big event!
---
1

It's in the Accessories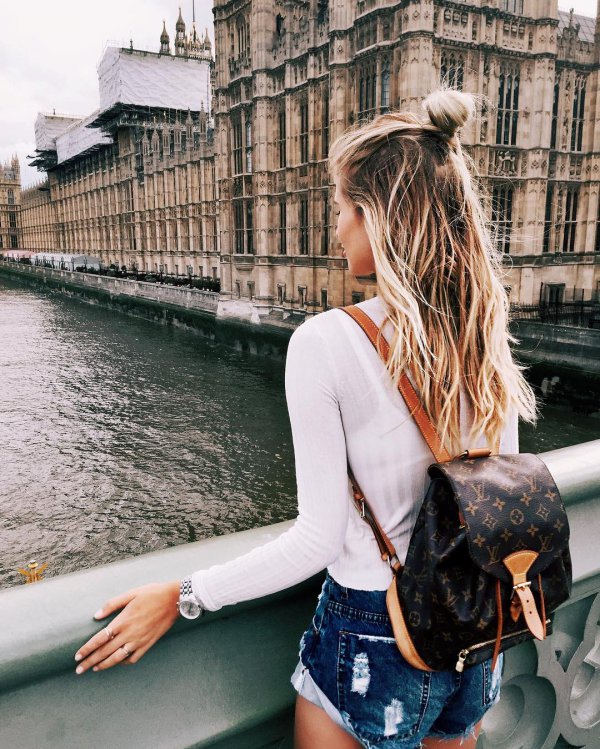 Seriously, though, ladies, when you're trying to dress up denim shorts, it's really in the accessories. The accessories will make or break your entire look. If you have a gorgeous pair of dramatic sunglasses paired with a chunky necklace and high heels, your denim shorts that you usually wear to run errands will be an afterthought to everyone admiring your beautiful outfit!
---
2

Wear a Loud Jacket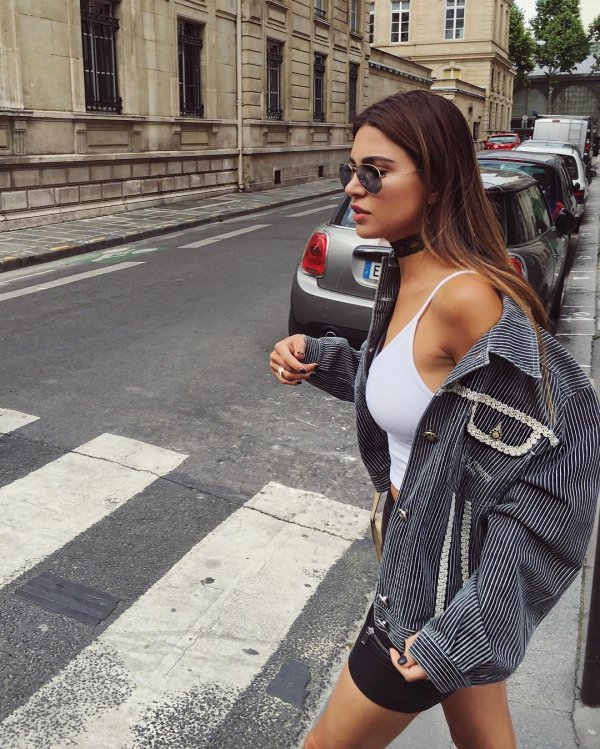 Jackets immediately give life to any look. If you're wearing an outfit that seems plain and boring, add a bright jacket. Throw on a white t-shirt and denim shorts and it seems like you didn't care, but when you add a bright jacket and a great pair of shoes, it will look like you spent months cultivating your outfit!
---
3

Opt for a Blouse Instead of Flannel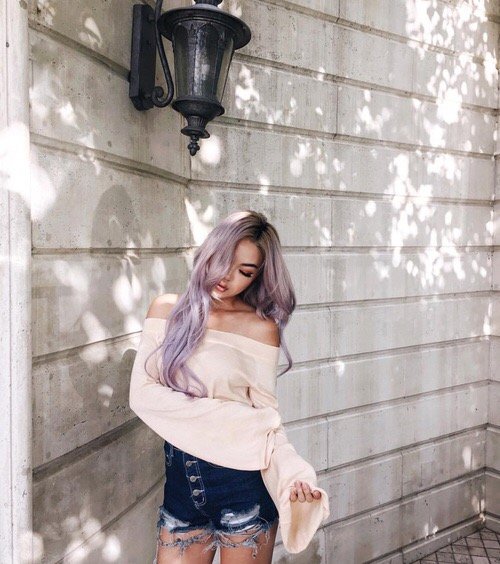 Often when trying to figure out the rest of a look with denim shorts, women opt for a more grunge look. There's nothing wrong with the grunge look—I love it as much as the next girl—but when you're trying to dress up your look, wear a silky blouse or something that's a nicer material than say, the flannel shirt you were thinking about wearing. It instantly adds some drama to a simple pair of shorts!
---
4

Go for an Otherwise Polished Look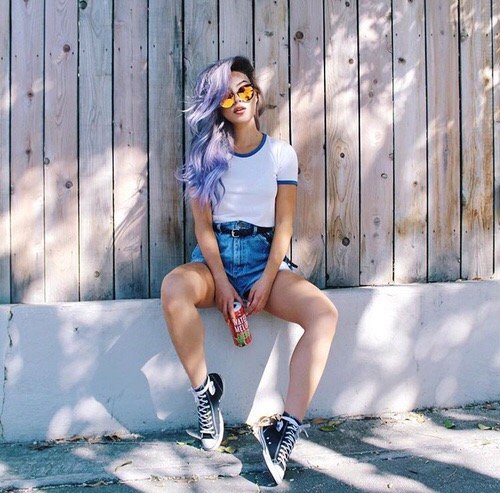 Denim shorts aren't necessarily an essential when your style is more polished. However, that doesn't mean that the rest of your outfit can't be. When you're styling your look, pick out your favorite pair of denim shorts, and pair it with a striped, loose but fitted t-shirt and a straw fedora. You're sure to turn heads in a look like that!
---
5

Wear a Bright Top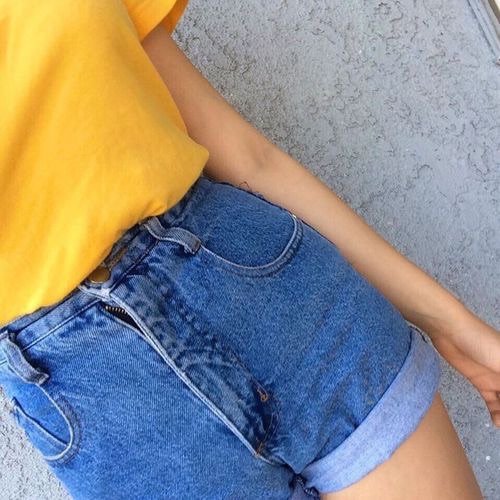 Isn't it amazing what bright colors can hide? If you love your denim shorts but don't want it to be glaringly obvious that you're wearing denim shorts, i.e. if the event you're attending is pretty fancy, wear something bright on top. The bright color top will pull eyes and your look will be absolutely gorgeous!
---
6

Go for Ripped Denim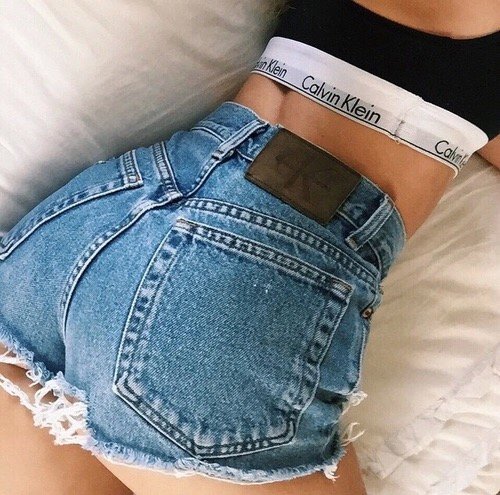 When styling denim shorts, most women go for a structured, fitted pair. However, I don't think that's the way to go. Ripped denim is so in style right now that it's almost more chic to wear a pair of ripped shorts (no matter how casual they look) than it is to wear a pair that's more structured and seems more polished.
Yeleini91812
& #7 ! 😍😍...
---
7

Wear a Chic Hairstyle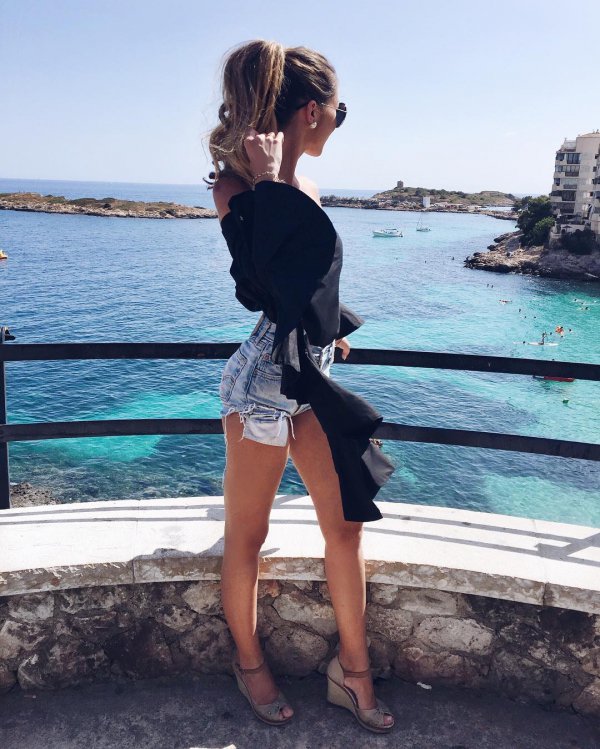 Sometimes it's all in the hair, right, ladies? If you're really struggling to put together an outfit that seems dressed up with your favorite pair of denim shorts, try a more sophisticated hairstyle. Whether it's a chic top knot or perfectly wavy curls, a hairstyle can change your entire look!
What's your go-to way to dress up denim shorts? Have you tried any of these methods? Will you try any of these methods? Let me know in the comments!
More
---
Comments
Popular
Recent