COMMENT
Striped tops are a staple part of any wardrobe. Shake things up this season by switching your horizontal stripes for those of the vertical variety. The look is contemporary and on-trend. You might also find a vertical striped top to have slimming and lengthening properties. Take a look a few stylish striped tops, below.
1. Floats My Pedal Boat Top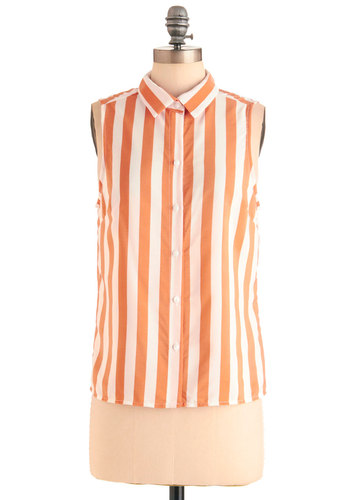 This vibrant orange and white striped shirt is simply too cute. It has a sleeveless design with button up front and short collar. Work a casual summer look by teaming this striped top with denim shorts, strappy sandals, and oversized sunglasses.
2. Grandstand by Me Top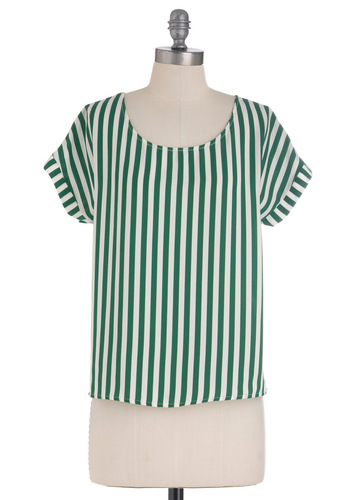 Striped tops like this number are perfect for pretending you're at the ball park. It features green and white stripes and has a scoop neckline and cuffed sleeves. The back of the top reveals an open slit that runs down the centre. Work a retro look by teaming this top with white culottes and lace up shoes.
3. Sleeveless Stripe Shirt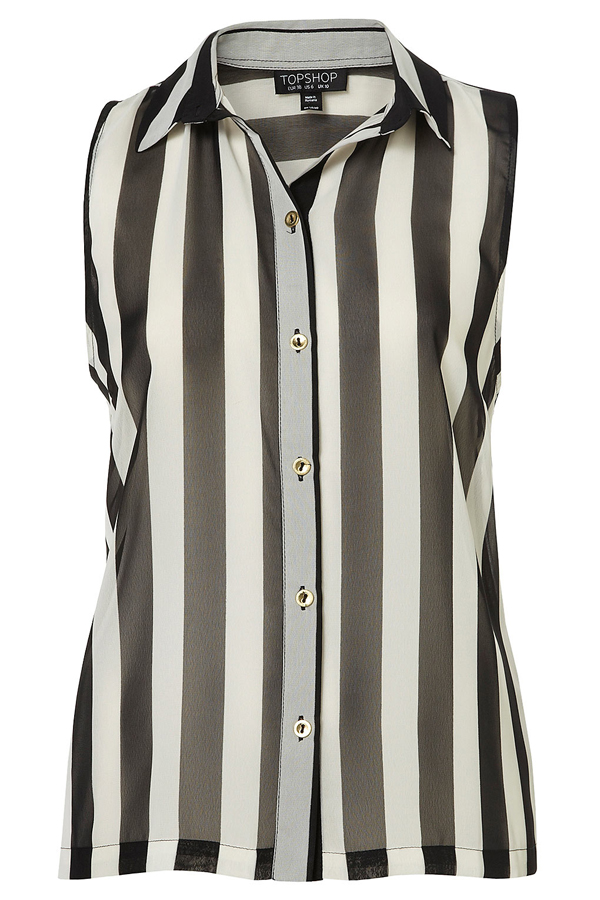 Black and white is a classic colour combination but this striped top is a more modern take on the trend. It has a simple sleeveless design and would look great worn with cropped cigarette style pants and patent ballet flats.
4. Ribbons, Roads, and Rails Top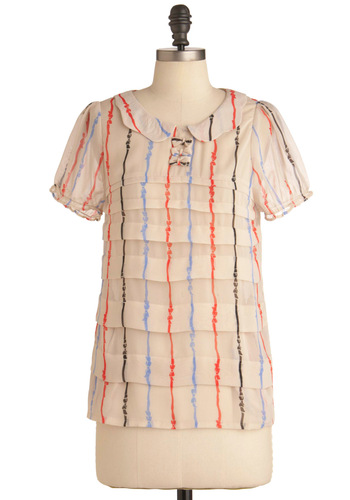 This top has a certain vintage appeal to it. It has a sweet Peter Pan collar and features vertical ribbon 'stripes'. It also has bow details at the neck and tiered pleating throughout. Since there's quite a lot going on with this shirt, design-wise, team it with dark denim jeans and T-bar flats for a simple and sophisticated look.
5. Just Petit for You Top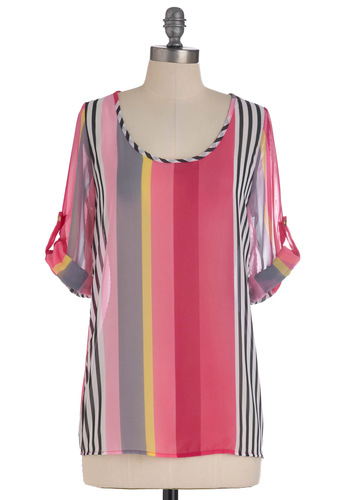 The best way to describe this top would be: stripes on stripes on stripes. It is made from a sheer fabric and features black, grey, pink, and yellow stripes of varying widths. Since this striped top is quite sheer, layer a slip on underneath, and tuck it into a full black skirt for a quirky daytime look.
6. Gracing Stripes Top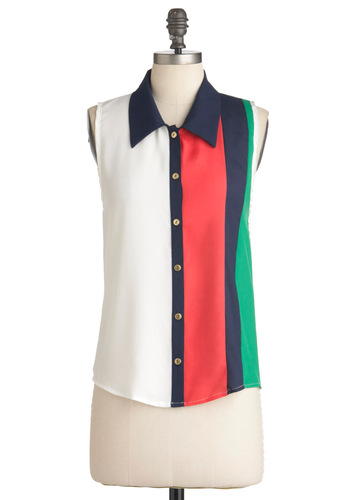 Striped tops have a tendency to be a little bit preppy, and this top is just that. It has a sleeveless design with multicoloured stripes to one side. Wear it with tailored shorts and canvas sneakers for a casual outfit.
7. Blue Sleeveless Striped Top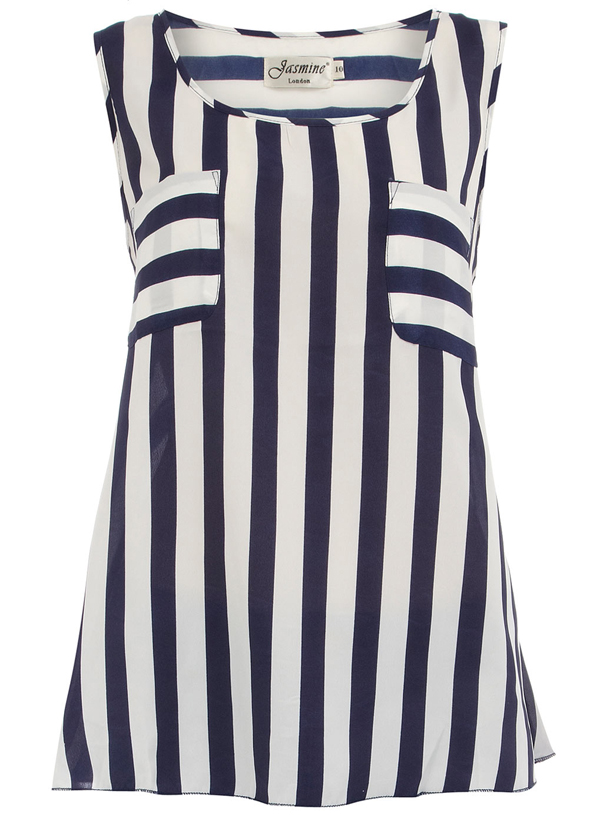 This blue and white striped top has a simple sleeveless design with front patch pockets. While the top features vertical stripes, the pockets feature horizontal ones which add some extra detail. I'd wear this top with red jeans and neutral flats for a fresh and modern look.
By simply switching up the direction of your striped top, you can create a whole new type of look. What do you think of these striped tops? How would you style them?
21 Reasons Why Women Date Older Men ...