Bright, bold wrist watches are going to be big this summer. It's all about having fun with your outfits. Go for watches in all colours of the rainbow! Team them with a plain outfit, or go for broke and mix and match to your heart's content.
---
1

Nixon the Time Teller P Watch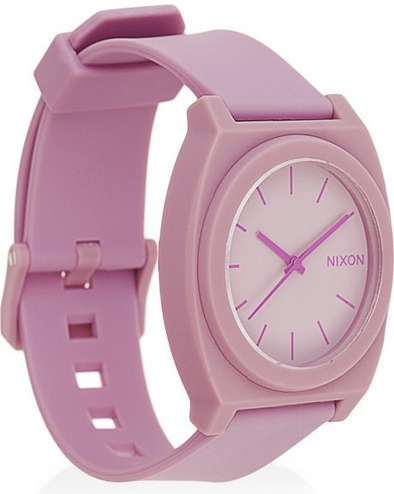 Price: $60.00 at net-a-porter.com
The sweet lavender colour of this watch should definitely get your attention! I love the minimal design of this watch. It's made from a poly-carbonate material and will lend a sporty edge to any outfit. It's also perfect for adding a dash of colour to your outfit.
---
2

Lego Think Brick Watch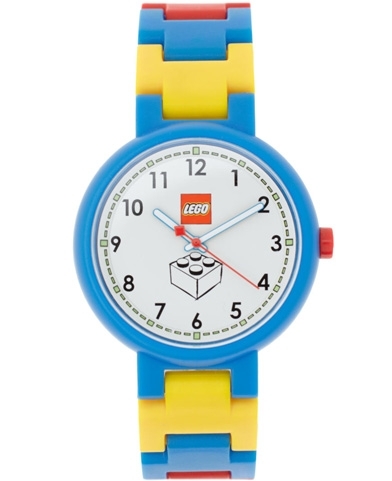 Price: $44.83 at asos.com
Get in touch with your inner child with this Lego-inspired number. This analogue watch is definitely bright and bold. What I really like about this watch is the fact that the band is fully customisable. You can put together the pieces as you see fit – just like with real Lego!
3

Gola Classic Red and White Strap Watch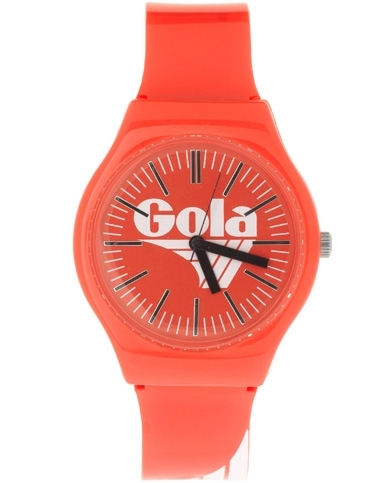 Price: $26.90 at asos.com
This vibrant red watch is a stand out piece. Its unisex design is casual and sporty. The clock face features the classic Gola logo. It also has an adjustable pin fastening. Stay cool and stand out from the crowd with this smart watch!
---
4

Casio round Dial Green Strap Watch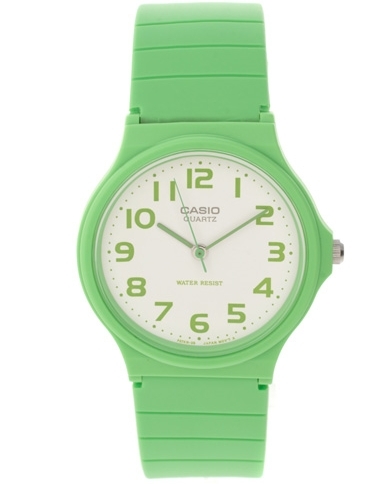 Price: $26.90 at asos.com
It's not easy being green… unless you're wearing this apple green watch, that is! Casio is famous for its watches, and this one is bound to please. It features a number dial and ridged plastic strap, and comes in a stainless steel case. Team it with neutrals to really let your wrist watch pop.
---
5

Modcloth What Color is It? Watch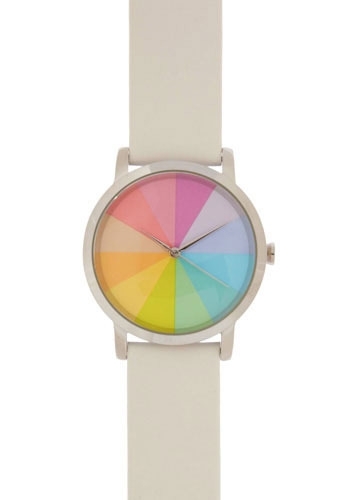 Price: $39.99 at modcloth.com
If you can't make up your mind on what colour watch you want, then this may just solve all your problems! The clock face is a rainbow of colours. There's one for every hour of the day. It's perfectly colourful, without being too overbearing.
---
6

Modcloth Mod Madness Watch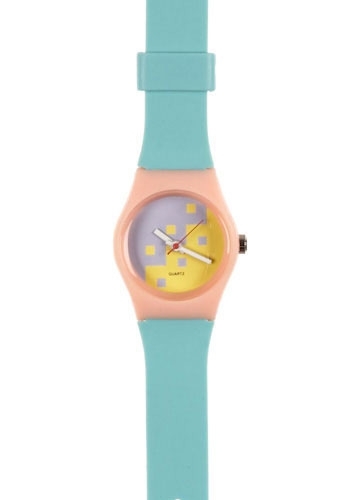 Price: $23.99 at modcloth.com
I love the pastel colours of this watch. They provide just the right amount of colour, without being too bold or brazen. The soft, flexible strap means a comfortable fit. Wear it with anything and everything!
---
7

Storm Sky Blue Rubber Strap Watch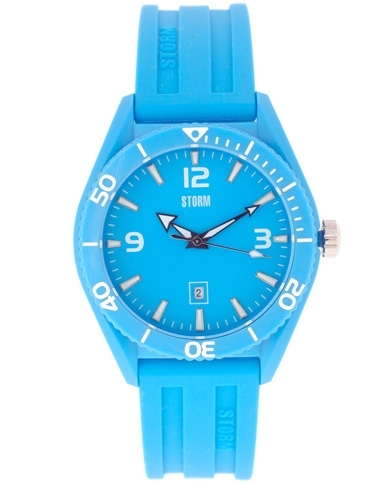 Price: $100.41 at asos.com
Bright and blue – that's the only way I can really sum up this watch. It's a unisex design, and features a number dial, date function, and contrasted printed bezel. The adjustable rubber strap means you'll have no trouble getting the right fit. This watch is for those who like their accessories loud and colourful!
What are your thoughts on this trend? Do you like any of the above watches?
---
Popular
Related
Recent