Animal Prints are one of those things that always come back, regardless of your or anybody else's opinion about them! I, for example used to hate animal prints when I was a teen and it took me a good couple of years to understand that they aren't a bold, yet often tacky fashion statement but something that's worth investing in! And here are a few animal prints that could save the day and glam up just any outfit:
---
1

Leopard Leather Belt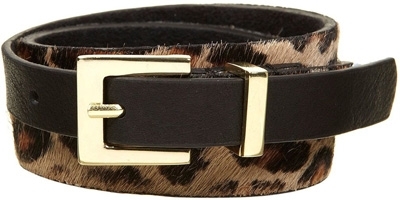 Price: $40.00 at us.topshop.com
Use this belt on your cardigan, favorite pair of jeans or a day/evening dress this season and you'll be the hottest little kitty that walked down the street! Hairy classic-leopard accent and gold-tone buckle certainly have enough sass to glam up and dominate the outfit without being inappropriate, tacky or in any way too much for your delicate taste.
---
2

Sequined Animal Print Bag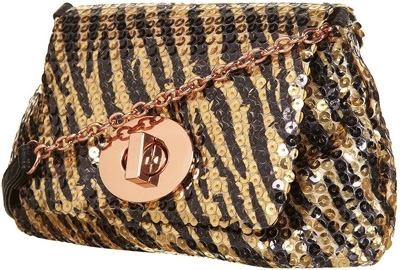 Price: $50.00 at us.topshop.com
Animal prints are totally trendy this year and that goes for sequins as well! So, why not update a classic black tie look with something as flashy and as trendy as this fab evening bag? It's not a piece you'll get to wear very often, I'll give you that, but a couple of bold accents are always a nice, not to mention extremely useful thing to have in your wardrobe!
3

Michael by Michael Kors Cheetah Dress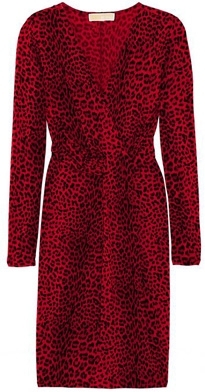 Price: $130.00 at net-a-porter.com
Speaking about interesting, glamorous animal prints – here's one super-feminine dress a girl could wear in like million occasions! Eye-catching cheetah print in red will look great on black and you can even glitz it up with some silver jewelry.
---
4

Michael by Michael Kors Zebra Top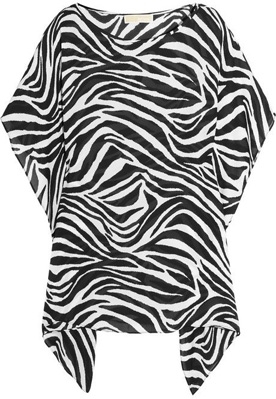 Price: $195.00 at net-a-porter.com
Not really into mainstream animal prints such as tiger or leopard? No worries -This silk georgette zebra print top will keep you looking elegant and stylish anytime! Now what could be a more important must-have than a super-classy tunic top?!
---
5

Mimi Holliday by Damaris Coco Loco Bra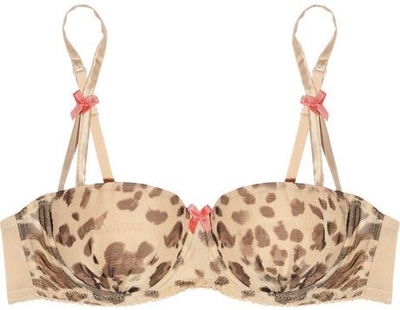 Price: $90.00 at net-a-porter.com
Meow! Now I dare you to say that animal prints aren't super hot! Well, in case animal is a bit too exotic for your everyday style, do treat yourself with something that's going to make you feel hot and sexy even on the most boring day. Good lingerie is always a must-have, my dear so keep it sexy, keep it glam and don't forget to explore your wild side!
---
6

Leopard Print & Bow Umbrella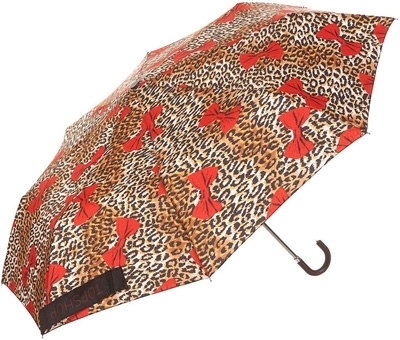 Price: $30.00 at us.topshop.com
Eye-catching accessories are often everything a girl needs to both feel and look like a diva! So here's something to help you be fashionably prepared for all the rainy and snowy days that might follow soon. Absolutely fabulous, isn't it? Now, if this umbrella can't make you feel better on a rainy day, I don't know what could!
---
7

YSL Silk-Chiffon Leopard Scarf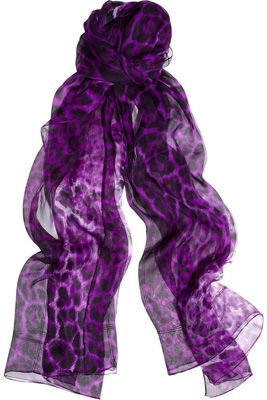 Price: $615.00 at net-a-porter.com
Oh, speaking about animal prints – have I mentioned how much I love scarves? I have a very similar one and, believe me, it's one of the most versatile accessories I've ever had! So, browse Mango, Zara or any of your favorite shops for a similar, unbelievably glamorous piece and wear it every time you feel like your outfit could use an extra sass.
---
8

DKNY Cashmere-Blend Sweater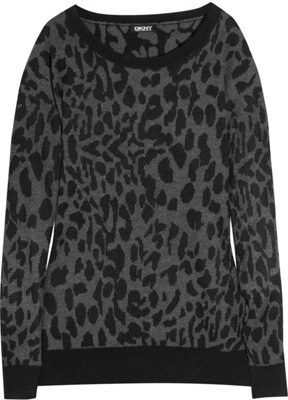 Price: $225.00 at net-a-porter.com
My busy corporate ladies – this one is for you! And I'm sure you'll agree that it's absolutely perfect to wear in just any occasion! You can pair it up with a pencil skirt and white shirt for a classy yet interesting, office appropriate look or wear it with a pair of shiny, leather effect leggings and super awesome heels when you want to look fabulous off work. You see? Some animal prints are THAT versatile!
Have you bought some animal prints lately and which item from this list would you love to have? And, remember, lades, animal prints come and go only to return after a season or two so a smartly chosen animal print is never a waste of money.
Top Image Source: weheartit.com
---
Comments
Popular
Related
Recent