Color Blocking is a fun, relatively new, totally interesting way to look different and put your color coordination skills to the test! I'm sure many of you have considered giving it a try, I'm even more positive that some even managed to put together amazing outfits and, since I find color blocking trend totally awesome, too, I decided to put together a list of things I believe are color blocking must haves:
---
1

ASOS Handfull Color Block Sandals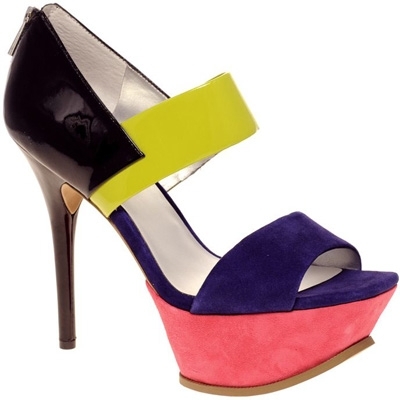 Price: $134.78 at us.asos.com.
A cool pair of shoes is always a good way to start your color blocking experience because you don't really have to go far out to get the look! I've chosen this fabulous pair because it's pretty easy to both match and mismatch plus, they'll give you the chance to show off your regular wardrobe in a whole new light! Aren't they awesome?
---
2

Kate Spade New York Primrose Top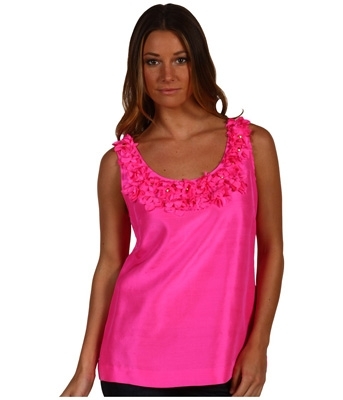 Price: $134.99 at zappos.com
Let's not forget a hot pink top either because you can certainly use it to create many awesome looks! Hot pink goes with just anything these days so don't be afraid to wear this fabulous tee with your green and red items! All other colors go without saying, of course!
---
3

Animal Print Leggings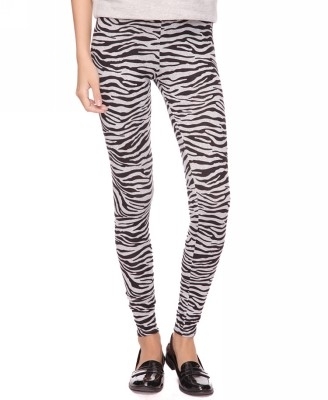 Price: $11.80 at forever21.com
Color blocking experts already know how to work animal prints and could probably say a thing or two about their importance! Sure, not everyone likes them and yes, you can create amazing color block styles without Zoo prints but give them a shot anyways and you'll be surprised with how interesting and totally awesome a tiger print can look when paired with a few colorful items!
---
4

ASOS Color Blocking Hard Clutch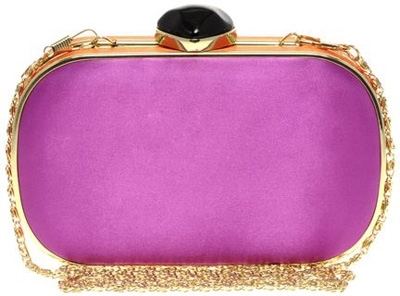 Price: $62. 90 at us.asos.com.
This fab little clutch will sure add some color to your evening attire as well as give you many new ideas for all those hot color block styles! It's absolutely fabulous, absolutely stunning, totally elegant and yet, so easy to color block!
---
5

Jade Green Chiffon Dress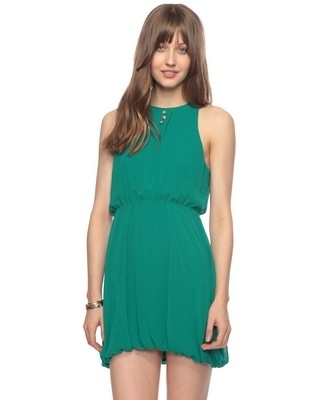 Price: $22.90 at forever21.com
If orange, yellow, red and purple are the colors you'd like to experiment with while color blocking, definitely give this cute dress a chance! It's so adorable and so simple – a perfect base to add your colorful accessories on! I'd wear it with a red blazer, purple shoes and add one yellow and one purple belt. What about you?
---
6

ASOS Heart Shaped Buckle Belt

Price: $17. 97 at us.asos.com
A cool belt is always a good investment and this one could definitely make your outfit much cuter! If you want to experiment with color blocking, you simply must get at least one interesting belt that's not brown, black or white! Pair this cutie with those fab sandals shown above, choose a neutral dress and a cool yellow clutch and you're ready to rock!
---
7

Forever 21 Red Blazer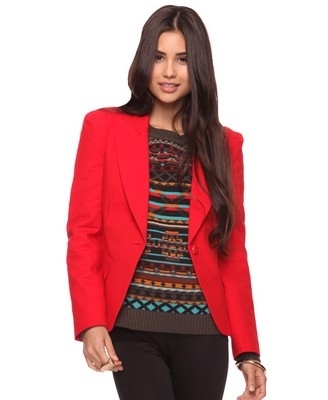 Price: $29.80 at forever21.com
A chic blazer is a classic piece you deserve to have but, if you choose to get creative with the colors, you'd be surprised with how much you can actually get from something that used to be a part of men's formalwear! I suggest this fabulous, interesting, bold piece not only because it's great for color blocking but also because you can wear it all-year-round and even make it a sort of a personal strong piece for times when you really want to look super stylish and super powerful!
---
8

Juicy Couture Sequined Scarf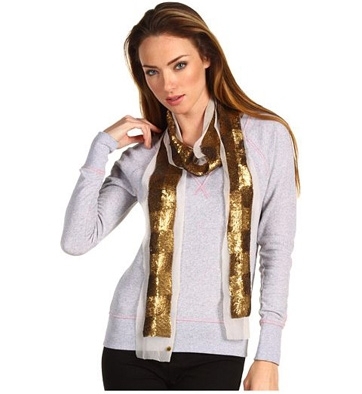 Price: $148.00 at couture.zappos.com
Color blocking just wouldn't be fun without at least one glittery piece so I've decided to throw in a sequined scarf, just in case your outfit needs a bit of bling to look perfect! Wear it as a headband, use it as a belt or just throw it over your neck for an instant dose of eye-catchiness!
Do you find color blocking interesting and, if yes, what would be your color blocking must haves?
Top Image Source: pinterest.com
More
---
Popular
Recent