I adore Zooey Deschanel, and I am constantly looking for clothing inspired by Zooey Deschanel. I think that her quirky and vintage clothes are so beautiful and I would love to raid her closet. Here are some of my favorite pieces of clothing inspired by Zooey Deschanel that I love. You can find all of them at Modcloth!
---
1

In the Key of Chic Dress in Floral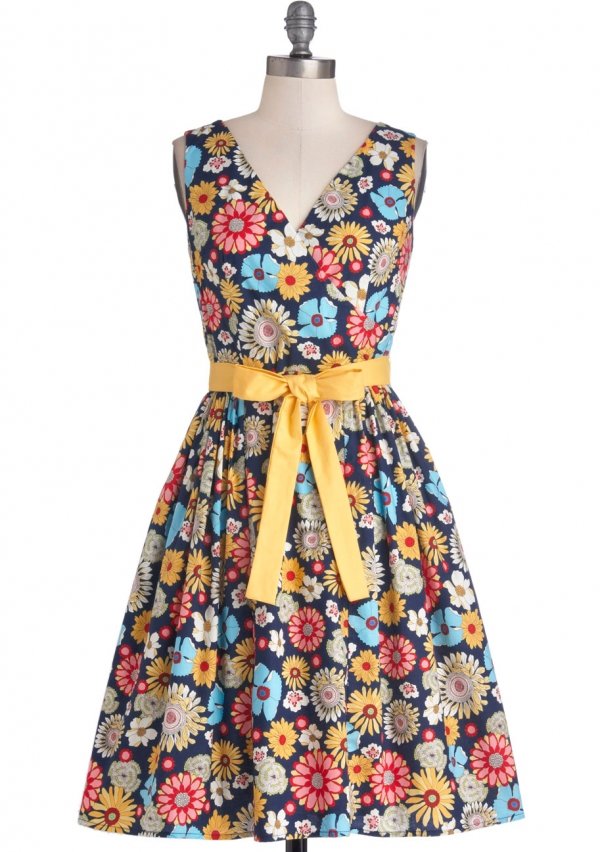 This is one of my favorite articles of clothing inspired by Zooey Deschanel! I love how fun, bright, and colorful this dress is. And I totally see Miss Day teaching music class in this bubbly dress!
---
2

Lemonade for Each Other Dress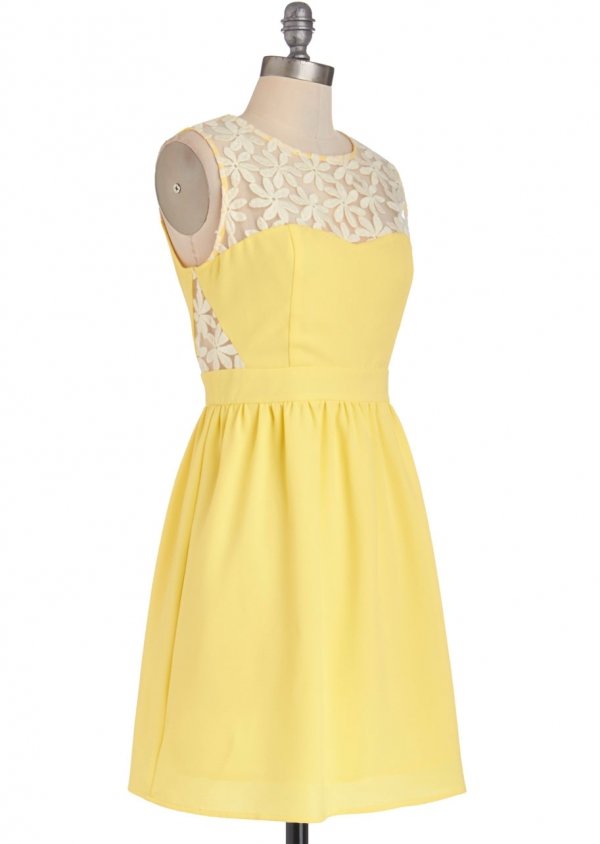 This yellow dress is as precious as it gets! I like how the lace inserts are floral – so cute! This perky dress basically screams Zooey Deschanel!
---
3

Spotted on the Street Blazer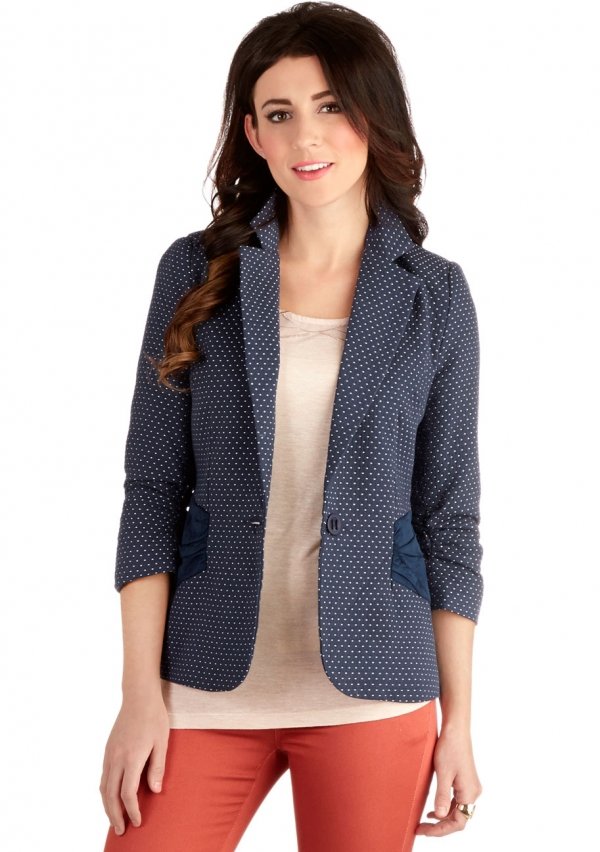 Zooey loves little fun details like the classic polka dots on this blazer! This cute blazer will add an adorable touch to any outfit, even a plain white v-neck and leggings!
---
4

Clear Blue Perspective Dress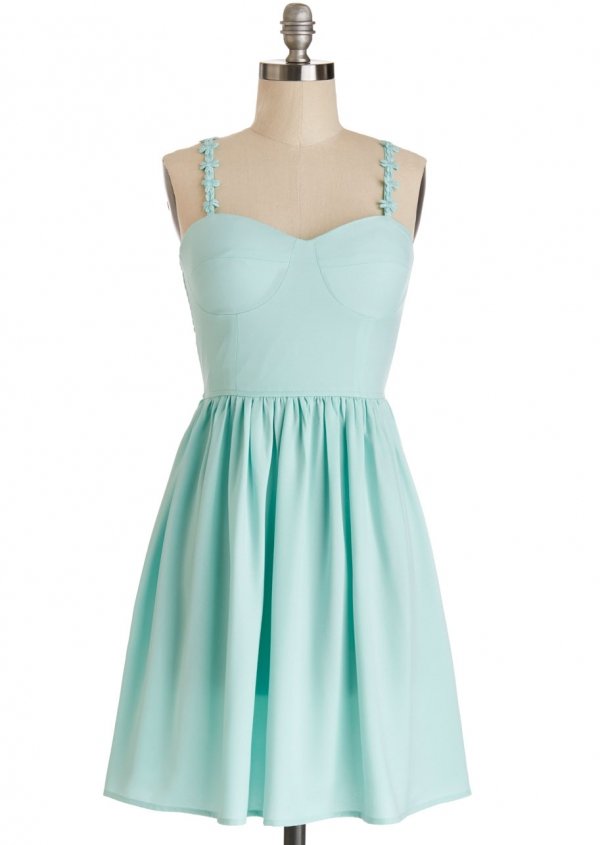 This gorgeous blue dress will be perfect if you have bright blue eyes! But even so, this sky hue will turn heads! I can totally see this dress on New Girl!
---
5

Hello, Bow! Top in Mint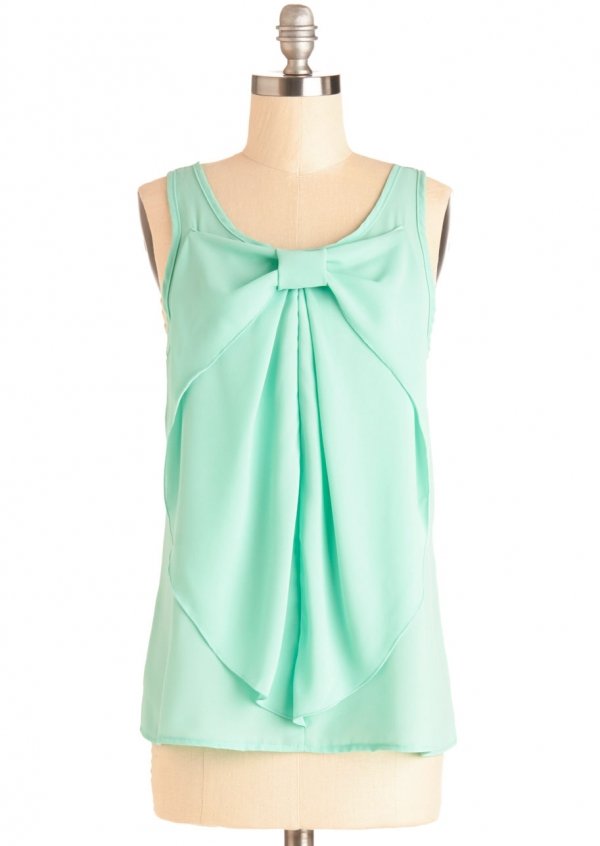 Looking for a cute and casual outfit that would most likely be appropriate for work? This beautiful and classy mint top would look gorgeous tucked into a black pencil skirt! Add some nude heels and you've got your perfect outfit!
---
6

That's Demure like It Top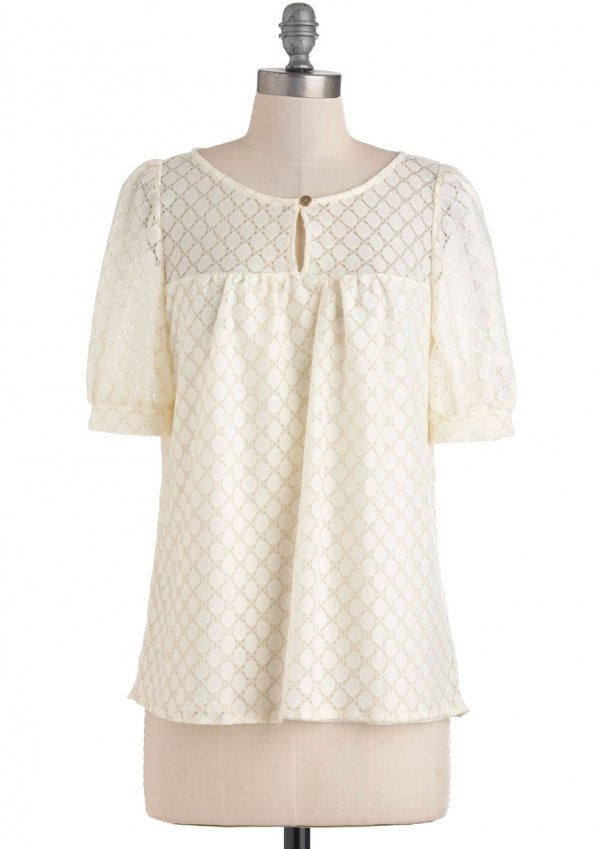 I adore this vintage understated top! The puff sleeves make this top super sweet. Pair this with some pastel pink skinny jeans and some sparkly flats!
---
7

Curry Your Enthusiasm Skirt in Royal Blue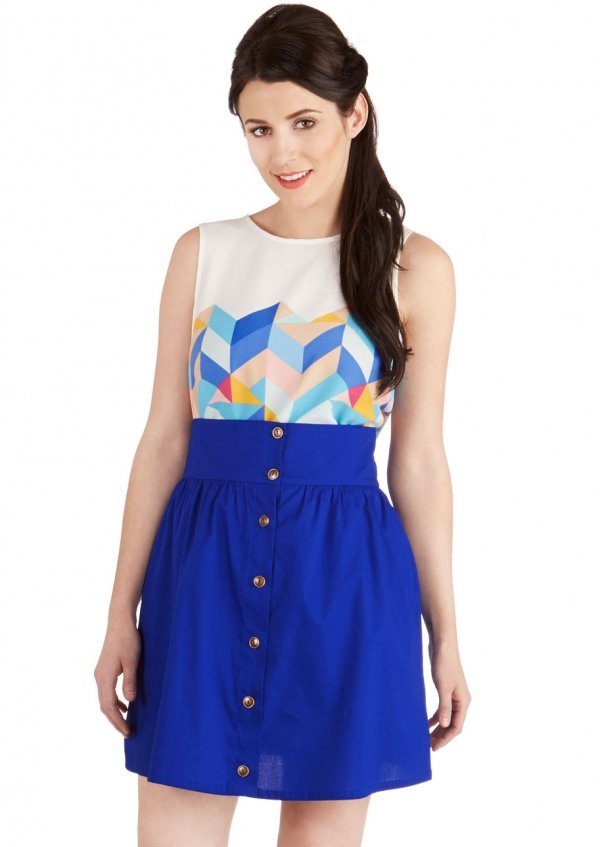 This peppy blue skirt has cute buttons from the waistband to the hem. This is a fun closet staple that you can wear year round! Zooey Deschanel would definitely rock this skirt with a flouncy top and some strappy heels!
---
8

Set the Scenery Dress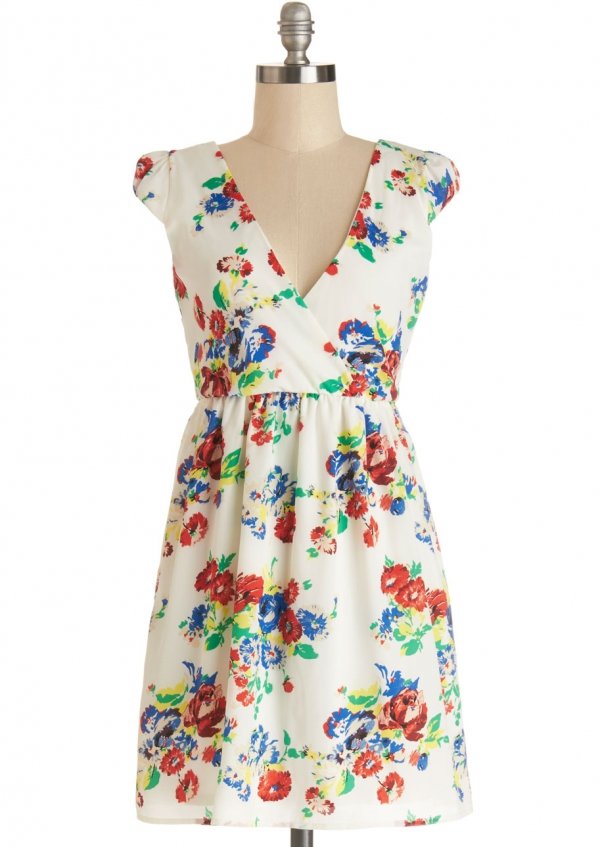 I love this whimsical dress and I am sure that Zooey would, too! The cap sleeves make this dress super feminine. This dress is perfect for a fun date!
---
9

Loganberry Beautiful Dress in Pink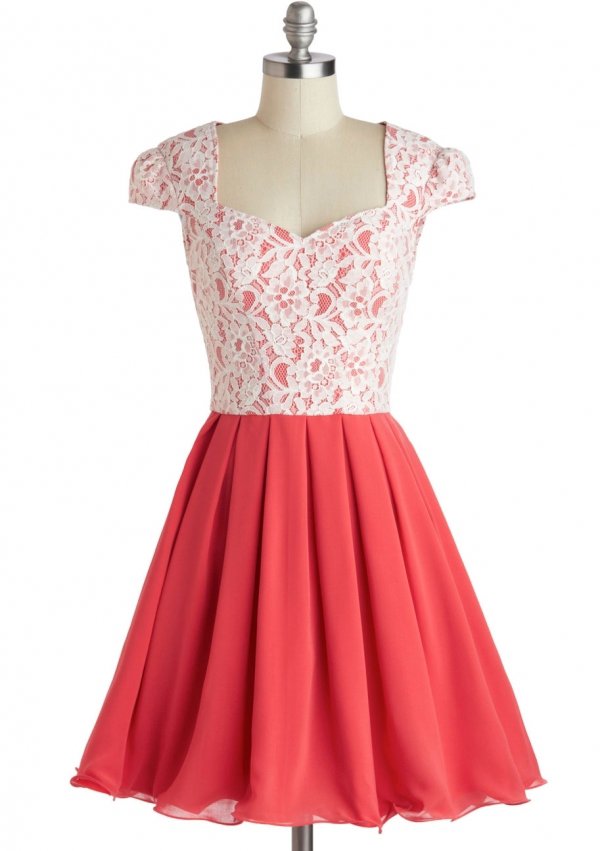 I drool over both Jess and Zooey's dresses, and I think that they both own something similar to this beautiful staple! I love the dramatic cutout and the fun tie in the back!
---
10

Favorite Novel Top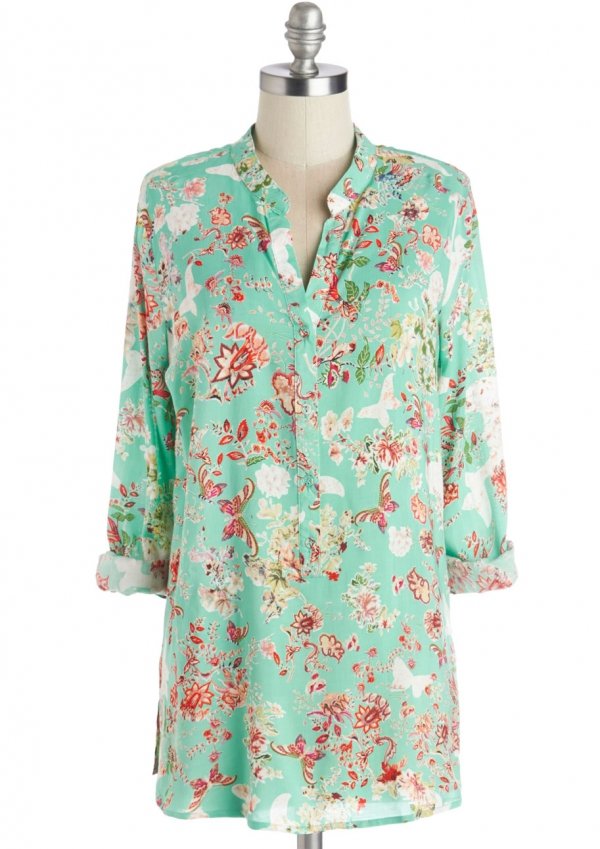 This mint tunic is lovely! I would wear this with some leggings and some dressy Tory Burch flats. It's so springtime!
---
11

Hanging 'round Town Tee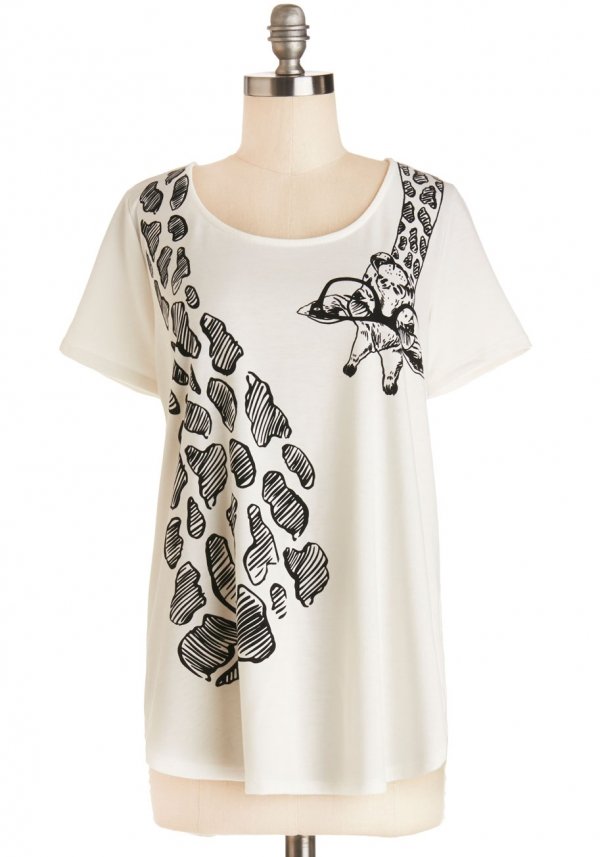 Both Jess Day and Zooey Deschanel would fall for this top! It's so cute and quirky that I don't think they could pass this up. Pair this with some straight leg dark wash jeans and you've got yourself a cute outfit!
---
12

Longhand Letter Jacket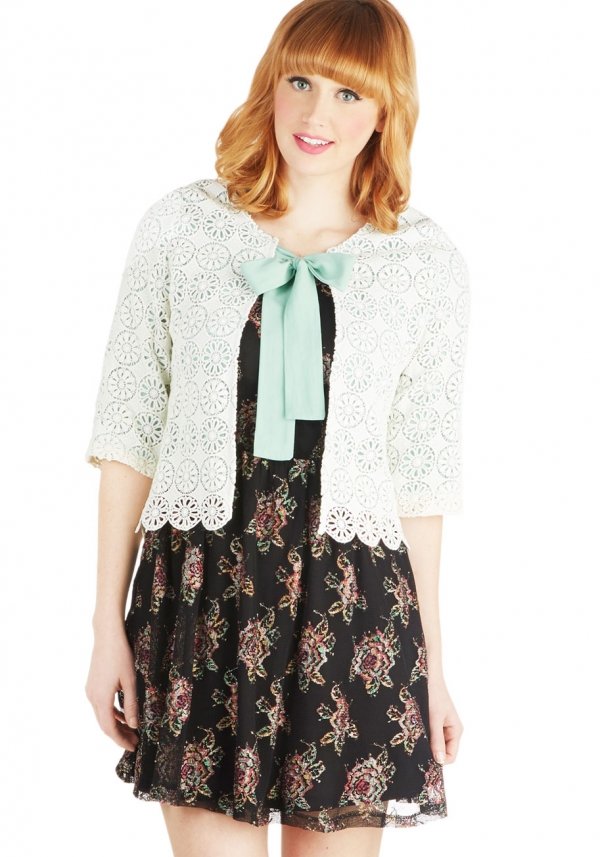 This old-fashioned jacket will dress up any plain outfit that you have! The delicate mint tie at the top adds a fun vintage touch to this adorable cardigan!
---
13

Glam Cayman Islands Dress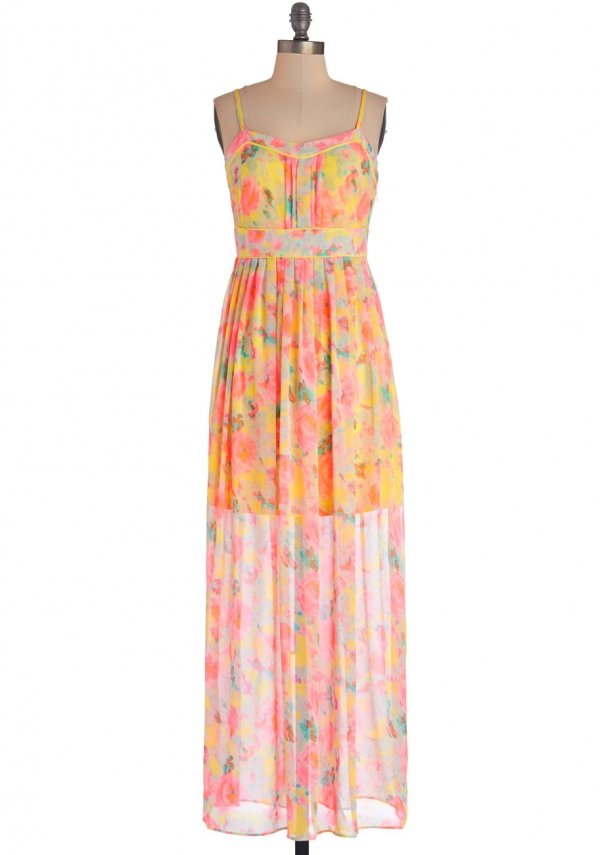 This colorful dress is as bright at Zooey's personality! This tropical dress is perfect for the beach! Add a fedora and you're all set!
I love these finds that seem inspired by Zooey Deschanel! I am always keeping an eye out for things that her character wears, and I love things that Zooey wears out from day to day, too! Do you like any of these items?
More
---
Comments
Popular
Recent