Choosing the right colors to wear to the office is such an important issue, and one I wasn't aware of in my younger years. Depending on your office environment, or what kind of company you work for, certain colors, fabrics and outfit choices can signify meaning that people stereotype you for, or look up to you for. If that sounds like a big job for a color scheme, trust me, it's no understatement. Check out the best colors to wear to the office, and which ones to leave for cocktail hours, or nights out on the town.
---
1

Navy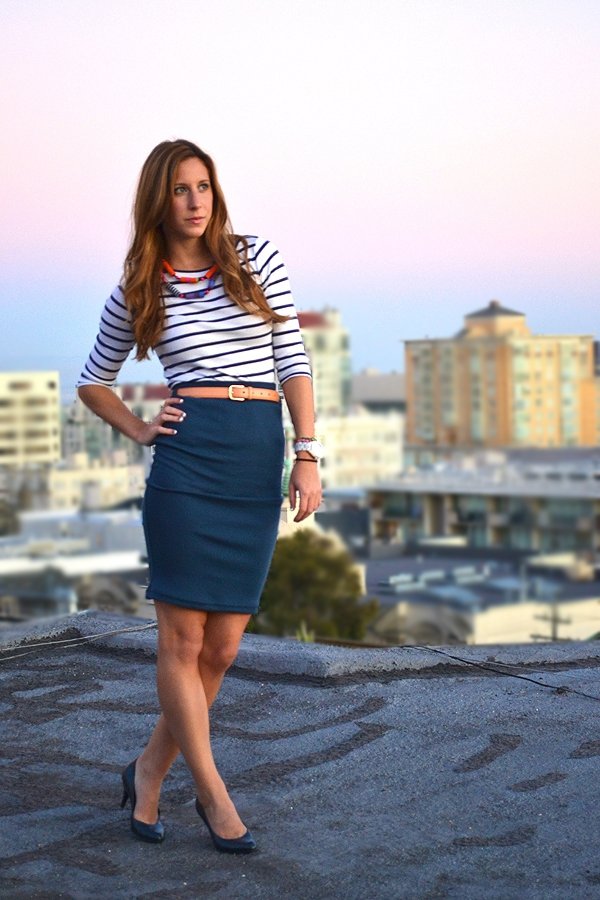 Navy is one of the hottest colors of the year and also one of the best colors to wear to the office. Navy might seem boring to some of you, but it signifies confidence, stability and loyalty. Pair a cute navy pencil skirt with a neutral pair of pumps and a matching jacket. It will have you looking sharp as a tack and ready to take on anything that comes your way. People often see women who wear blue as "go-getters" and women who take charge.
2

Black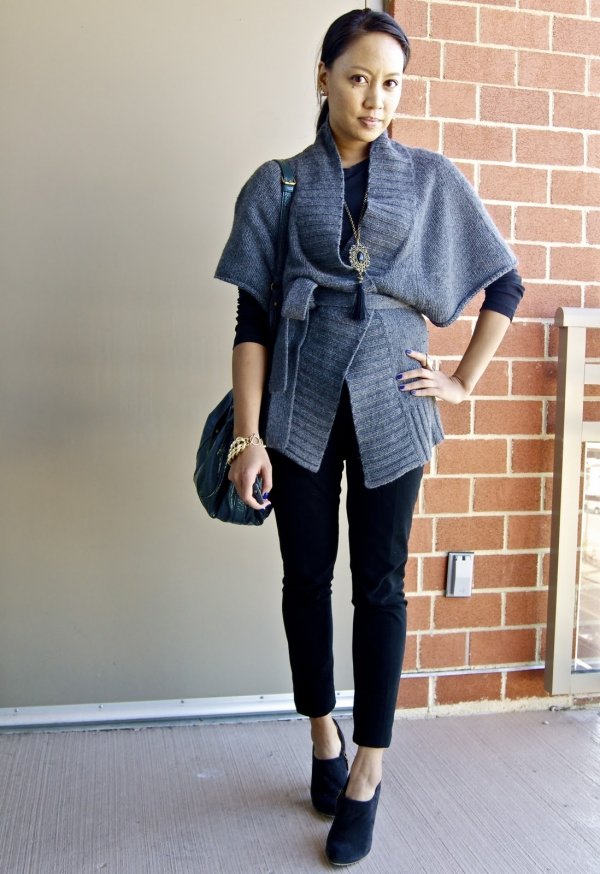 Never underestimate the color black. It's your best friend at the office, and in my opinion, it's just great to wear anytime. Black doesn't have to be boring. You can still choose stylish black fabrics, and ensemble your outfit so you don't look like you're headed for Doom's Day. For instance, pair a great pair of black dress slacks with a trendy top and a cute cardigan or jacket to match. Or, wear a trendy black suit and spice it up a bit with a cute undershirt, or pair of simple earrings. Remember, you want to display boldness, confidence and responsibility at the office, not sex appeal or to make the fashion statement of the year.
---
3

Beige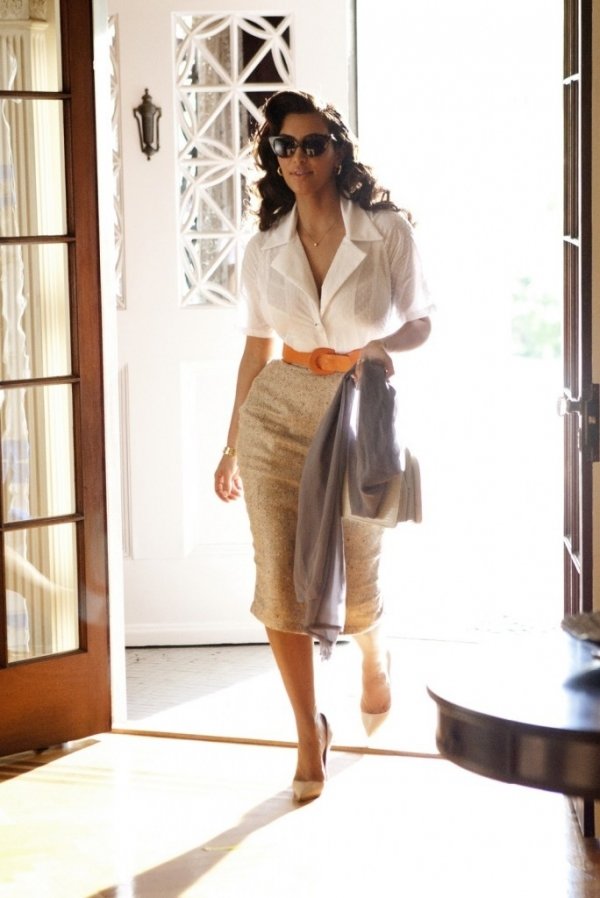 Beige is a great neutral to wear if you're tired of white. It signifies simplicity, confidence and implies you're easy to relate to, believe it or not. It's not an intimidating color and not flashy, so you'll look classy, confident and professional at the same time. Choosing a beige scarf, skirt, blouse or jacket is a great way to sport this professional color.
---
4

White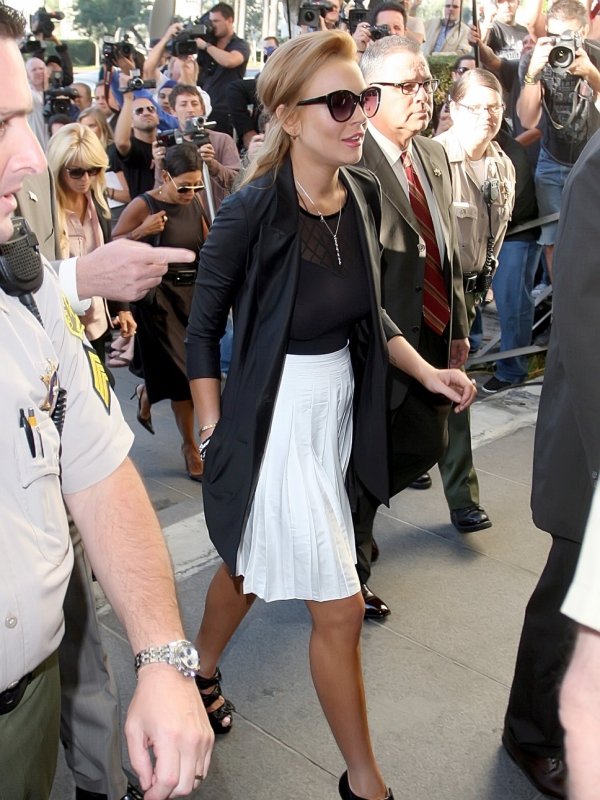 White is always a good choice no matter where you go, including the office. It also goes with everything. If you're afraid of dirtying it up during the day, carry Shout wipes or baby wipes so you'll be ready if you get a spill. I like to pair white blouses underneath other color jackets, cardigans and tend to shy away from white pants or skirts at the office. They're easier to see through and much more vulnerable to spills and getting dirty. Wearing white implies confidence, classiness and cleanliness, which people find both pleasant and professional at the same time.
---
5

Red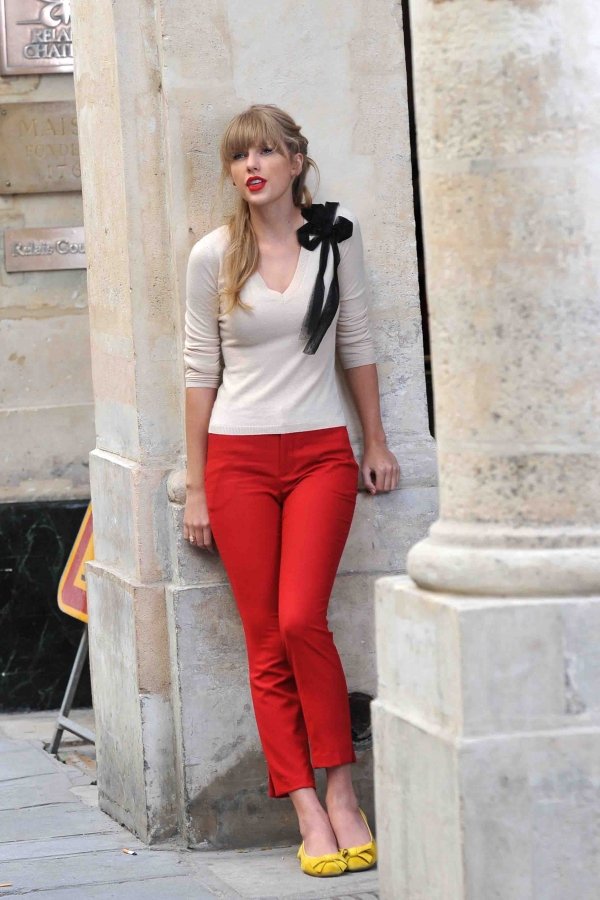 Red is a great color to wear at the office, if you wear it the right way. If you wear too much, it will seem flashy and overdone, but let's say you just found a great pair or red crop pants and you have a professional black blouse at home, along with a great pair of black stilettos. Now, you've got a professional, fashionable and still conservative look going on! Red can signify boldness, leadership and confidence. Just be sure you wear it smart and don't overdo it.
---
6

Brown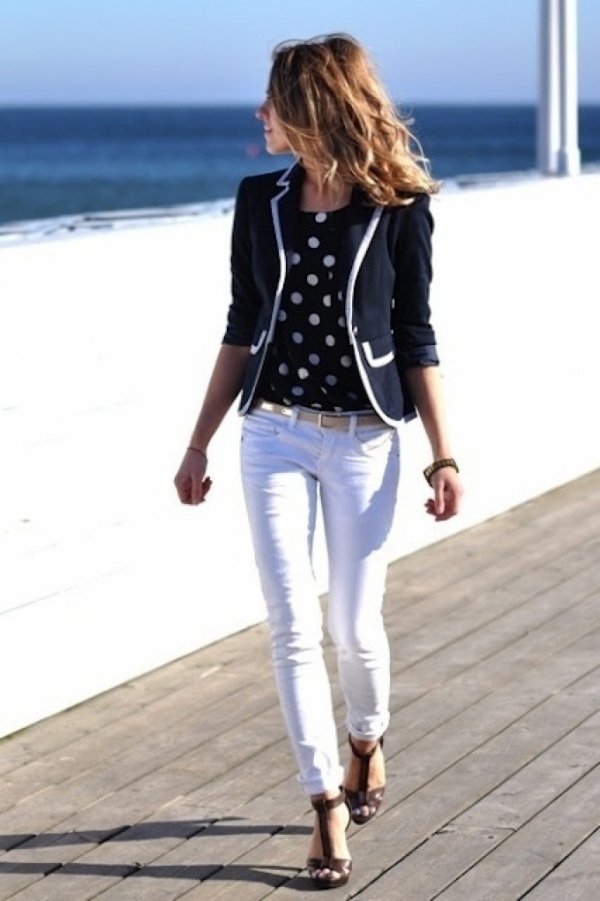 Brown is another neutral color that's great for the office. It's a different approach to black, with similar benefits, but just with a different spin. Brown is a professional color that you can easily enhance with good jewelry, perhaps a colorful undershirt, or even a great pair of different colored heels that still look professional, but add a bit of style.
---
7

Khaki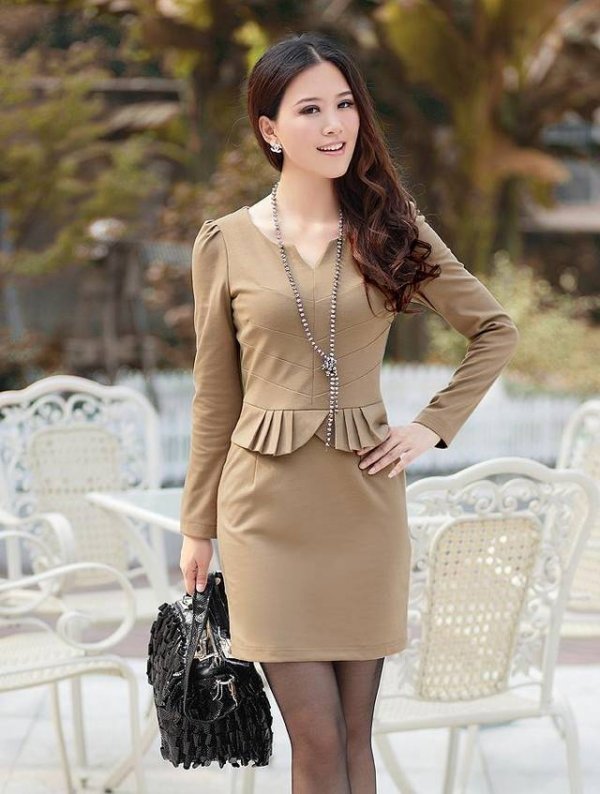 Last, never forget about khaki. It's a great color to wear to the office because it shows you're easy to approach, professional and clean cut. This color works with almost any color scheme, or jewelry you choose as well. Even if it's just khaki colored and not real "khaki" material, it's still a great color to wear, especially with your shoes. It matches brown, black, white, navy, red and beige, therefore it's a great color to pair with other office colors that make it multifunctional.
Working in several corporate and noncorporate offices during my life, I learned to buy basic colors of clothes and enhance them in smaller ways. This way, I could mix and match items, and also not wear the same thing each day. It's a great way to look professional, utilize your money and your clothes the best you can, and also get creative with what you mix and match. In general, avoid flashy jewelry, low cut necklines, skirts that are higher than 2 inches above the knee, and shorts, of course. You should also avoid wearing backless tops and flashy colors like bright pink in large amounts. It's fine to use a scarf, small piece of jewelry or handbag or belt with bright colors, but be careful with wearing an entire outfit that's bright in color. It makes you seem unprofessional, and like you're more focused on fashion than your job. What's your favorite color to wear to the office?
---
Comments
Popular
Related
Recent