The 1960s are a decade that will always be an iconic era for fashion, and there are plenty of ways to add a touch of '60s glamour to your wardrobe. Everything changed in the '60s as youth culture became centre stage, and this was seen clearly in the styles that were worn. '60s glamour will never go out of fashion, so why not add a retro twist to your day to day look?
---
1

Eyeliner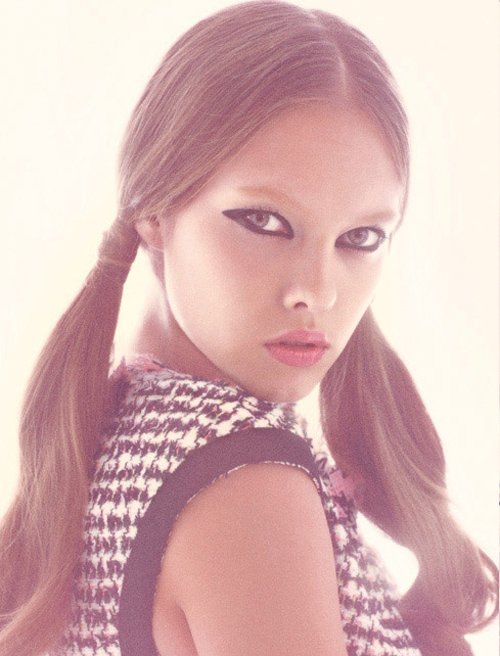 You can't talk about '60s glamour without mentioning the eyeliner. Think Brigitte Bardot, Audrey Hepburn, Mia Farrow, all worked the sixties flick, and it's a look that I've copied since I was a teen. Use a black liquid eyeliner to outline the lash-line on your top lid, with a prominent flick out at the tip of your eyelid. It takes a few tries to get it just right, but it's a look that is timeless!
---
2

A Pale Pout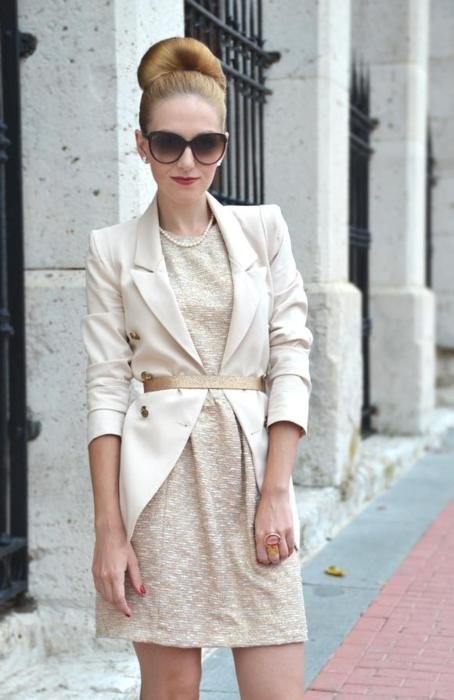 Another makeup trend that started in the 1960s is the pale lip. This is perfect accompaniment for the black liner, once again, used by '60s icons such as Twiggy. It's subtle, seductive and draws attention to glamorous eyes. Achieving this look is easy peasy. Dot a tiny bit of foundation or concealer on your lips before applying a pale lipstick or gloss – voila!
3

Big Hair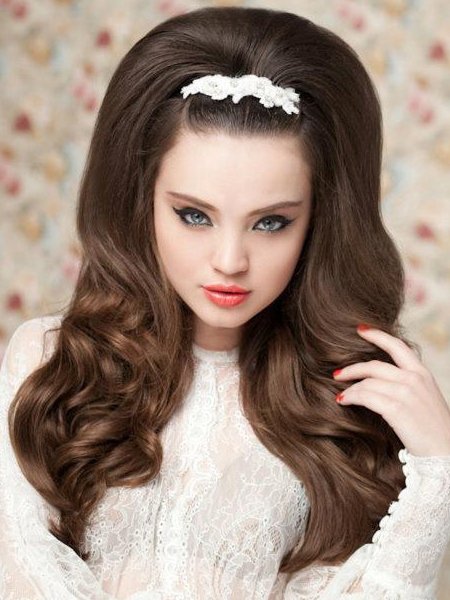 The '60s gave birth to the beehive! You can go all out with the beehive, big and beautiful with tousled waves, a slightly more elegant version with the rest of your hair pinned up too, or even a small bump to add some volume. Another simple style to achieve: simply section the hair, backcomb and secure, then clip a smooth section of hair over the backcombed section, and you're done! Check out YouTube for simple tutorials.
---
4

Centre Parting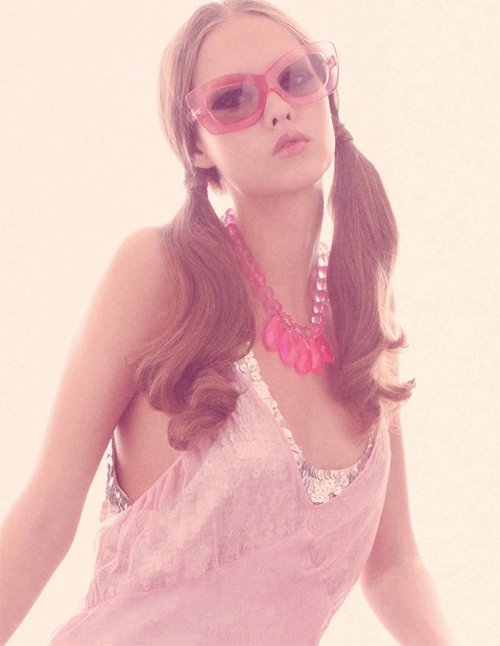 The easiest of all '60s trends is the centre parting. For this simple style, made iconic by hippies, simply part the hair before blow drying and there you go! If you want to make it hippier still (which I always advocate!), add an elasticated hairband or a few simple plaits. Effortless and beautiful.
---
5

The Mini Skirt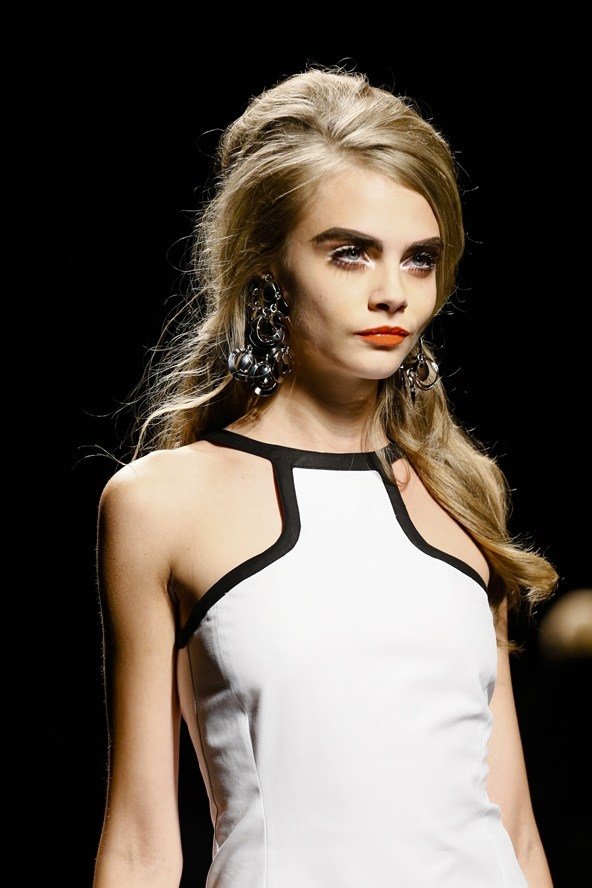 The most famous legacy of '60s glamour has to be the mini skirt. Although I wouldn't really choose to team a mini skirt with go-go boots, the mini skirt is a staple in my wardrobe. There are so many styles of miniskirts that you can easily add this piece of '60s glamour to your wardrobe, in a way even Twiggy would envy.
---
6

Bold Prints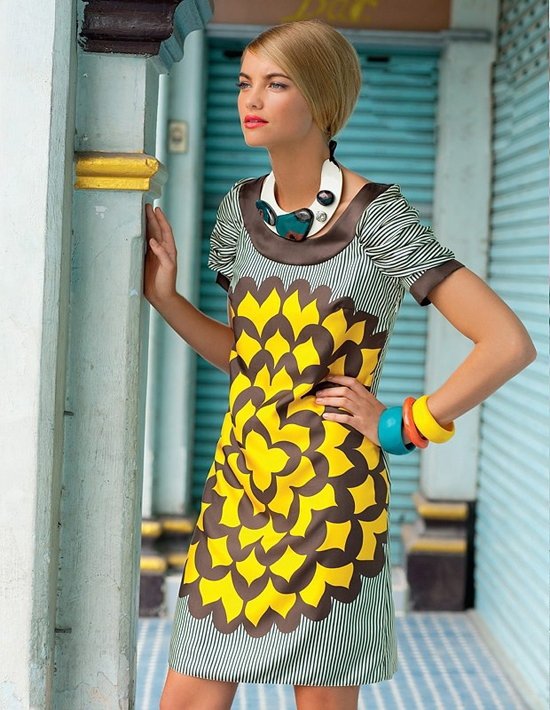 This one is more to personal taste, but along with bright colours, the sixties saw flamboyant florals and eye-catching geometric prints. Now, to avoid the flower-child fancy dress look, you do need to be careful with this one. However, the monochrome geometric print is a style that doesn't date, and if you're brave, by all means, go for the funky florals.
---
7

Statement Coat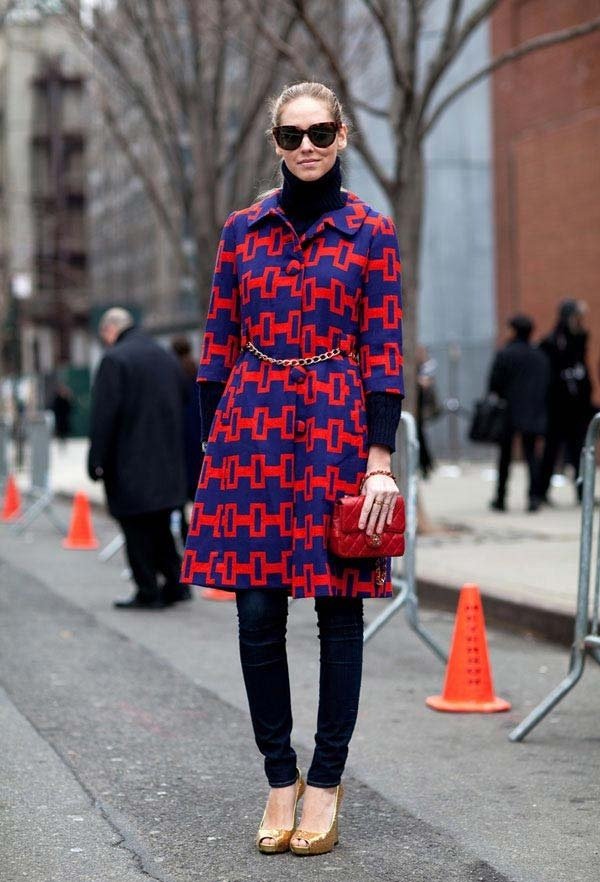 The swinging sixties gave us the iconic swing coat, which made a recent revival and can be seen everywhere. This is a piece of '60s glamour that can be worn by anyone and everyone. It's a flattering shape that skims over your figure and with so many colours, patterns and textures, there's sure to be one for you. Look out for key pieces with chunky round buttons for that perfect '60s look.
Of course there are many trends of the sixties that deserve an honourable mention, such as the leopard print, braided hair and statement sunglasses. These are just my personal preferences, so which parts of '60s glamour do you admire?
---
Comments
Popular
Related
Recent