Tartan is hot right now and there are so many cool ways to wear the tartan trend, whether you're looking for a feminine outfit or something a bit more grungy. Here are some of my favorite ways to wear the tartan trend that will work throughout the winter and into spring too!
---
1

Tartan Dress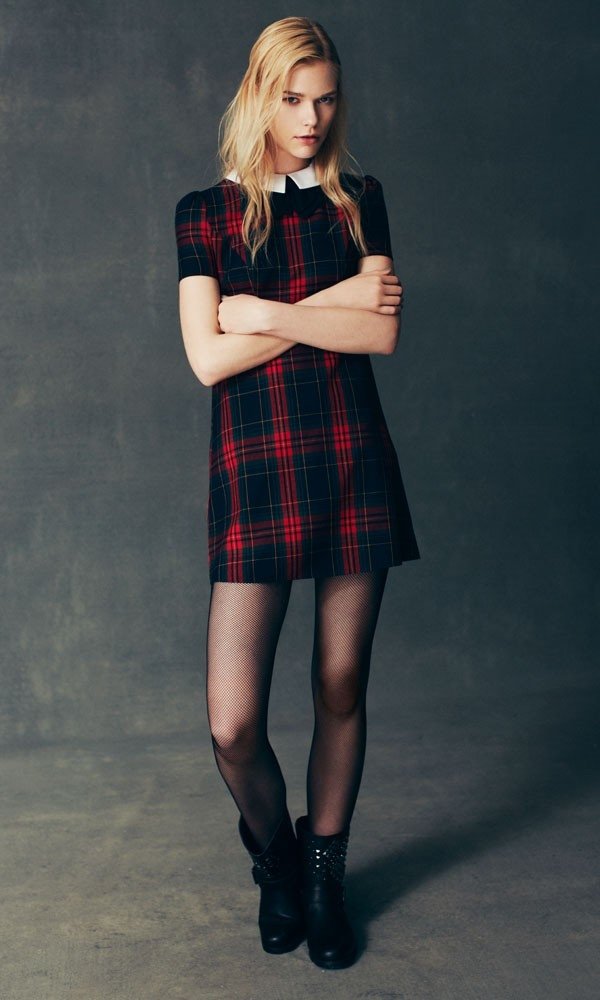 The tartan dress is THE item of the season here in the UK, and it's been seen on celebrities everywhere. For '90s grunge appeal, team a tartan skater dress or cute tartan dress with a peter pan collar with opaque black tights and leather ankle boots. Adding a black leather biker jacket makes this one of the coolest ways to wear the tartan trend.
2

Tartan Jacket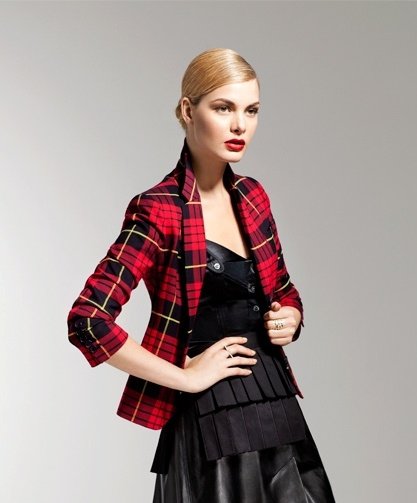 Russian style tartan jackets in red and black checks are big news right now - not only do they keep you cozy but they look great too! Opt for cropped or fitted styles which flatter all figures.
---
3

Tartan Leggings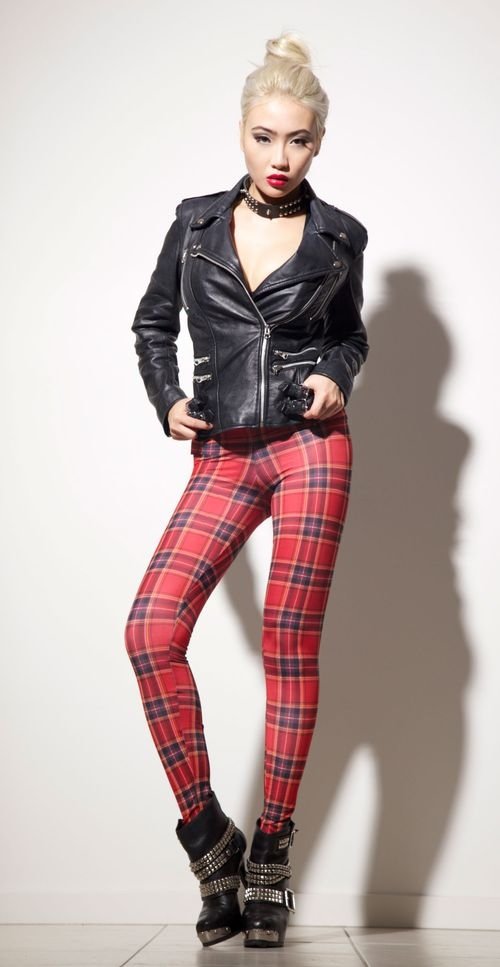 It's best to avoid this trend unless you have pins to be proud of, but if you do then tartan leggings are a great, colorful addition to a plain black dress or skirt and tee combo!
---
4

Tartan Trousers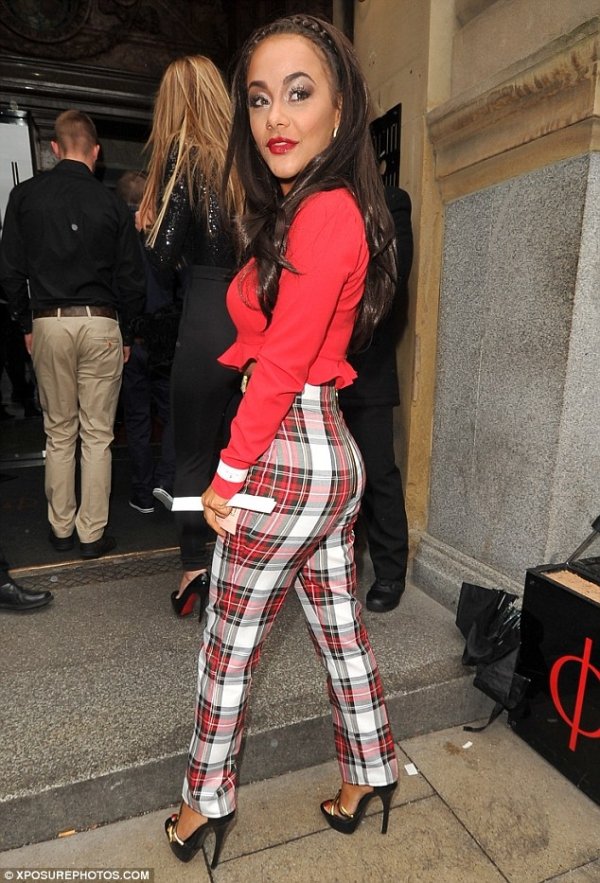 Forget the bondage style tartan trousers that were popular in the '90s - tartan trousers are back but they're slim fitting (sort of like a skinny jean). Buy them in bright red and black tartan and pair with chunky ankle boots and your favorite jumper.
---
5

Tartan Skirts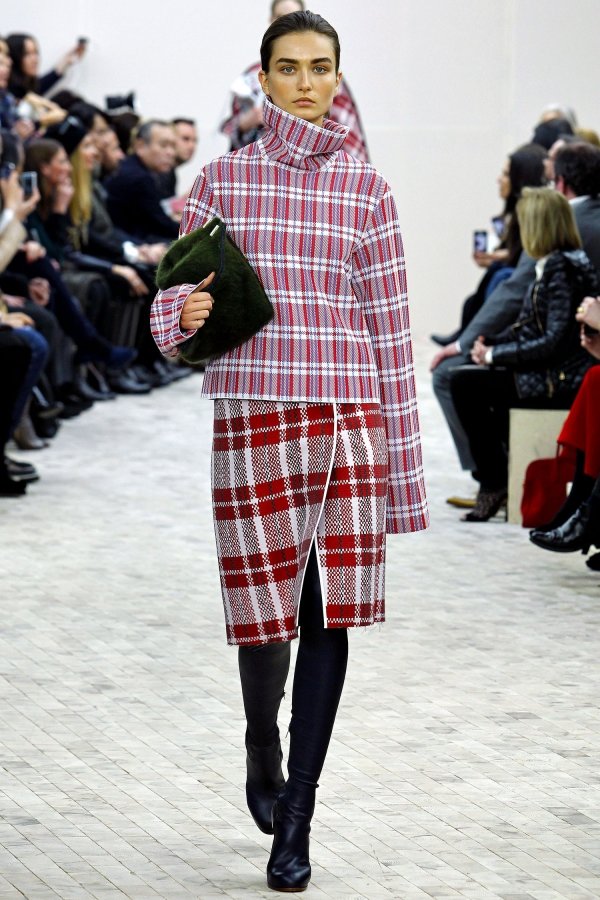 Try to avoid the obvious mini-kilts favored by Japanese schoolgirls and instead go for something a little cuter, such as a longer skater skirt in a flippy style or even a tartan and leather pencil skirt. That can look gorgeous dressed up for the office with a smart shirt, tights and heels.
---
6

Tartan Scarves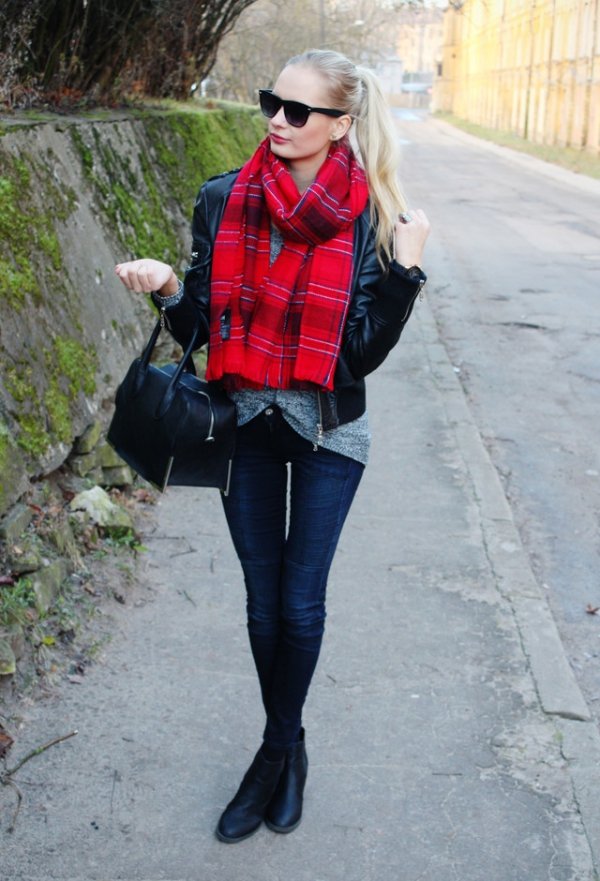 If you're not feeling bold enough to embrace the tartan trend fully, a checked scarf is a great addition to any look. It works wonders whether you choose muted green and blue shades or a full-on bright red tartan option.
---
7

Tartan Boots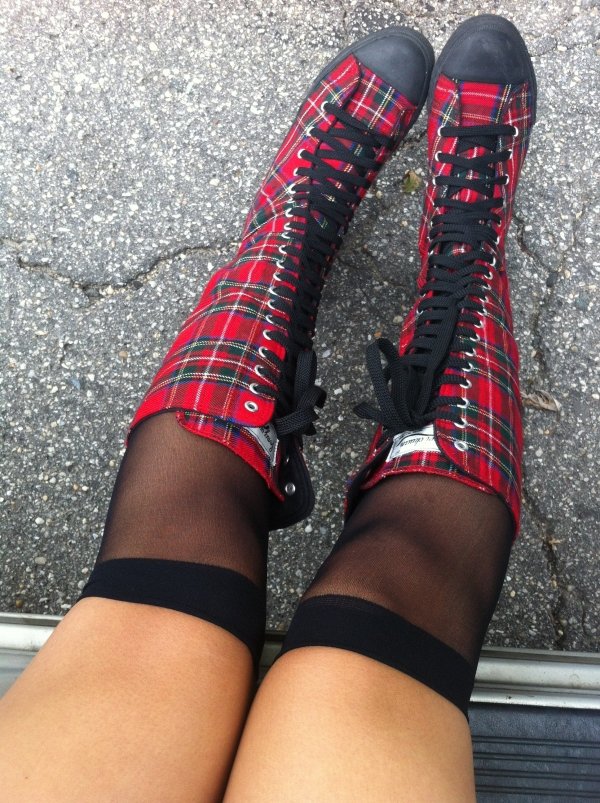 Dr Martens and some other footwear brands do funky tartan boots, which are a bold choice this winter. To avoid looking like too much of a fashion victim, pair them with a dark outfit and opaque tights - they're sure to be a conversation starter
---
8

Tartan Shirt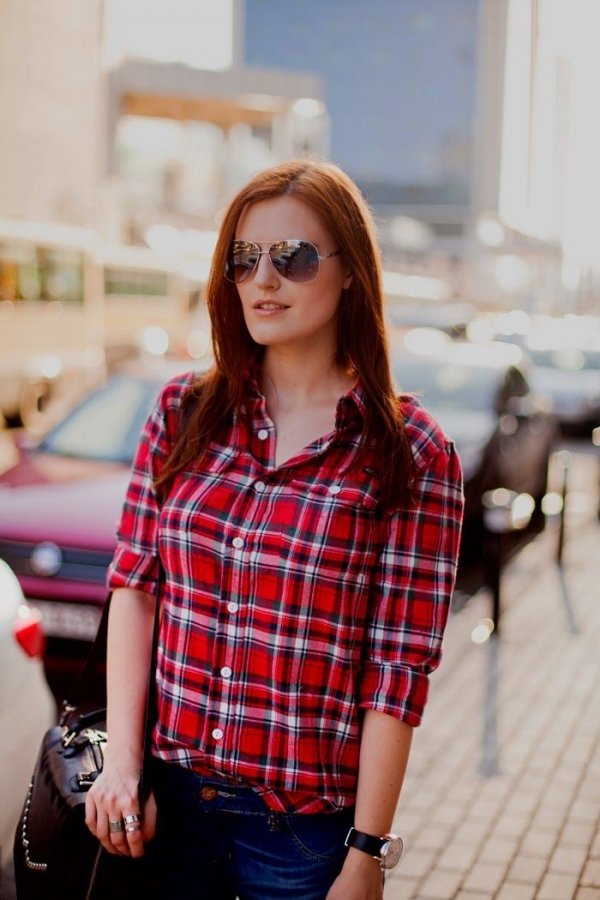 A cozy tartan or plaid shirt is a great way to work the trend into your everyday look. Just add a pair of skinnies and some comfy boots and you have a relaxed look that's ideal for weekends and days off. There are loads of colored tartan shirts to choose from, so just pick your favorite hues!
---
9

Tartan Tights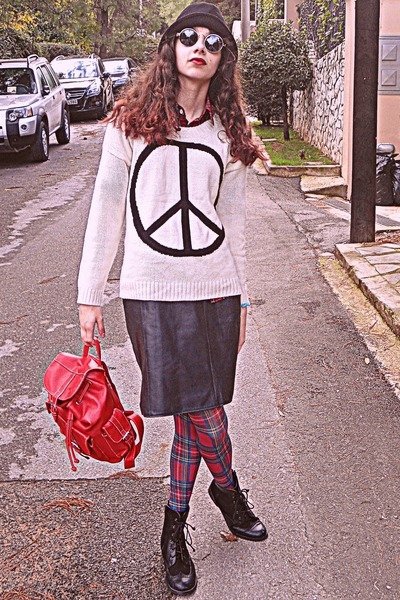 A bit more sheer than tartan leggings, tartan tights will still be big news come spring, and are a great way to dress up a cute black dress for winter. Just don't overdo it on the tartan - one piece is enough!
---
10

Tartan Pajamas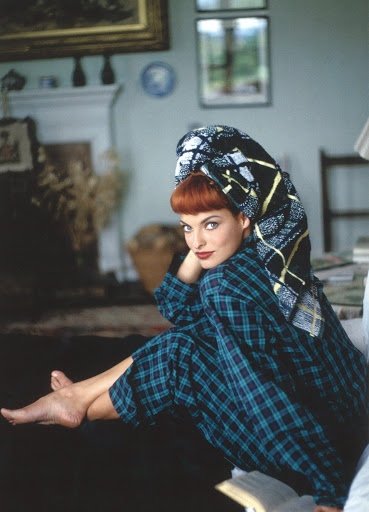 Ok, so if you're rocking tartan pajamas it might be only your cat that gets to see them, but as long as you feel good, right? Plaid pajamas are not only super-cosy, they look gorgeous too. So what if nobody is able to see how great you look?!
---
11

Tartan Hair Accessories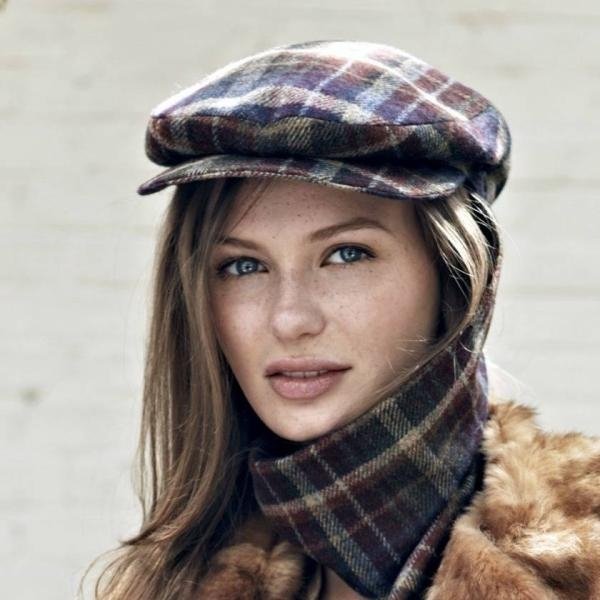 For a subtle nod to the trend, why not consider hair bows or bands with a tartan pattern? This is a great way to add a little cool style to an everyday outfit, and there are loads of cute hair bands and bows out there to choose from - I already have a stash!
Remember that less is more when it comes to any trend and this is particularly true for tartan. Don't be a fashion victim and dress in head to toe tartan unless you want to be stared at - instead stick to one main piece of tartan clothing or a couple of smaller accessories, such as a scarf and hairband. Personally, this is a trend I really love, and one that I hope will stick around into 2014. What are your favorite trends right now?
---
Comments
Popular
Related
Recent