Sometimes, it's hard to find chic outfits for school. Most of these outfits abide by school dress codes, although others are better suited for Spring Break or weekends. Either way, these chic outfits definitely belong in your closet second semester!
Table of contents:
1

Aqua and Aztec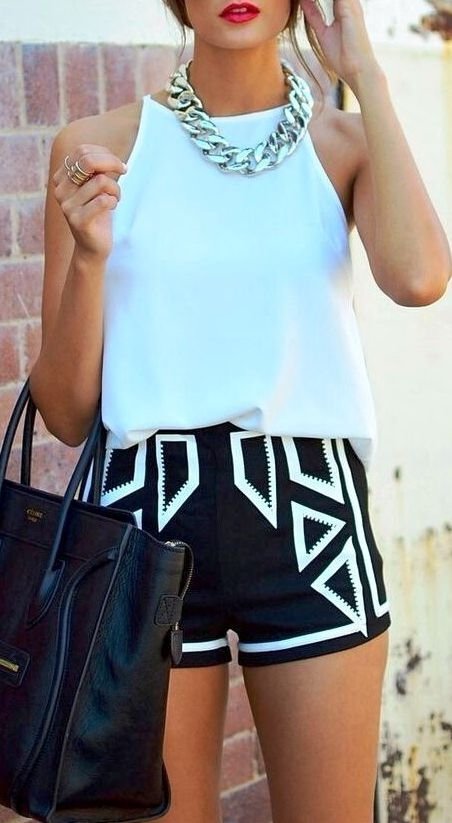 Via popsu.gr
This chic outfit is perfect for second semester! It's practically an investment, because the bright colors can be worn throughout spring and summer!
2

Houndstooth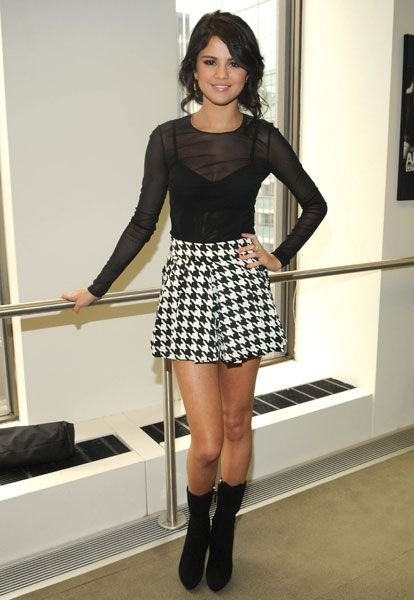 I love the vintage charm of houndstooth patterns! You can modernize the look with a chic, black blouse!
3

Stripes and Sparkles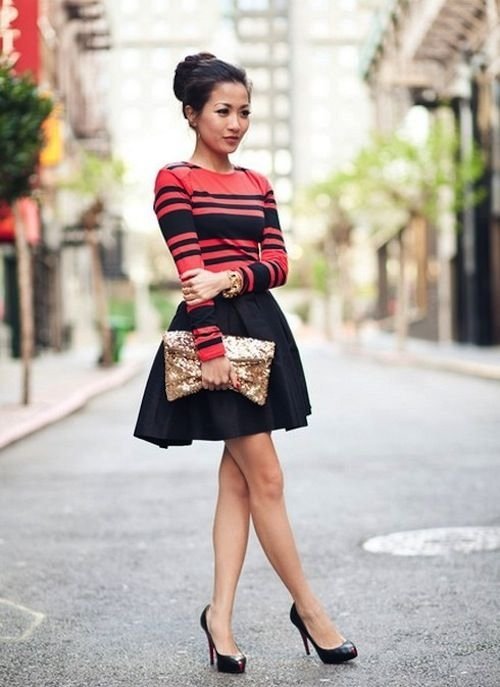 Via Friday Favorites
This outfit is ideal for winter and spring fashion. The sparkly purse makes it pop! Although, you may want a sparkly backpack instead—I don't see that little thing holding many notebooks!
4

Tutu

Via LIGHT PINK TUTU SKIRT on ...
I'm so glad that tutu skirts are making a comeback! This blush tutu is absolutely divine! Paired with a classic black top, it makes a darling late-winter ensemble.
5

Slit Maxi Skirt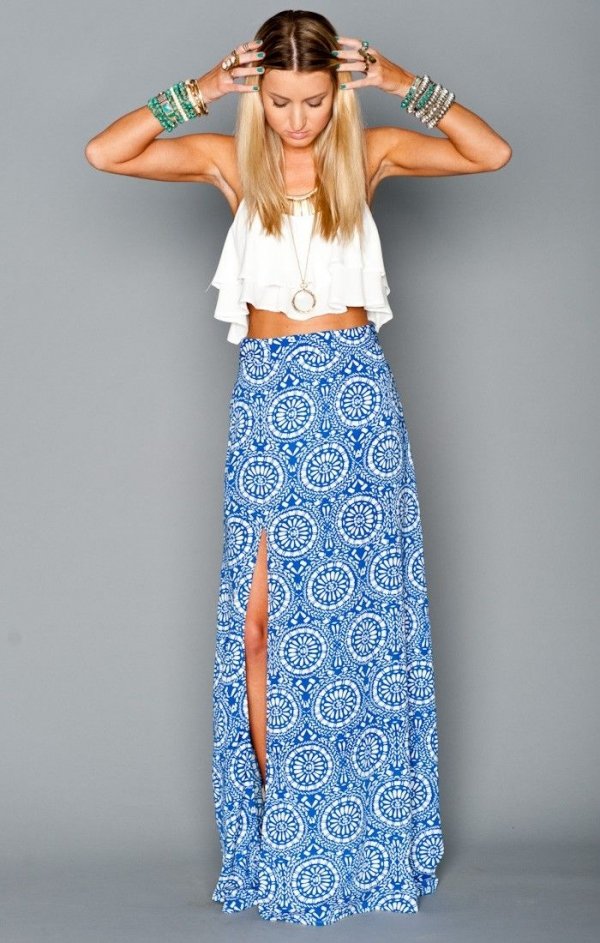 Via Mick Slit Maxi Skirt ~ ...
The classic maxi gets an upgrade! People won't be ablte to keep from staring as you walk gracefully by, flashing a little sun-kissed leg with every step this spring!
6

Pinstripes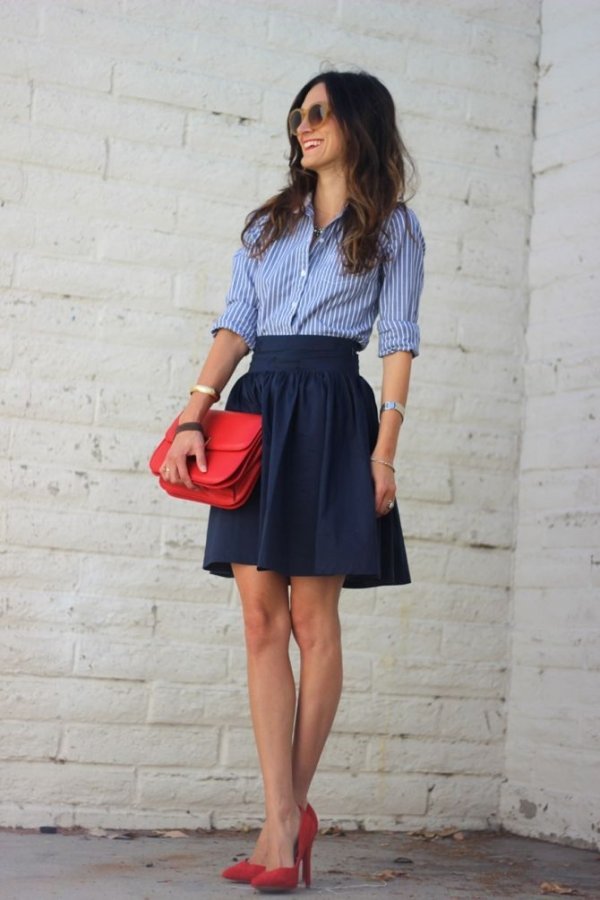 Via FRANKIE HEARTS FASHION: Crisp Stripes
I love this classic pairing of red and navy blue! The pinstriped blouse makes it even more quirky and adorable!
7

Pencil Skirt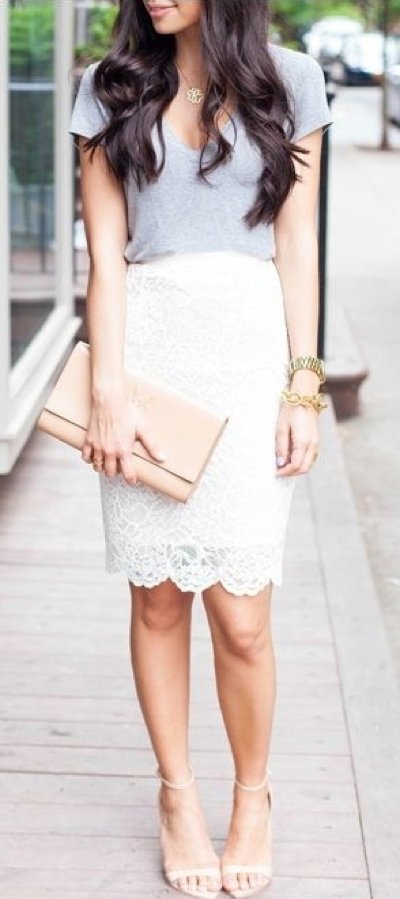 Via With Love From Kat - ...
White lace pencil skirt? Sign me up! This skirt is so elegant, but you can either dress it down or dress it up with a few easy changes! To make it more school friendly, pair it with a plain grey t-shirt.
8

Dusty Rose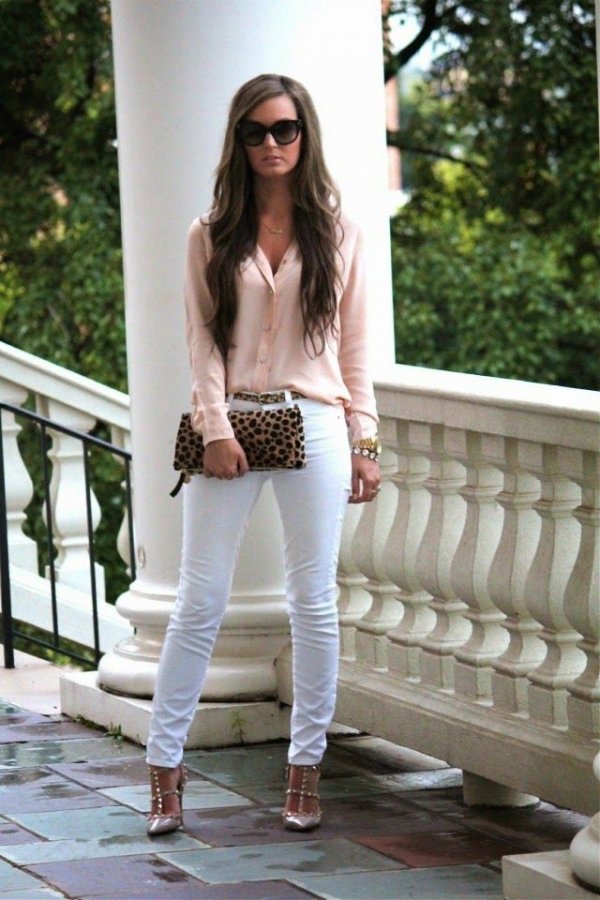 Via For All Things Lovely
Dusty rose is one of my favorite colors for spring! It's so darling, and looks amazing with anything! You can even make it look a little edgy by wearing it with gladiator-style heels and skinny jeans.
9

Graphic T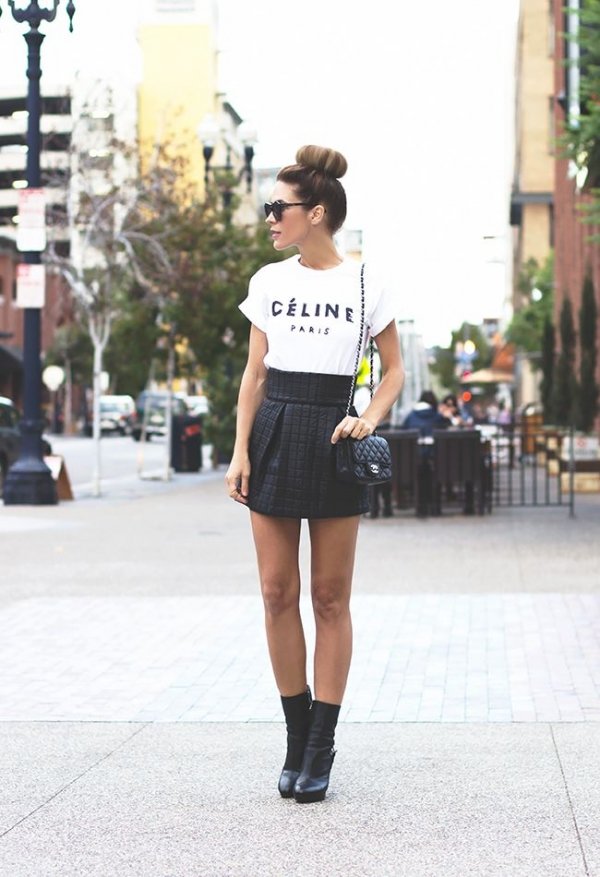 Via Follow Native Fox
I'm usually not a huge fan of graphic t-shirts, but I have to make an exception for this one! It's chic and classic, made more modern by an adorable black skirt!
10

Mustard Yellow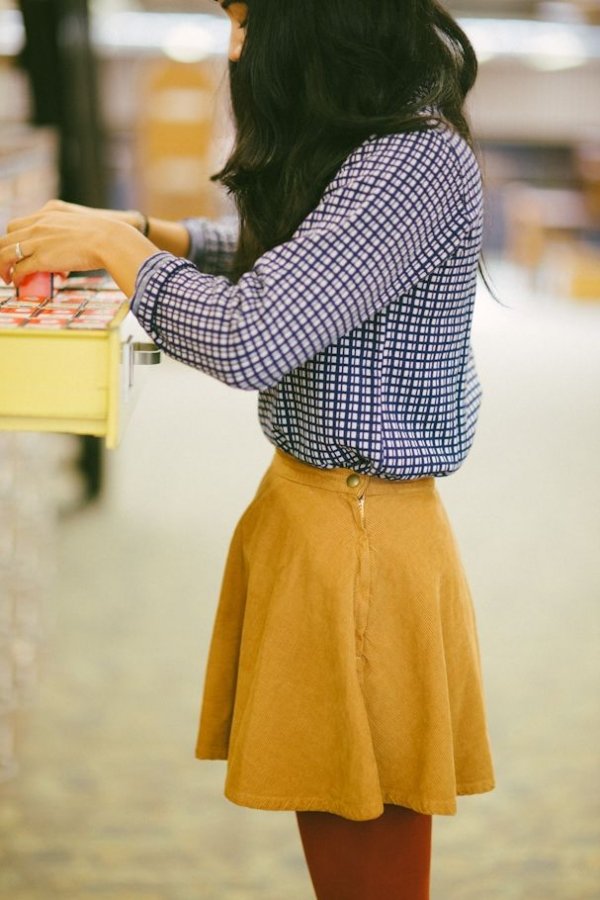 Via 8 Pretty Office Perfect Outfits ...
This is such a "hipster" outfit, but I love it! It has so many different ideas going on— plaid, mustard circle skirt, red tights—but all of the looks come together flawlessly in this ensemble.
11

Striped Shorts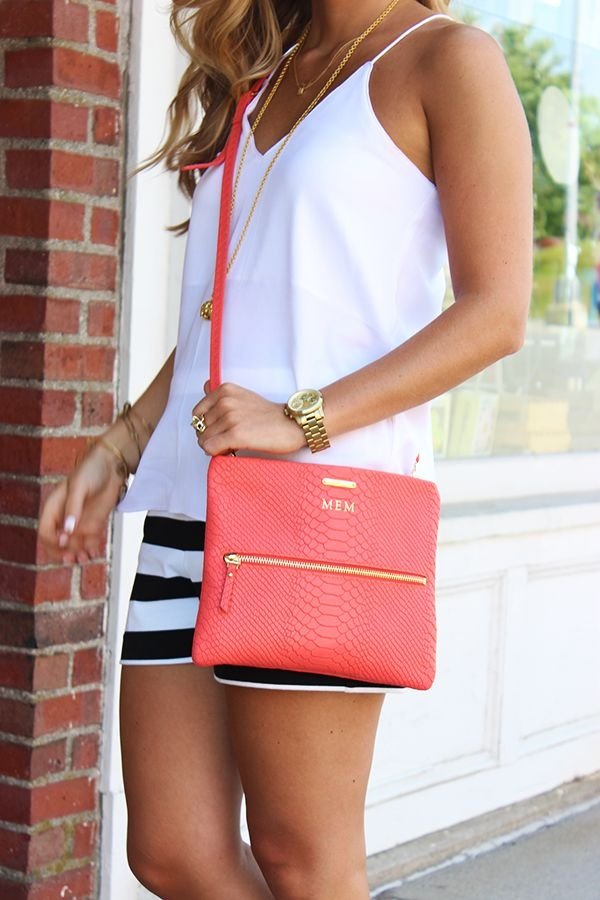 Via STYLE // Striped Shorts - ...
This outfiit just screams "Spring Break!" to me. With those slightly nautical striped shorts, the flowy top, and salmon purse, it's perfect for a day trip to the beach!
12

Floral Skirt
Via Merrick's Art // Style + ...
Stripes and flowers make such a lovely combination! This outfit is great for springtime when it still may be a little bit chilly.
13

Dressed up Denim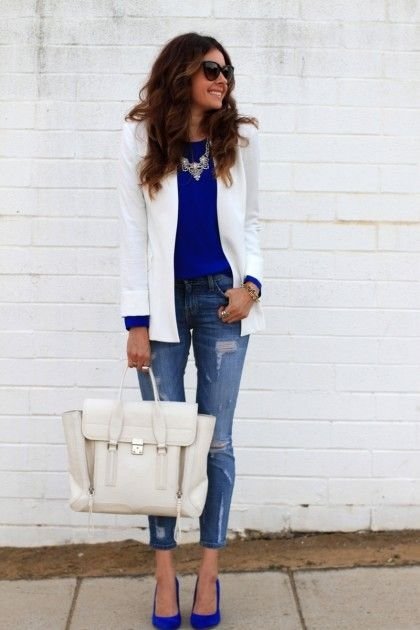 Via Dressing Up Destroyed Denim | ...
Tattered jeans are easier to dress up than you think! Add a pair of gorgeous heels, a nice necklace, and a blazer and you have yourself a totally chic look!
14

Vintage Vibes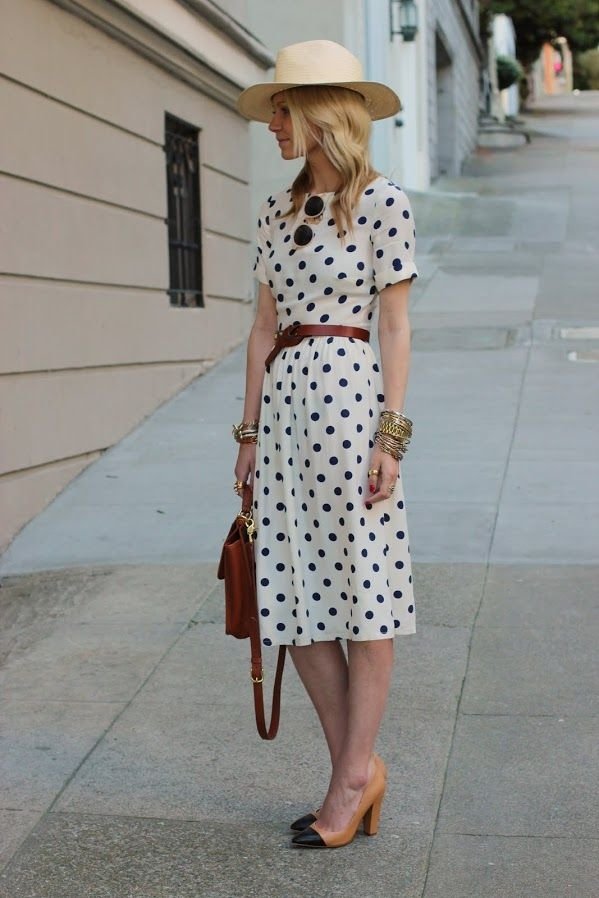 Via 25 Ways to Style: Dresses ...
If you're someone who loves dressing vintage, this is the look for you! Who can wear a straw hat and polka dot dress without looking absolutely chic?
15

Sheinside Cape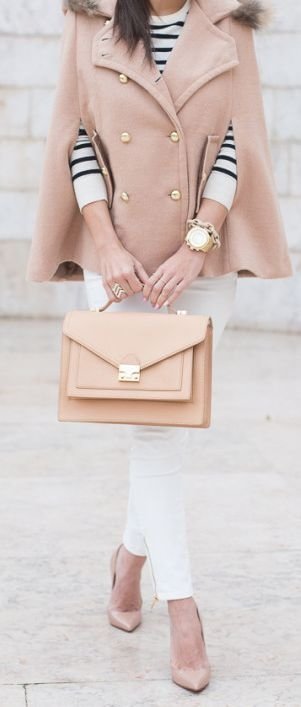 Via Camel Fur Hooded Double Breasted ...
This look is positively fashion forward! I love the subtle colors this bold look combines to make a stunning, school-appropriate outfit.
16

Oversized Sweater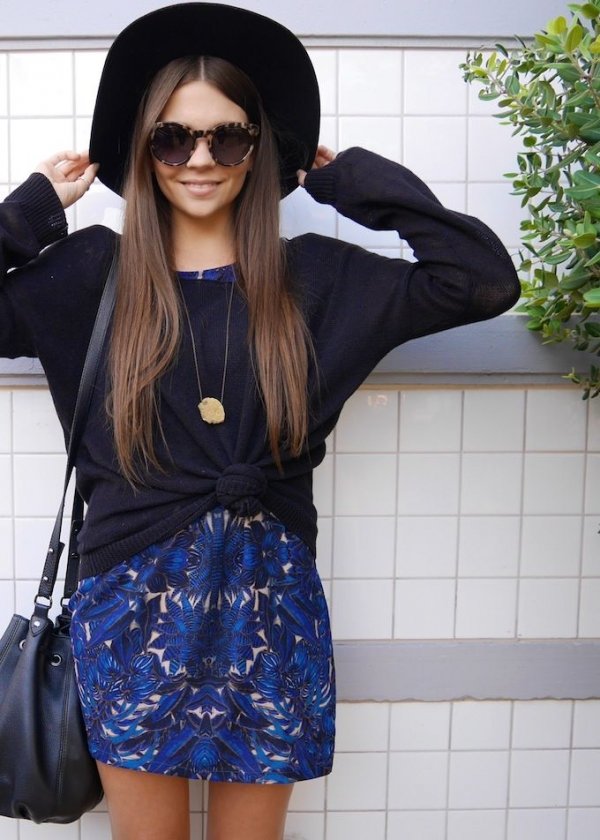 Via popsu.gr
If you have a favorite dress that your school's dress code doesn't permit, you can still get away with wearing it! Throw an oversized sweater over your exposed back or shoulders to turn your dress into a skirt. It may become an outfit that you adore!
17

Military Jacket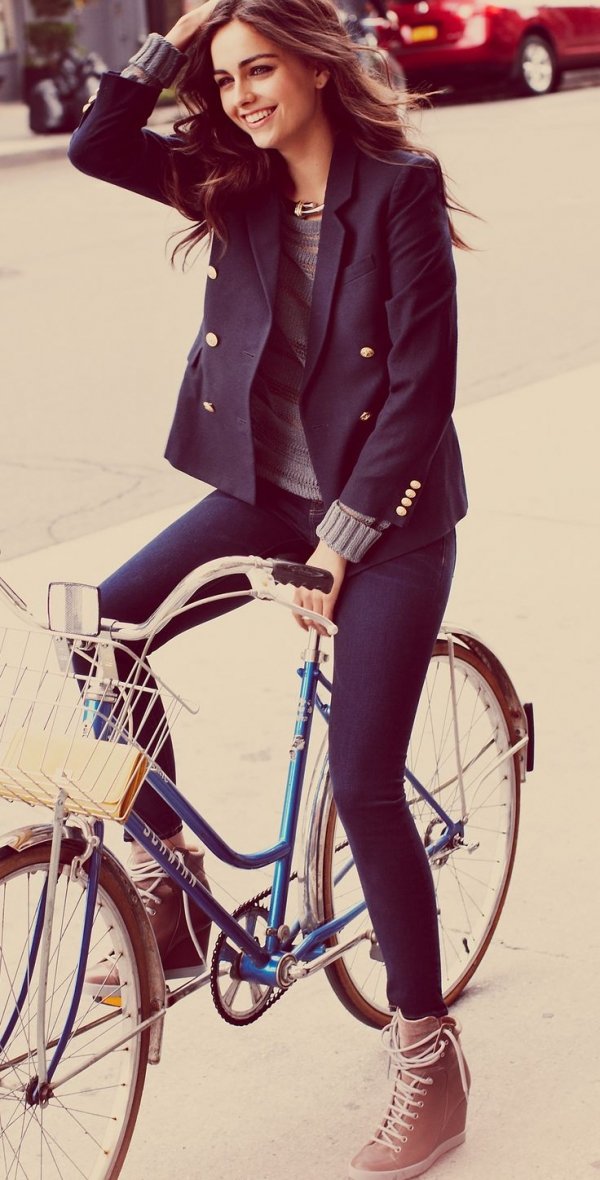 Via 2015-louboutin.jp.pn
Military jackets are basically the definition of chic! They are tailored to make your figure look incredible and add just the right amount of high fashion to any ensemble!
18

Pink Blazer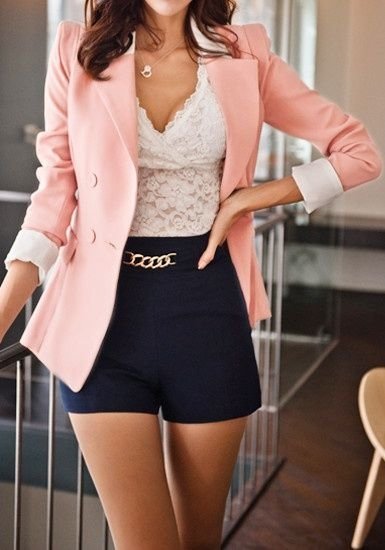 Via THE WHOLE ENTIRE OUTFIT on ...
Everything about this outfit is completely on point. From the daring pink blazer, to the feminine lace top, to the elegant high-waisted shorts, this is the perfect spring outfit!
19

Jumper

Via Sign up | Tumblr
Jumpers combine stylish and comfortable, which in my book places them among the best clothing items ever!
20

Wild Scarf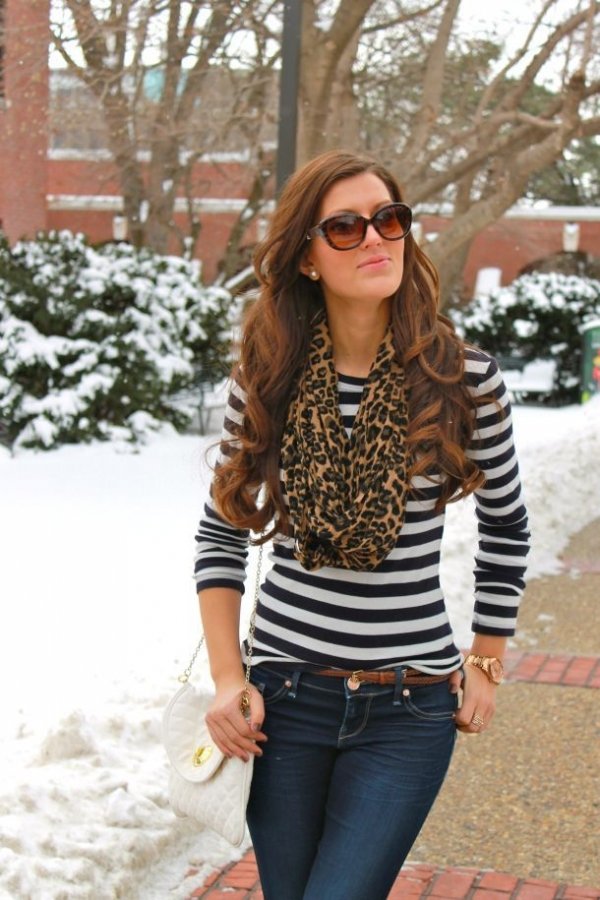 Via Fall Scarves to Up Your ...
I would have never thought to pair leopard print with stripes, but it looks like it's a totally fabulous look! Make sure your wardrobe has at least a few wild, fun scarves this semester.
I don't know about you, but I always enjoy dressing up for school and treating the halls like my own runway! If you're the same way, or if you'd like to try a few new looks this semester, then I hope this article was a big help! Which of these outfits would you like in your closet?
Please rate this article