As a huge TV fan, I'm always looking for different items on Etsy that remind me of my favorite TV shows. The walls of my home are adorned with my favorite quotes from my favorite TV shows, and I've been known to gift my friends with prints that remind us of our favorite TV shows. During a recent search through Etsy, I noticed just how cute a lot of the clothes were that reminded me of my favorite shows! I came up with this list so you can fall in love with your favorite TV shows all over again, just like I did!
Table of contents:
1

See You at Luke's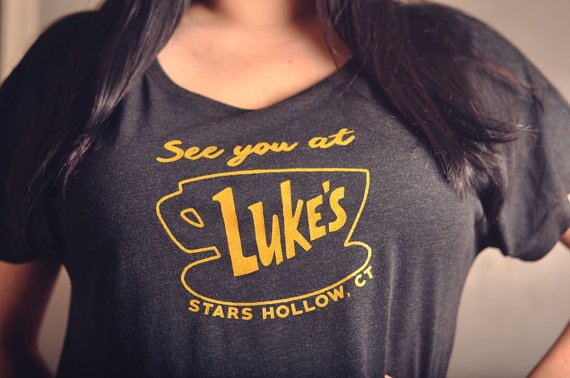 etsy.com
This See You at Luke's shirt is sure to catch the eye of every Gilmore Girls fan you pass on an average day. Other people may think it's just a quirky graphic tee, but you and all other Gilmore Girls fans will know that it's not just a quirky graphic tee, and that you really wish you could go to Luke's and catch up with Rory and Lorelai.
2

Central Perk Necklace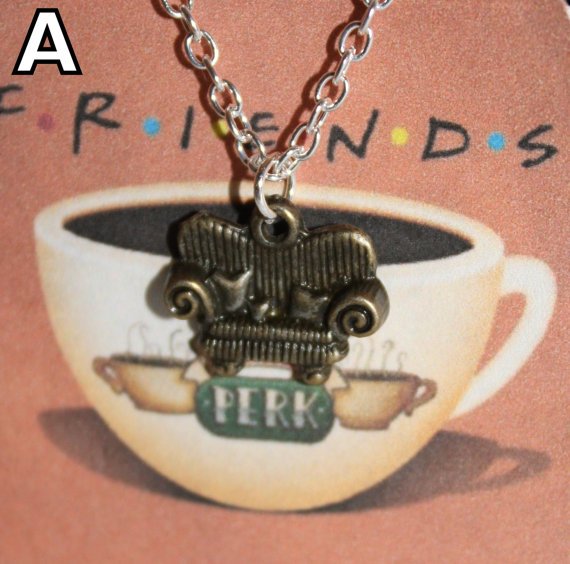 etsy.com
This may look like a typical necklace, but if you look closely enough, you'll notice that the couch featured on the charm is in fact the couch from Central Perk, where all of your favorite "friends" hung out for ten years. They'll always be there for you when you're wearing this adorable necklace!
3

Leslie Knope
etsy.com
I think we can all agree that Leslie Knope was one of the funniest and most inspiring women on television. We all aspire to be her, making this t-shirt that says, "Be the Leslie Knope of whatever you do" relevant whether you work in politics or the fashion industry. She's an inspiration to women everywhere, so why not wear this shirt and inspire a few ladies who love Leslie Knope as much as you do?
4

The Carrie Diaries Purse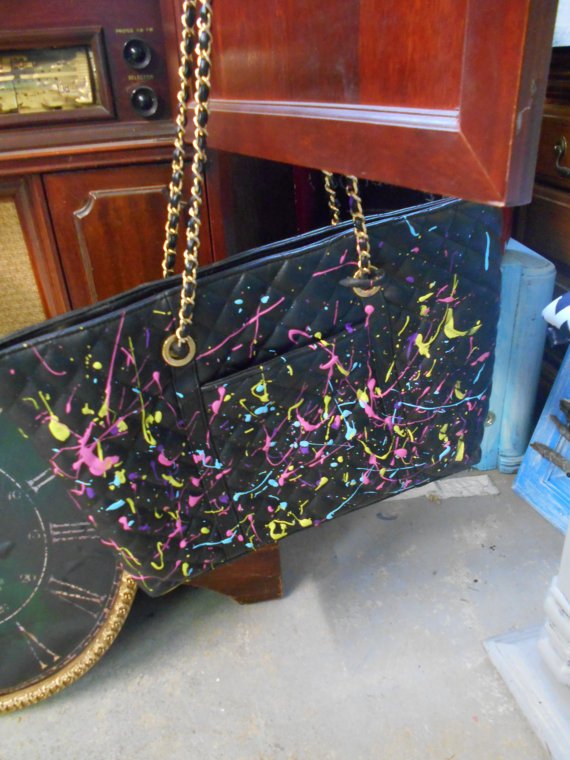 etsy.com
If you, like me, were just as devastated when Carrie lost her late mother's purse on the street during an episode of The Carrie Diaries, it may give you some solace to learn that someone is selling a lookalike on Etsy. Fellow fans of the show will instantly recognize it as young Carrie Bradshaw's iconic purse, just explain that you weren't the one who stole it!
5

The Luncheonette Tee

etsy.com
If you miss the Bravermans as much as I do, this might be the perfect way to honor them. It may look like you're just wearing a t-shirt from your favorite San Franciscan diner, but Parenthood fans will know that you're honoring your favorite TV family and their business venture, a recording studio called The Luncheonette.
6

Stars Hollow Souvenir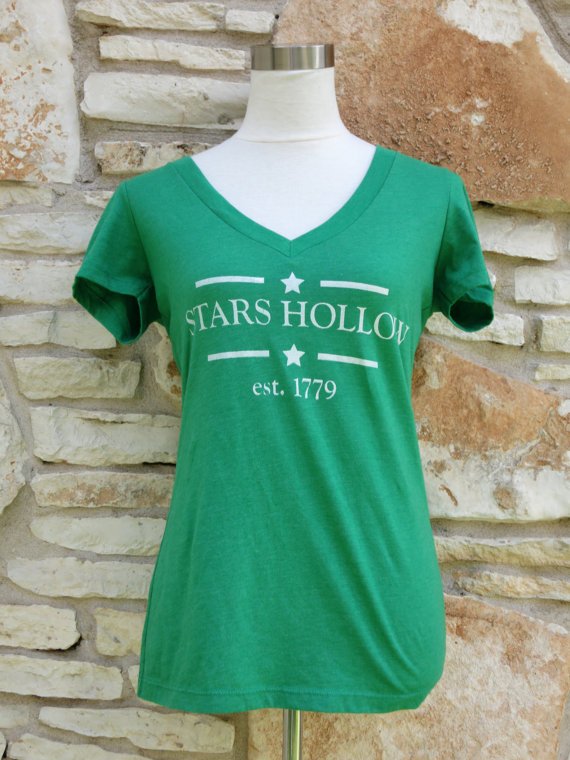 etsy.com
Because we all still wish that Stars Hollow was a real place we could visit, pretend that it is by wearing this shirt! Pretend that you've visited, and happened to pick up this t-shirt. Even if you'll never get to visit Stars Hollow, (unless you go on the Warner Brothers Studio Tour, which I can confirm was pretty disappointing) you can pretend that you have with this t-shirt!
7

Mindy is My Spirit Animal

etsy.com
How many times have you sat around watching The Mindy Project and had this exact thought? If Mindy is your spirit animal, this is the t-shirt for you. Whether you wear it to work out or to go shopping with your girlfriends on a Saturday morning, not only will you feel like Mindy Lahiri when you're wearing it, but you'll also get the attention of other Mindy Project fans you see!

Which of these shows do you love? Will you buy any of these shirts? I'm finding it hard to restrain myself from buying all of them! Let me know your favorites in the comments!

Please rate this article