Have you dug out your Autumn wardrobe yet? For the past few years I've been keeping a capsule wardrobe full of snuggly jumpers, warm jeans and thick thermals ready to wear when the days get colder, ensuring I've always got something soft and stylish – and Winter looks are so easy to update with the right accessories. The same works perfectly for men too – just invest in some stylish fall accessories for men, and you can create the perfect Autumnal outfit effortlessly. It beats searching for that perfect jumper he saw but can't remember anything about! Here are some of my favorite fall accessories for men:
---
1

Gloves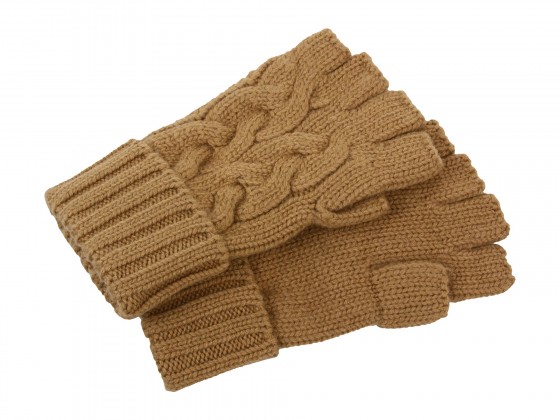 Gloves are always a bit of a Winter nightmare. I have numerous pairs that I love – leather ones that are perfect for driving but can make my hands too hot, cashmere ones that feel divine but get ruined if they get wet, ski gloves that are oh-so-cosy but thick and restricting. And, of course, gloves make using touchscreens very difficult. This year, fingerless gloves for men are making a big comeback, and there's a whole selection of them in everything from plain colors to prints. For a great gift, check out Etsy for handmade fingerless gloves – I love the fairisle designs. If you prefer classic gloves, Macy's and Debenhams are great shops to try, and have something for all budgets.
---
2

Leather Belt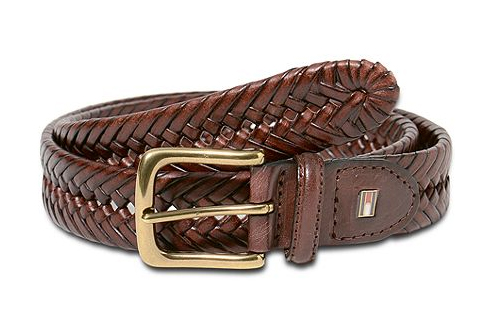 Winter outfits can look less "put together" than their summer equivalents. Let's face it, there's not much planning involved with putting together a jumper and jeans! You'd be surprised how much difference a belt can make. Opt for a leather belt in a deep shade of brown, and it'll go effortlessly with denim, chinos and cords, and it can even be worn with shorts in the summer. Woven leather is another great alternative if you fancy having one or two designs to pick from. Macy's belts start at $40, making them great value for money.
---
3

Trapper Hat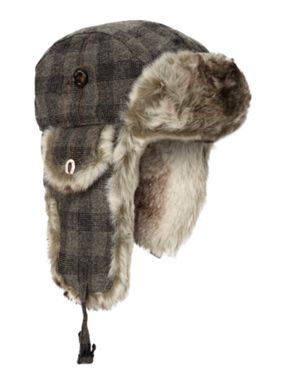 Okay, so I never would have considered these fashionable until I met someone from Mexico last year who really suffered in the British winter. He carried off his trapper hat with supreme confidence, and kept snuggly and warm when most of us were freezing – so I invested in one too, and they are utterly amazing. I love this Paul Smith version, which is even machine washable for ease, but there are plenty of cheaper ones too.
---
4

Duffel Rucksack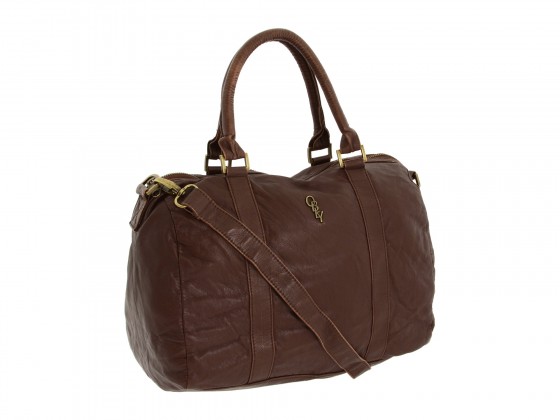 Keeping things in your hands is infinitely more difficult when you're wearing gloves, so a backpack of some time is essential. Go for the classic look by opting for a duffel backpack in strong, traditional colors such as navys, khakis and tans. These can be worn with everything from lumberjack patterns to jeans and chinos, and are perfect for carrying work essentials. They cost around $70, and the big space inside is ideal for shopping trips!
---
5

Wool Scarves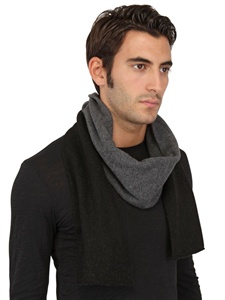 Scarves are a great way of layering to add warmth, and can be an utter lifesaver on those freezing cold mornings. While there are plenty of designs available, I love the classic two-tone wool versions like this one, but they can be pricey, costing between $100 and $500. This Ann Demeulemeester design is available in navy and red, and will be a gorgeous addition to your capsule wardrobe if you want to invest – or opt for a cheaper version from somewhere like Next or Macy's.
---
6

Umbrella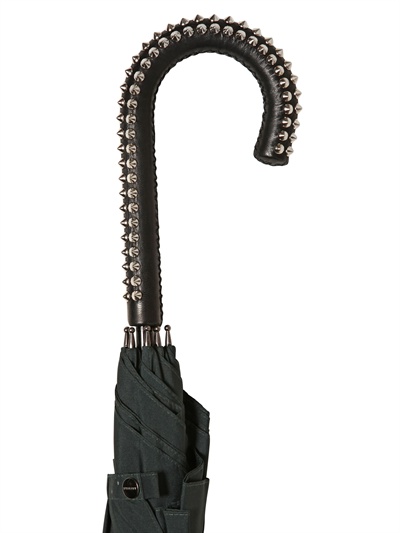 An umbrella is a Winter essential, and most men play it safe with a plain black version. Feel like something different? Opt for playful designs such as this Burberry studded design. The spikes have been carefully rounded to make holding it comfortable, and it's a great way to add attitude to your Winter work wardrobe. Check out ASOS, Macy's and House of Fraser for cheaper versions, and don't be afraid to break the color rule either – khakis and dark grays look great too.
---
7

Wallet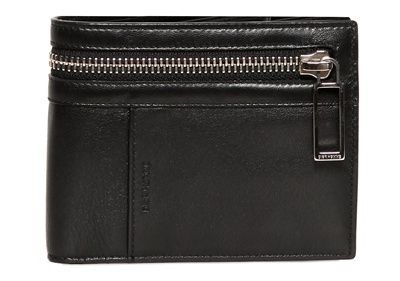 Do you use the same wallet all year round? While summer wallets only really need to look good, you need a Winter wallet that will keep your cards and cash dry in even the biggest downpour, and that compliments your winter wardrobe too. I love wallets featuring a statement detail, like the zip on this one, and the treated leather is sure to be looking just as good at the end of Winter, too. I've got some great wallets from NetaPorter and Urban Outfitters – these make fantastic gifts too.
---
8

Laptop Bag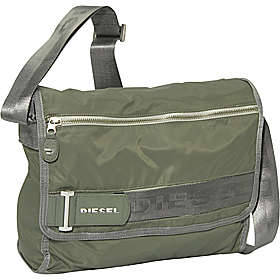 If you work with computers (and let's face it, who doesn't?!) chances are you'll need a laptop bag. In the Summer, these can be anything from open bags to leather satchels, and they are often used as general shopping bags too. For the Winter, you'll need something waterproof, sealable and stylish enough to go with a variety of layered clothing looks. Opt for something a bit different to your usual style to really get noticed – I love khaki and gray fall accessories for men at the moment, and they'll look great against the snowy backdrop of Winter.
Now just add a couple of classic pieces – a traditional timepiece watch, for example, and a striking winter coat – and you'll be ready for any weather. What are your must-have fall accessories for men? I'd love to know!
Top Image Source:menstylepower.com
More
---
Popular
Recent