Fashion Tips For Fall vary each year. Fall is upon us, and for most this means reassessing your new season wardrobe. Gone are the slinky summer dresses, slowly replaced with chunky knits and heavy coats. While this list of fashion tips for fall is quite long, you don't have to take into account every single tip. Work with the tips that are best suited to your wardrobe. So if you want to add a fresh twist to your look, take a cue from a few of these fashion tips for fall.
---
1

Wear Coloured Jeans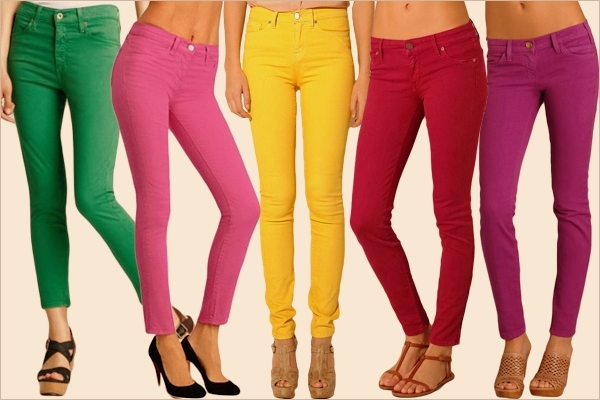 The Fall 2011 runways were dominated by colour. This season, work the look into your wardrobe with a pair of coloured jeans. While the runways were dominated by designers, you don't have to splash a lot of cash to work the trend. You can easily pick up a pair of jeans in a range of colours from places like Forever21 and Topshop.
---
2

Trade Floral Prints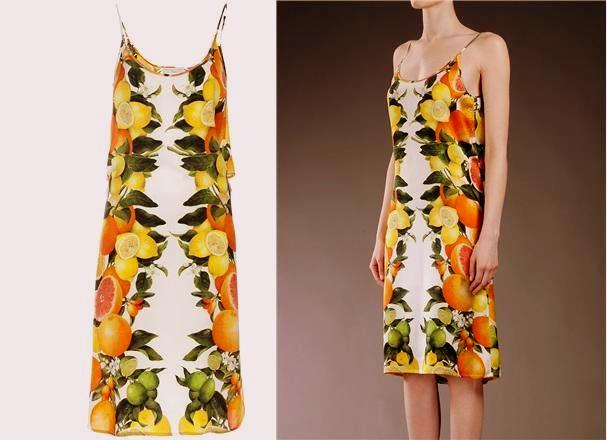 Floral ditsy prints have had their day. If you're thinking of going floral this fall, make sure that the prints are big and bold. Stella McCartney recently showcased a citrus-inspired print, and a range of other designers have also featured botanical prints in their collections.
---
3

Experiment with Texture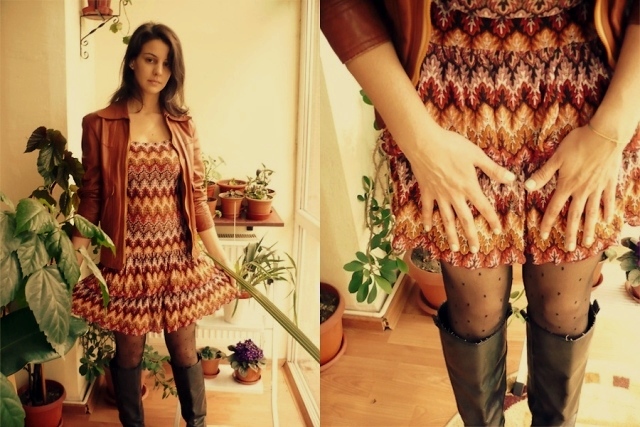 Out of all the fashion tips for fall, this is the one that allows for the most interpretation. Stand out from the crowd in garments with distinct textures, or mix up your look by teaming sleek leather pieces with contrasting elements such as knits or faux furs.
---
4

Lust for Leather Skirts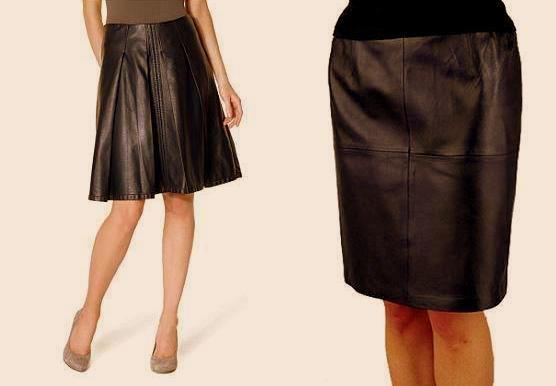 The leather trend has never been bigger. This fall, invest in a leather skirt. This is possibly one of the easiest fashion tips for fall to follow. When styling your leather skirt, keep the look ladylike with full or knee-length pencil skirts. Top the look off with silky blouses or slouchy knits.
---
5

Get Caped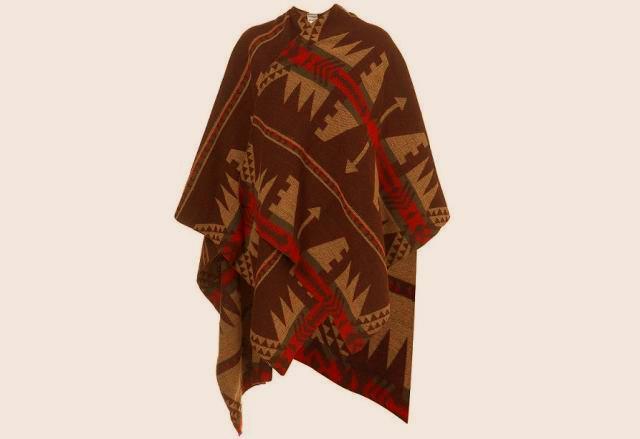 A capes and ponchos are a great way of adding a twist to your fall wardrobe. A camel coloured cape would be a great addition to a capsule wardrobe, but patterned capes are more on-trend. Capes with Native American inspired patterns are your best bet this fall.
---
6

Shine on in Patent Shoes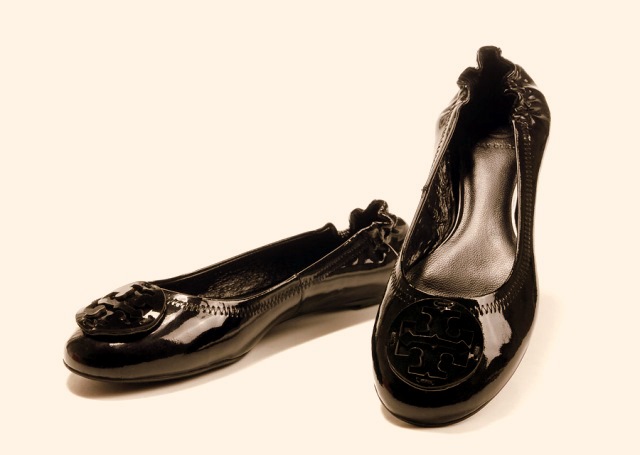 When it comes to fashion tips for fall, footwear often goes by the wayside. Patent shoes are one of the best footwear trends this fall. From ballet flats to biker boots, a patent shoe is great for adding that extra detail to your outfit.
---
7

Take Your Tartan with a Twist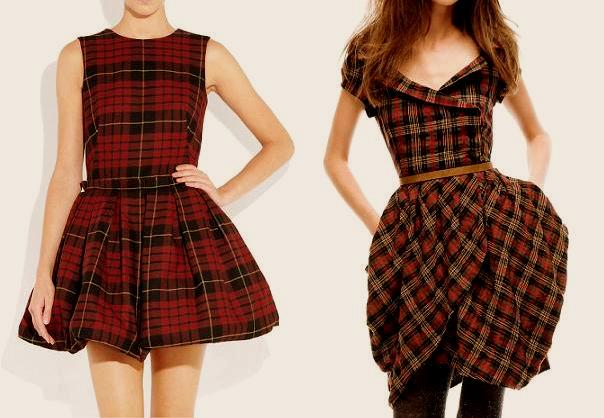 Tartan pieces are going to be big this fall. However, if you are going to work this trend, make sure that your tartan pattern is big and bold. You can work a grunge-inspired look with a pair of tartan trousers or, alternatively, you could opt for a more demure look in a ladylike tartan dress. Not everyone is a fan of tartan, so this will probably be one of the more divisive fashion tips for fall.
---
8

Make the Most of Midi Skirts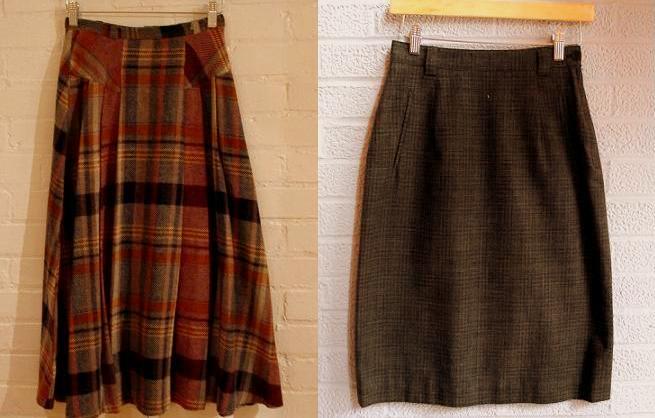 The midi skirt trend is still going strong. The hemline du jour this fall will hit at about mid-calf. While floaty chiffon skirts were ideal over summer, this fall it's all about heavier skirts – think wools and leathers. Choose straight or pencil skirts for a streamlined silhouette.
---
9

Add Drama with Floor Length Coats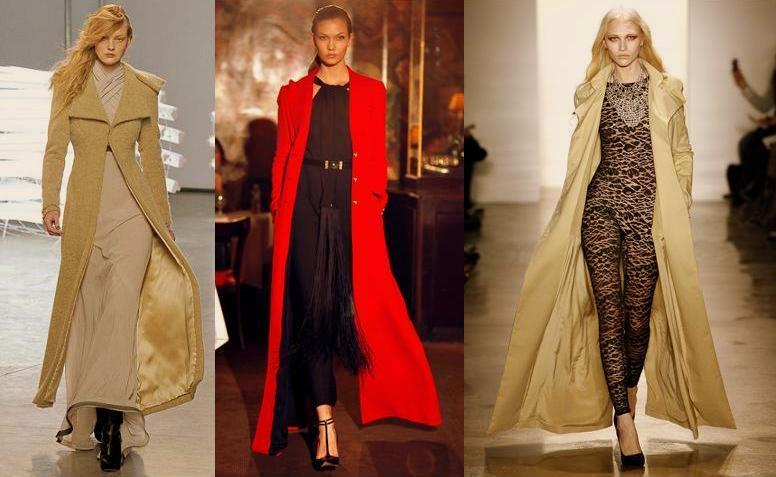 Floor length coats and jackets are great for creating drama. As the length of the coat is the focal point of the outfit, be sure to keep the rest of your outfit fairly minimal. Also look for floor-length cardigans for a more casual take on the trend.
---
10

Go for Graphic Prints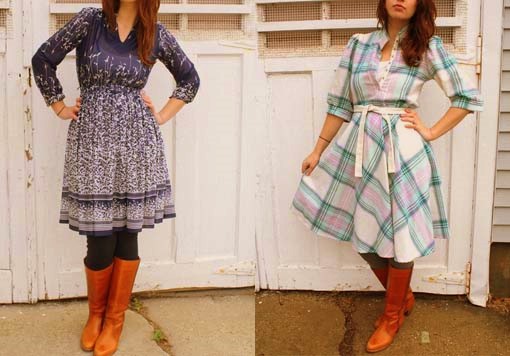 Patterns and prints always feature in Fall collections. This season, make sure that your prints are graphic. Trade in classic Breton stripes for bold Mod-inspired ones. It's all about being eye catching.
Hopefully these fashion tips for fall will have you thinking over your new season wardrobe. Follow a few of these fashion tips for fall and you're bound to be on your way to a chic new season look. Have you got any more fashion tips for fall?
Top Image Source: weheartit.com
More
Comments
Popular
Recent