Work a soft layered look this season with an array of draped clothes. Draping is a popular method used by designers and can be found on a range of clothes from blouses to jackets to pants. Adding some simple draped pieces to your outfit is the perfect way of adding a little extra detail to your look. Check out these draped clothes designed to soften your look this season.
---
1

Draped Blouse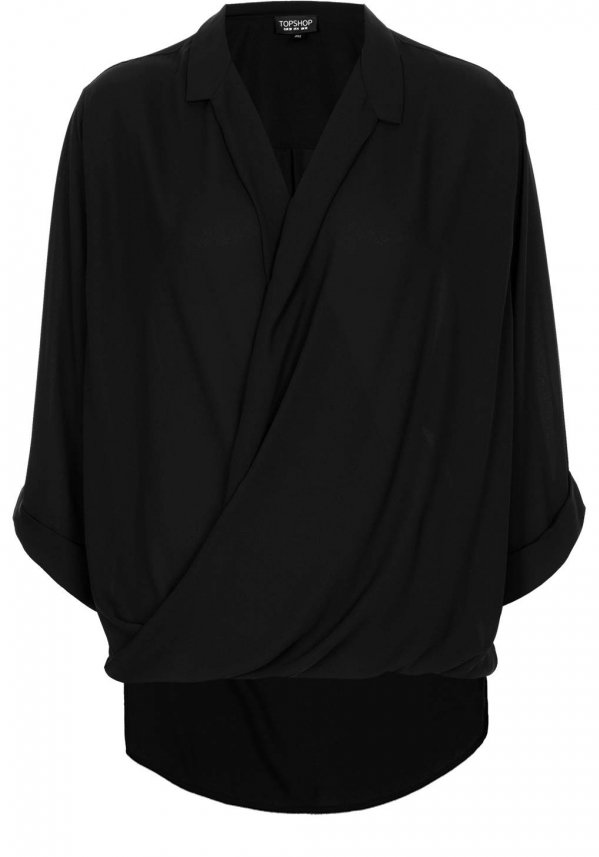 Ease into the draped clothes trend with a simple draped blouse. A black draped blouse is versatile and will see you through season after season. Wear one with jeans for a basic look, or dress it up with a printed skirt and heels. This Topshop blouse is made from chiffon and features a collar detail with three quarter-length sleeves. At $72 it's a bit pricey but you'll be sure to get plenty of wear out of it.
---
2

Draped Tunic Dress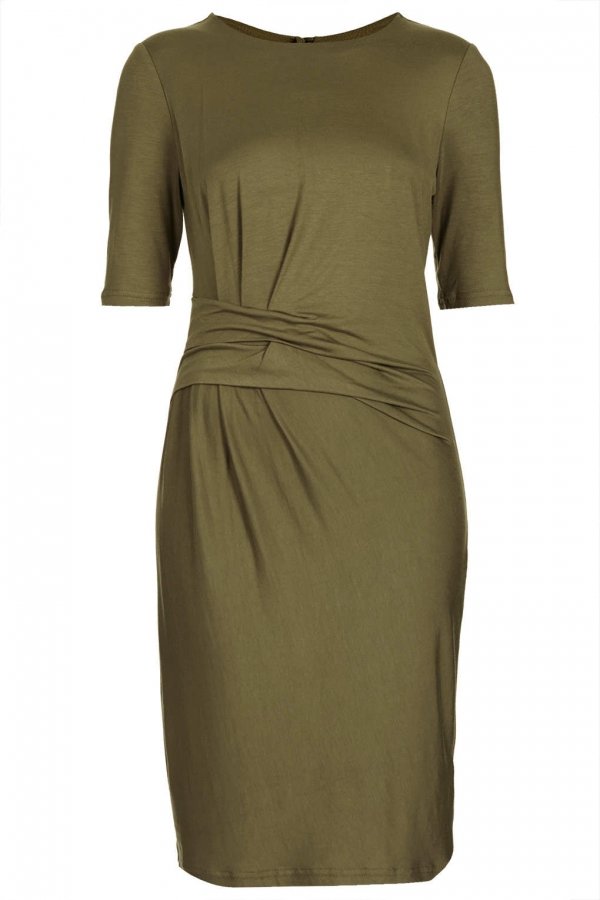 Draped dresses are another popular option when it comes to this trend. A sleek tunic dress with some draped detailing would look great teamed with tights, knee-high boots, and a wool coat for winter. This khaki dress from Topshop would do the trick and is available for $30 on sale. You can also find similar draped dresses from Mango and ASOS.
3

Draped Cardigan
A lightweight draped cardigan is great for working a laid-back, casual look. It's ideal for layering and would look great teamed with a plain t-shirt and skinny jeans. This draped cardigan by Helmut Lang features an open draped front and slightly ruched sleeves. It will set you back over $100 but you can check out Modcloth and Zara for similar, more affordable cardigans.
---
4

Draped Skirt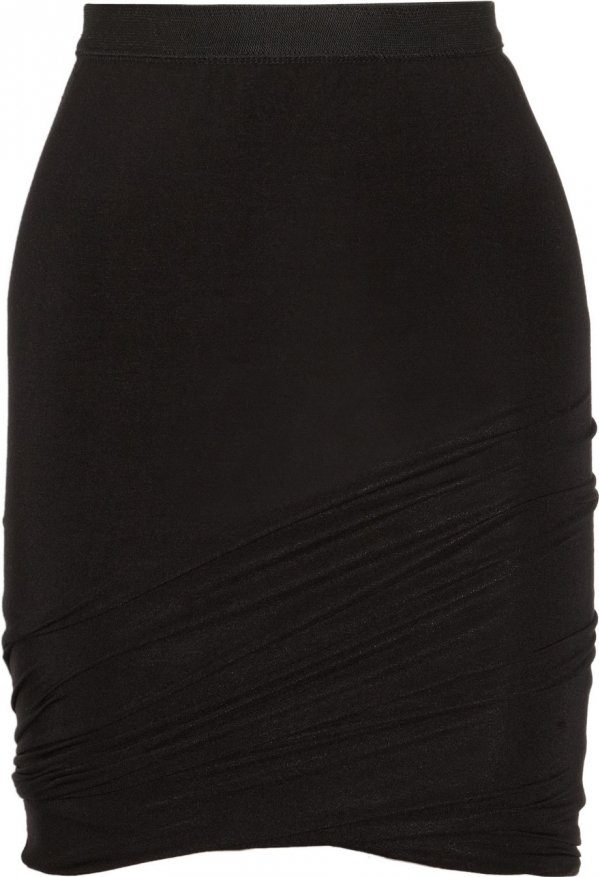 Shake things up in a black draped skirt. This mini skirt from T by Alexander Wang has a bodycon design and features draping towards the hem. Wear it with a tucked-in tank top and blazer for a smart daytime look. If you're after something a little less form-fitting, however, then look at skirts with looser draped details. This particular skirt is expensive at $140 but you can check out Mango, Free People, and Nasty Gal for more budget-friendly buys.
---
5

Draped Sweater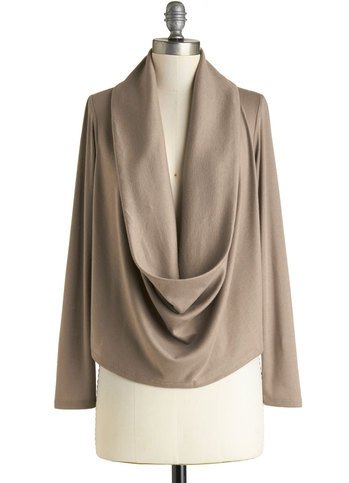 A draped sweater can really soften up your look this season. This cowl-necked sweater comes in a neutral colour and would work well worn with faded boyfriend jeans and ballet flats for a cool off-duty look. It's $33 from Modcloth, which is a steal when compared to similar, designer versions.
---
6

Draped Pants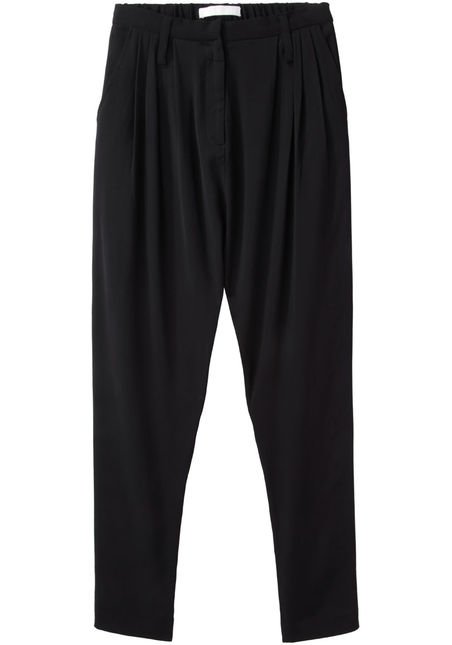 Draped pants are great for wearing in your down time. We're seeing a shift away from fitted, skinny pants and draped pants are a great alternative. Basic black pants with subtle draped details are perfect for wearing on a day to day basis and can easily be dressed up or down. These pants are by Apiece Apart but you can also check out ASOS and Modcloth for more budget-friendly buys.
---
7

Draped T-shirt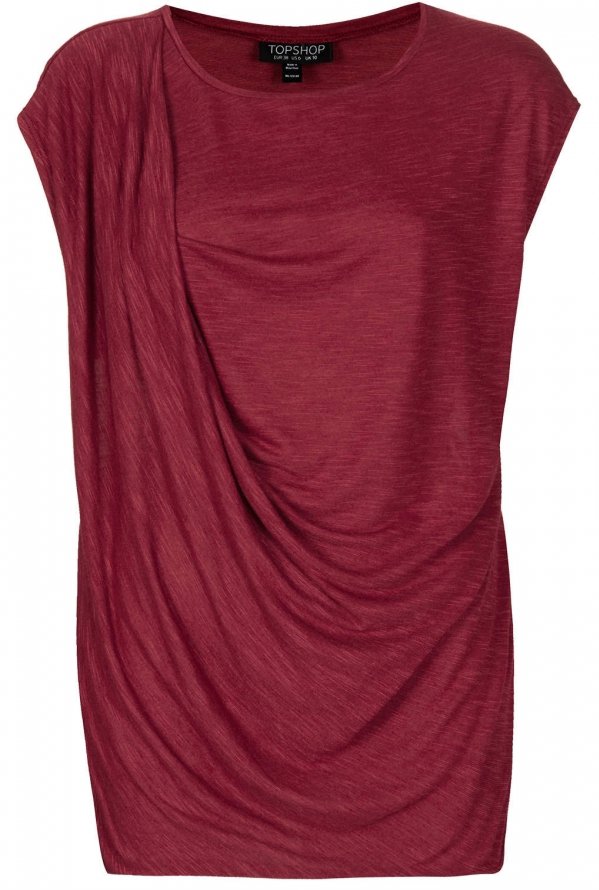 This t-shirt features Grecian-inspired draping on one side. However, this berry-coloured t-shirt would be well suited to a range of sartorial situations, not just a toga party. Work a street smart look and team it with a leather jacket, skinny jeans, sneakers, and a slouchy beanie. This Topshop shirt costs around $15 on sale, making it a savvy addition to any wardrobe.
Pull together a softly layered look this season with these draped pieces. Are you a fan of draped details? How would you style these draped pieces of clothing?
More
---
Popular
Recent