When you don't feel like spending hours on your ensemble, you'll need some easy to create looks. There's no reason to waste time with your appearance when you're in a rush. Looking great doesn't require a ton of work. You can look just as fabulous while donning these easy to create looks:
---
1

Adorable Oversized Sweater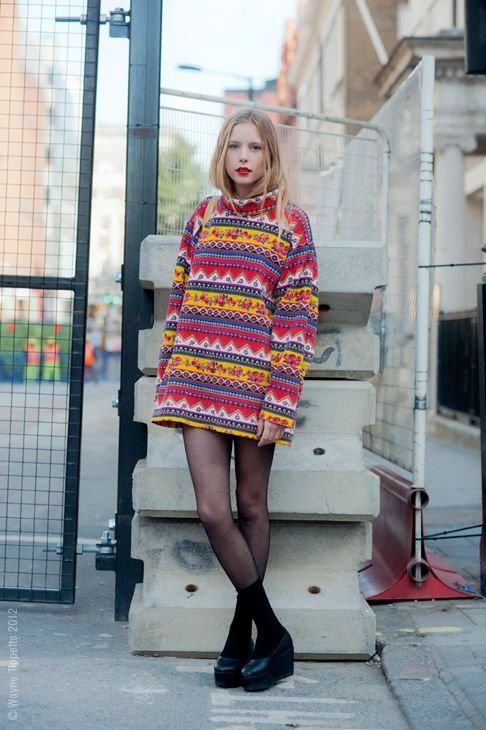 This will keep you warm and comfortable. You don't have to worry about your figure, because this sweater will cover up any flaws you think you have. You don't have to wear form-fitting, elaborate clothing in order to look great. Throwing on a sweater with some leggings is one of the easy to create looks that will keep you feeling warm and looking hot.
---
2

Basic Band Tee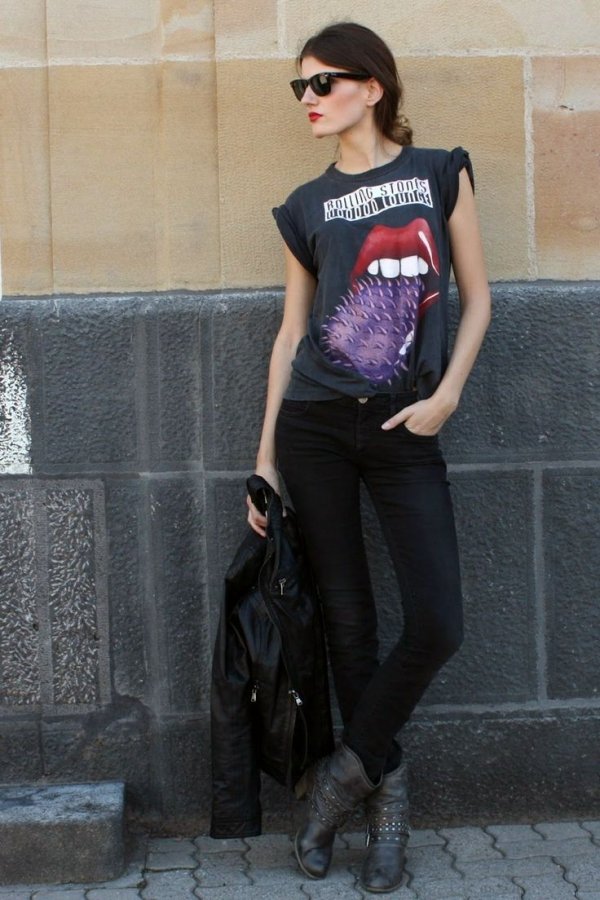 Give the rocker look a try and toss on one of your favorite band tees. Wear them with jeans and a comfy pair of boots. Or, if it's hot out, throw on some simple flip-flops. Even if your hair's a little messy, there's no need to worry. Everyone will be too busy admiring your great taste in music to notice.
---
3

Your Yoga Pants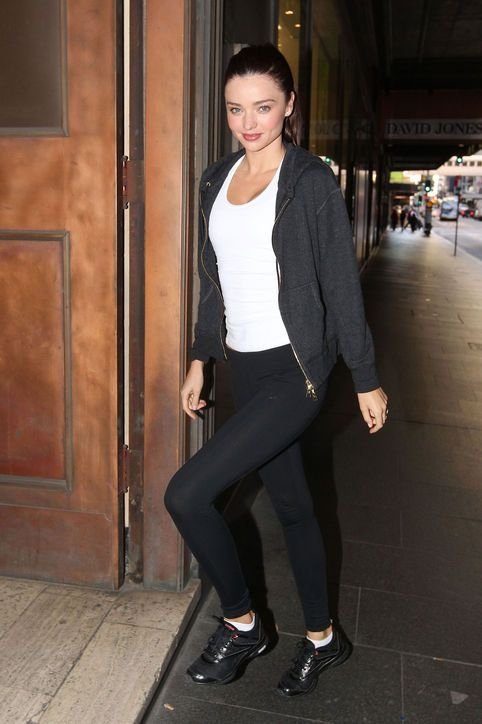 You don't have to be headed to the gym in order to wear these. If you don't feel like squeezing into your jeans, throw on a pair of yoga pants. They're comfy, and everyone is wearing them lately, so you won't look out of place. Just beware: they mold to your body, so don't be surprised if you find men staring. If you want to avoid being ogled, then you can pair your pants with a longer shirt.
---
4

A Handy Hat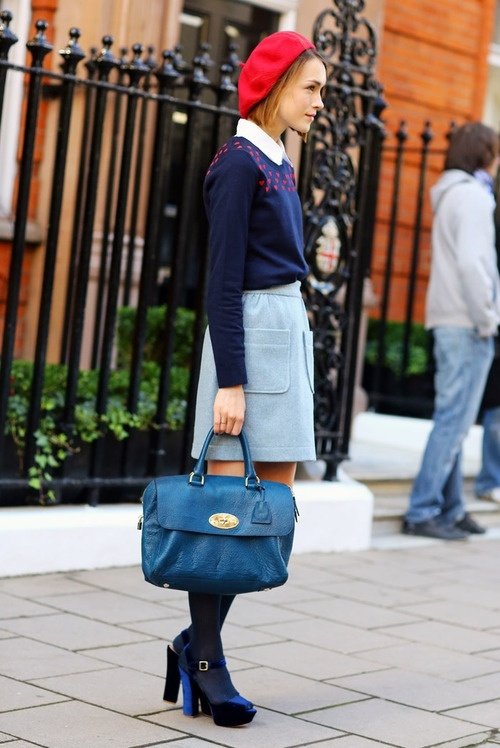 Hats are a fashion accessory, so no one will know that you're wearing one to avoid doing your hair. You don't have to stick to baseball caps. You can branch out and buy a beret or a cloche. The choices are endless, so there's something for everyone.
---
5

Dress in Dark Colors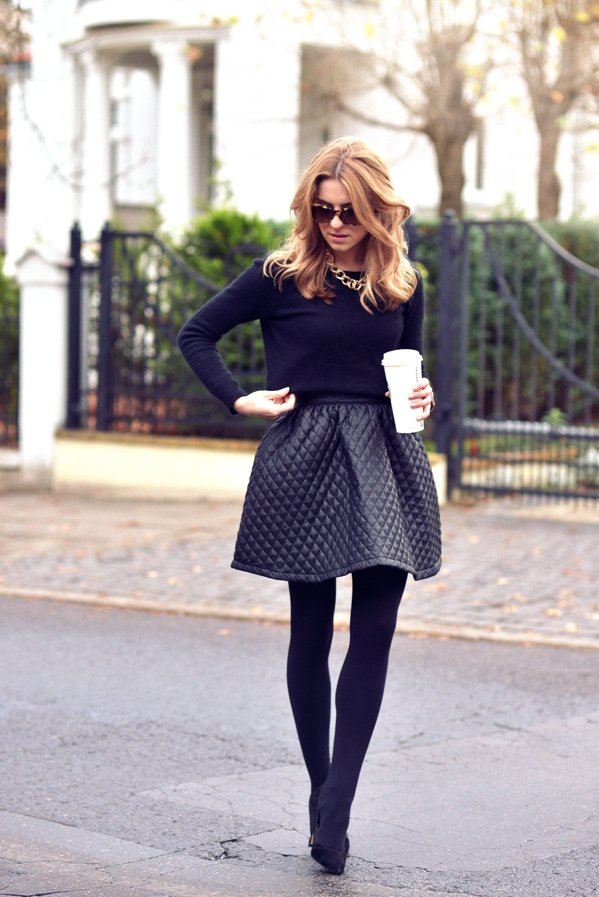 When in doubt, wear black. You don't have to worry about what to pair it with, because it will match anything. It's an easy solution, because everyone owns the color. It's impossible to survive without a little darkness in your closet.
---
6

Hide in a Jacket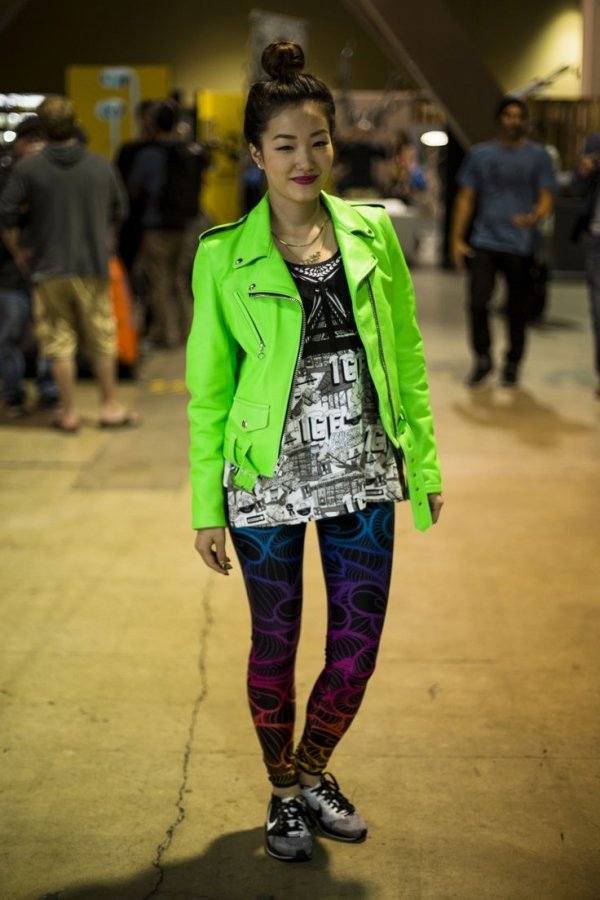 If you can't find any good outfits, throw on anything. It doesn't matter what you wear, because you can cover it up with a nice jacket. As long as it's not too hot out, you can go the entire day without removing your outer layer. The best thing about jackets? You can wear the same one all week long, and no one will care.
7

Don a Dress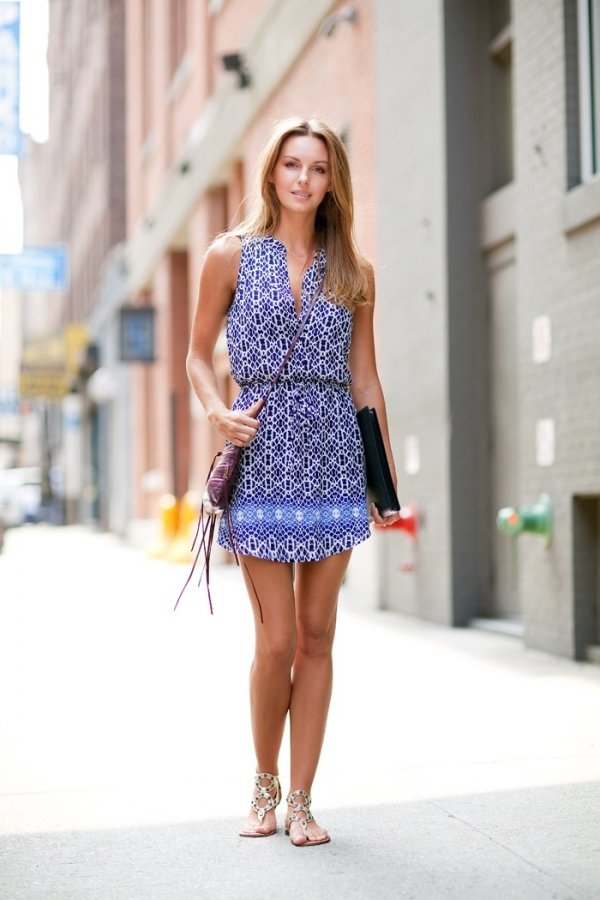 When you think about dresses, you imagine a girl looking her best. However, dresses are perfect for days when you don't feel like finding the perfect combination. You don't have to worry about matching your bottom to your top, because a dress is connected. It takes away any decision making. So if it's warm out, why not throw on a pretty dress? You're doing it out of laziness, but everyone will think you're trying your hardest.
When you're too tired to put a perfect outfit together, give one of these options a try. There's no sense in wasting your time trying on outfit after outfit when you can throw on something simple and get on with your day. What do you usually wear on your lazy days?
---
Comments
Popular
Related
Recent