If ever there were some fashion must-haves that you need to check out immediately, they would be Rebecca Minkoff pieces. Minkoff came on the fashion scene in 2001 when an "I Love New York" shirt she designed was featured on Jay Leno. After that, the rest was history. Minkoff has undoubtedly brought her A game to both clothes and accessories, especially her infamous "Morning After Bag". Take a look at this list of to-die-for Rebecca Minkoff pieces:
1

Mini M.a.C Shoulder Bag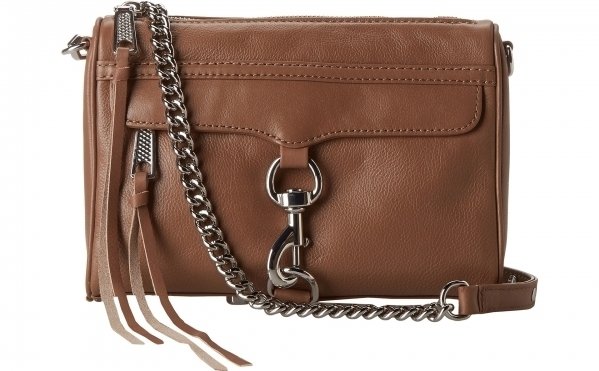 Another one of the most infamous Rebecca Minkoff pieces is the Morning After Clutch, or M.A.C. The name is a playful spin on the notion of a "morning after" (eh hem, ladies, you know what I'm talking about) and even comes with a business card with the name "Vincent" scrawled on it. Vincent is a fictional French character Minkoff has created to playfully create a story that your beautiful and practical bag is returning from a romantic night with a handsome hunk. Aside from the adorable concept behind this bag, it's incredible functional and stylishly simple. Even if it is considered "mini", it can still hold all of your essentials for a night out, or a morning after (wink wink).
2

Mara Surplice Silk Jumpsuit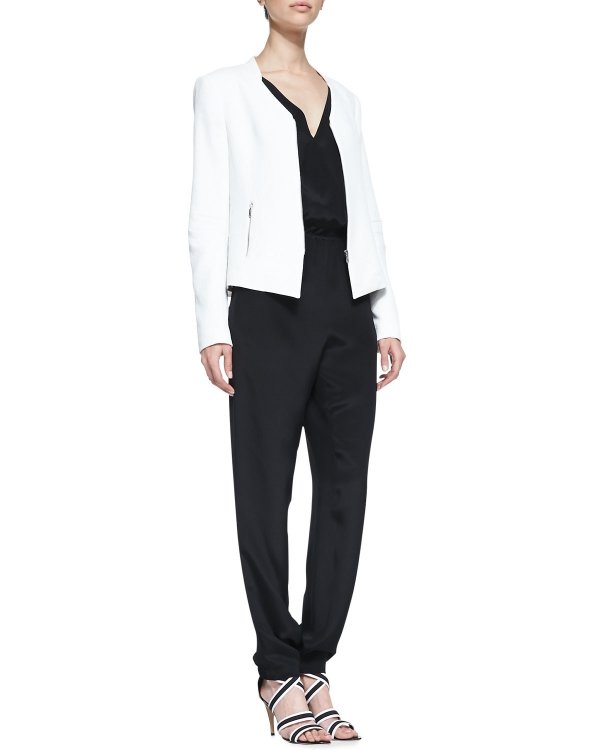 Jumpsuits are making an incredible comeback, and Rebecca Minkoff has created an awesomee silk piece that looks great on just about anyone. The wrap front is totally sexy yet not too risqué, and the pants are tapered to help accentuate your best assets (if ya know what I mean). The material is super comfortable too, so you can dance the night away with no fears of busting a move.
3

Raz Pump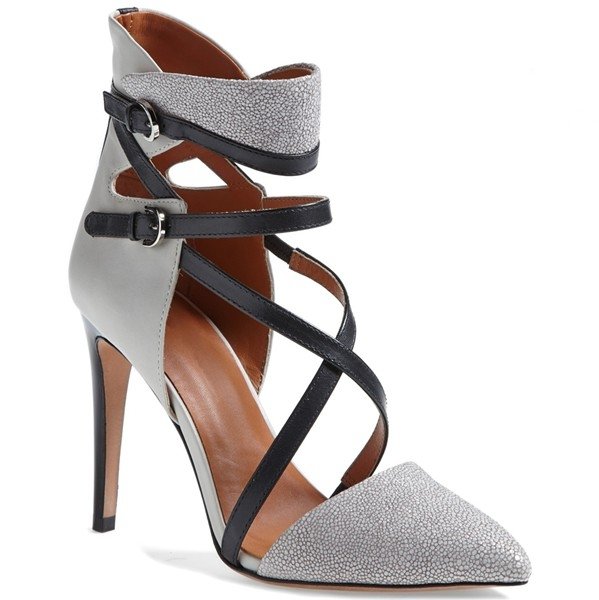 shop.nordstrom.com
Did you know Rebecca Minkoff designed shoes? Well, now you do, and by the way, they're fabulous. This pair is the perfect combination of classy and sexy, and even has "stingray stamped" accents. How is cool is that?
4

Perry-Mini Tote
shop.nordstrom.com
If you're looking for the perfect tote for work, this is it. The Perry-Mini is the perfect size without being too bulky, and even has an attachable shoulder strap for easier "toting" around.
5

Jewel Box Clip Clasp Bangle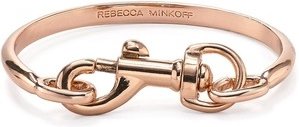 This bracelet can go with virtually every outfit. I also love that it's a nod to the clip clasp on her Mini MAC's. Dress this piece up or down, but either way, you'll still look totally fabulous.
6

5 Zip Mini Crossbody Bag
Another totally practical bag that works for just about any occasion is the coveted 5 Zip. You can even remove the strap and carry it just as a clutch. Put your phone, keys, money, and your favorite lip color in this bad boy and you're set for the night.
7

Moss Bootie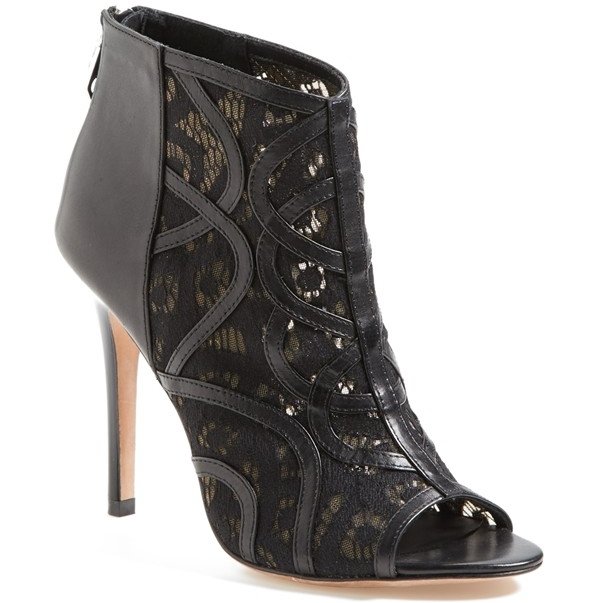 shop.nordstrom.com
Another pair of Minkoff shoes I'm totally fan-girling over are these gorgeous lace booties with a sexy zipper going down the back. It's like the perfect LBD for your feet.
Rebecca Minkoff keeps wowing year after year with her awesome collections and need-to-get-my-hands-on-those items. Her pieces are classic and edgy all at the same time and help take any outfit from drab to completely fab. If you haven't thought about investing in a Rebecca Minkoff piece yet, I would definitely start doing some shopping, or even take one of the pieces listed above for a spin! Do you have some favorite RM pieces? Please share!