If you're like me, then you're constantly shopping for new pieces from Forever 21. The store is inexpensive and has an incredibly massive inventory. Because there are so many different items everywhere you turn, it can get a bit overwhelming. Sometimes the quality of Forever's products match their cheap price tag, however, if you look (read: dig) hard enough, you can find some pieces that look way more expensive and chic than you'd expect to find. For your convenience, I've put a list together of 7 pieces from Forever 21 that you'll do a double take at!
Table of contents:
1

Marled Oversized Collar Coat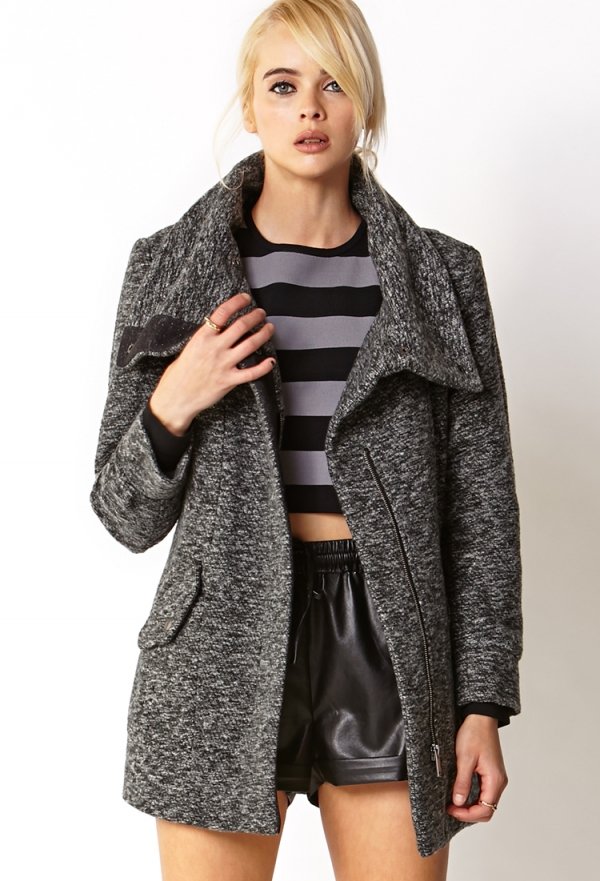 This high-quality jacket is a great example of one of the pieces from Forever 21 that exceeds expectations. It's heavyweight with a full liner to keep you extra warm and keep your coat lasting longer. This poly-wool blend has a snap-button collar if you want to change up the look of the coat or keep your neck extra warm in the chilly months.
2

Classic Double-Breasted Trench Coat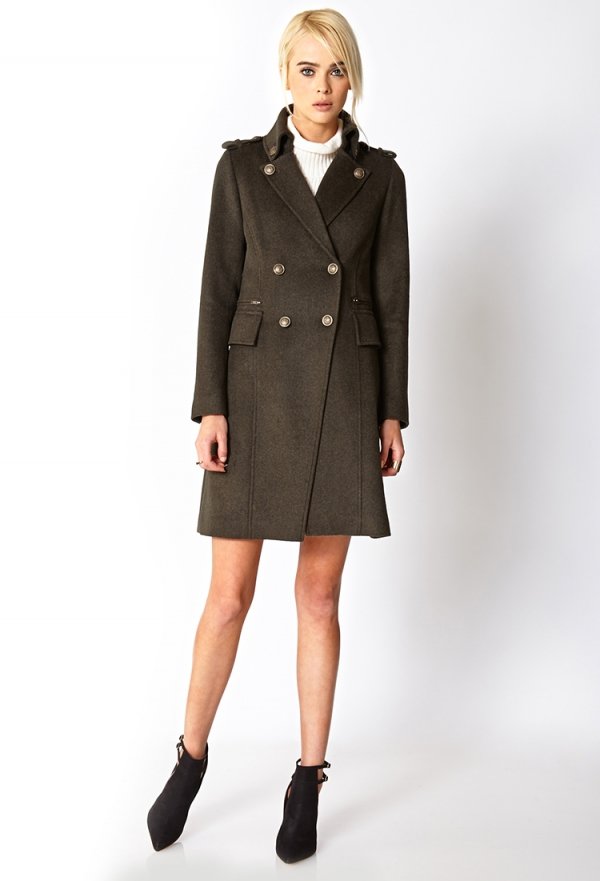 I'm loving everything about this wool-blend trench and wish I had seen it earlier before making my other coat purchases this year! This jacket has a very vintage English look to me and comes in the unexpected color, olive. The gold buttons and zippered side pockets add a touch of flair and go perfectly with the green frock.
3

Go-to Oxford Booties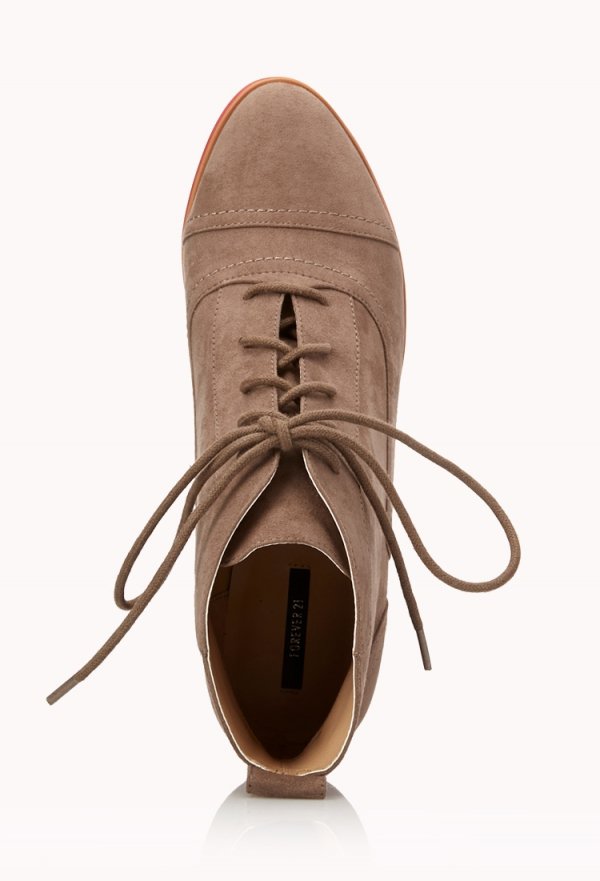 We've seen the oxford shoe as a super cute trend for a few seasons now, but if you've been holding out for a stylish pair that won't break the bank, this is the pair for you. Available in taupe, black, and dusty blue, these shoes are sure to impress and have people in disbelief that they're a Forever item. Not to mention they have bright red sole, so you can feel like you're sporting a pair of Loubs to boot.
4

Opulent Faux Pearl Necklace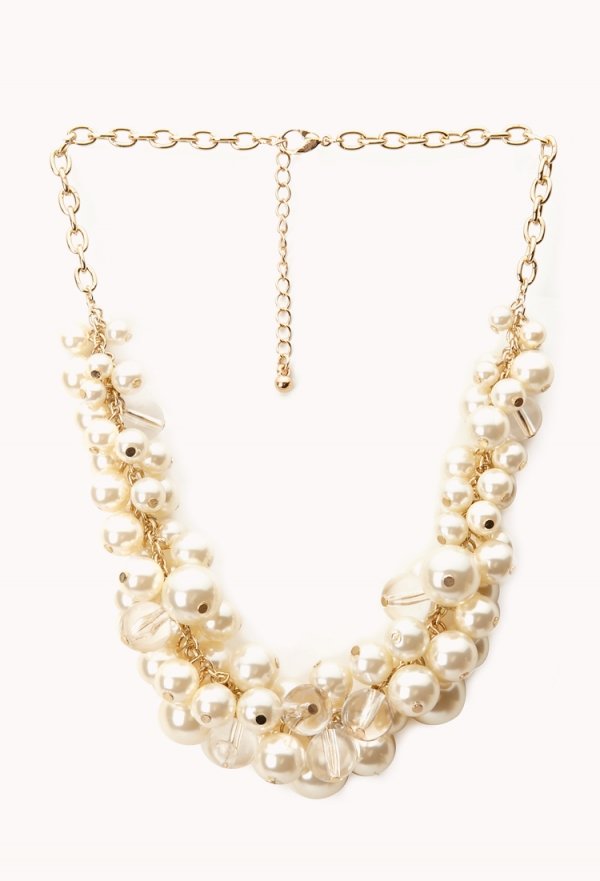 I bought a cluster pearl necklace from Forever 21 last year and have gotten tons of compliments on it. It was the last one available and I haven't seen another one during the many visits I pay the store every month (guilty as charged). This necklace comes very close, though, and looks like an expensive necklace even though it's only…wait for it…$8.80!
5

Boho Babe Woven Shorts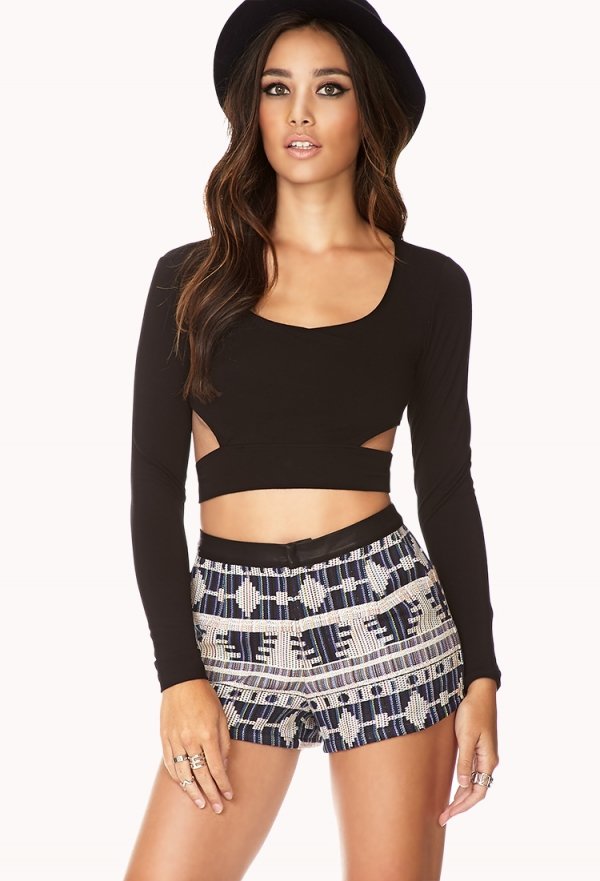 I actually own these shorts and absolutely love them. The Aztec print is totally in style and different to see on a pair of shorts. These can be dressed-up or down and the woven material is thick and durable.
6

Show off Sheath Dress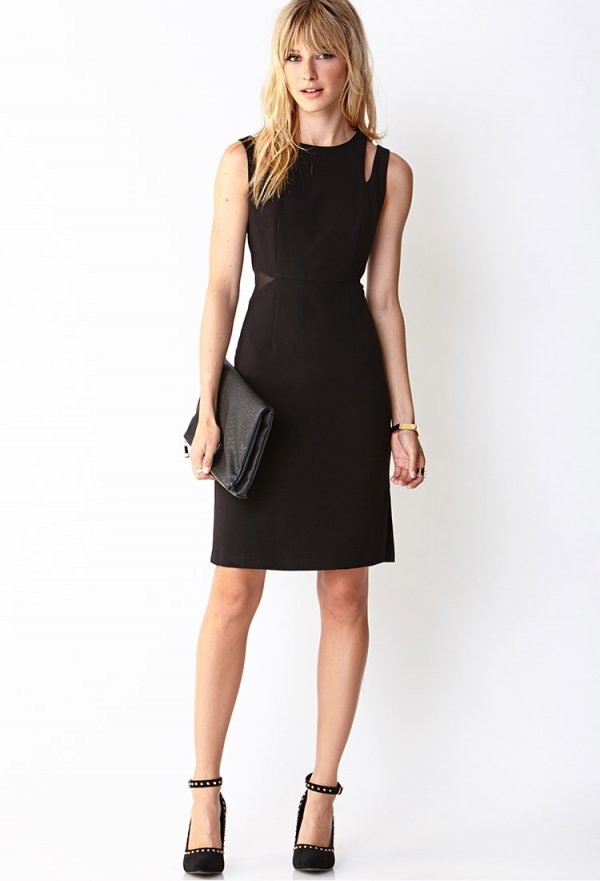 In a store laden with skin-tight bandage dresses and cotton shirts that are trying to be passed off as a dress, it's refreshing to see a more tasteful option such as this sheath dress. The cut-out detail on the strap changes up the ordinary silhouette of a sheath, as well as the mesh side panels. I wouldn't recommend this for the office, but can definitely see these as an option for girls night out with a blazer or leather jacket.
7

Striking Embellished Shorts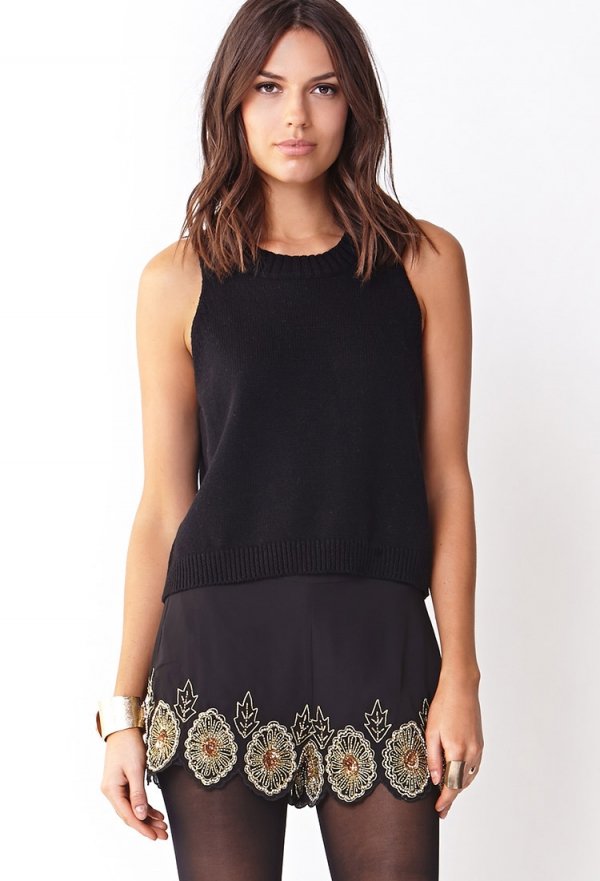 I'm a sucker for anything embellished or sequined, so when I saw something sparkly on a pair of shorts, I knew I had to investigate further. Turns out these shorts are just as cute and chic as they looked in the thumbnail image. The scalloped edge with gold beaded detail is absolutely adorable and perfect for a night out. I would wear them exactly as the model is—with a pair of black tights and some black ankle booties.
You don't have to sacrifice style if you're shopping on a budget. By focusing on fabrics, detail, and the cut and tailoring of a piece of clothing, you can find some items that look expensive, for much less. Forever 21 does a great job of throwing in some clothes that look like you spent your entire paycheck, even though you saved a ton of money. Do you have any tips for looking expensive on a budget?
Please rate this article