Faux Fur Accessories are luxurious, fashionable, but completely animal-friendly. This winter, with the temperatures freezing even if the snow is being a little shy (at least up on the East Coast), faux fur accessories make the perfect addition to any outfit. From scarves to gloves to earmuffs, you can keep yourself toasty warm and seriously stylish. For some ideas on the best and most fabulous faux fur accessories this winter, check out these choices!
---
1

Dalmation Faux Fur Stole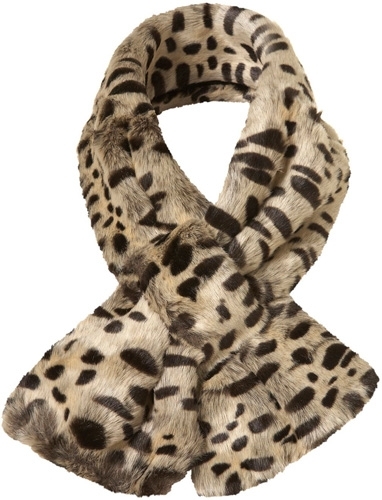 Price: $45.00 at us.topshop.com
This is one of my favorite faux fur accessories, because it's versatile. It will keep your neck and face warm when you need it, but it's also highly fashionable and wonderfully, richly vintage. At the same time, it's not so large that you'll be burning up on those sunny days when there's just a nip in the air.
---
2

La Fiorentina Hooded Infinity Scarf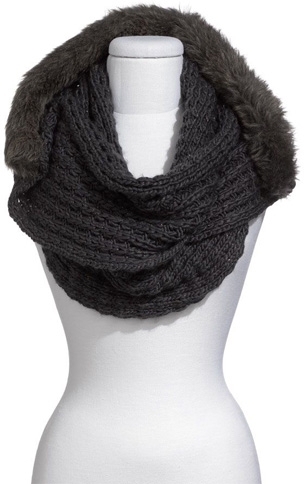 Price: $28.00 at shop.nordstrom.com
Not every faux fur piece has to be animal print, though. Go with something basic black like this scarf, because it can be worn with a casual outfit or with something more formal. You can also wear it with pretty much any color palette, so you'll get a lot of use out of it – always a good thing!
3

Collar of the Wild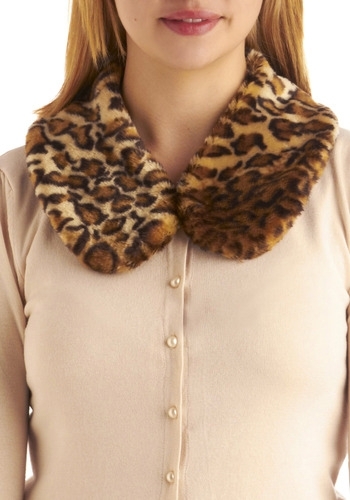 Price: $17.99 at modcloth.com
This is another one of my favorite faux fur accessories, because you can wear it with any outfit! Want a faux fur collar on your coat, your favorite sweater, or your best cardigan? No problem! You can turn any outfit into a vintage masterpiece, especially if you throw on some classic, long, black gloves.
---
4

Echo Design Jersey Faux Fur Cuff Gloves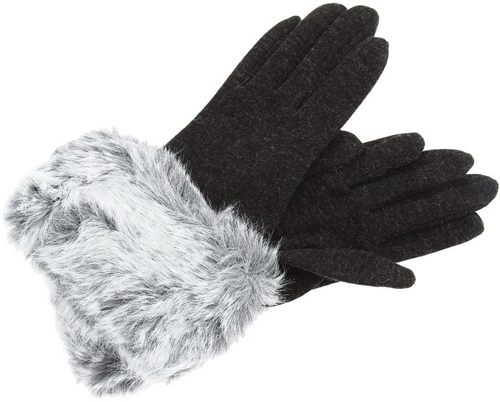 Price: $38.00 at zappos.com
Speaking of gloves, this pair is fabulous! A lot of faux fur gloves are actually mittens, but they make it incredibly hard to do anything. With their slim tapered fingers, these will keep your hands warm and allow you easy of movement – plus they're lush and gorgeous!
---
5

David & Young Faux Fur Earmuffs

Price: $14.00 at shop.nordstrom.com
Sometimes, all you need to keep warm is a good pair of earmuffs. They make great faux fur accessories – mainly because they're cute and practical. Don't leave your pretty ears out at the mercy of a cold, whistling wind. A pair of earmuffs in classic or bright, fun colors will complement your outfit and keep your lovely little lobes from turning pink in the cold.
---
6

Sno Faux Fur Headband

Price: $36.00 at us.topshop.com
If earmuffs aren't your thing, try a simple headband. This is highly stylish but it still keeps your head warm. Again, choose a classic color like black or white or get something vibrant like hot pink or acidic green. Either way, you'll stay warm but look cool.
---
7

Laundry by Shelli Segal Faux Fur Shawl Scarf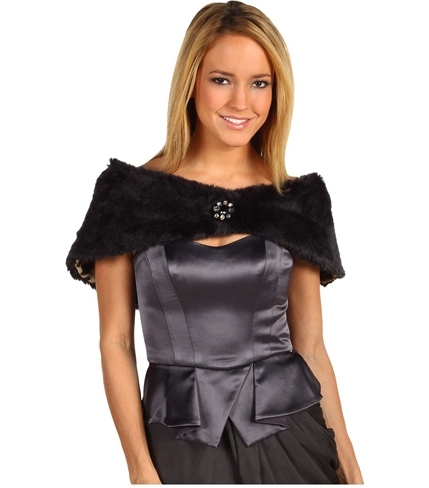 Price: $70.99 at zappos.com
Sometimes even faux fur accessories are pretty expensive, but many of them are worth it. This is one of them, because it will go with so many different outfits. It can add edge to leggings or skinny jeans and a cardigan, or glamor to a formal dress.
---
8

Faux Fur Trapper

Price: $45.00 at us.topshop.com
I love trapper hats, and this one looks so soft and comfortable! Flappers are actually popular right now, due to a slightly hipster appeal. They can replace hats and earmuffs in one fell swoop, and they're ideal for outfits composed of jeans, coats, and boots.

I love faux fur accessories, not just because I'm an animal nut but also because I'm always after a bargain. Faux fur accessories are much less expensive than their genuine fur counterparts, so you can afford to buy a lot more accessories than you could otherwise. Let me know what you think about faux fur accessories – and, for that matter, what are your favorite fashionable winter accessories to wear?

Top Image Source: weheartit.com
---
Popular
Related
Recent