Futuristic Clothing is a big trend this season. With the popularity of metallic and high-shine garments lately, this progression to futuristic looking clothing was only natural. Most of what's available at the moment revolves around fun futuristic clothing. You can work the look into your wardrobe with anything from fashion-forward shoes to statement-making metallic clothes.
1

Boutique Organza Tee Dress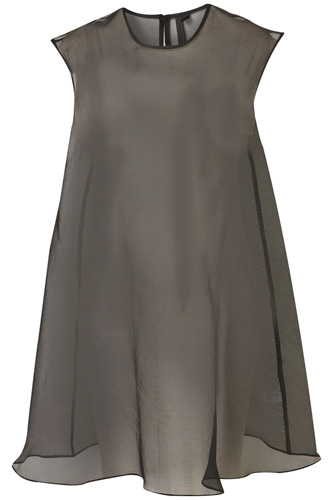 Price: $160.00 at us.topshop.com
Look out for futuristic clothing with directional and unusual silhouettes. This sheer dress has a statement-making A-line silhouette. Since the dress itself is quite sheer, you could wear a metallic slip underneath or a colourful skater dress.
2

Karl Metallic Leather Skirt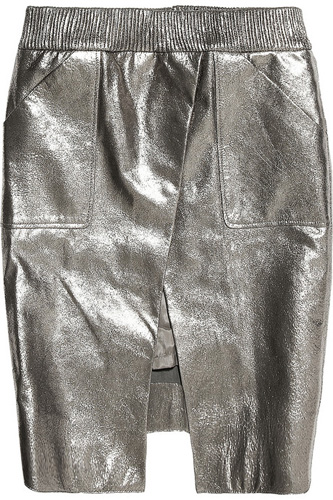 Price: $445.00 at net-a-porter.com
This metallic skirt is a bold choice of attire. It has a silver cracked-leather finish and features a striking split detail at the front. Team it with a simple white t-shirt and patent black shoes for a smart and stylish look.
3

Topshop Short Sleeve Sequin Tee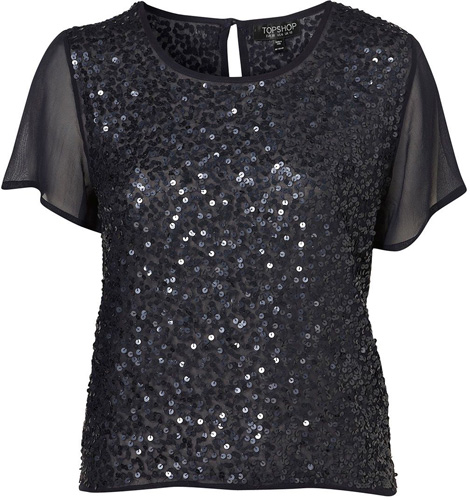 Price: $90.00 at us.topshop.com
Two of the main trends when it comes to futuristic looking clothing are sheer fabrics and metallics. This sequin tee combines both of these materials to create a stylish shirt that you can easily wear to dress up a basic outfit.
4

Topshop Metallic Pleat Skirt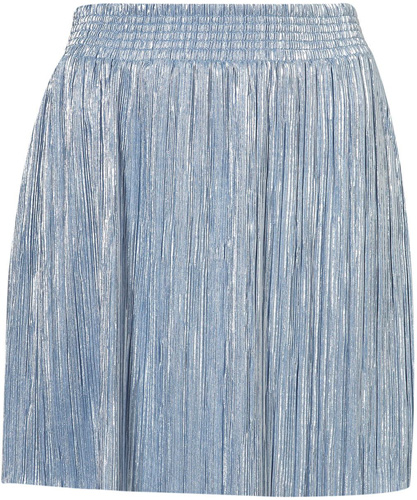 Price: $56.00 at us.topshop.com
If typical silver and gold metallics aren't your thing then try out colours such as this icy blue hue. This short skirt has a shirred waistband and all over pleating. It would look great teamed with pastels to create a playful futuristic looking outfit.
5

Ralph Lauren Collection Metallic Top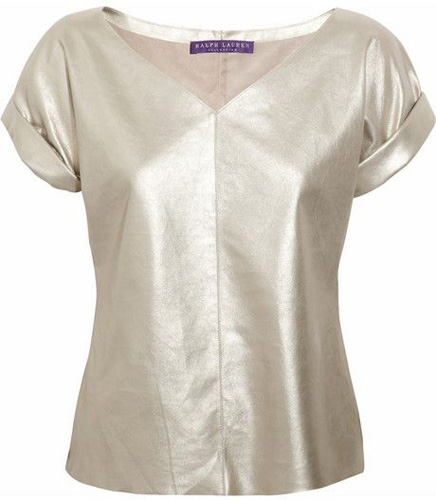 Price: $2600.00 at net-a-porter.com
Since many of use will never be able to own something like this top, let's just ignore the price for a minute! The cut and style of this top is a more demure take on typically fun futuristic clothing. As a result, it would probably work a lot better in casual situations than most of the clothes on this list.
6

Topshop Textured Foil Tee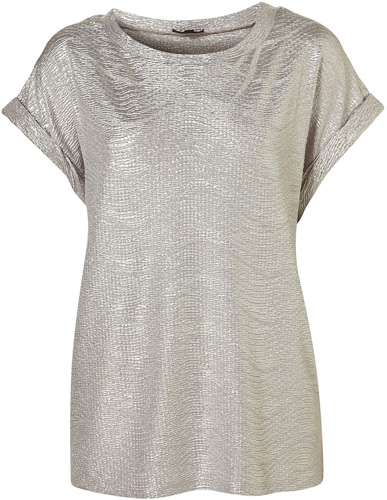 Price: $60.00 at us.topshop.com
If you like the look of the previous top, then take a look at this much more affordable alternative. It has a casual roll-sleeve tee design, but comes in a futuristic looking textured foil finish. This shirt would look great paired with black jeans and heels for a night out on the town.
7

Karl Metallic Leather Wedge Sandals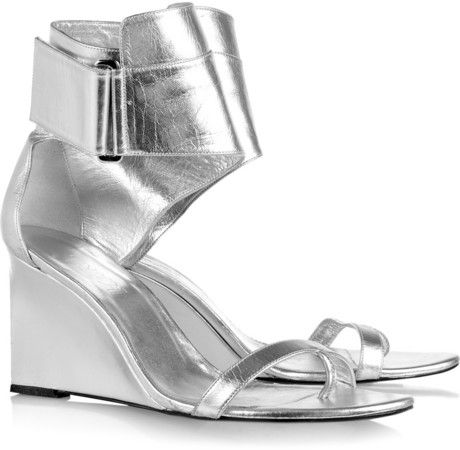 Price: $405.00 at net-a-porter.com
When it comes to futuristic clothing, don't forget the shoes. An easy way to wear this trend is with a pair of metallic shoes. These particular wedge sandals have a fashion-forward design, but you'll be able to find a range of affordable alternatives in high street and chain stores.
8

Topshop Silver Strappy Maxi Dress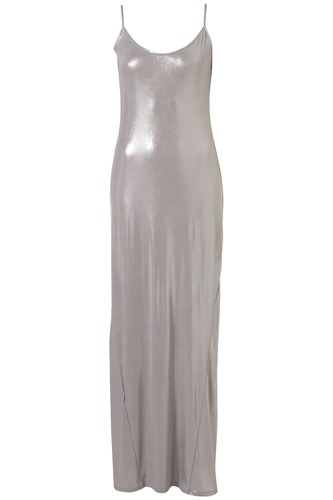 Price: $76.00 at us.topshop.com
Create a show stopping look with this silver maxi dress. This stunning dress has a slinky design and features a low cut back. Don't be afraid to mix things up by teaming it with colourful or tribal accessories.
9

Moto Metallic Gold Jeans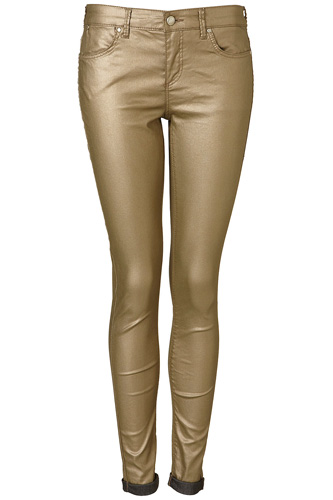 Price: $90.00 at us.topshop.com
Trade your normal blue jeans for a metallic pair to recreate this season's futuristic look. Futuristic looking clothing like metallic jeans are everywhere these days, and are fun alternative to your denim basics.
Take inspiration from the futuristic clothing trend and add a hint of metallic or fashion-forward silhouettes to your outfits. The look is quite bold, so be sure to stick to simple accessories when wearing futuristic looking clothing. Which of these fun futuristic clothing trends do you like best?
Top Image Source: weheartit.com