COMMENT
Floral clothes sure know how to stick around. They seem to be reinvented with each season's trends. While floral clothing tends to conjure up images of bohemian or ditsy grunge style, there's been a trend towards more preppy floral print clothes lately. The look is a focus on cleaner lines and silhouettes. Think clothing such as structured blazers and tailored trousers. Take some inspiration from the following preppy floral clothes.
1. Equipment Floral Print Shirt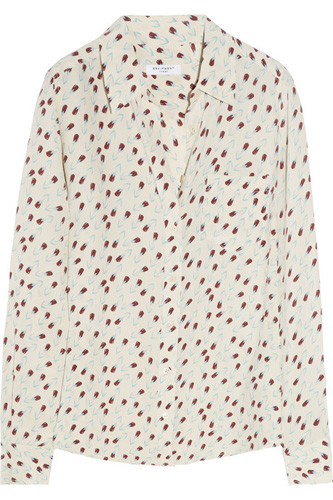 When dressing preppy, you can't go past a crisp collar. This cream silk shirt features a collared design and features a pale blue and red flower bud print. For a polished look, team it wit cropped trousers and patent ballet flats.
A.P.C. Belted Floral Shirtdress