New Fashion Trends can sometimes be a bit hit and miss. However, it's always worthwhile to keep an eye out for trends that can easily update your look. Each season there are always those trends that are instant hits, and are adopted by fashion conscious folk the world over. The following are just a few new fashion trends that you may want to try out this season.
---
1

Collar Necklaces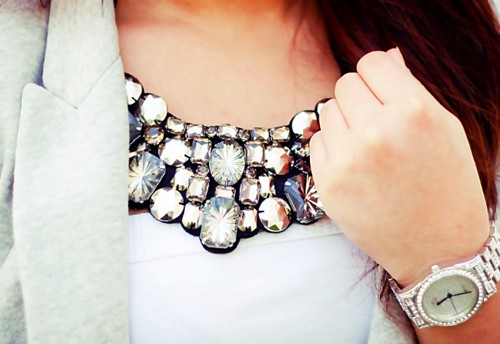 Collar necklaces are one of the easiest new fashion trends to pull off. You don't have to spend a fortune to work this trend – you can easily pick them up at chain stores or take inspiration from a range of online tutorials and create your own DIY version. This trend is quite versatile as you can choose a necklace that best suits your style. From minimalist metals to eye-popping tribal inspired designs, anything goes.
---
2

Coloured Corduroy

Fall and winter are the ideal seasons to experiment with textured fabric. Corduroy jeans and trousers are an on-trend choice for this season. Choose your corduroy in rich colours such as maroon, mustard, or midnight blue to make the most of fall dressing. Skinny style corduroy jeans are great for working a contemporary aesthetic, while flared styles are perfect for creating a retro look.
---
3

Glitter Shoes

Take a cue from the latest Miu Miu collections and don a pair of glittery shoes this season. While you may not be able to fork out for the real deal, there are a range of more affordable options available. If you're on a budget, head to places like Topshop and ASOS for your glitter fix. Wear glitter flats during the day for a bit of glamour, or don a pair of glitter heels for a statement-making evening look.
---
4

Neon Clutch Bags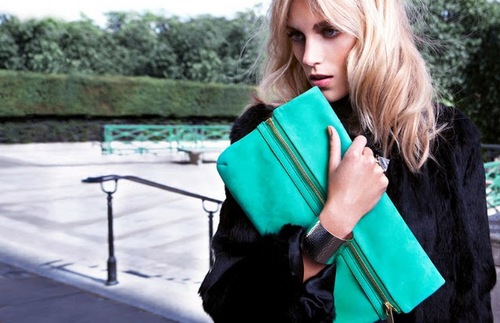 Add some eye-popping colour to your outfit with a neon clutch. While candy colour-blocked outfits are a popular way to wear the trend, this fall try wearing your neon with more neutral hues. Think neon orange with shades of grey or lime green with browns.
---
5

The Arm Party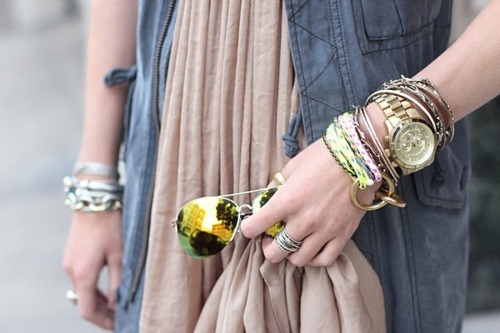 Coined by the ever so tongue-in-cheek Man Repeller, the 'arm party' involves wearing stacks of bracelets on your wrists. The look is all about excess. For something a bit more eclectic, mismatch your bracelet styles to include anything and everything from neon to tribal-inspired pieces. The best part about this trend is that it is easily customisable.
---
6

Split Maxi Skirts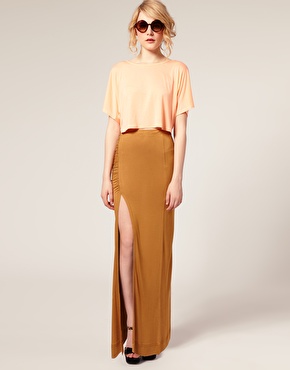 Maxi skirts are still as popular as ever. While pleated and flowing skirts have been popular in the past, one of the new fashion trends involves column-like skirts with thigh-high splits. To keep the look more casual and less 'evening gown' choose skirts in jersey and knit fabrics.
---
7

Chelsea Boots

Chelsea or workman style boots are a great style of footwear to try out. The look is all about downtown cool. There are a range of styles available from flat boots to wedge heels. Team your boots with split maxi skirts and oversized knits for a grunge-inspired look.
---
8

Floppy Fedoras

The floppy fedora is a great way to accessorise your new season look. Many new fashion trends take inspiration from past fashions, and the floppy fedora is a cool way to work a seventies silhouette. This season, look out for fedoras in bright jewel colours.
---
9

Bell Bottom Trousers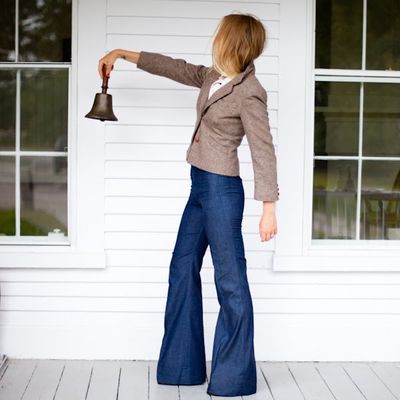 While bell bottom trousers are a nod to retro dressing, they've been given a new lease of life on the catwalks. Many designer collections have taken inspiration from this retro silhouette. Give this trend a contemporary twist and team your bell bottomed trousers with a leather shirt and patent accessories.
When looking for new fashion trends to try, make sure that it's something that you can easily incorporate into your look. Give new fashion trends a test run before investing more money into the look. What new fashion trends are on your radar this season?
Top Image Source: weheartit.com
More
Comments
Popular
Recent