I will be writing about fabulous sun protection hats today ladies as I don't think we would be able to make it through the summer without them. Does it have something to do with style or with the fact that the sun is becoming more and more dangerous each year? Well… both! Sun burns, fever, ruined hair and premature aging are not something I'd like to deal with so wearing a hat is a must-do. That, of course, doesn't mean just ANY hat and, since I'm sure you'd agree, I decided to find 7 fabulous sun protection hats and show then to you:
---
1

August Hat Floppy Straw Hat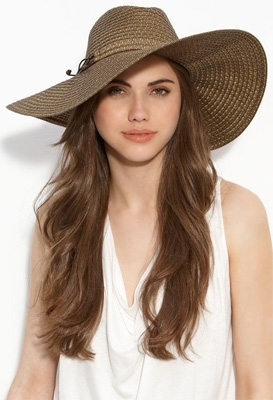 Price: $40.00 at shop.nordstrom.com
If Indiana Jones was a fashion conscious lady, I bet he or, in that case, she would opt for a fab wide brim hat like this! Don't you agree? One thing is for sure – this is one of those fabulous sun protection hats I wouldn't say no to!
---
2

August Hat Flower Ribbon Hat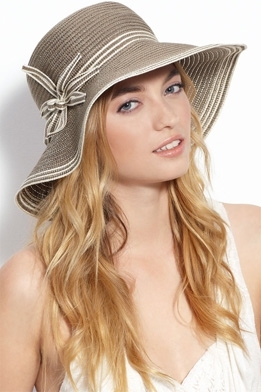 Price: $42.00 at shop.nordstrom.com
Available in black, gray and taupe, this cute, flower decorated hat is both a must-have summer accessory and a great way to keep your pretty face in the shade! It's girly, it's stylish and it's incredibly easy to match- what more could a girl as for? Bright colors might be a huge summer trend but let's not forget the same goes for naturals, which pretty much means that you can be trendy even without experimenting.
3

Juicy Couture Stripe Straw Hat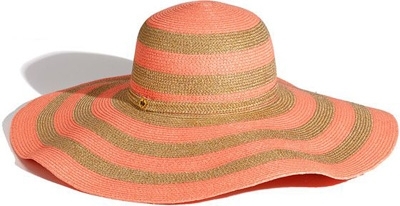 Price: $78.00 at shop.nordstrom.com
But, speaking about colorful and fabulous sun protection hats – this next one is all that and more! Beach Blossom is perfect for those who like to play it safe while the fab turquoise Bright Beetle promises to take you on a tropical journey even if you won't really be travelling anywhere.
---
4

Nordstrom Large Side Bow Hat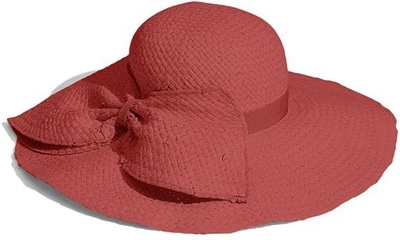 Price: $48.00 at shop.nordstrom.com
Brick red or white, this huuuge retro hat will definitely create a massive shade for you to enjoy in and make you feel like a true lady. I'd take a white one because I don't really have anything to wear this red one with although I must say that the coloris totally cool.
---
5

Juicy Couture Malibu Twill Hat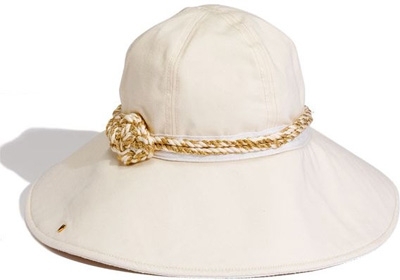 Price: $58.00 at shop.nordstrom.com
Goooo Juicy! Juicy brand is apparently not familiar with the term "crappy" as I have never seen a Juicy thing that would fit that description. The same goes for this hat, of course, but since saying that it's not half bad would be a huge understatement, let me just go one step further and say that I LOVE it! Adorably casual, cute and girly – this is already a tough choice, imagine how much worse it would be if there were more than three colors to choose from!
---
6

Cara Accessories Ribbon Stripe Floppy Hat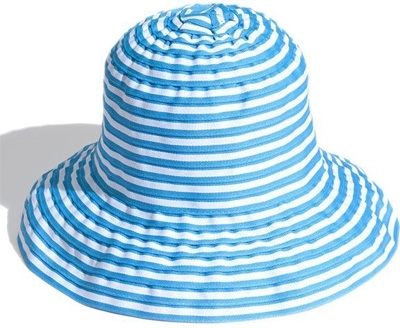 Price: $17.90 at shop.nordstrom.com
Brown, blue, pink or black – this lightweight, sporty and fun floppy hat will be a lifesaver this summer. And do you want to hear the best part? Well listen to this- you don't have to worry about getting it dirty because it's machine washable! My sister has a very similar one and I must say that although these hats usually don't seem like much, they are the most useful thing in the world.
---
7

Nordstrom Ribbon Floppy Hat
Price: $31.90 at shop.nordstrom.com
And the last but definitely not the least – check out this lovely cotton and polyester hat! If you're in the market for fabulous sun protection hats, you simply must take a look at it and give me your opinion on the colors available. I call the green one!
Did you like these fabulous sun protection hats, ladies? I'd really like to know which one is your favorite so do tell, don't be shy!
---
Popular
Related
Recent