There are so many lovely ways to wear aquamarine. I mean, that blue/green color is seriously pretty! Aquamarine is also the official birthstone of the month. But whether you are born in the month of March or not, you can totally sport this color! If you like this color then I have seven suggestions for adding a little aquamarine to your closet, and seven ways to wear aquamarine to consider.
---
1

Shoes, of Course!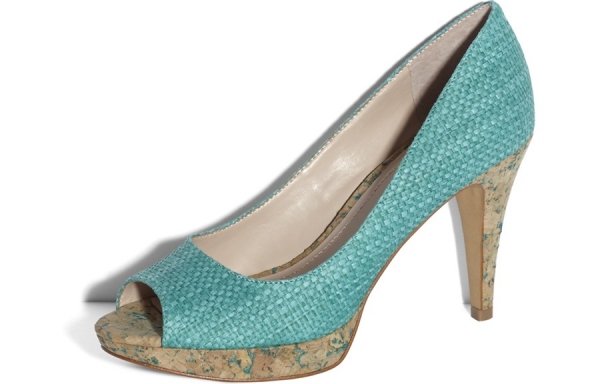 Ok, it might be a little early for an open-toe shoe but a girl can prepare, can't she?! This cute pair of Ashlynn Pumps from Shoebox New York have a comfy cork bottomed platform heel. The outer shell is a lovely woven fabric in that vibrant aquamarine color we love. Slip on these beauties with a great pair of jeans, flowing shirt, and gold bangles for a fantastic look! A great aquamarine colored shoe is one of many fantastic ways to wear aquamarine that we love!
---
2

Swim in Jewels...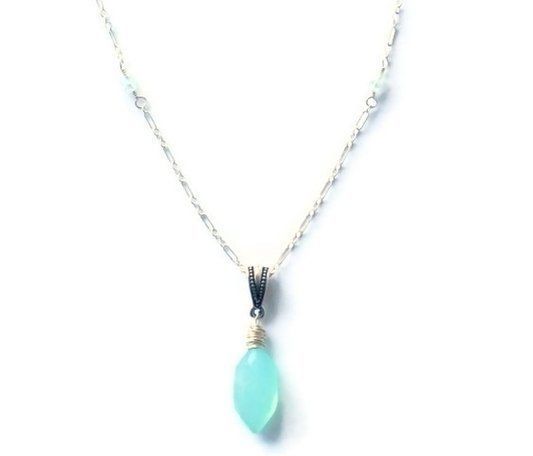 Hey, the name of this color was asking for a line like that. Ha! Nevertheless, we cannot avoid the dreamy state these lovely colored jewels elicit. Adorn yourself in aquamarine gems to brighten up any outfit! This gorgeous, rough cut aquamarine stone on silver necklace from Rita Sunderland at custommade.com will do the trick!
---
3

Nail the Color

Flash a little aquamarine while you click away on your keyboard or drink your favorite beverage. This nail color will brighten your day and draw attention to your hands. L'Oreal Paris has a fantastic shade of aquamarine called "Now You Sea Me." You have to check it out!
---
4

Neck and Neck

In some places March weather is still a bit cool. If you live in or will travel to such a location, throw on a neck wrap...err...scarf, and warm up a little! ModCloth has an aquamarine scarf called "This Up Circle Scarf." The fabric is a wonderfully soft combination of cotton and silk. Wear it with jeans and a tee to add a little luxe to your outfit.
---
5

Skate a Dress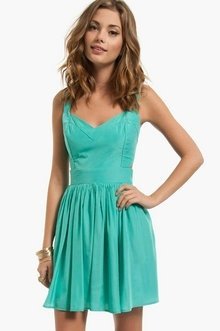 Ok, I know summer is not here yet but this cute little number is too bright to pass up! The Love Train Dress in Aquamarine by Keepsake is quite, well...lovely. The color reminds us that wintry nights will soon be far behind and warm days are just ahead. Slip on this daring dress with a cute pair of heels and lovely accessories.
---
6

Work It out

Add a bit of color to your workout clothes with a great tank like this Basic Training V Neck from Impact Fitness. The fabric is light and breathable enough for nearly any workout. The tank also has wide straps for a comfy fit. Also, at roughly twenty four inches long it is a great length!
7

Lovely Lingerie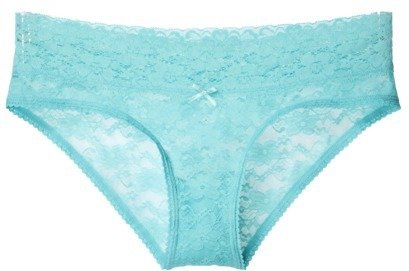 Another option for aquamarine is to brighten up your wardrobe in an intimate way. These Xhiliration All Over Lace Hipster panties from Target are just the things to help you do just that. Low rise panties are great because they usually hide below the waistband. Add a pretty color and cut and you have an adorable pair of timeless, feminine panties that you will love. The comfy and modern cut adds a twist to this chic and timeless feminine panty.
What is your color of the month? Are you a fan of aquamarine? Please share with us in the comments.
---
Comments
Popular
Related
Recent