Designers have been embracing the menswear trend for women's fashion this season. Boxy silhouettes and menswear-style clothes were trending among many designer collections. Making the menswear trend work in your everyday wardrobe doesn't have to be about head-to-toe androgynous outfits. It's more about getting that 'borrowed from the boys' look. Take a look at the following ways to make the menswear trend work in your everyday wardrobe.
1

Boyish Blazers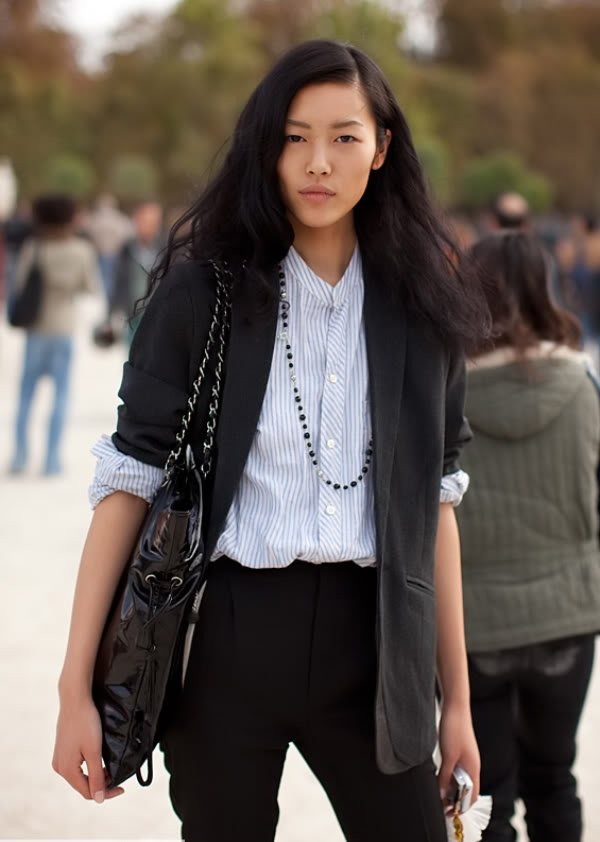 Blazers are pretty much unisex these days, but adding a boyish style to your outfit can be one way to work the menswear trend. A longer, slightly oversized blazer can add a tomboy touch to a flirty dress. When choosing a blazer it's important to get the right fit, especially through the shoulders, as anything too loose can overwhelm your frame. Complete your outfit with a pair of lace-up shoes and satchel for a casual menswear-inspired look.
2

Boyfriend Jeans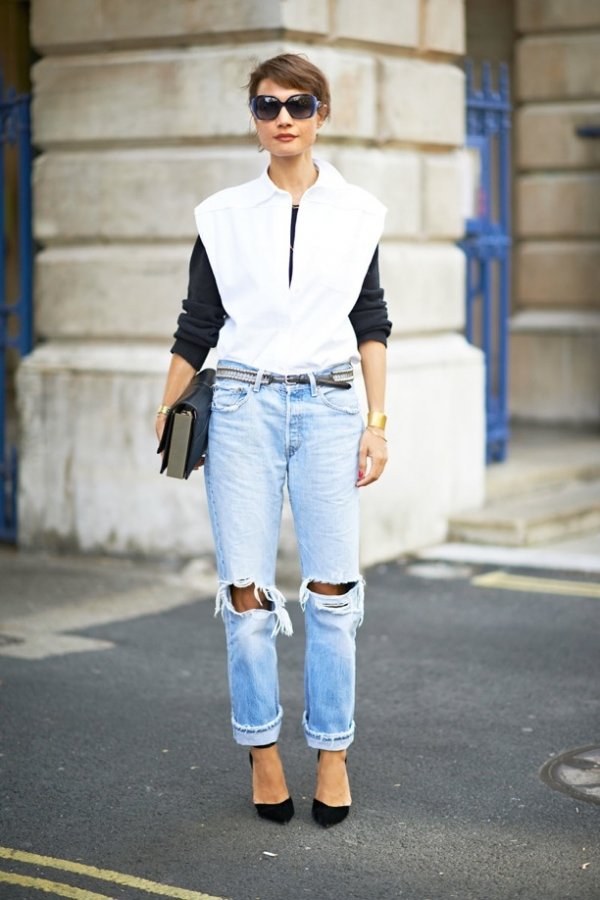 Despite their name, the best 'boyfriend' jeans are the ones designed specifically for females, not those borrowed from your boyfriend. This is because women's jeans are designed with female bodies in mind. When buying boyfriend jeans go for those with a slouchy effect but that still fit you well. Then, just wear them in place of your usual skinny jeans for a relaxed take on the menswear trend.
3

Varsity Jackets
The sport luxe trend has been enjoying a lot of popularity recently and varsity jackets are one of the more menswear-inspired pieces that you could incorporate into your wardrobes. They definitely have that 'borrowed from the boys' look about them. Team a varsity jacket with a collared shirt, flirty skater skirt, and trainers for a preppy daytime look.
4

Shoe Choices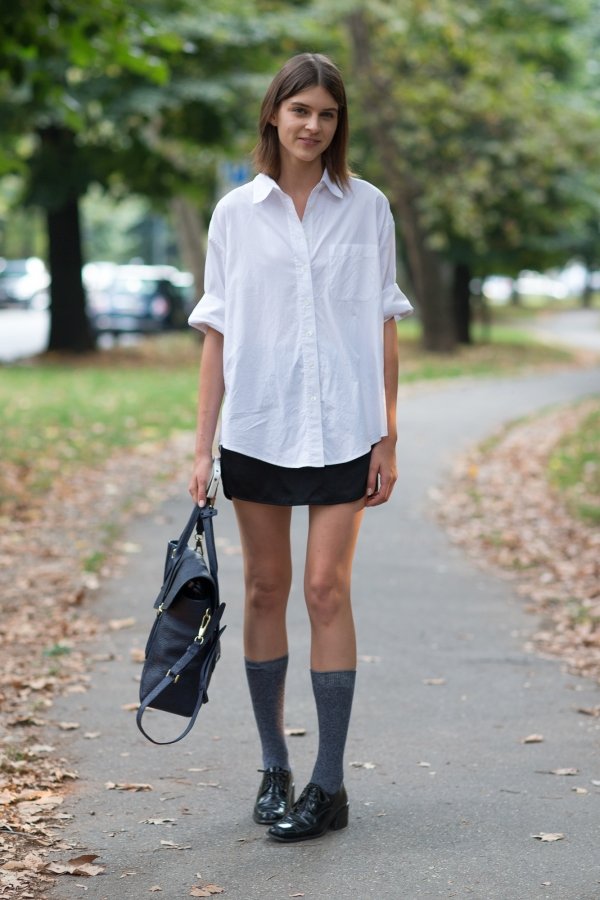 Consider your footwear when trying to make the menswear trend work in your wardrobe. Certain styles like brogues and Chelsea boots are great for teaming with dresses and skirts. They'll instantly add a more masculine touch to your outfits. However, if you're wearing boyish trousers or jeans, pop on a pair of heels to dress up your look instead.
5

Luxe Tuxes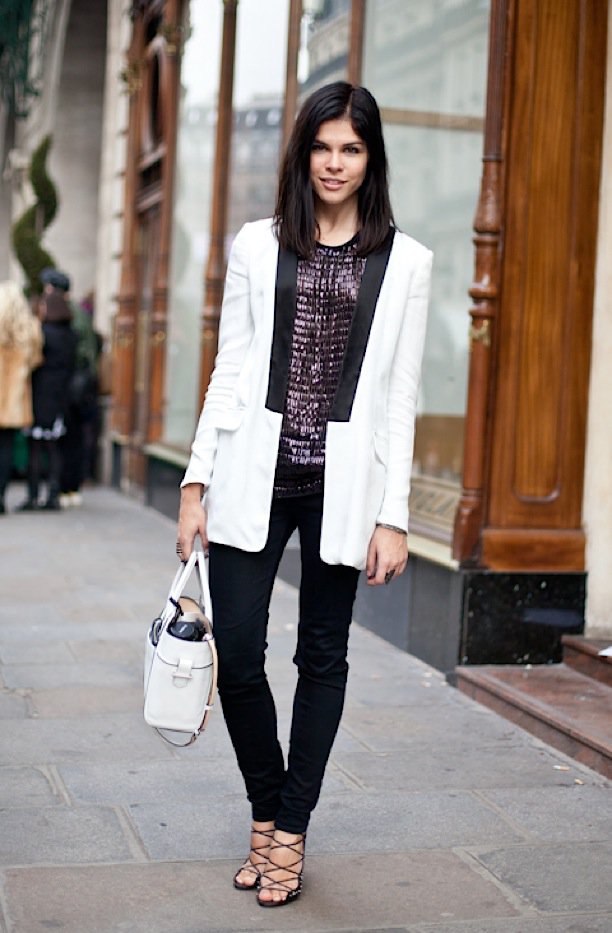 Next time you have a party to attend, think about rocking a luxe tuxedo. Tuxedos are a chic alternative eveningwear choice and are perfect for working the menswear trend. Choose a slim fitting style and team them with killer heels, statement jewellery, and a compact clutch. Instead of wearing a collared shirt underneath your tuxedo jacket, wear a slinky camisole, sheer top, or lacy bra.
6

Hats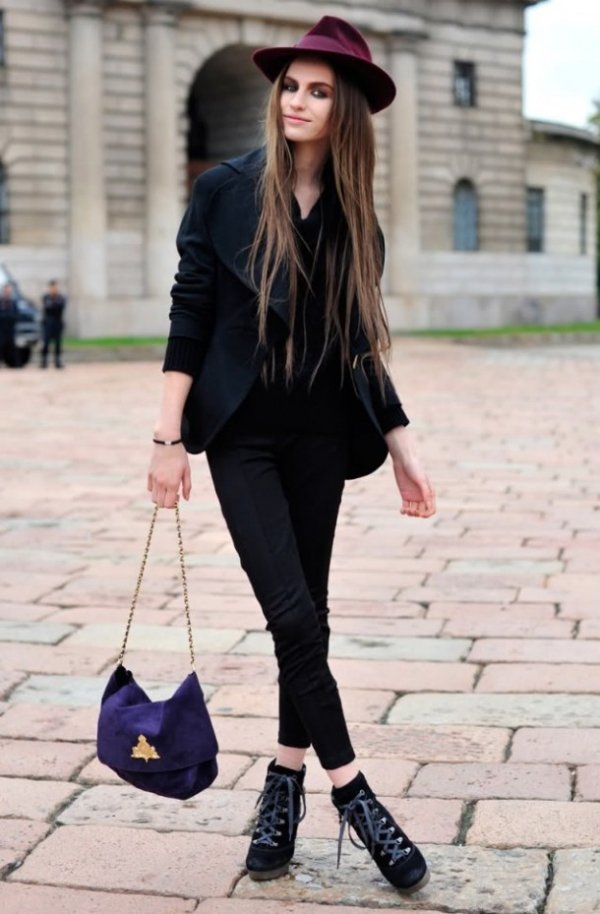 Top off your outfits with a stylish menswear-inspired hat. Classic styles like fedoras and driving caps are great options. For a more urban look with street cred, you can't beat a snapback cap. Experiment with different hat styles to play up your everyday outfits.
7

Chunky Watches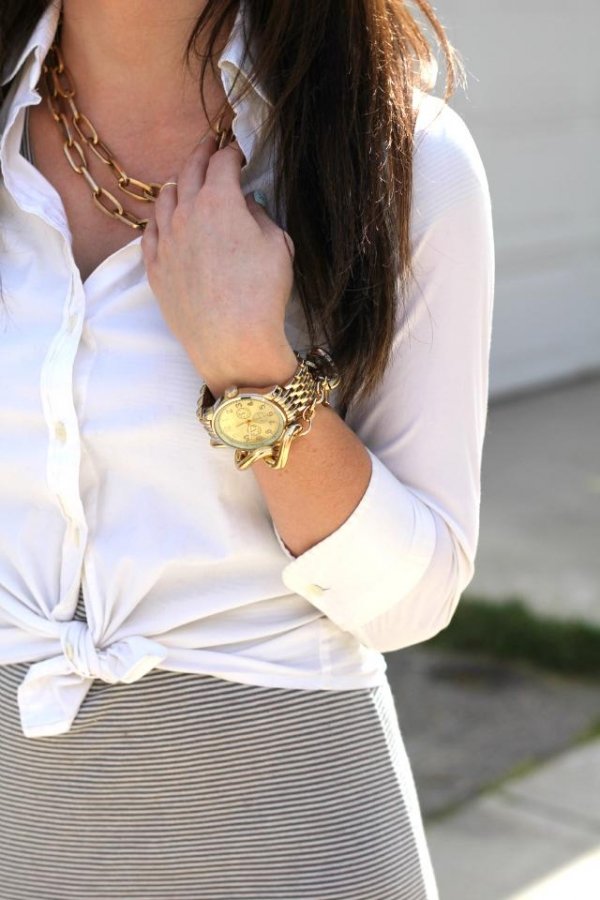 When it comes to working the menswear trend, ditch the delicate jewellery. Opt for things like chunky watches instead. A chunky gold link watch is a typically masculine look but can also work in a more feminine setting. Add one to your everyday look and wear it with everything from dresses and blazers to jeans and a t-shirt.
Incorporating menswear-inspired touches into your outfits is all about embracing masculine silhouettes that will complement your existing wardrobe. These are just some ways to make the menswear trend work for you. What are your top tips for working the menswear trend?