When looking at ways to layer your clothes right now, it's all about creating interesting silhouettes and contrasting textures. Creative layering is all about making those extra details count. Learning to layer your clothes also has the added bonus of giving your wardrobe a new lease on life. The same clothes layered in a different way can completely transform an outfit. Make the most of your wardrobe and take a look at these ways to layer your clothes today.
---
1

Wear a Turtleneck under a Dress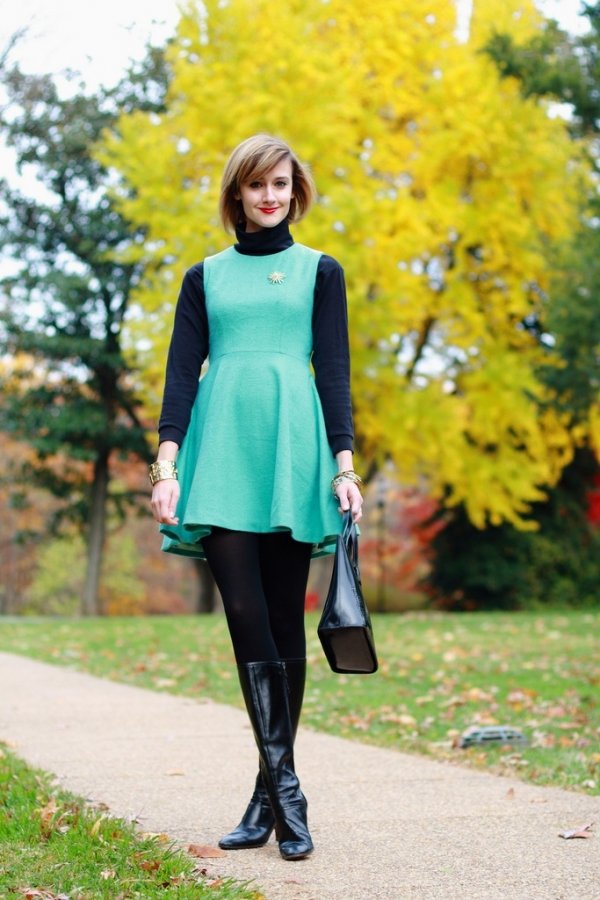 Try wearing a turtleneck top underneath a dress for an on-trend take on ways to layer your clothes right now. We've spotted the look on quite a few designer runways and it's something that you can easily make work in your everyday wardrobes. It's a great way of wearing your favourite summer dresses while the weather is still cool. Just make sure that the turtleneck top is fitted so there's no bulkiness underneath your dress.
2

Tie a Shirt around Your Waist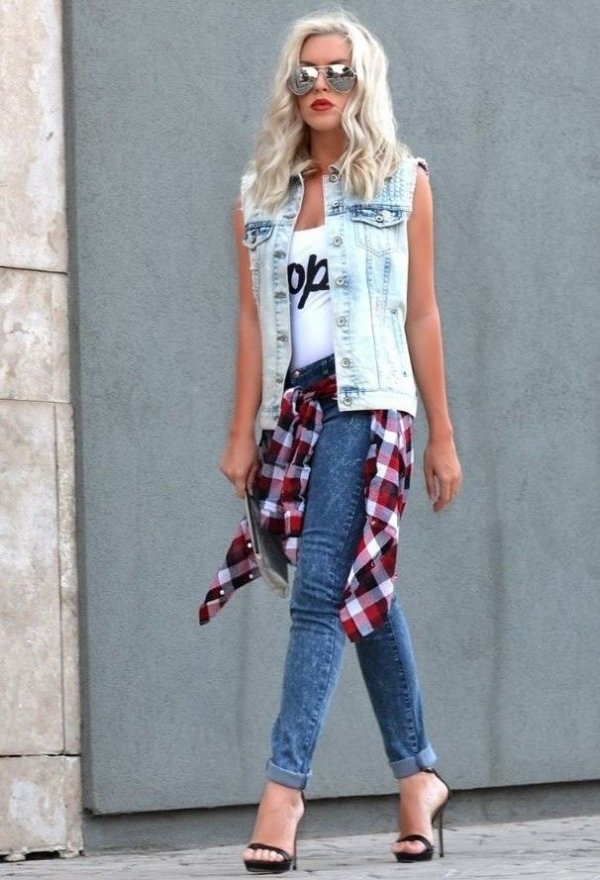 In a sign that the nineties revival is in full swing, tying a shirt around your waist is a grungy way to layer your clothes right now. While plaid is the preferred option, you could always try a chambray shirt or other coloured styles. Try layering a tied shirt over a skirt to create an interesting silhouette.
---
3

Pop on a Cropped Sweater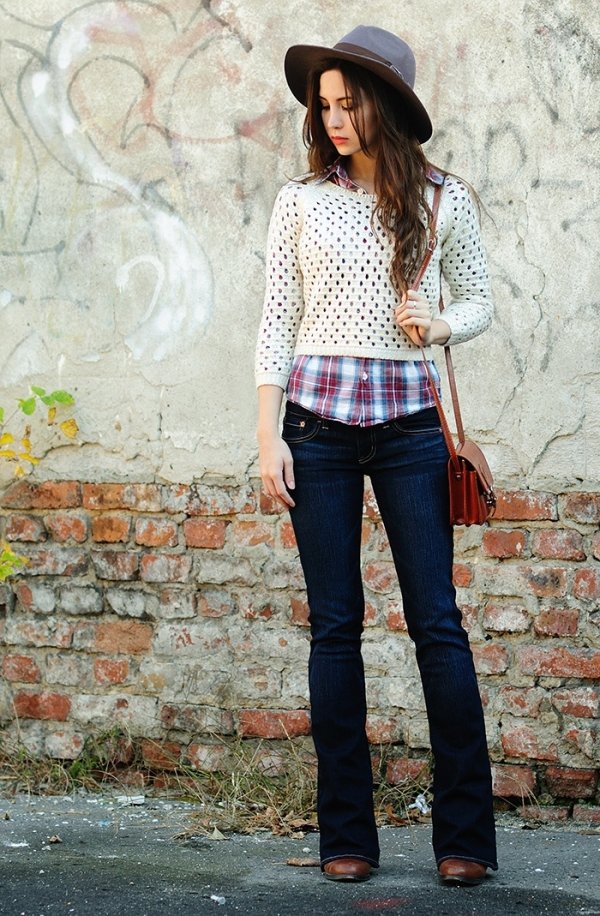 Wearing cropped tops doesn't always have to involve baring your midriff. You can, in fact, work the cropped look without baring your stomach at all. Try wearing a cropped sweater over a collared shirt for an on-trend take on layering right now. Choose a loose-fitting cropped sweater so that it doesn't bunch over your shirt. You're after a preppy, streamlined look.
---
4

Layer Different Prints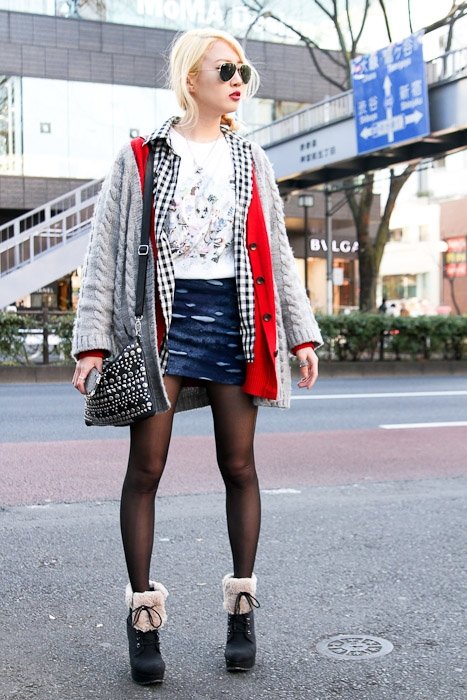 Create a statement making outfit by layering together unexpected print combinations. Layering your clothes in this way does require some experimentation and it might take some time to achieve looks with that wow factor. The key to layering different prints and patterns is to stick to clothes in similar colours to tie your entire look together.
---
5

Belt and Define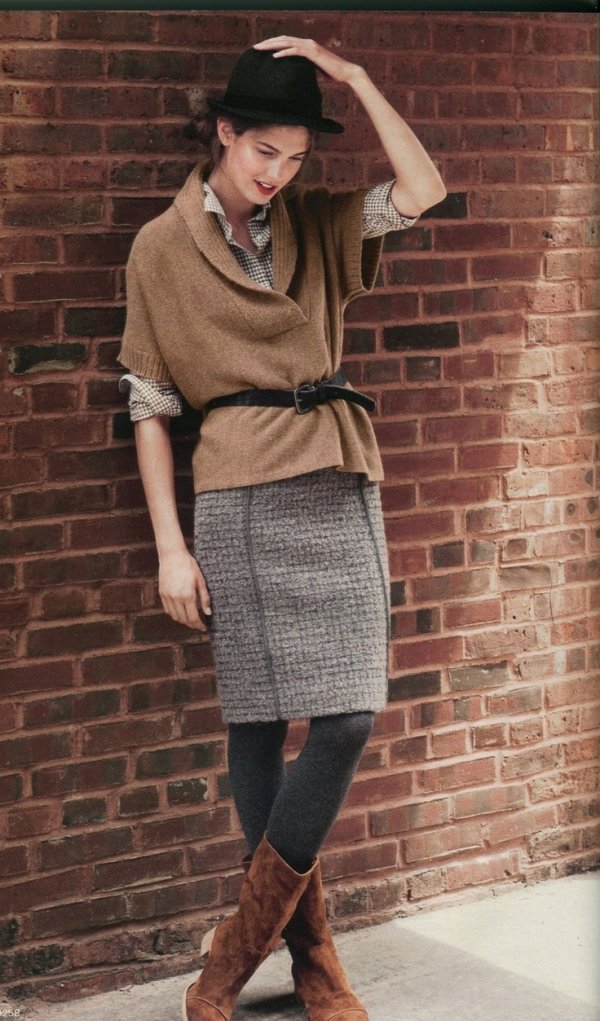 Wearing too many layers can significantly bulk up your look. To avoid a shapeless silhouette, use a belt to give your outfit definition. Try wearing a long cardigan over a dress and cinch it in with a belt to create a stylish look. Choose a cardigan in a similar length to the dress as this will look the most streamlined.
---
6

Layer Clothes in Similar Colours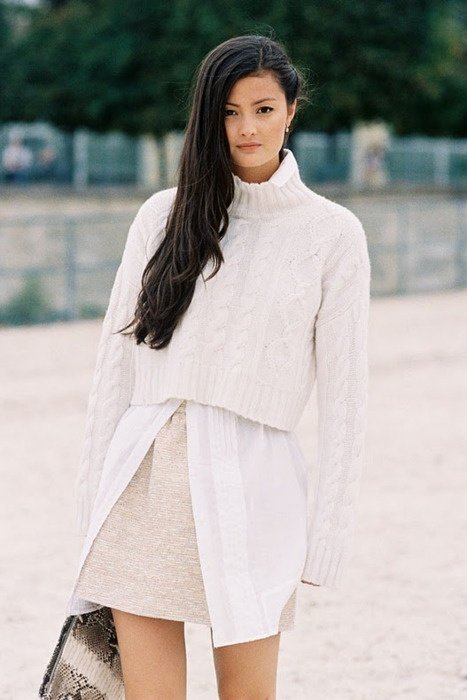 Monochromatic layering is something we're seeing a lot of lately. This type of layering is great if you're incorporating lots of layers into your outfit but don't want it to look too fussy. Basically, all you have to do is pick one main colour and then select pieces in slightly different shades to wear. This way you can wear as many or as little layers as you like and the entire outfit still looks pulled together.
---
7

Layer Lacy Things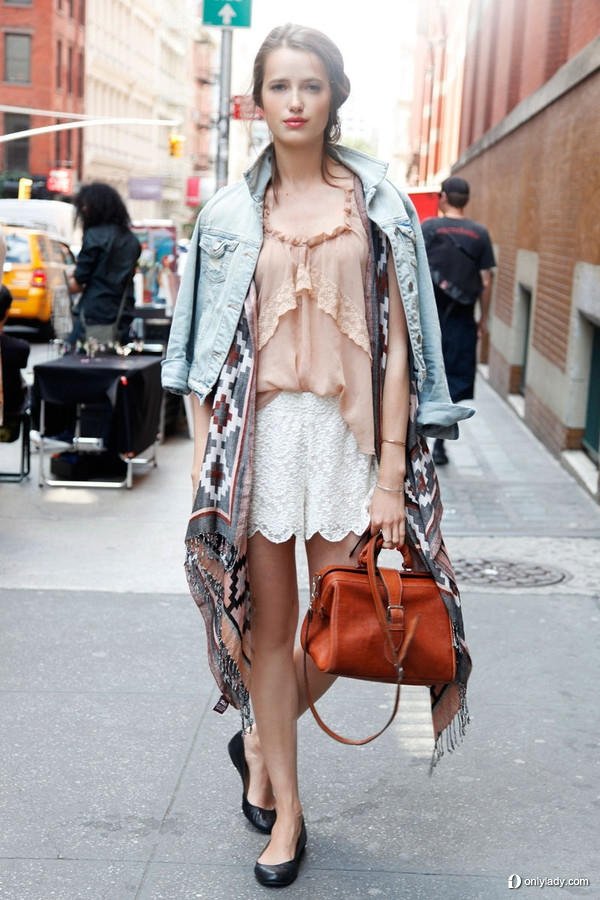 Layering doesn't always have to be about covering up. Layering your most delicate pieces of clothing can be another way to create an on-trend layered look. Try wearing a lacy bra underneath a sheer top and with tailored trousers for a chic eveningwear outfit or layer different coloured lace separates to create an interesting textured look.
Experimenting with layers can be a great way of updating your look. These are just some ideas for how to layer your clothes right now. What are your tips for creating the perfect layered look?
---
Comments
Popular
Related
Recent