1

Kent State University Sweater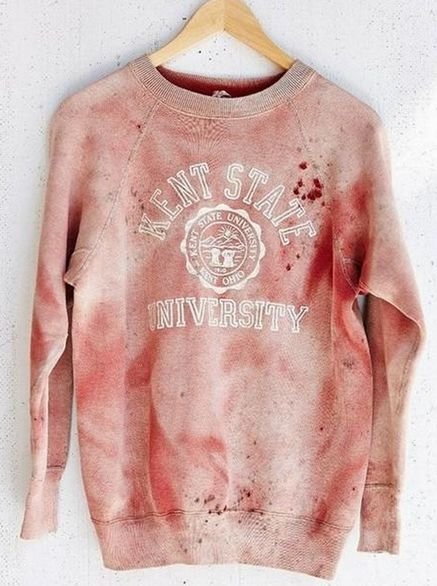 How this sweater made it from production to the shelves, I'll never know. I mean, how did no one in the Urban Outfitters team think "Ok, all this splatter looks like blood... Kent State had a shooting back in the 70s, this isn't right... at all." The store had put the "vintage" sweater on sale for $130. The description read, "Washed soft and perfectly broken in, this vintage Kent State sweatshirt is cut in a loose, slouchy fit. Excellent vintage condition. We only have one, so get it or regret it!" People went crazy as soon as this hit the internet. Urban has since removed the sweatshirt from their website and issued an apology which can be read here: twitlonger.com.
---
2

Eat Less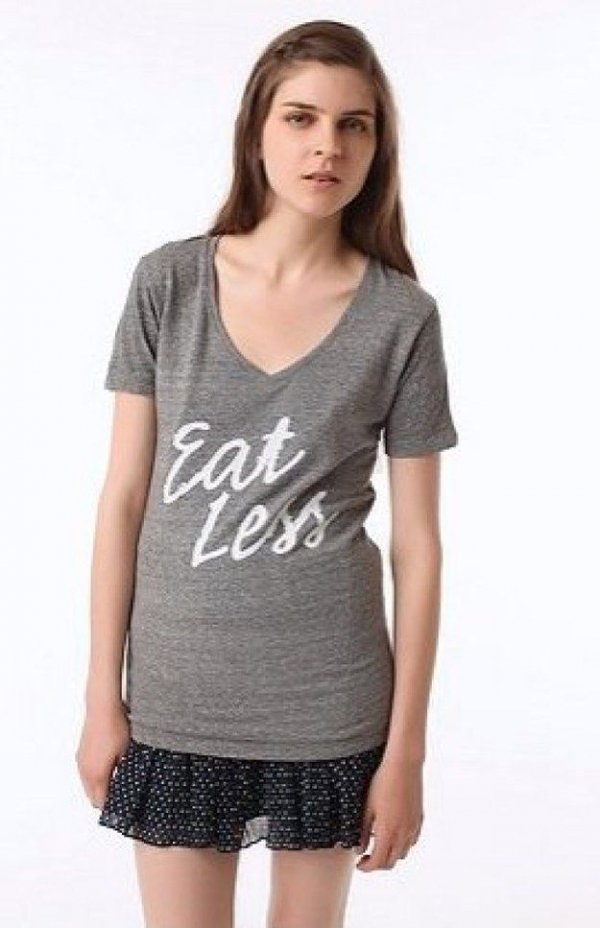 Once again, Urban couldn't have been more wrong with releasing this shirt. It's not new but the controversy around this shirt has recently resurfaced. It angered many people that the shirt read "eat less," rather than something like "eat healthy". Sophia Bush was so disturbed by it that she said she'd never shop at the store again, encouraging her fans to do the same. You can read what she had to say at: dosomething.org.
3

White is the New Black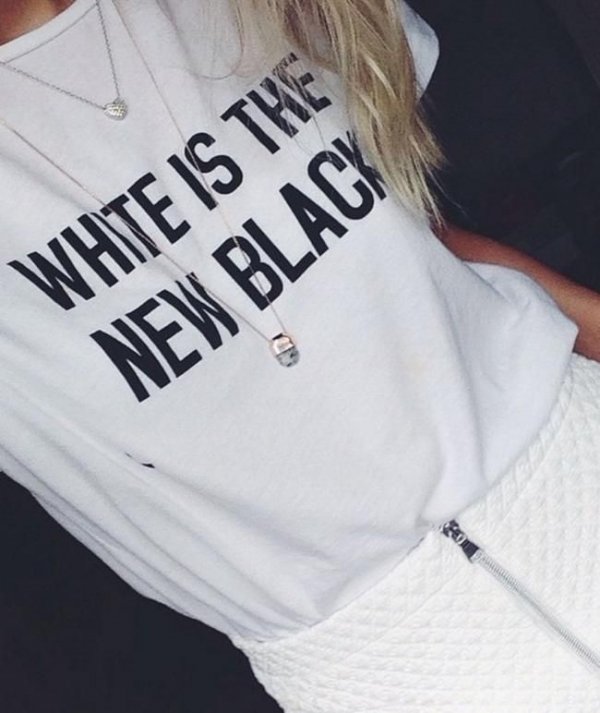 With what was supposed to be a play on Netflix's "Orange Is The New Black," Zara seemed to piss off a lot of people with this shirt. Many viewed the shirt as offensive and racist.
---
4

Depression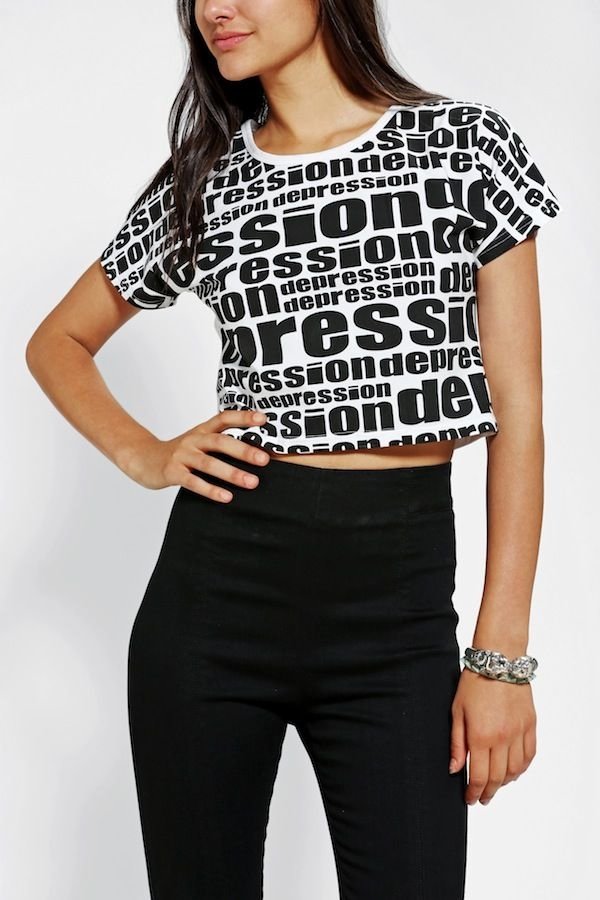 C'mon, Urban. How can you keep releasing so many things that are just far from being acceptable? This shirt angered many because it was seen as glamorizing depression, a very serious matter. The company tweeted an apology (again), which you can read here: twitlonger.com. Back in May 2013, Urban was forced to apologize to addiction organizations for selling shot glasses, flasks and beer koozies designed to resemble prescription pill bottles as well as "Syringe Shot Shooters."
---
5

Swift Diss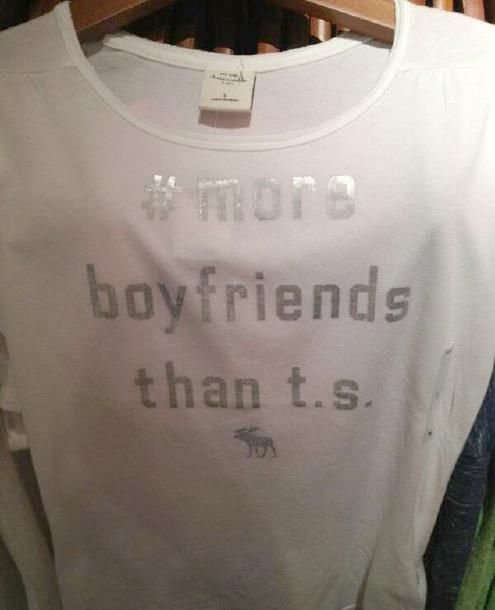 Back in 2013, Ambercrombie released a shirt that read, "more boyfriends than t.s." It isn't such a scandal but it's definitely offensive. A Swift fan started a petition when the shirt was released and urged fellow fans to contact A&F's PR. The fans claimed the shirt promoted bullying. The company quickly removed the shirts from their shelves but never issued out an apology.
Unfortunately, there are SO many more companies/clothing items that should have never made it past the 'idea room'. You would think that people would have a sense of what would work and what wouldn't! Which of these clothing items do you think was the most unacceptable?
---
Comments
Popular
Related
Recent