Whenever you read those lists of celebrity fashion faux pas, there are always a few repeat offenders that crop up - but I think that there are some 'faux pas' that can actually look really good. There are some things I personally would never wear - acid wash denim or brown with black, for example - but there are others that are just wrong enough to be right. So, on the days you're feeling brave, here's some fashion faux pas that you can make fabulous.
---
1

Clashing Prints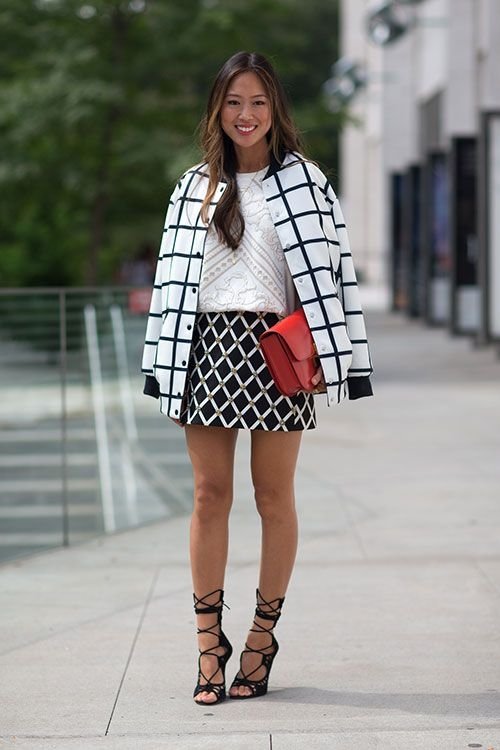 This is one of those trends that you see all the time on the catwalks but in reality, tends to feature on those fashion faux pas lists. It's just not one that really translates to the high street. If you see someone wearing two completely mismatched items, it doesn't always work. I think the key is that the two pieces have to complement each other in some way, even if their prints clash. I would stick with similar or complementary colours, or similar prints that are radically different in size.
2

Blue Eyeshadow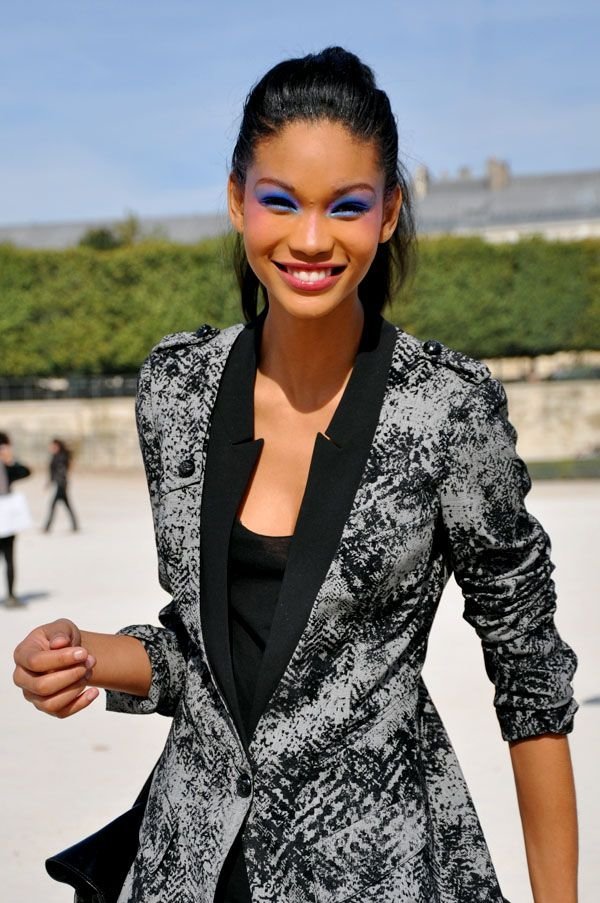 The dreaded blue eyeshadow! Who remembers school discos where we plastered baby blue all over our eyelids? However, if you put a grown-up spin on it, it looks less Baby Spice and more sophisticated. Take your cue from Fendi's recent S/S15 show - although, they used leather strips, you can use bright blue eyeliner to replace the traditional black cat's eye flicks.
---
3

Top to Toe Colour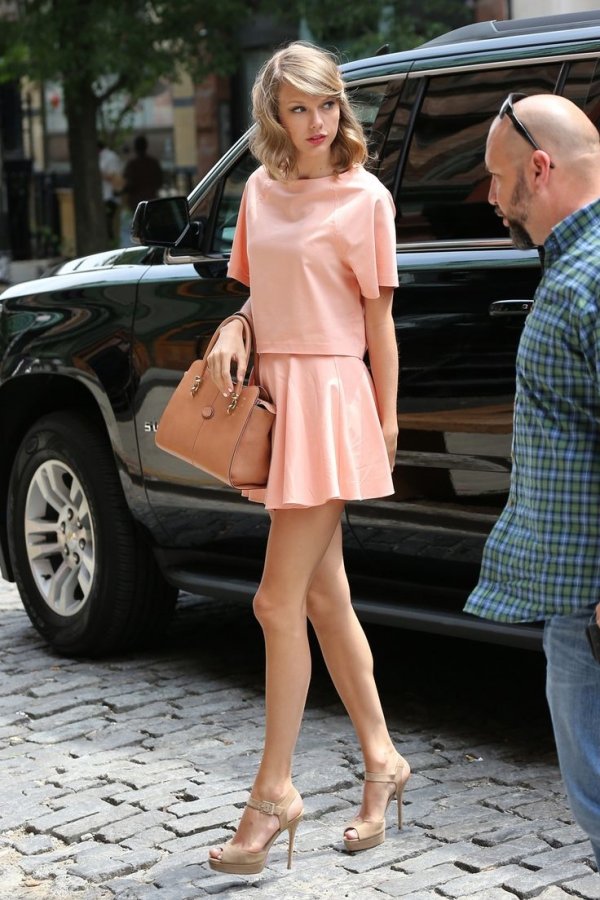 This features on the runways every three or four years and then disappears again until we go full circle. I think it's a great look to have in your wardrobe, especially for work. It has to be unfussy - go for simple separates in matching colour. No ruffles, frills or bows - or you'll swiftly be back in fashion faux pas territory.
---
4

Socks and Sandals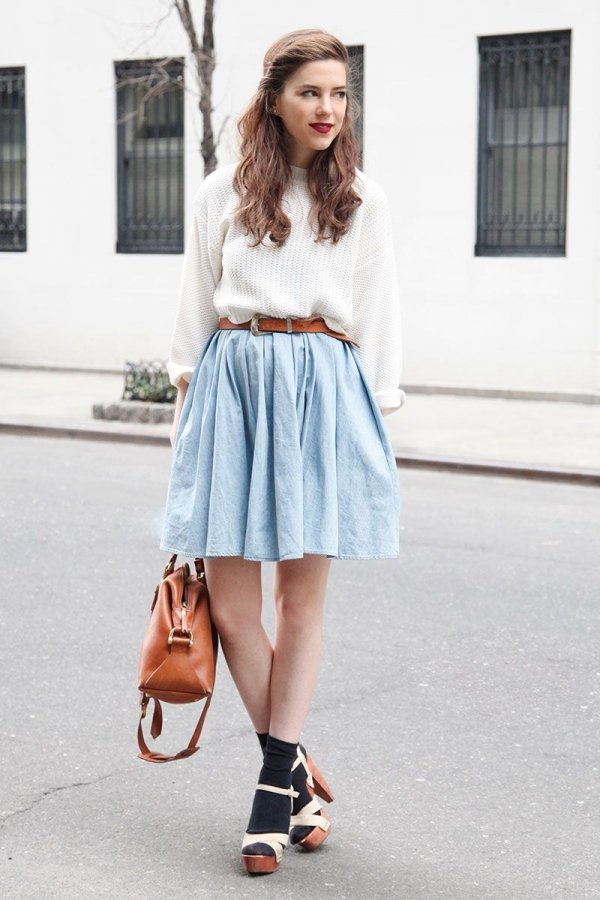 Once the biggest fashion faux pas you could make, socks and sandals has somehow become a bit trendy. Obviously, walking sandals and thick socks will still get you some funny looks on the bus in the morning, but high-heeled metallic sandals with a pair of frilled socks and you'll look like you're on your way to fashion week.
---
5

Eighties Accessories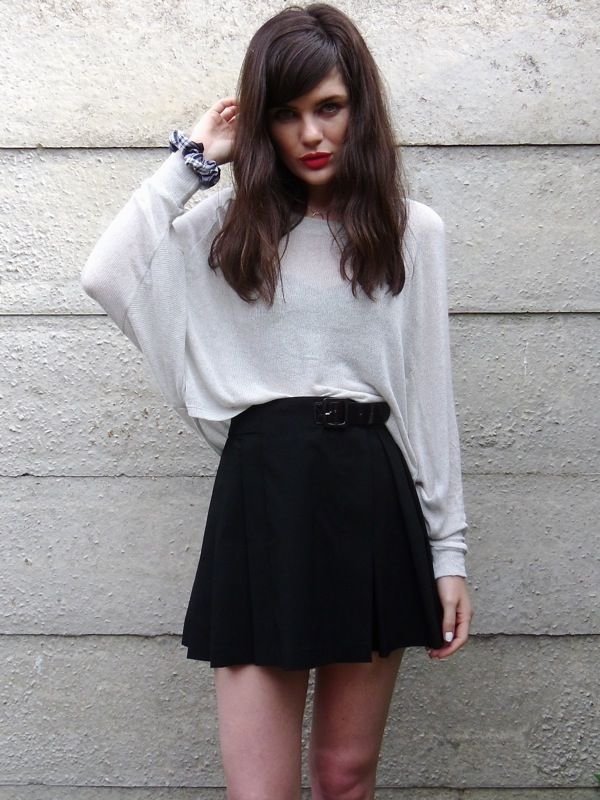 Ahh, the eighties. Probably my least favourite era fashion-wise but, apparently, loved by almost everyone else. It's the accessories that are easiest to add into your everyday look. Remember the infamous scrunchie episode of Sex and the City? Well, forget it. Think scrunchies and bum bags - the former on your wrist rather than in your hair and the latter at every festival you went to this summer. What would Carrie Bradshaw say?
---
6

Showing Your Bra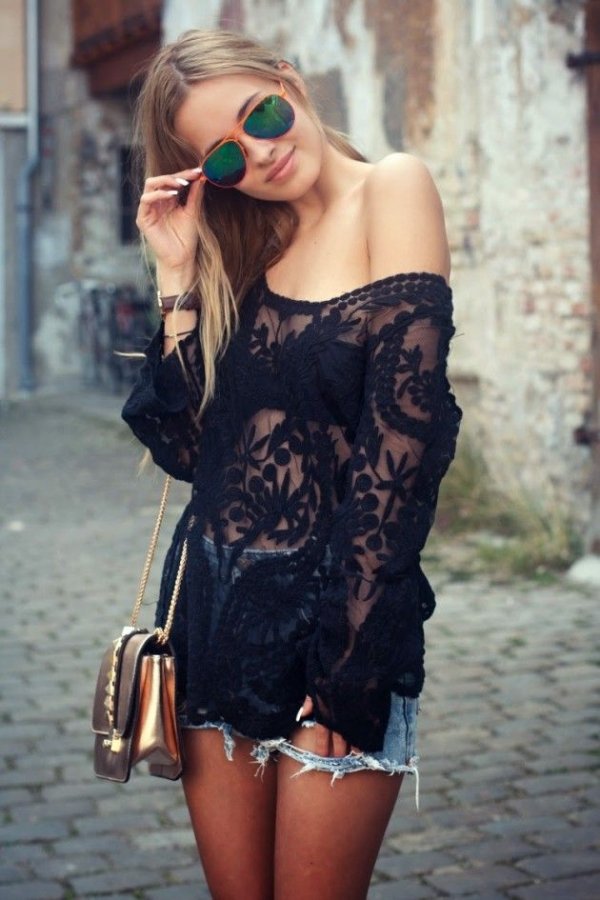 Ok, don't stop reading yet. My mum is always absolutely horrified when she sees someone with their bra straps showing, or a bright bra under a sheer top. But, since the whole underwear-as-outerwear thing happened, some brightly coloured straps or a beautiful lace bra under a sheer blouse can look surprisingly cool. I think. I'm still not sure on this one - I don't think I could ever go out with my straps showing. What do you think?
taychanel
yesss for pretty bra showing I've been rocking wit...
---
7

Granny Chic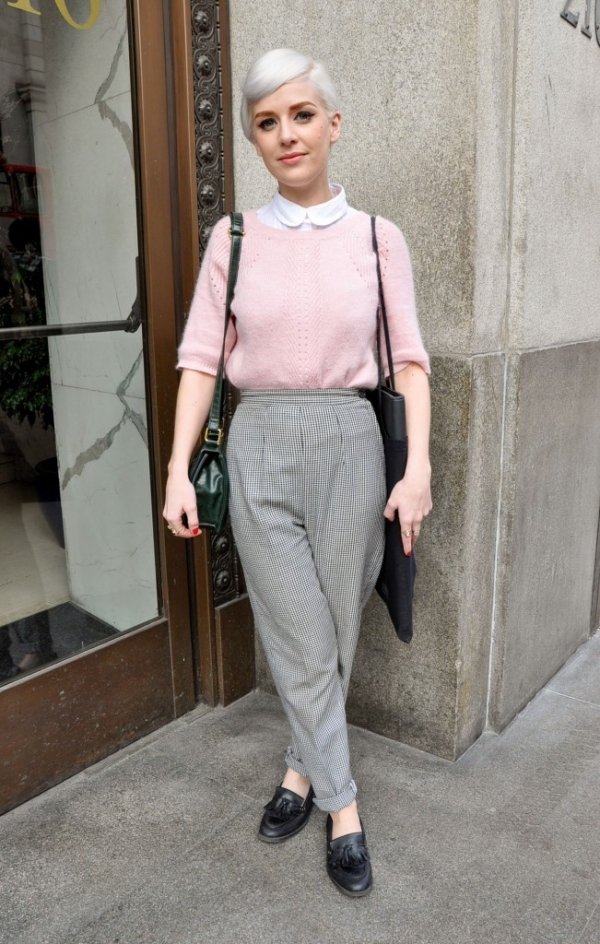 I know this is a bit of an obvious one - most people I know are really keen on vintage clothing now - but I included it because I think that it can go too far. For me, maybe one piece of vintage clothing or an accessory works. If your entire top-to-toe look is straight out of the fifties (especially if what you're wearing is actually from the fifties) I think that, most of the time, it's too much. I know that you may strongly disagree with me on that but it's just too much of a walking cliché.
Not every outfit you put together is going to look amazing - that's the fun of experimenting. You'll have some fashion disasters and some moments of genius. The key is adapting every trend so that it works for you - that's why you should consider giving at least one of the above a go when you're feeling brave. What's the biggest fashion faux pas you've made?
---
Comments
Popular
Related
Recent