Fashion trends from New York Fashion Week are something I look forward to eagerly twice every year and sure enough, the Sping/Summer 2013 collection did not disappoint. From sporty accents, to oversize silhouettes, to cut out details, to statement stripes, this season's collection was a kaleidoscope of colors, prints and unforgettable designs. If I had to use one word to describe NYFW's spring/summer collection, BOLD would be it. And now, for the 7 fashion trends to love from NYFW....Enjoy!
---
1

M for Metallic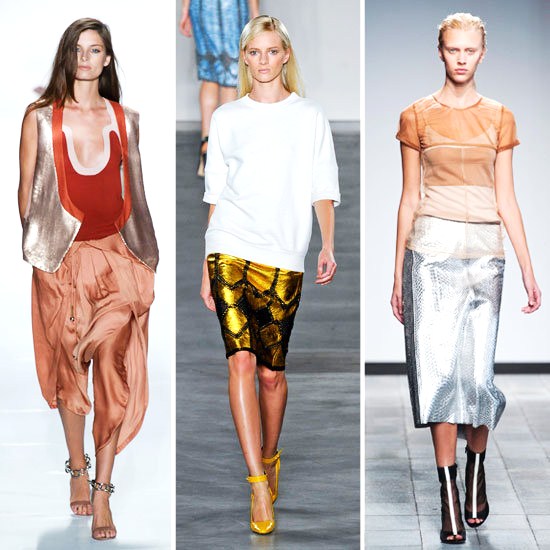 I've always had a not so secret crush on all things shiny and boy was I glad to see more than a dash of metallics during NYFW's Spring/Summer 2013 collection. Of course, going OTT with this trend can make you look like Tin Man, so keep it simple by pairing your metallic separates with casual pieces to create a balance.
---
2

Black and White

I remember there was a time when pairing black with white was a no-no because apparently it made you look shorter but over time, this has become quite the go-to combination for designers and this season was no different. With designers like Victoria Beckham, DKNY, Rachel Zoe and Alexander Wang (who stuck strictly to the black and white palette) showcasing this combination in abundance, it looks like this fashion trend is here to stay. Hurrah!
---
3

Oversized Chic

Now here's one fashion trend from the New York Fashion Week that I absolutely LOVE! I mean who doesn't want to be comfortable and chic at the same time? Loose tops, flowing tunics, slouchy tees, oversized jackets and my personal favorite, palazzo pants are going to be huge this season. Ladies, it's time to raid your boyfriends' closets again!
---
4

Light Leather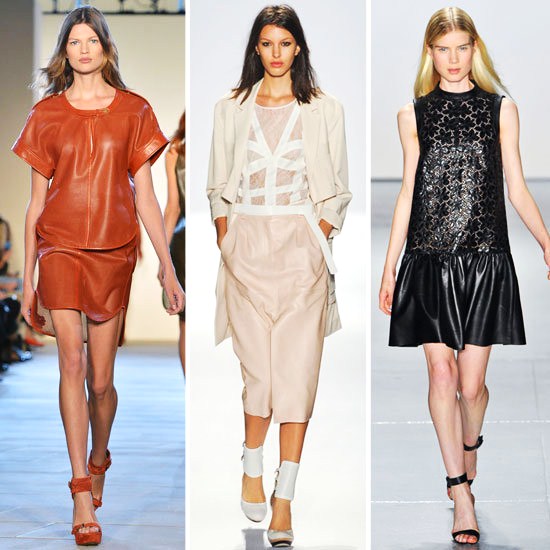 One doesn't usually associate leather with spring or summer but as proved by designers like Rebecca Taylor and Alexander Wang, light leather is absolutely fabulous! Forget your blacks and browns and opt instead for lighter and brighter colors that are easy on the eye. Something tells me we're going to be seeing a lot more leather bra tops this coming year!
---
5

Sexy in Sheer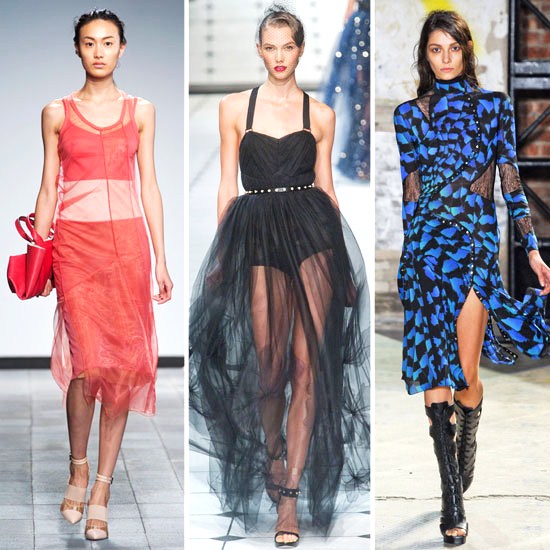 Another fashion trend from the New York Fashion week that we adore is the sheer effect. As shown by designers like Reed Krakoof, Vera Wang, Jason Wu and Proenza Schouler among others, it's all about sheer tops, sheer overlay and sheer panels this season+. It's perfect for someone like me who doesn't quite have the confidence to pull off a midriff bearing top but would still like to show a little skin.
---
6

Printed Madness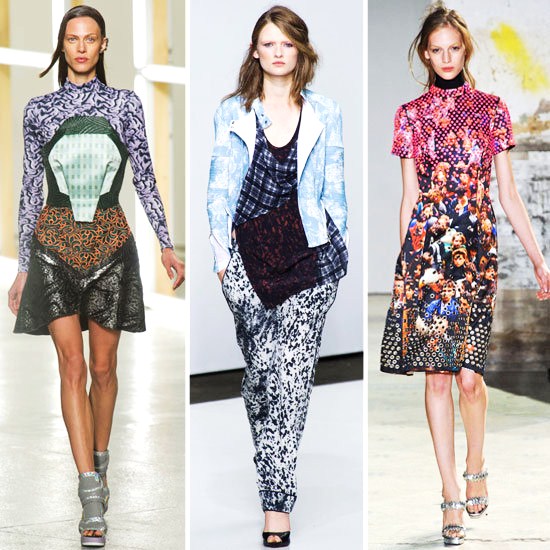 There was nothing subtle about the prints at NYFW! The runway was full of heavy brocades, foliage inspired prints, classic florals, geometric and chevron prints and other shout out loud prints in bold colors. While it was a visual treat for sure, this trend is best left to brave fashionistas!
---
7

Spring Stripes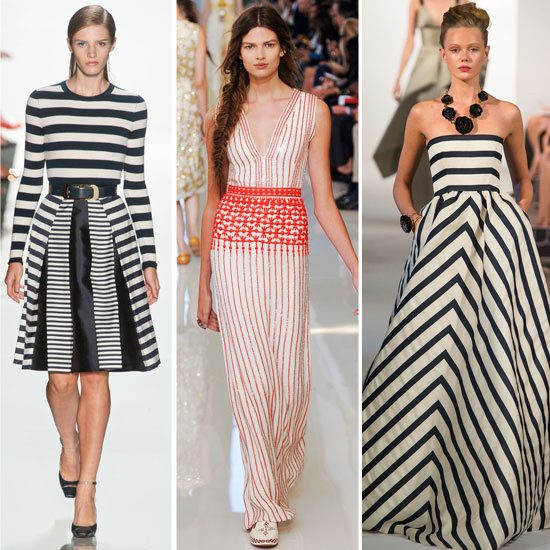 It looks like stripes are here to stay for another season but this time they are everywhere. From skirts to suits to dresses to swimsuits to off-shoulder tops to my favorite, evening gowns by Oscar de la Renta, the stripe trend is going bigger, bolder, better!
Like I said, the fashion trends from New York Fashion Week this year are not for the faint of heart. My favorite trends have got to be stripes, metallics and oversized chic. Of course, one can (almost) never go wrong with prints either. What fashion trends from NYFW are you in love with and which ones would you dare not try?
Top Photo Credit: blogger.lookonline.com
More
---
Comments
Popular
Recent