Last week, the media hit back at fashion myths that have blighted us for years. After a press release claiming to contain dressing advice for "bigger" girls was circulated, containing a large number of these myths, we decided to take back dressing for everyone. The fashion myths were quickly torn apart, and the PR agency received a few choice words, too. Interested in the myths? Here are the top fashion myths when it comes to dressing curves, and what to do instead.
---
1

Horizontal Hell…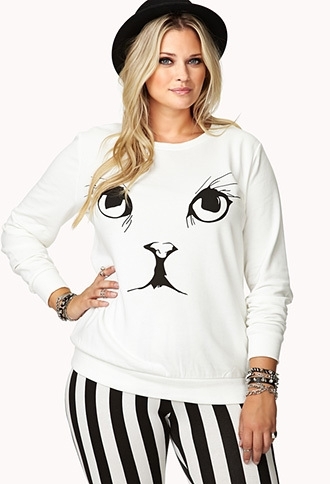 Everyone has heard that curvy girls shouldn't wear horizontal stripes – it's one of the most quoted fashion myths. It's thought that they make an area look wider, and enlarge your frame – which obviously most people don't want. It's not quite as simple as that in fashion, though. While you might find that horizontally striped wallpaper makes your room look wider, it probably won't do the same for your body. Instead of avoiding them, try teaming them with a blazer or bright-colored pants, and adding a statement necklace. It's chic, suits everyone, and breaks up the pattern, meaning the effect is no more. Win.
---
2

Boobs and Knits = No…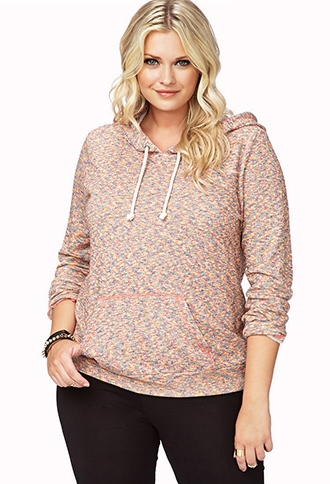 I can't tell you how many times I've been told to avoid knits on account of having boobs. I'm often directed to blazers or cardigans instead, accompanied with a sad look and the advice to see what looks good. Top-heavy women CAN wear knits, though. Okay, so it takes a little more effort than grabbing the first warm item that you see, but most people don't do that anyway. Find fitted knits that create a body-skimming silhouette, and avoid anything too big or heavy to avoid swamping your figure. I've had a ton of compliments on my metallic knits this year!
---
3

Black is Best…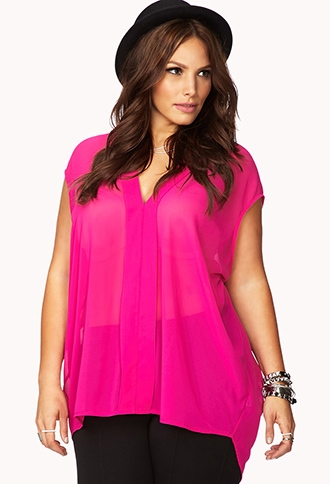 It's another interior design message that made its way into fashion – black is best. Anything in black looks smaller, therefore slimmer. It's no wonder that it became the prominent color to those lacking self confidence, or desperate to look a little smaller. Your wardrobe doesn't need to be dark, though. Any solid, bold color will have the same effect, but without looking like you are ready for a funeral. So ditch that dark first-date outfit and go for something in azure or orange instead. You'll shine for all the right reasons.
---
4

Peplums Are Only for the Catwalk…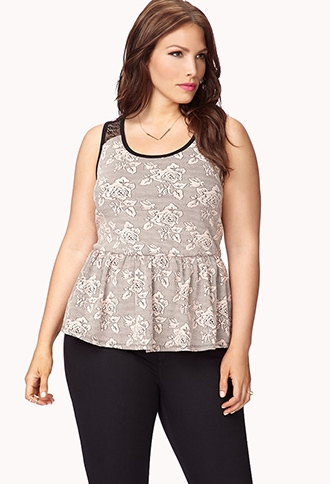 Worried about trying a peplum? Don't be. They aren't just made for the skinny, and they suit most figures. In fact, it's a really flattering and modern take on the pencil skirt trend. Don't be worried about adding volume, and instead find a peplum pencil skirt that really fits you well, and accessorize it with a cute shirt and jewelry. You'll be amazed at how good you look and feel.
---
5

Plain Pants Slim Your Butt…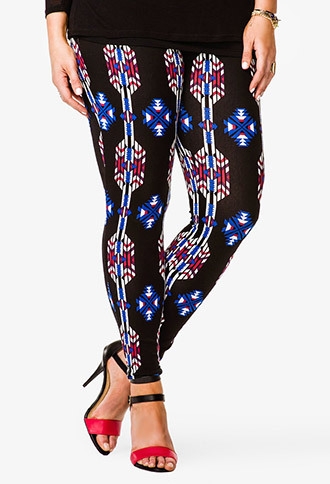 If you've got a heavy bottom, you've probably been told to avoid patterned pants. Don't do it! Not only is having a bottom highly desirable – just look at the thousands of people who paid to have butt implants last year – but they look great in bold pants. Colored or patterned pants won't add pounds if they are worn the right way, and they'll give your wardrobe much more versatility. Ease yourself into it by wearing them with heels and a solid colored top or blazer. Chic, and simple.
---
6

Full Skirts Add Pregnancy Pounds…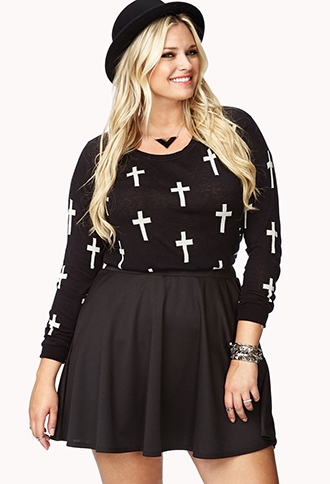 I remember looking at pleated skirts with a few friends in a shop once before the attendant ran over to tell us that full skirts will add pregnancy pounds to the stomach and bum, even without being pregnant. She quickly guided us over to some pencil skirts instead, professing them to be much more stylish. While she was trying to be helpful, it's not true. Soft pleats actually camouflage curves, making them ideal for hiding a few extra pounds, and giving yourself a slim silhouette.
7

Just Add Jewelry…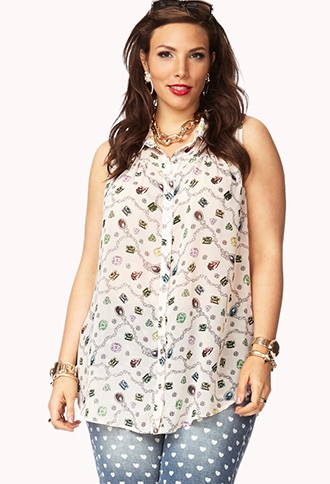 Still worried about whether these fashion myths hold any truth? Trick yourself. Grab some really cute, colorful and statement jewelry that you totally love, and use it to balance out your new fashion choices. Wear it with those pleated skirts, printed pants or bright colors, to make yourself feel more relaxed. A showstopping necklace or earrings will draw the eye up, and add another element to your outfit.
Fashion myths don't help anybody: they might be made with the best intentions, but if you never try a look yourself, you'll never know if you could pull it off. Dismiss these myths from your mind, and hit the peplum or neon stands of your favorite store. Which of these looks would you love to try?!
---
Comments
Popular
Related
Recent