When it comes to finding fashion staples for plus size girls this fall, following the trends is a surefire bet to a red hot wardrobe for those chilly autumn days. But the trick to keeping those curvaceous frames fashionably dressed is knowing the cuts and patterns of the trends and how they should hit the lines of the body in a form-flattering way. Not every body is built the same, but with these 7 must-have fashion staples for plus size girls, this season's look will definitely be turning some heads.
---
1

The Curve Hugging Pencil Skirt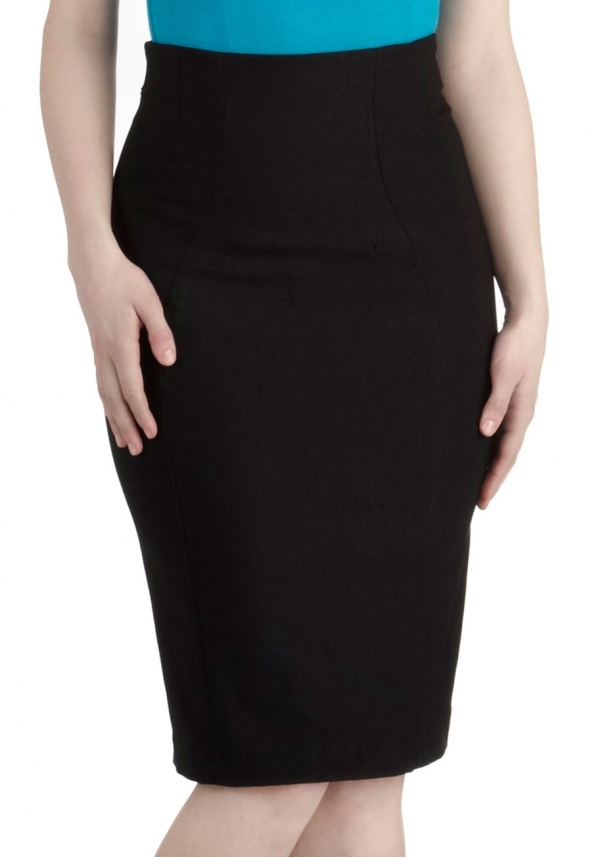 Some plus size ladies think that the best way to dress is to hide under their clothing with loose-fitting frocks and shapeless skirts. This couldn't be further from the truth. But take note, ladies. The pencil skirt is an A+ part of the fashion curriculum. Fashion staples for plus size girls must be versatile, flattering and just a little bit sexy. And with the vintage vibe of the high-wasted pencil skirt from Mod Cloth, this is one of the fashion staples for plus size girls that you don't want to ditch.
---
2

The Cropped Moto Jacket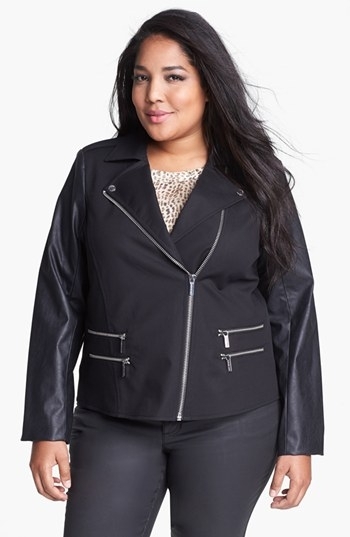 Some curvy girls out there might be skeptical of the word "cropped" when it comes to plus size fashion, but this mixed media moto jacket from Michael Kors would be part of an ass kickin' fall ensemble. The slightly cropped line and asymmetrical zipper gives the illusion of a smaller waist. If you're looking for something a little lighter on your budget, look for any faux leather material moto jacket that you feel comfortable wearing. Pair it with a light and airy feminine top to add a classy element to this season's nod to punk culture.
---
3

The Ultra Feminine Top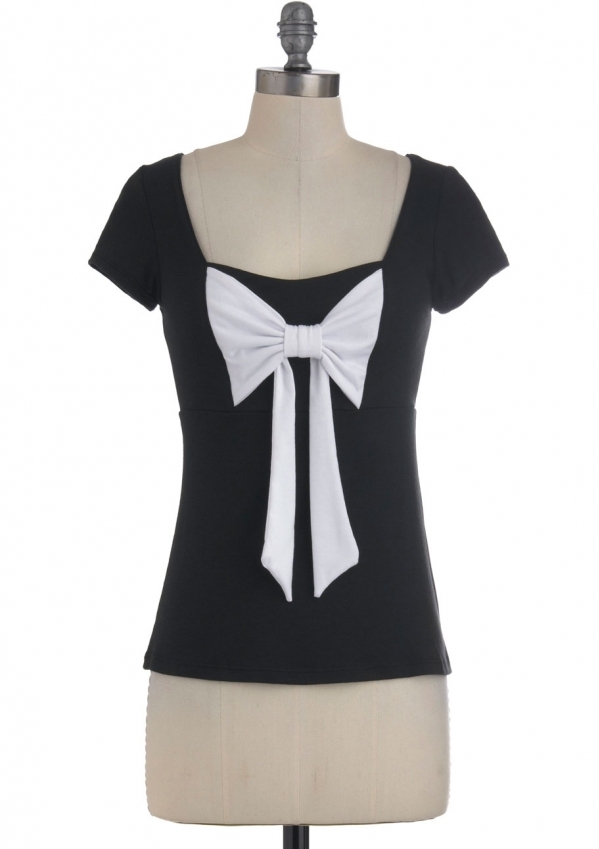 If you're looking for a too-cute feminine top, this over-the-top bowed tee from Mod Cloth can be perfectly paired with any cardigan, blazer or cropped jacket. Some plus size women feel awkward drawing attention to their clothing with any bows, frills or feminine embellishments, but take pride in your curvy self and wear something delightfully charming if the mood strikes you. Just don't go head-to-toe cute, or your look will go from couture to cartoon.
---
4

Dark Wash Denim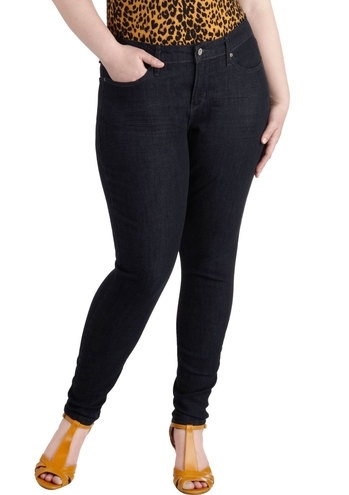 Whether straight leg, skinny fit or boot cut, every plus size girl needs a reliable pair of dark wash jeans in her closet. But if you're looking to rock a pair of pumps or a cute pair of flats, these skinny dark wash jeans from Levi's are both versatile and vintage-inspired. These Manic Fun-Day jeans are available through Mod Cloth. And they even have a bit of stretch for comfort, which we plus size gals know can make all the difference.
---
5

Wedge Booties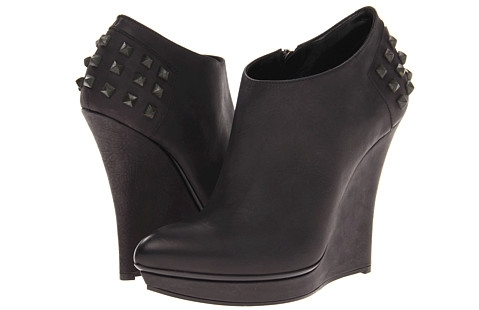 If you're looking for a sexy and sturdy pair of boots for the fall, wedges are the way to go. These edgy and feminine wedge booties from McQ, are on my wish list. At $740, the wish list is where they'll stay. Ya can't blame a plus size girl for dreaming, right? But if you're looking for a similar style for less, try Torrid.com for wide-widths booties up to size 13. Booties were made for walking, and if you're a plus size girl looking to break a few hearts, that's just what they'll do. Just don't break the budget.
---
6

A Fitted Print Blazer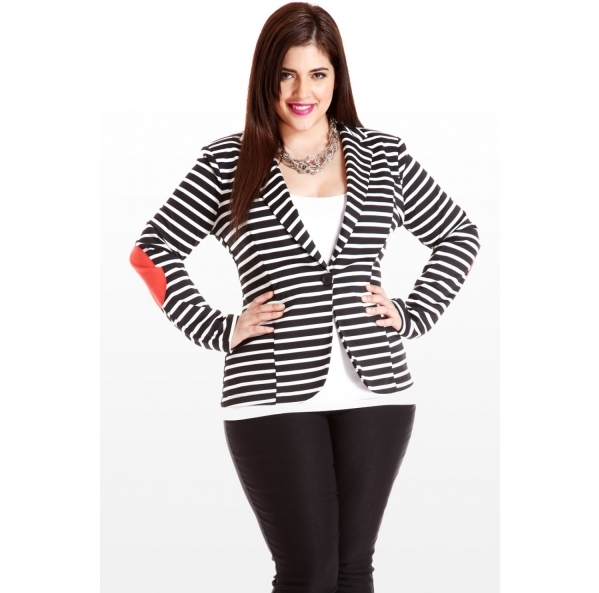 Move over, plain old black blazers. The printed blazer is taking over, and this season there are a lot of patterns to choose from. While plus size girls might shy away from horizontal stripes, I'm advocating to throw out the rule book for this blazer from Fashion To Figure. The single button beneath the bust line will create a slimmer silhouette and the breathable cotton material has just the right amount of stretch. And don't overlook that pop of color on the elbow patch. It's little details like these that should convince the more-to-love ladies out there to try trends that the "rules" say we shouldn't. But if you're not entirely convinced, other plus size retailers are offering fitted blazers in polka dots, houndstooth and even bold colored solids.
---
7

A Fall Floral Dress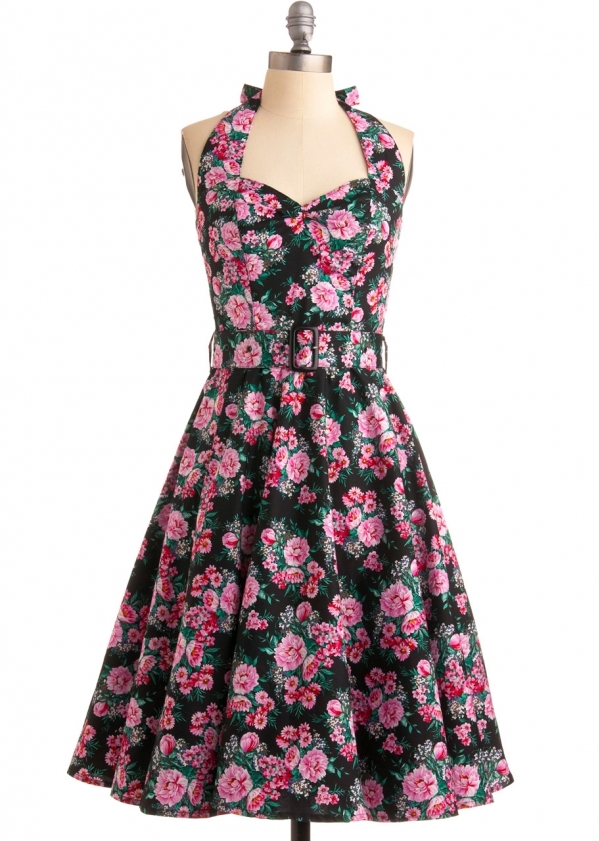 Floral print for fall? Yes, yes, yes! Think dark backgrounds with rich fall colors and stunning lines when looking for the perfect plus size floral dress for fall. For my personal recommendation, I'm loving this 50s inspired floral halter dress from Mod Cloth. The mums are fresh, with a flared material that is very flattering. Paired with stockings, a cardigan and even a decorative scarf, this Enchanted Afternoon dress is my plus-size pick for this season's floral trend.
More and more retailers, both online and in-store, are offering the trends in sizes more accommodating to women with curves. The trick is knowing which trends work for your specific body type and personal style. But if you can collect the staple pieces to build upon, your wardrobe will flatter your every move. What plus size pieces do you recommend for the fall?
More
---
Comments
Popular
Recent