How many full skirts do you own? Even if the number is in the double digits, you still have room for more! There's no reason to stop buying them if you're putting them to good use. You might as well purchase as many full skirts as you can in order to make your wardrobe fabulous.
Table of contents:
1

Valentino Leather and Tulle Mini Skirt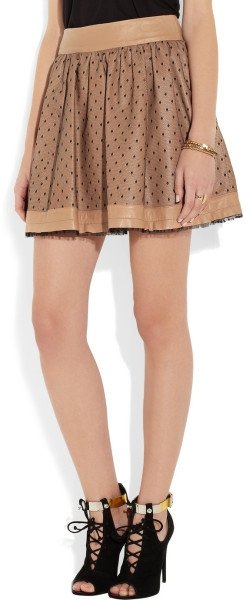 This is one of the full skirts that'll make any woman feel young. The polka-dots give it a childish, innocent touch. When you put it on, your sadness will disappear. How could you be upset while wearing such a fun pattern? It's the perfect pick-me-up.
Price: $995 at net-a-porter.com
2

Lulu's Party Skirt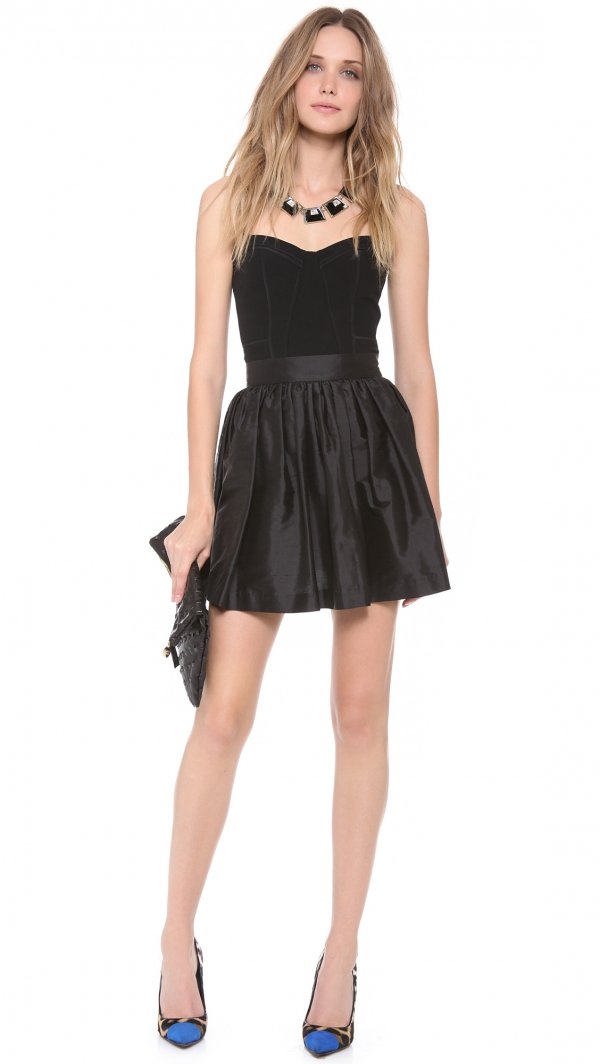 This high waisted skirt is meant for a night on the dance floor. It's roomy, so you won't have trouble busting a move to your favorite tunes. You'll be able to show off your skills until the sun rises. If you're worried about fitting into it, there's a hidden zipper on the side. No one will notice it, so it'll be our little secret.
Price: $195 at shopbop.com
3

Club Monaco Ciarra Floral Circle Skirt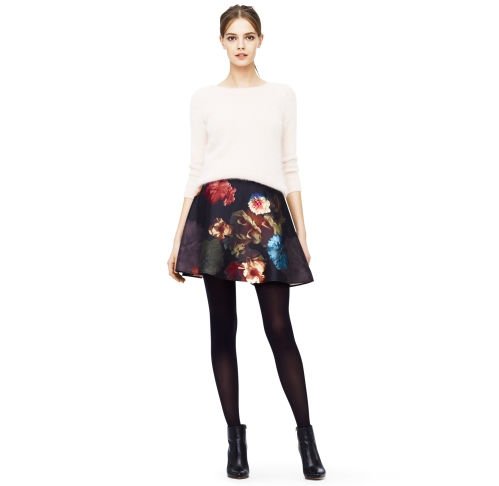 It doesn't matter what shirt you wear with this skirt, because it won't get any of the attention. This skirt catches the eye, so make sure you rock it. You're not restricted to wearing it with black leggings, of course. You can try blue, pink, or white. If you're willing to show a little skin, skip the leggings all together.
Price: $150 at clubmonaco.com
4

Topshop Black Full Skirt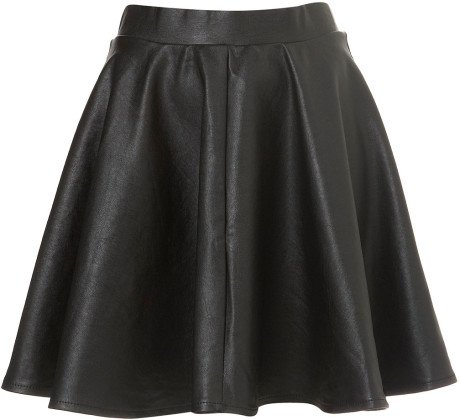 Do you want an edgier look? If so, leather is the way to go. Wear this adventurous piece with ripped leggings in order to feel your toughest. You'll never be ignored again. Once you don this skirt, everyone will be wondering who you are.
Price: $76 at us.topshop.com
5

Bettie Page B. Jones Skirt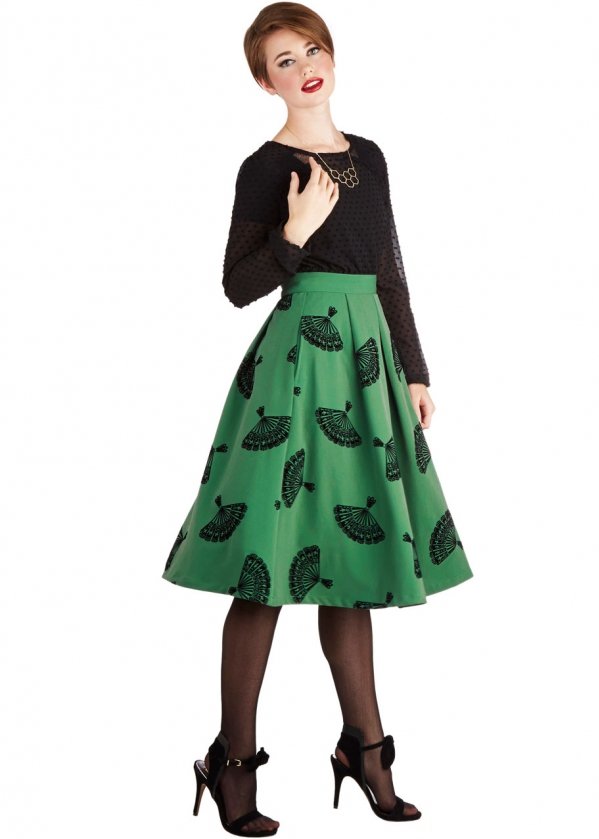 This style is undeniably unique. If you're a fan of quirky designs, then you need a skirt like this. It's definitely a conversation starter. Everyone will be commenting on it. Wouldn't you?
Price: $90 at modcloth.com
6

J.Crew Collection Gilded Paisley Skirt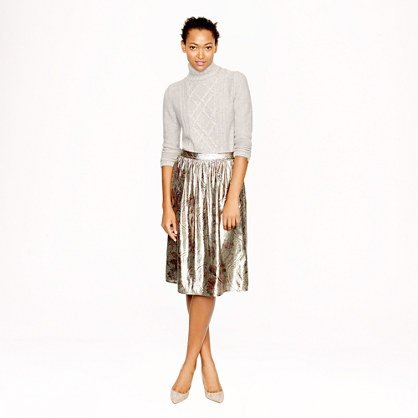 Take Rihanna's advice and shine bright like a diamond in this skirt. This shimmery fabric will stop men in their tracks. Have you ever seen anything like it before? You'll be one of a kind. No one will be able to top your look.
Price: $158 at jcrew.com
7

Zara Leather Full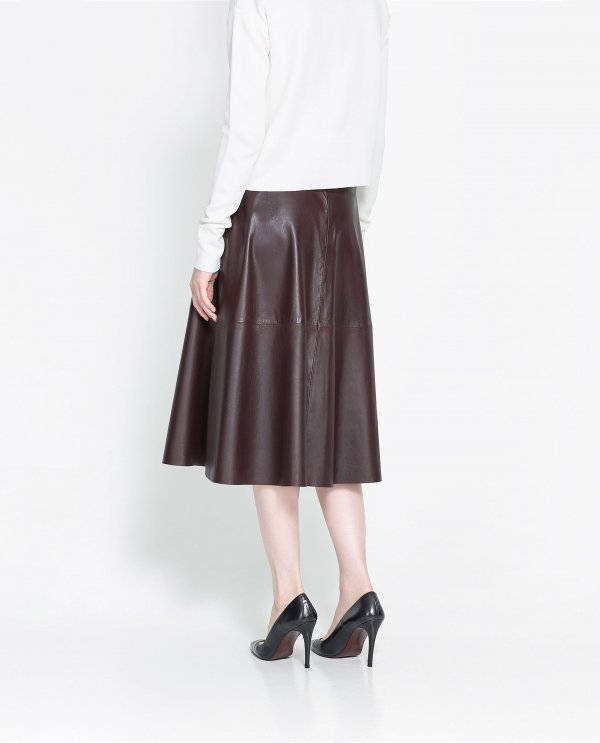 Wearing dull colors doesn't mean that your outfit will be dull. This skirt is proof of that fact. You can look just as amazing in a long skirt as you can in a mini skirt. It's all about how you wear it. Be confident and strut your stuff.
Price: $269 at zara.com
8

Tibi Gazaar Full Skirt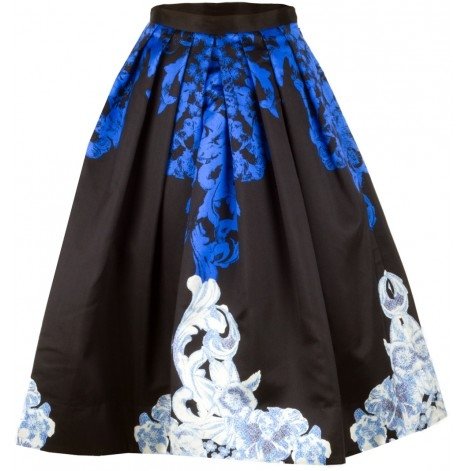 As a child, did you wish you were a princess? Now you can feel like one in this full skirt. Isn't that worth the price? Purchasing one is the perfect way to prepare for your next big party. It's elegant, but still manages to appear fun and friendly.
Price: $650 at shoplesnouvelles.com
9

Ted Baker London FLOWTII Skirt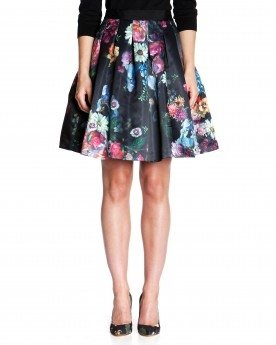 Bring spring with you wherever you go with this flowery skirt. It reaches above the knee, and the design is to die for. Looking down at it will instantly cheer you up. How could it not? It'll remind you that you're as beautiful as any flower.
Price: $225 at neimanmarcus.com
10

Nanette Lepore Outerspace Skirt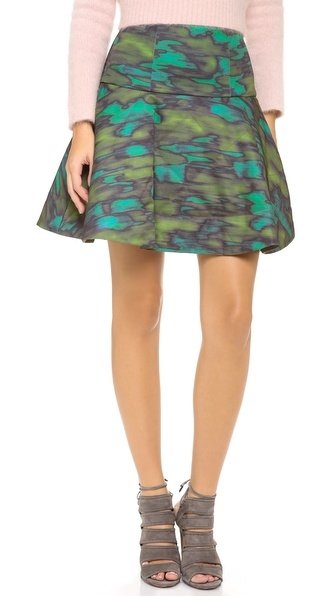 This skirt is only for the brave. If you're going to wear it, you have to rock it. It's a bold choice that everyone will notice. Be careful what you wear it with, because you don't want the colors to clash. Just pair it with whatever feels right.
Price: $298 at shopbop.com
11

Cynthia Rowley Mesh Combo Circle Skirt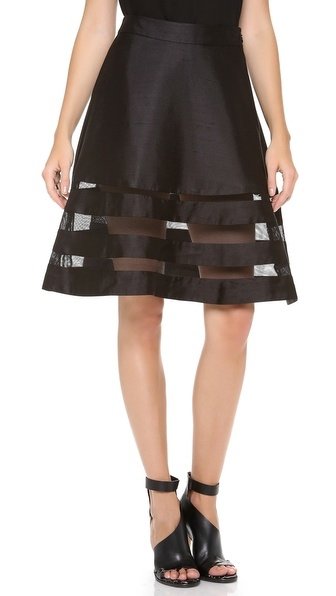 You don't have to choose between showing skin and wearing a skirt below the knees. This skirt accomplishes both tasks. It has transparent stripes that show off your legs. However, it's still long, so it doesn't look too risque. It's perfect for party days.
Price: $200 at shopbop.com
12

Herve Leger Eden Flared Skirt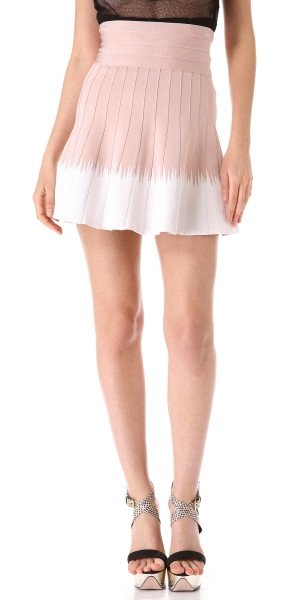 Every girl looks pretty in pink. If you don't believe that, try on this skirt. You'll feel gorgeous, and the mirror will agree. The white design at the bottom makes the fabric appear extra adorable. It's a lovely skirt for when you want to seem cute and playful.
Price: $810 at shopbop.com
13

Nightcap Clothing Bowtie Skirt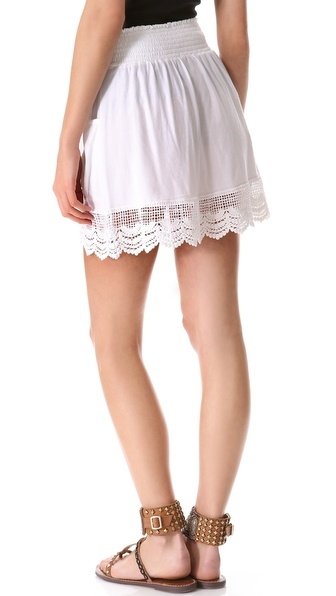 This skirt doesn't need color to look fabulous. The design alone is impressive. From the waist to the hemline, it's a work of art. Not only is it gorgeous, but it's practical. It contains pockets, and is made of elastic.
Price: $52 at shopbop.com
Don't be afraid to expand your wardrobe. The more, the merrier. Which skirt do you wish was hanging in your closet?
Please rate this article