There are seemingly a number of fashion tips for women with big boobs out there. While a bigger bust is often deemed desirable, sometimes the reality can be far different. It's a fine line between staying on top of the latest trends and choosing cuts that flatter a larger bust. From minimizing to enhancing their appearance, the following are a few handy fashion tips for women with big boobs.
---
1

Embrace the Wrap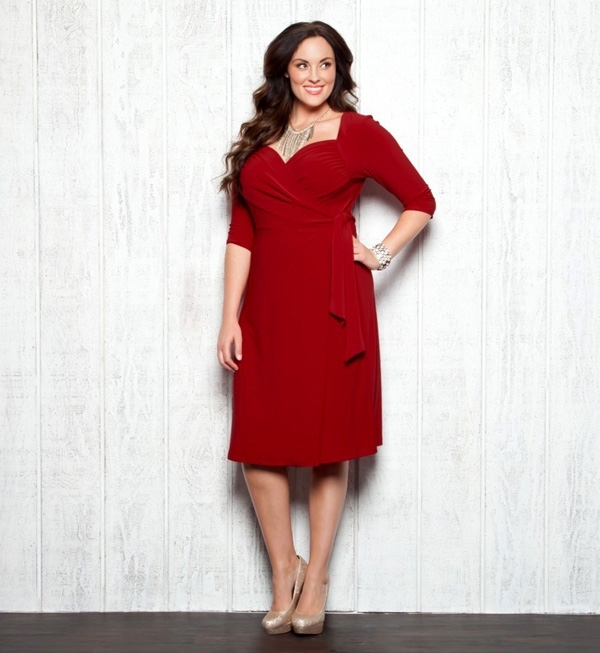 Wrap dresses have firmly entrenched themselves as being must-haves in many wardrobes, and with good reason. Wrap tops and dresses work wonders for bigger busts as they separate the breasts and enhance their appearance.
---
2

Avoid High Necklines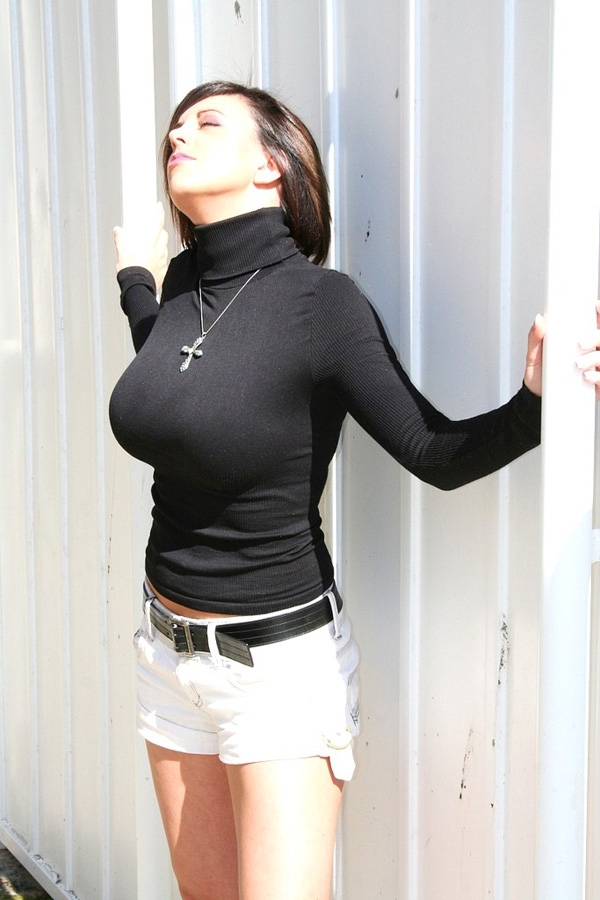 This is probably one of the most important fashion tips for women with large breasts. Wearing high necklines can lead to the appearance of a 'uni-boob' which is flattering to no one. For this reason, it's generally best to avoid high, rounded necklines and turtlenecks.
3

Same Goes for Halternecks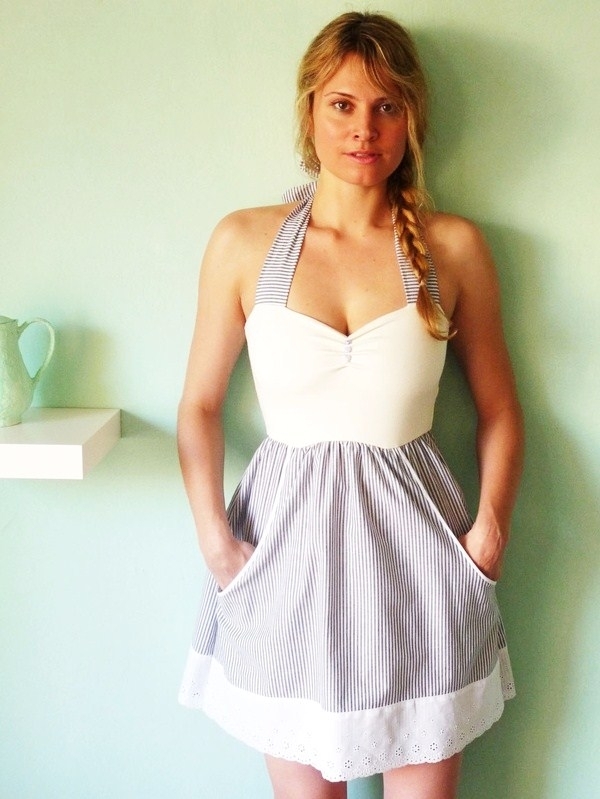 Much like high necklines, halterneck styles can have an unflattering effect if you have big boobs. Halternecks can make already large breasts look bigger than they are and it's often harder to wear a suitable supportive bra underneath.
---
4

Stick to Scoops and V-Necklines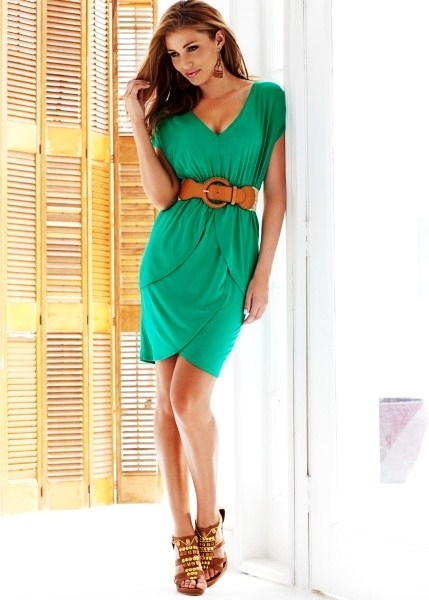 I previously mentioned the idea of the 'uni-boob', and a good remedy to this is to wear scoop or v-neck tops. These necklines provide an open expanse of skin between your neck and bust, creating the appearance of a smaller bust.
---
5

Get the Right Bra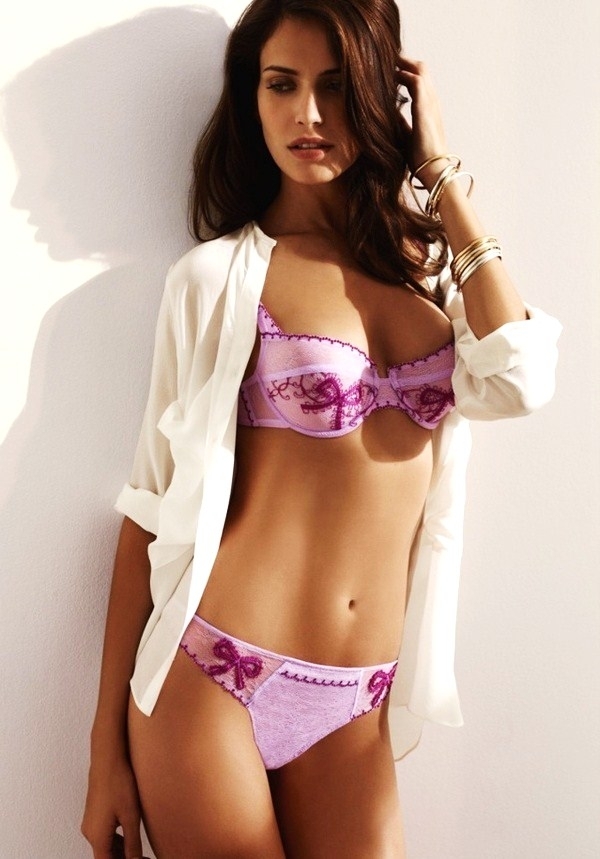 As far as fashion tips for women with large breasts go, this is both for functional and aesthetic purposes. If you've never been properly fitted for a bra before, then it's about time that you do. The right bra will not only accentuate your bust and provide better support, but also make the rest of your clothes sit and look better.
---
6

Choose the Right Sleeve Length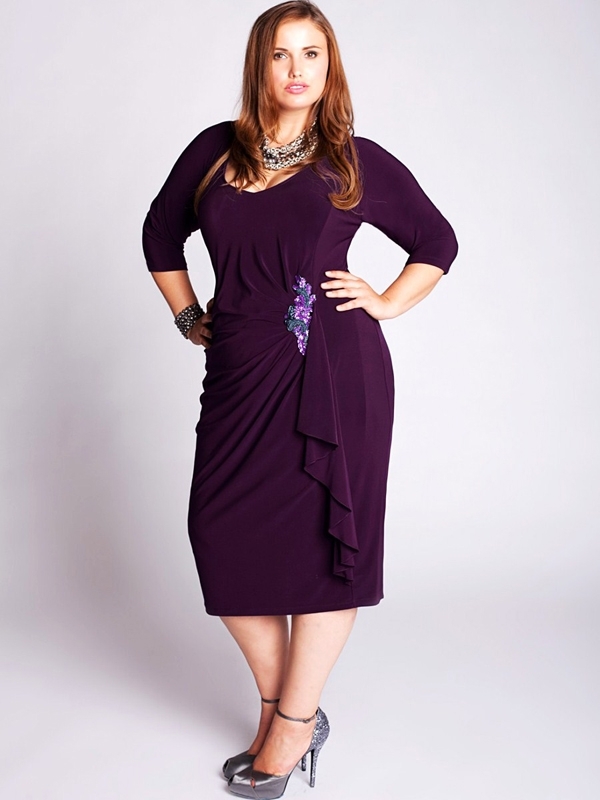 The length of your sleeve can make all the difference when it comes to enhancing the appearance of your bust. If you've got a larger bust, opt for three quarter sleeves as these are generally more slimming than short or sleeveless styles.
---
7

Choose Thicker Straps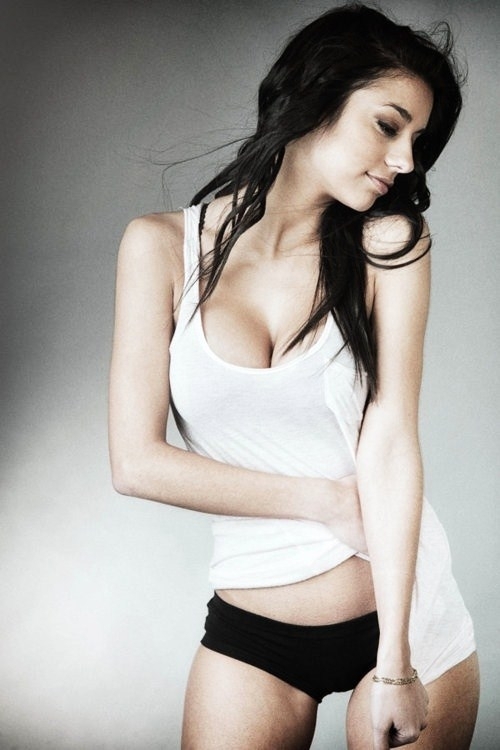 If you've got a bigger bust, avoid spaghetti straps at all costs. They'll only exaggerate the appearance of your bust. They don't provide much support either. If you do want to wear a singlet type top, then opt for one with thicker, more supportive straps as they will act to balance out your bust.
---
8

Wear Fitted Jackets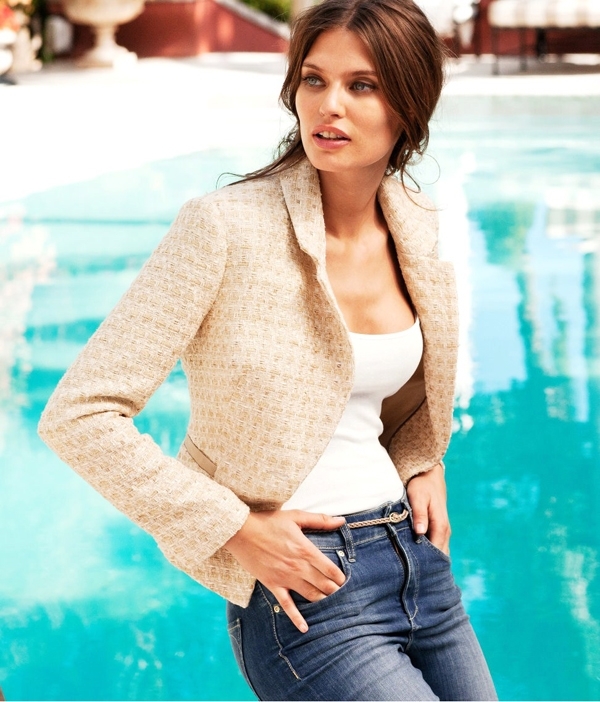 This fashion tip for women with large breasts is about choosing the right kind of jacket. Women with larger busts should steer clear of boxy or bomber jackets and instead opt for a fitted, streamlined style that's nipped in at the waist.
---
9

Single Vs Double Breasted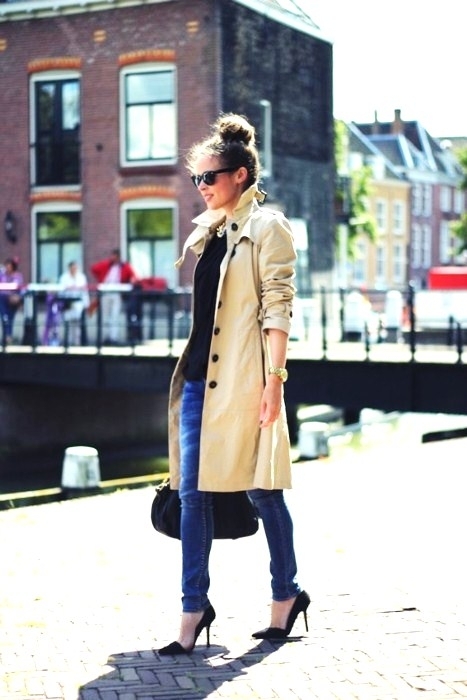 If you've got a larger bust, stick to single breasted rather than double breasted jackets. Double breasted jackets add bulk to your bust, whereas single breasted styles can have a slimming effect on the body.
---
10

Avoid Wide Lapels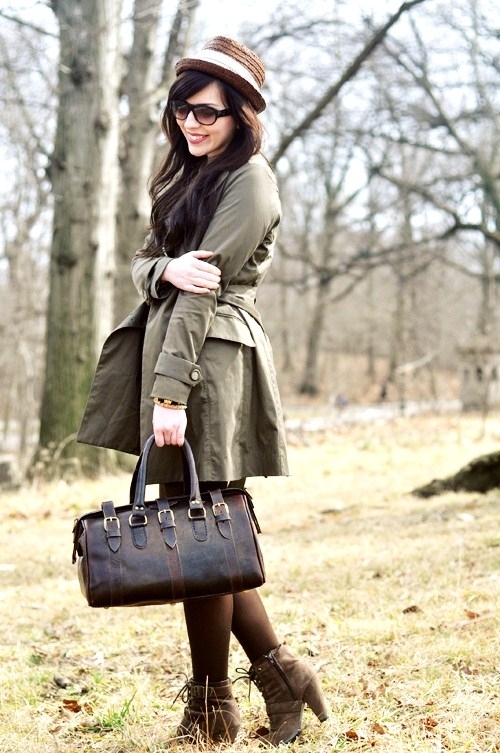 When it comes to fashion tips for women with large breasts, it's all about reducing bulk around your chest area. Coats or jackets with wide lapels can add unnecessary bulk to your top half, exaggerating the appearance of your bust. Stick to single breasted styles with minimal fussiness.
---
11

Know Your Knits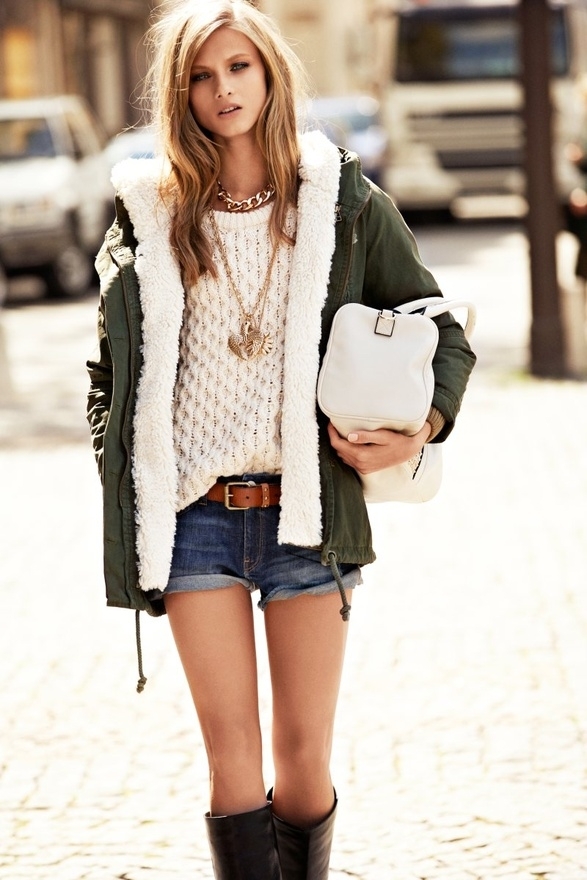 The larger your bust, the more you may want to steer clear of chunky knits. Chunky knits can add extra bulk and make you appear larger than you are. Instead, opt for finer knits that will minimise bulk.
---
12

Avoid Baggy Styles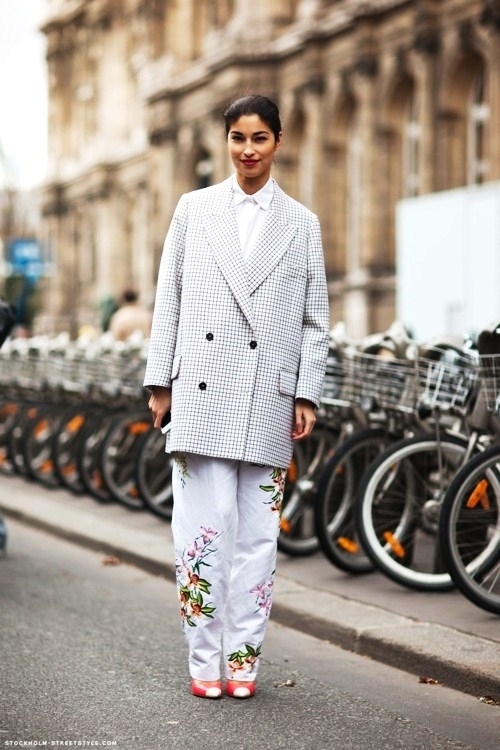 Loose or baggy styles of clothing can swamp your figure and make you appear larger than you are. This is doubly troubling for those with large breasts. Wear clothes that are more fitted to help create a slim, streamlined appearance.
---
13

Cinch It in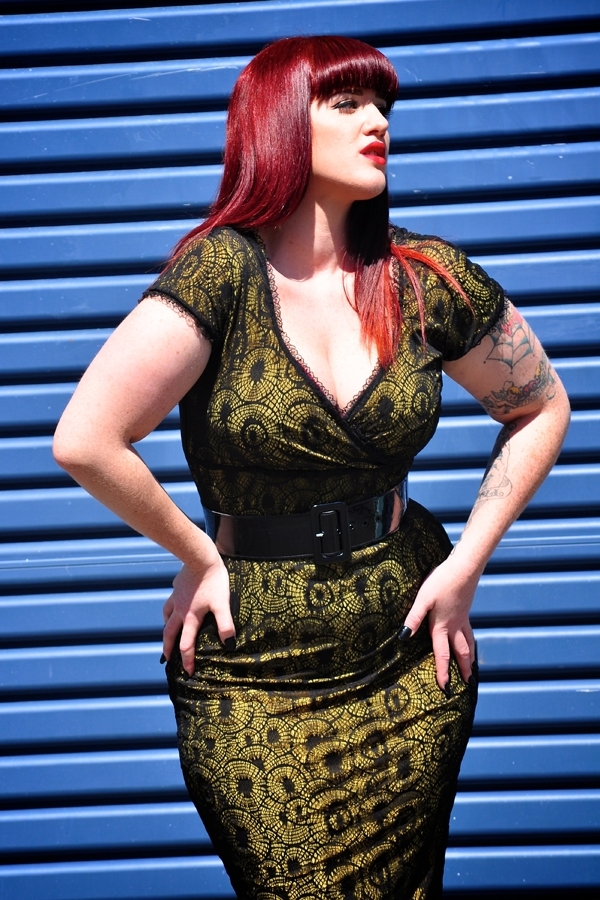 Cinching in a dress or a top with a waist belt may not be the first thing that comes to mind when it comes to fashion tips for women with large breasts, but you can make it work. Instead of belting in a flowy or voluminous top or dress, opt for one that is fitted around the bust to create a streamlined effect.
---
14

It's in the Bag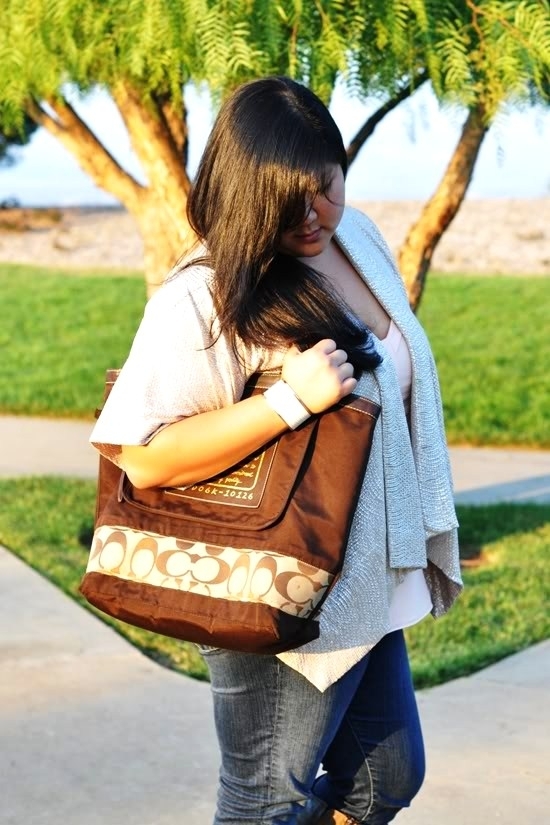 Choosing the right sized bag can have a tremendous effect on the appearance of your bust. For women with large busts, opt for medium to large sized handbags as these create a sense of balance. Tiny or compact bags can further exaggerate the appearance of your bust.
---
15

Layer Smart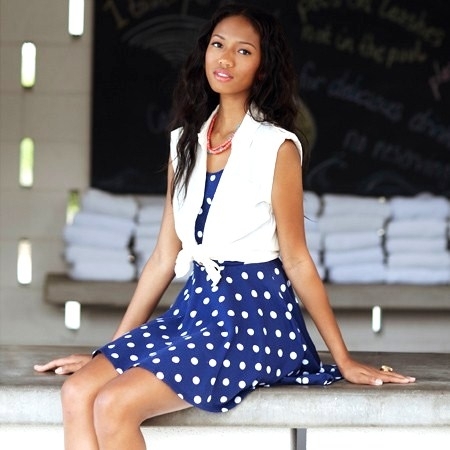 For women with larger breasts, you often find that you have to buy clothing a size up to accommodate for a larger bust. If you've got a dress that seems a bit too billowy as a result, work this season's hottest trend by wearing collared shirt over the top and tying it at the waist to create a cinched and cropped effect.
---
16

Wear Dark Colours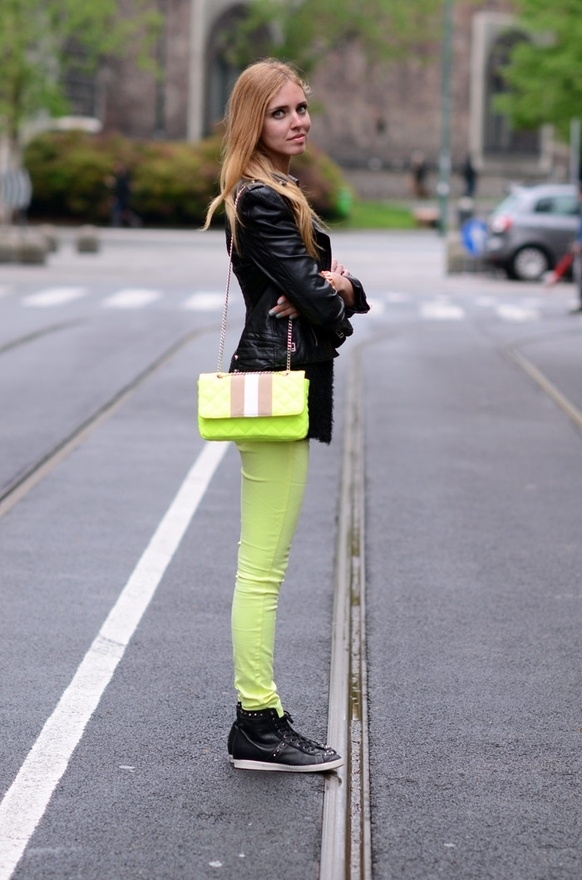 Darker coloured clothing is generally more slimming than lighter coloured clothing. As a result, wearing darker colours on your top half can have the effect of reducing the appearance of your bust. Incorporate light or bright colours into your outfit on your bottom half or in the form of accessories.
---
17

Stick to Short Necklaces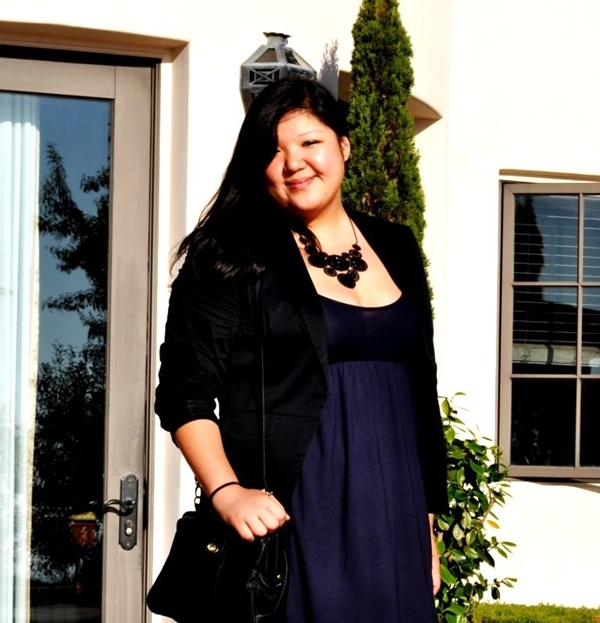 Long necklaces have a tendency to sit awkwardly over a large bust. When it comes to this fashion tip for women with large breasts, stick to shorter chains or collar style necklaces.
---
18

Say It with Stripes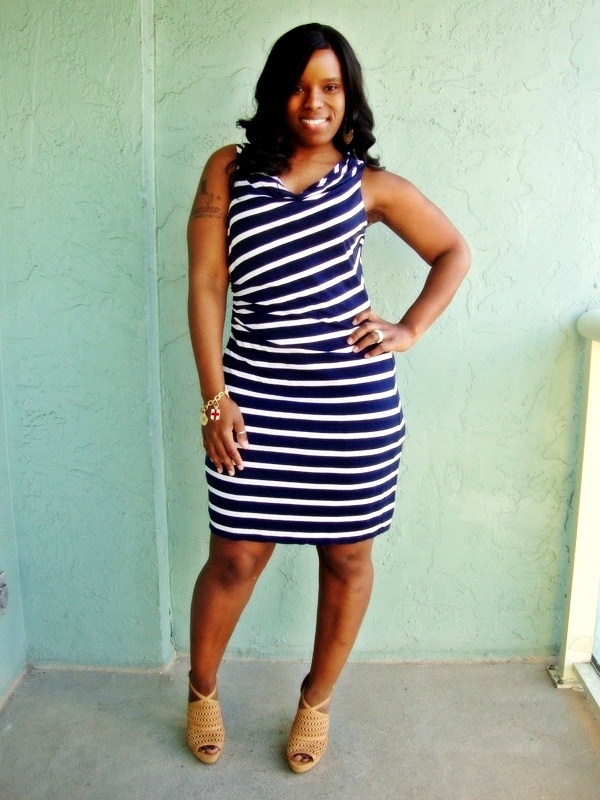 Be mindful when wearing stripes. Horizontal stripes can have a widening effect, which will do no favours for a large bust. This doesn't mean you can't wear stripes at all though. Try vertical or diagonal stripes for a look that is more flattering.
---
19

Avoid Elaborate Tops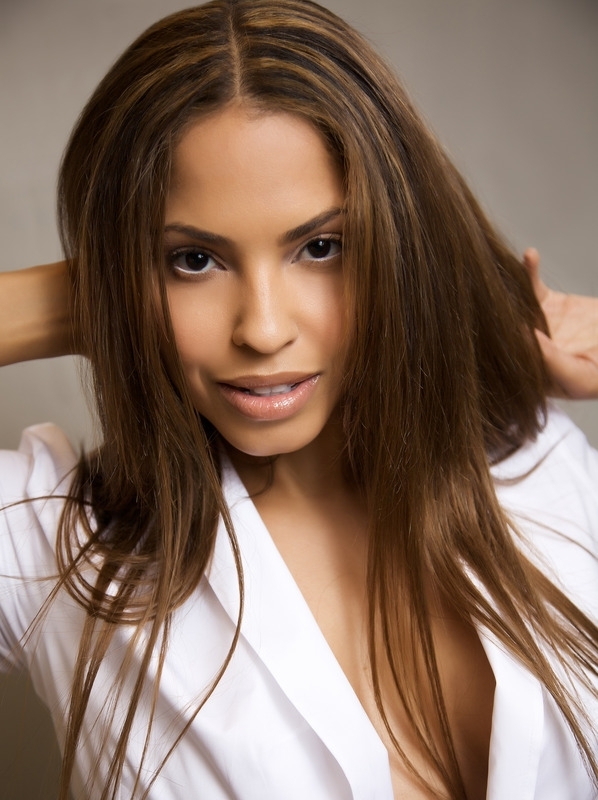 When you have a big bust, it's always best to opt for simple, classic tops rather than something really busy which can make the chest look even bigger. Steer clear of ruffles, sequins or anything frilly around the neckline or chest area.
---
20

Get It Tailored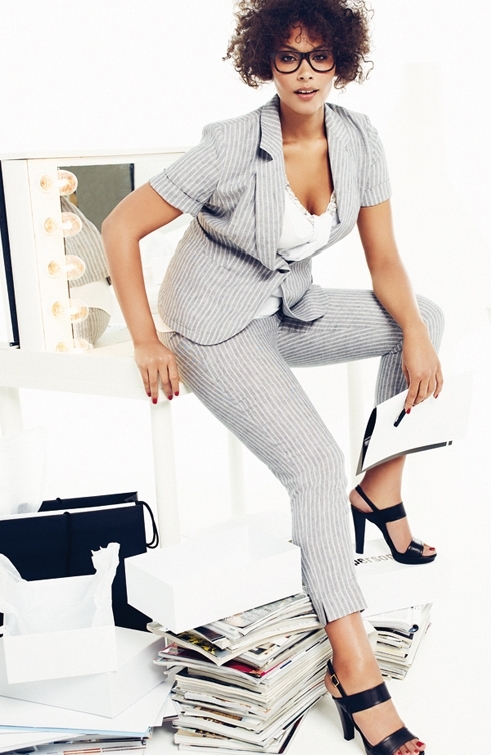 If you have clothing that you absolutely love but is baggy because you had to buy a size up to accommodate your girls, get it tailored! No need to go out with ill-fitting clothes when you can get it tailored to fit all of your curves! It might cost extra to get this done, but it's cheaper to get certain pieces tailored to fit you rather than buying thing that don't fit quite right and never wearing them.
---
21

Choose the Right Fabric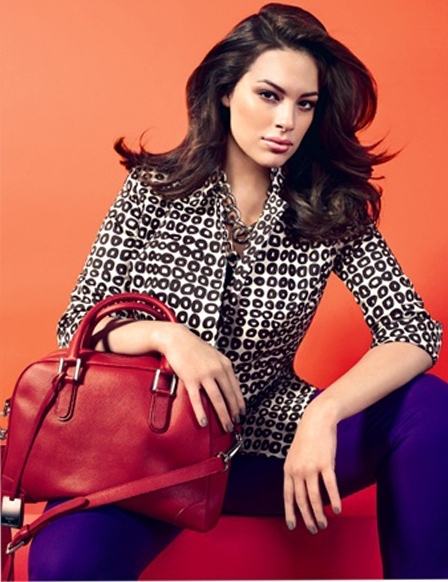 When shopping for clothes, I typically don't pay much attention to fabric unless it's something that's itchy. However, fabric is actually really important! Certain fabrics flatter the bust while others can accentuate a large bust. Look for soft fabrics like cashmere, cotton or jersey and avoid velvet and satin.
---
22

Cover up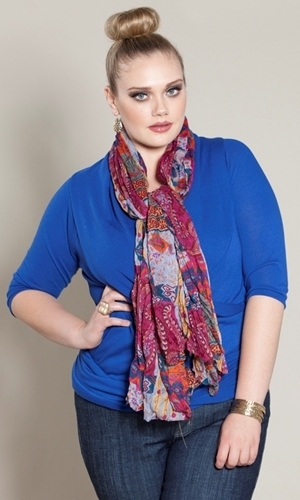 Scarves are such a versatile accessory. You can use them to add some color to your outfit, keep you warm or cover up a neckline that's too short. Scarves come in handy for big-busted beauties because you can cover up a top that reveals too much or is over accentuates your chest.
---
23

Don't Get Clingy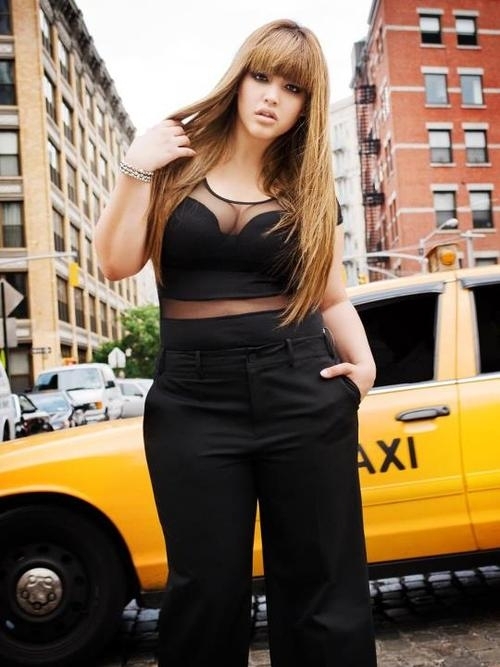 Lastly, you want to make sure your tops and dresses are fitted, but not clingy. Clothes with clingy, high necklines or fitted knit tops emphasize large breasts and take the spotlight away from you. There's nothing wrong with showing off your girls, but do it in a more stylish way. Consider wearing a corset top or a dress with an angular neckline which will highlight your assets and create a stylish silhouette.
When it comes to fashion tips for women with large breasts, it's about understanding what works for your body shape. What's your number one fashion tip for women with large breasts?
More
---
Comments
Popular
Recent