Babydoll tops are adorable, flirty, fun, and very forgiving. Actually, let me put that a better way: they're incredibly flattering. If you're fuller figured, they accentuate your shape, creating curves and hiding problem areas. However, worn with the right items, they're great for any size or shape. They're not just for summer, either, although they certainly look lovely in the warmer months. Don't shy away from them in winter, spring, or fall. In fact, after seeing the following fabulous babydoll tops, you might be tempted to run right out and buy one – or three!
Table of contents:
1

Embroidered Babydoll Top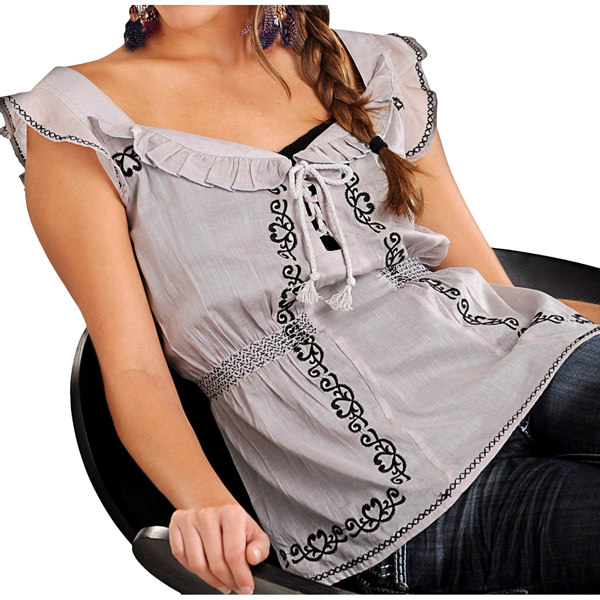 Embroidered babydoll tops have extra depth and texture, although you want to be careful. Too much embroidery or embellishment with this cut makes it look like you're trying to hide something. Look for something like this stunning sleeveless voile top, which is only $31.95 at Sierra Trading Post. You want details, not something to hide behind!
2

Open Weave Tops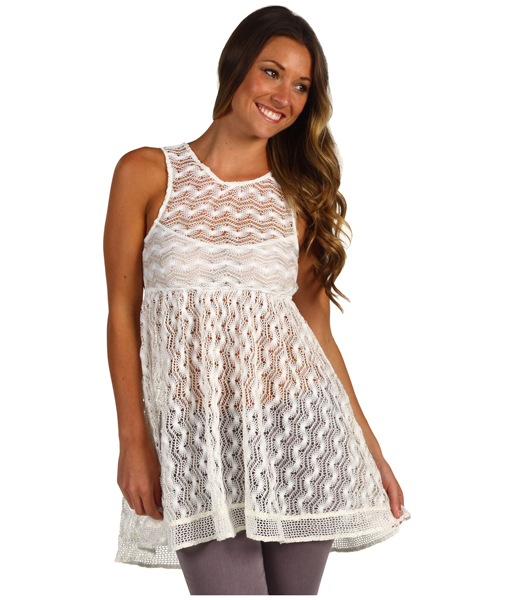 It definitely won't look like you're hiding anything in this top! This is ideal for beach days or sunny spring mornings. While you can certainly slip on a cami underneath or wear it over your bathing suit, it's not necessary. An open weave top lets you flaunt what you've got without showing off too much. With some contrasting leggings or skinny jeans in black, dark blue, or plum, you'll be a knock out! This Free People top is $59.99 at 6pm, but there are more affordable options at Macy's, Kohl's, or even your favorite retailers.
3

Layered Babydoll Shirts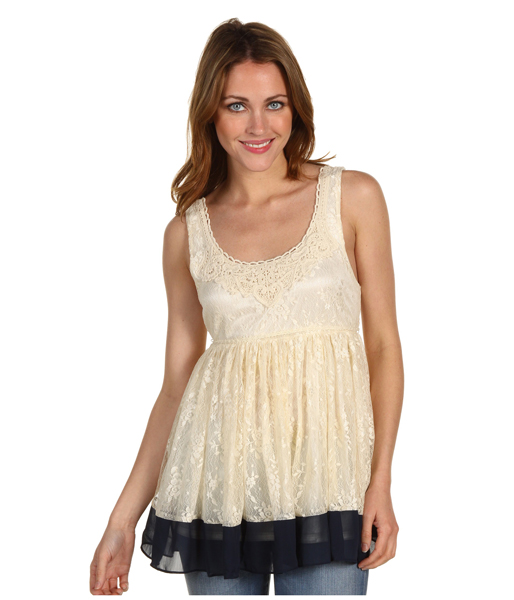 Because of the cut of the silhouette, babydolls look beautiful layered – but it's better when the layers are somehow built-in, as with this gorgeous, lacy Brigitte Bailey piece. Keep it casual with some blue skinny jeans and a pair of heels or take things up a notch by pairing a top like this with cigarette pants or capris in warmer weather. This one's only $29.70 at 6pm! It's a great time to shop for babydoll pieces!
4

Lovely Lace Tops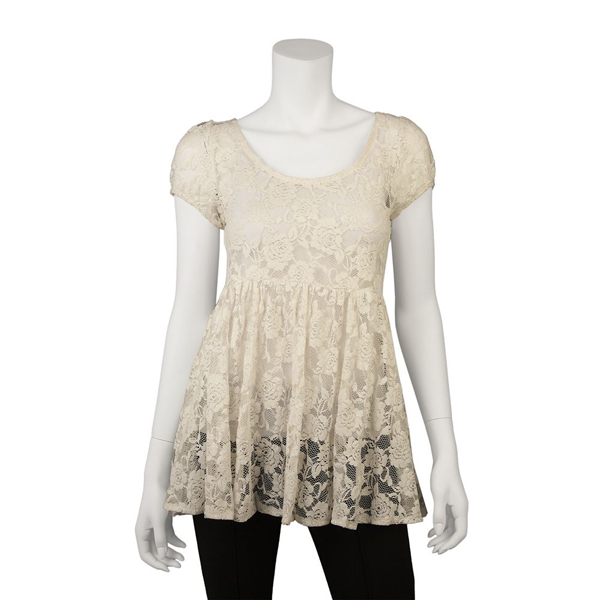 As you can see, lace is definitely in right now. With the babydoll cut, lace is feminine, flirty, and so sweet. With something like this, you can do it up like a babydoll dress with dark leggings and chunky ankle boots or platforms. This IZ Byer lace top from Kohl's is a steal for only $25.99, and there are plenty of pieces just like it at other shops.
5

Pretty in Plaid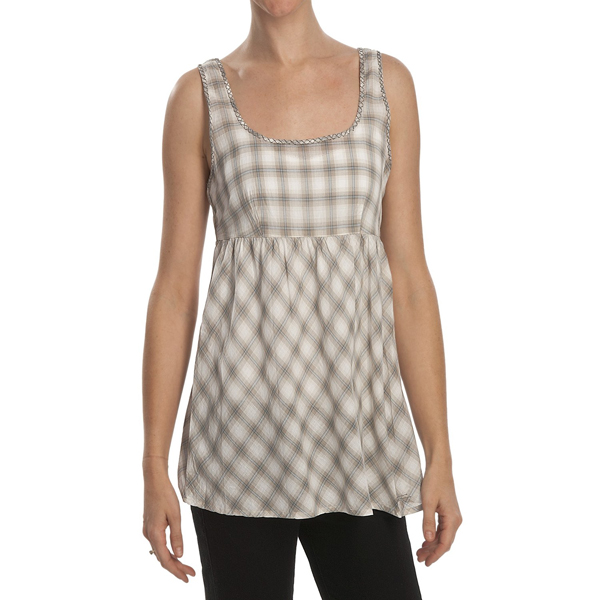 With a babydoll top, you don't want to be too over the top. While plaid designs are in right now, you'll want to stay away from a brightly colored or tartan design; it's a little too much. Something like this, with a contrasting cardigan in a bright shade and neutral bottoms, is the perfect casual ensemble. Sierra Trading Post has this interesting look for just $27.95, but other retailers have different palettes that are still safely neutral.
6

Fun Floral Prints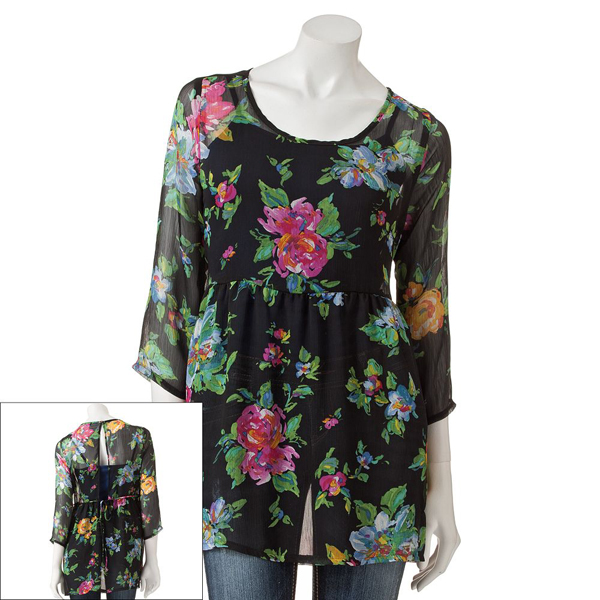 Floral is making a surprising comeback, and if you're dying to try it but don't want to be too out there, something like this About a Girl babydoll from Kohl's is the perfect choice. It's made of floaty, feminine chiffon, so with the right accessories, you'll look like a million bucks (even though it only costs $27.99). In fact, you can easily wear this with fitted jeans and complementary colored heels to really knock 'em dead.
7

Tiered Tops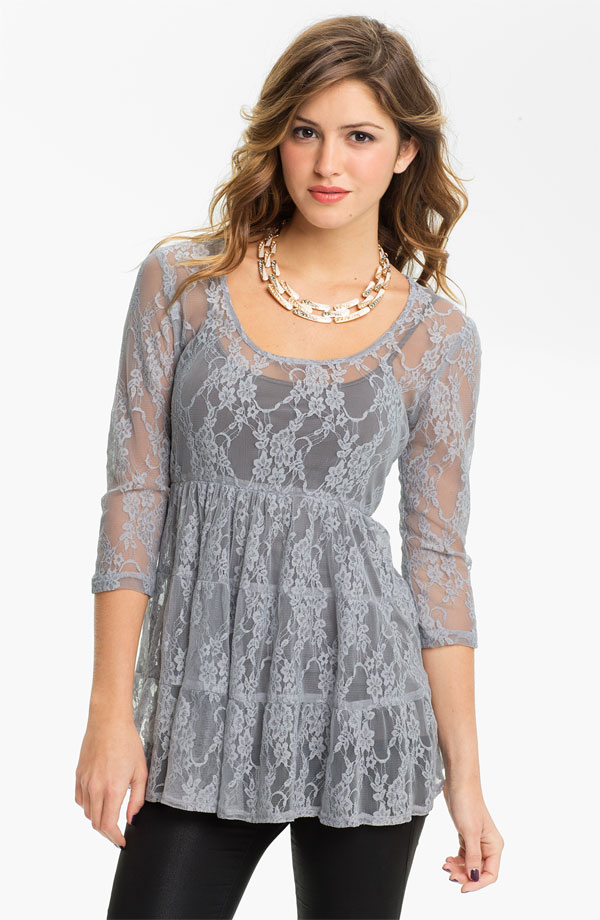 Back with the lace again! However, what you really want to pay attention to while viewing this gorgeous Love Squared top is the tiered design. This is a great way to fake the layering look without adding any extra bulk. With a cami beneath and some fitted leggings below, you can slip into some bold, jewel-toned heels, carry a cute clutch, and throw on a statement necklace, and you're ready to hit the town! At only $24.90 from Nordstrom, why not splurge and buy the black as well?
8

The Perfectly Plain Babydoll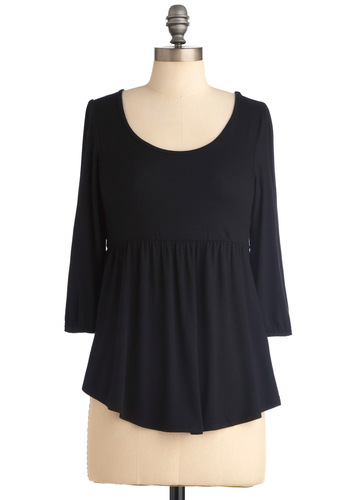 If you're not really sure how to feel about the babydoll look, feel free to keep it plain and casual. The Radio Contest Top from ModCloth is like a T-shirt with a twist, so you're sure to feel comfortable in your favorite jeans. You can dress it down in sneakers or add some peep-toe pumps for a little va-va-voom! With something like this, you can also go a little crazy with your accessories while still staying totally comfortable.
9

A Slinky Silhouette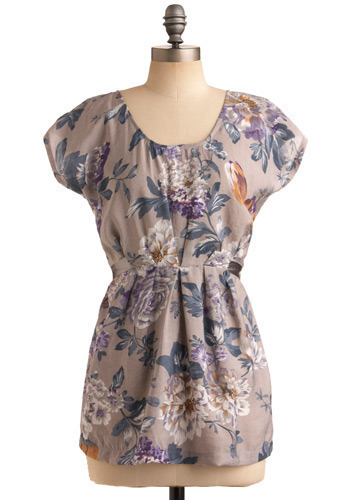 ModCloth also brings you this dainty, feminine Fog and Flowers top for $39.99. It plays with florals, but the more important part is that it offers a twist on the traditional babydoll silhouette. So, again, if you aren't quite sure you want to take a wayback trip to the mid 1990s, something like this helps you ease into the trend – and quite beautifully at that!
Babydoll tops, like babydoll dresses, are cute and quirky. Wear them with leggings, skinny jeans, or fully opaque tights for a lovely, feminine, fun-loving look! Do you love the babydoll trend or will you be giving it a pass?
Please rate this article