Struggling to imagine yourself in any of last week's key fashion week looks? You aren't the only one. Many designers were criticized for their bizarre creations, including that beige oven-rack dress – I mean, where on earth would you wear it?! All is not lost, though. Here are some of the fashion week looks we can completely fall in love with – and rock through the next season.
Table of contents:
1

Wrap Dresses…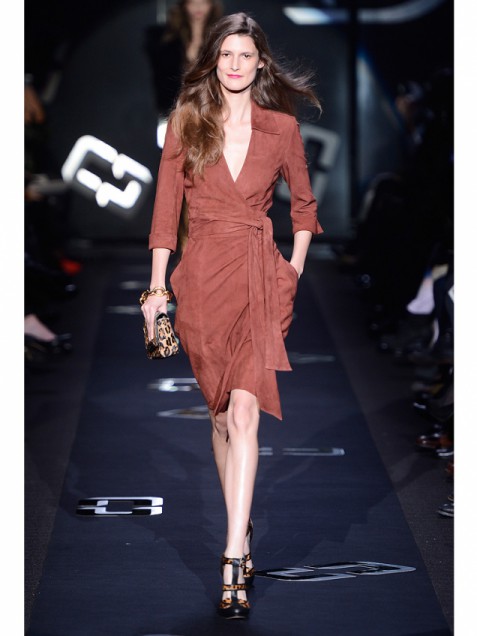 That Diane von Furstenberg chocolate brown wrap dress is inspiring similar designs all over the high street – and it's no real wonder why. The flattering cut is ideal for work and play, and looks gorgeous worn with strappy sandals, a clutch bag and a chunky bracelet. Make like Diane by copying the models' loose hair and minimal make-up. Easy and chic fashion week looks? Yes please!
2

Vintage…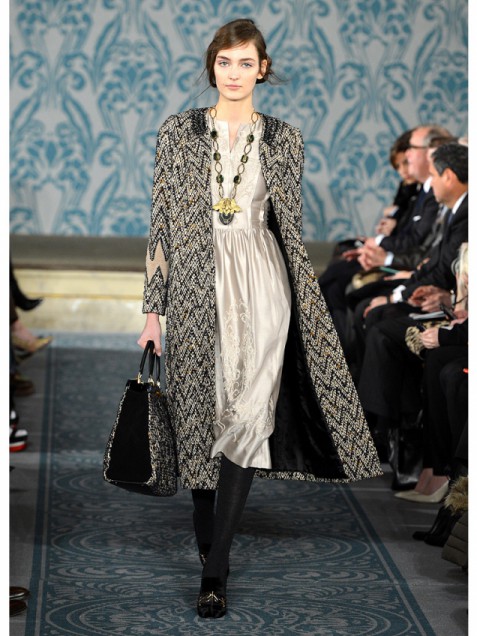 Seen the big revival in vintage style over the past month? That's thanks to Tory Burch's retro collection, and especially those gorgeous prints. Chunky monochrome coats worn with delicate silky dresses and big, eye-catching jewelry made the look oh-so-wearable, and it's warm too –tights and black flats are a great finishing touch. This is definitely going to be one of the hottest looks this fall.
3

Bright…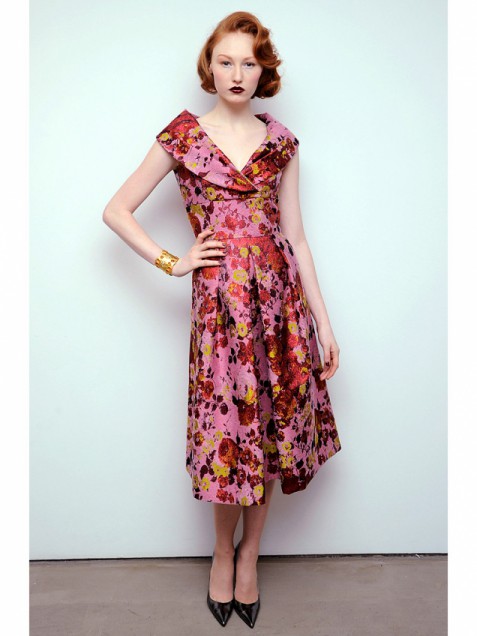 Color is already making a splash, but if you prefer a more subtle take than color-blocking, try a bold print. Barbara Tfank dresses feature traditional yet flattering designs in big, bright and bold prints – and they are ideal for wearing with heels when it's warm, and adding a cardigan when it's cooler. For a more casual look, opt for a shorter copy, with less structuring. Then just add black accessories.
4

Hot Pink…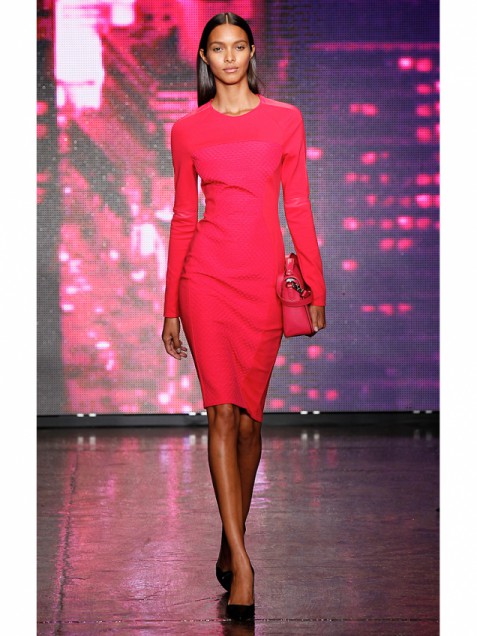 Need a new statement color? DKNY debuted a range of smart looks in striking colors, but it was the bright pink long-sleeved dress that drew the headlines. Worn with black shoes and a matching pink clutch, the model looked sensational – and it's ideal for brightening up the office or wearing at home. This is an absolute must – I can't wait to get my hands on a copy!
5

Tough Chic…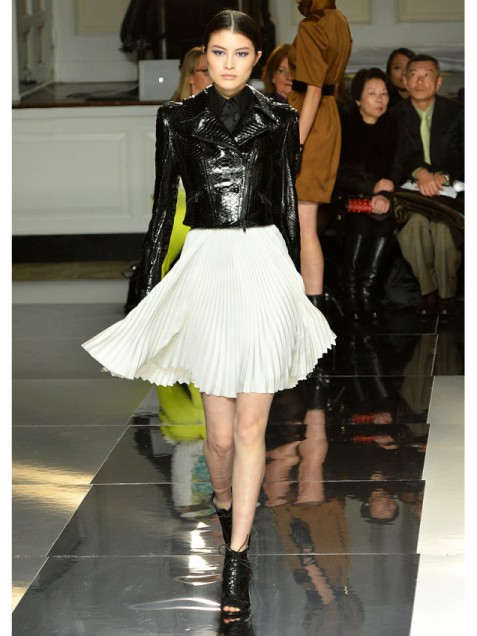 Love clashing fabrics? Jason Wu has you covered. His textured heavy black jackets and chunky black shoes were perfectly contrasted by a see-through black shirt and wispy white skirt. This look is ideal for the Spring, covering the arms completely, and I loved the model's straight center-parting and black eyeliner, too.
6

Shift Dresses…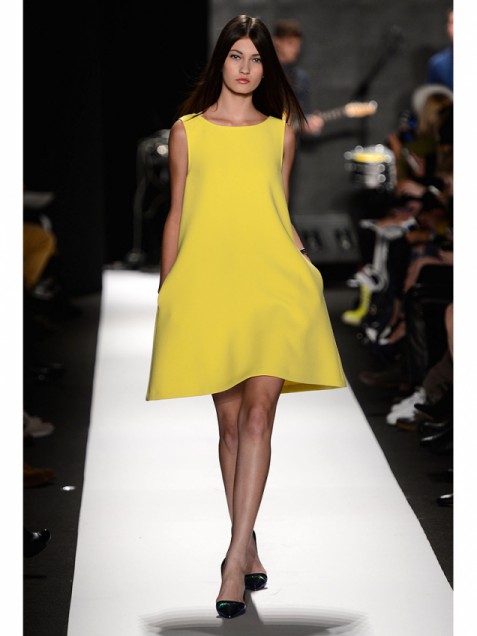 Rebecca Minkoff showed off a range of shift dresses in New York, but her designs had two big differences to the usual. First, the loose shape, which flatters and catches the eye; and then the super-bright neon colors. Keep hair and make-up sleek but understated, and just add black flats to finish the look. Easy!
7

Mini Dresses…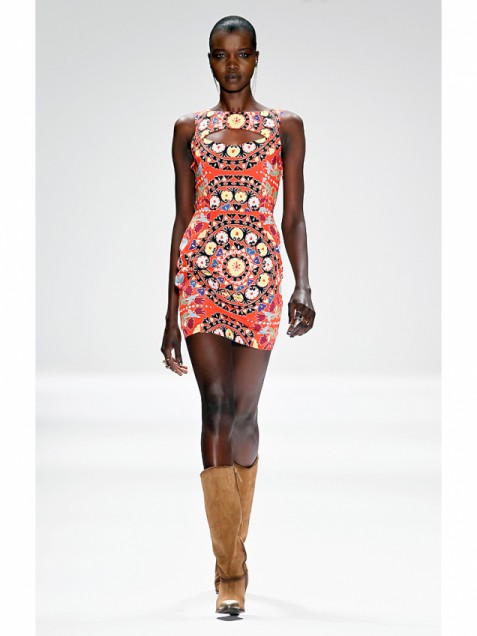 There were a few takes on mini dresses across the shows, but Tracey Reese was one of the favorites. Her tight sequined floral designs featured stylish crew necks, and worn with socks and red boots, were edgy and fashion forward. Sweep across a fringe and add some eyeliner to complete the look! Mara Hoffman also stood out with a collection of brightly colored graphic mini dresses featuring bust cut-outs. Make like the models and team them with tan calf boots.
Whatever your style, there was a lot of fashion week looks that are instantly wearable this year – but of course, there were plenty of crazy looks too. I can't wait to get restyling my wardrobe! What looks are you planning to rock this year? Let me know!
Please rate this article