I love wearing gorgeous maxi dresses during the spring and summertime. There are so many styles and patterns out there that it's getting hard for me to resist shopping for maxi dresses. Here are some of my absolute favorite gorgeous maxi dresses that you should check out, too!
---
1

'Jackie' Zigzag Stripe Sleeveless Maxi Dress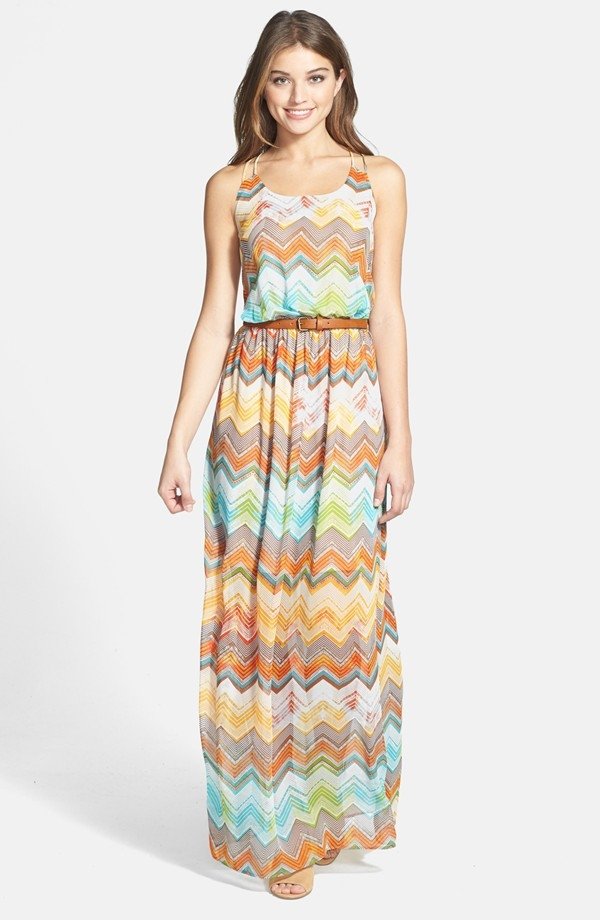 This is one of the brightest and most gorgeous maxi dresses I have seen! The sun-washed colors are perfect for this season! I love that it comes with a structured belt that complements the dress. Get yours at Nordstrom!
---
2

Woven Maxi Dress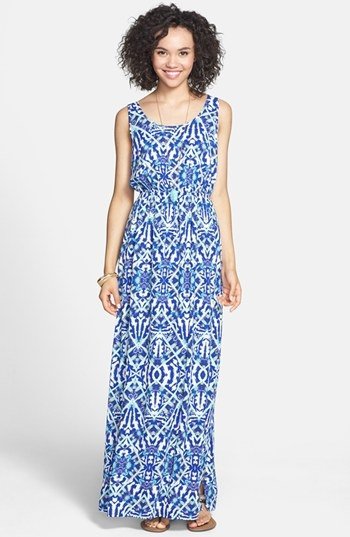 I love this summery maxi dress from Nordstrom! This is such a fun way to wear the ever-popular tribal print! The side slits add a cute touch to this maxi dress. I would wear this maxi dress with some metallic sandals to add some shimmer to the outfit!
Trendinig Stories
More Stories ...
3

V-Strap Maxi Dress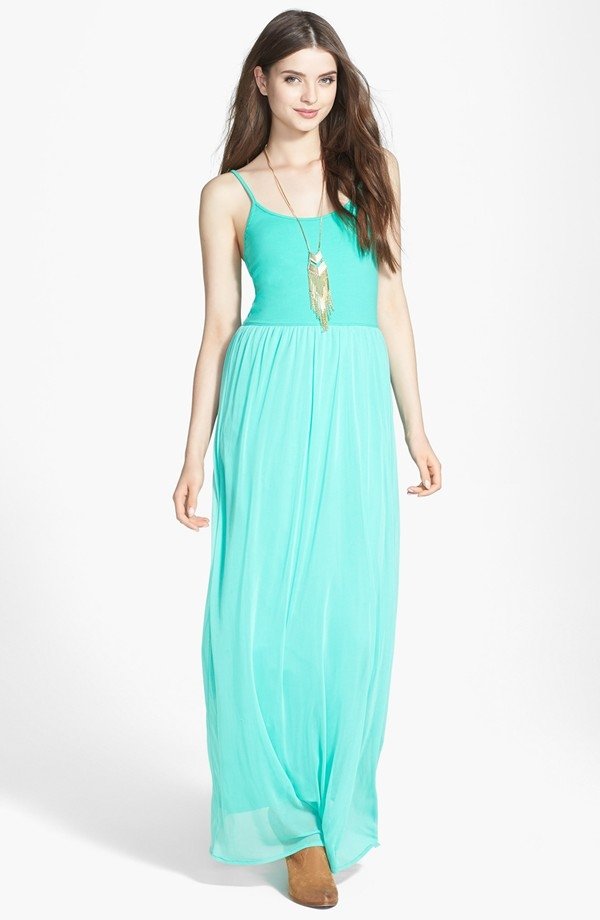 This color is absolutely beautiful. And I like that instead of the maxi dress being a plain solid color, the top part is different from the bottom. This would be such a great dress to bring to a trip to the beach! You can find it at Nordstrom.
---
4

Print Maxi Dress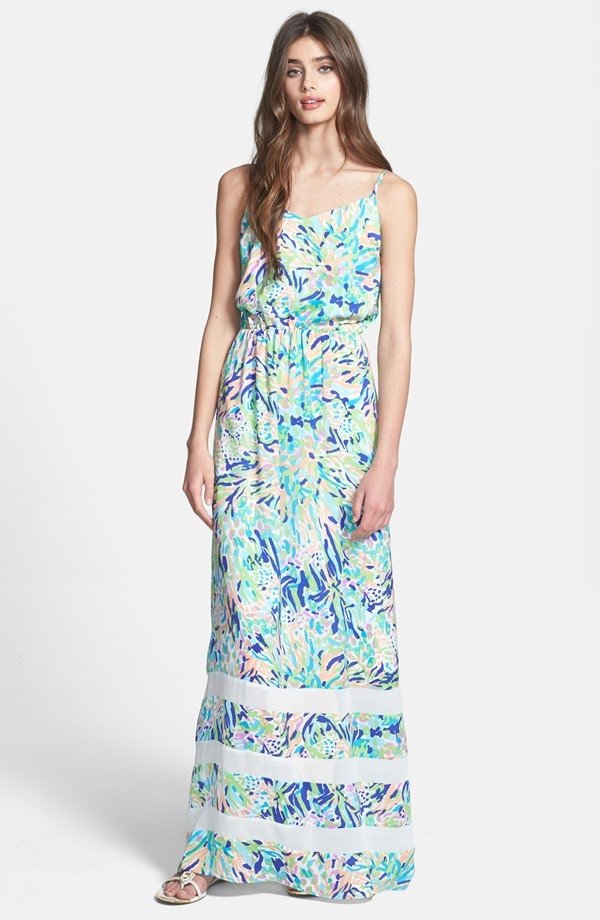 This is my favorite maxi dress on this list, and it's another Nordstrom find! Where to start…I am loving the bold pattern – it is perfect for spring and summer! But the cutest part is the lower skirt, as it has lace stripes!
---
5

'Delilah' Floral Silk Maxi Dress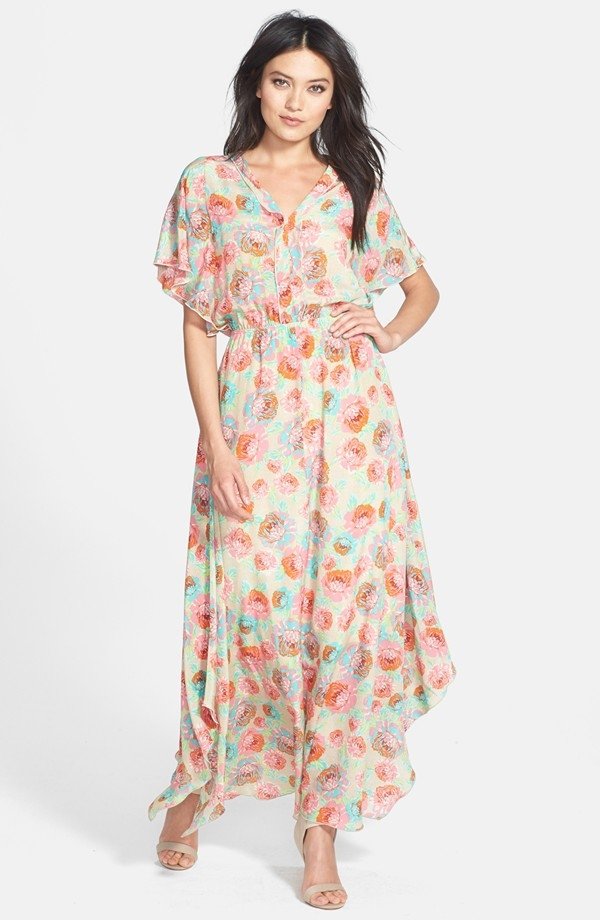 This boho-inspired maxi dress from Nordstrom is perfect for a summer wedding! It looks very casual but dressy enough for a nice day out! The darling floral pattern is too cute to pass up!
---
6

Knit Maxi Dress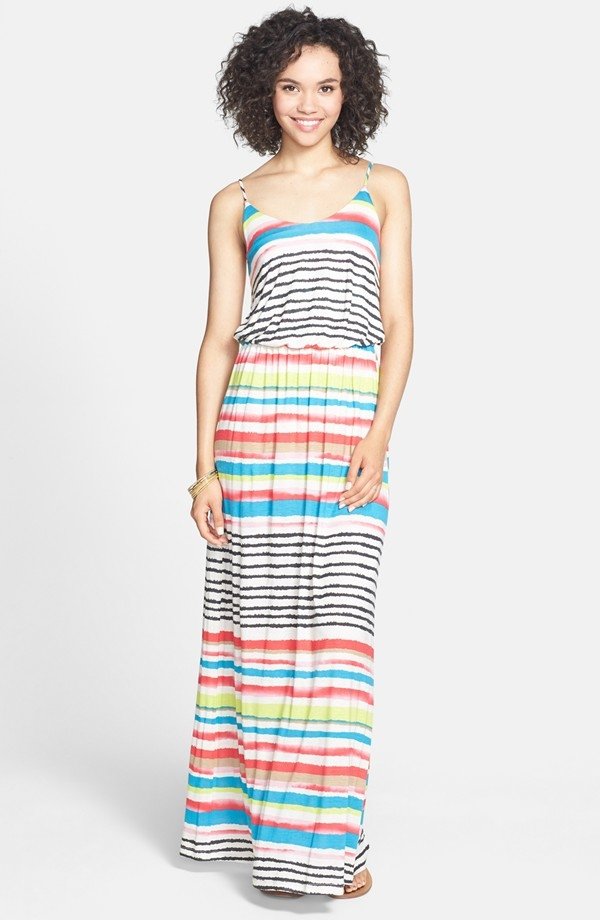 I really like this bright striped pattern. It is very lightweight, so I will be wearing this around pretty often. And if you are looking for something really comfortable to slip into on a hot day, this is a great choice! Once again, you can check it out for yourself at Nordstrom.
---
7

Tie Dye Cotton Maxi Dress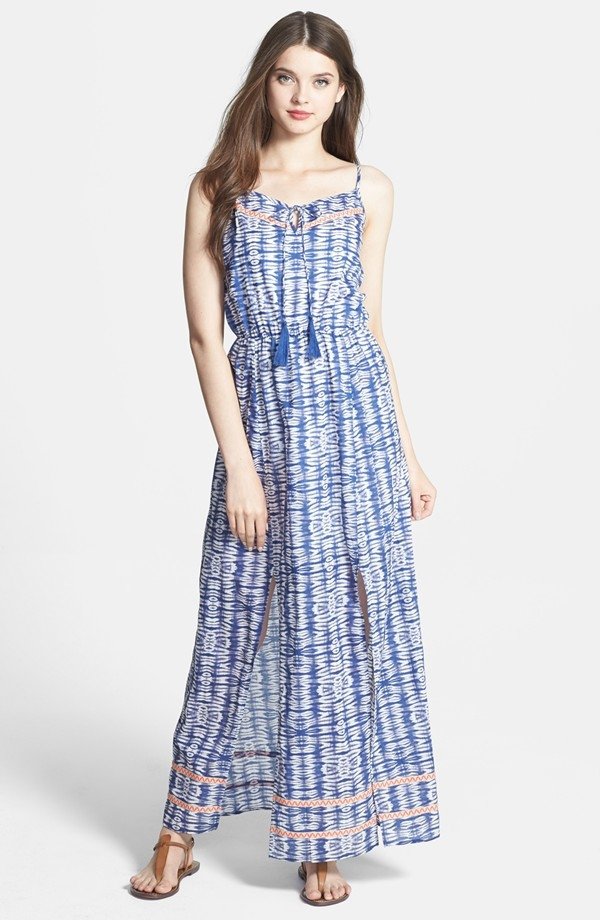 I really like this Nordstrom maxi dress because of the tie dye pattern. Plus, I think that the tassel tie at the front is a cute touch to this dress. The orange lining at the top and bottom is a fun detail, too!
---
8

'Nina' Tank Maxi Dress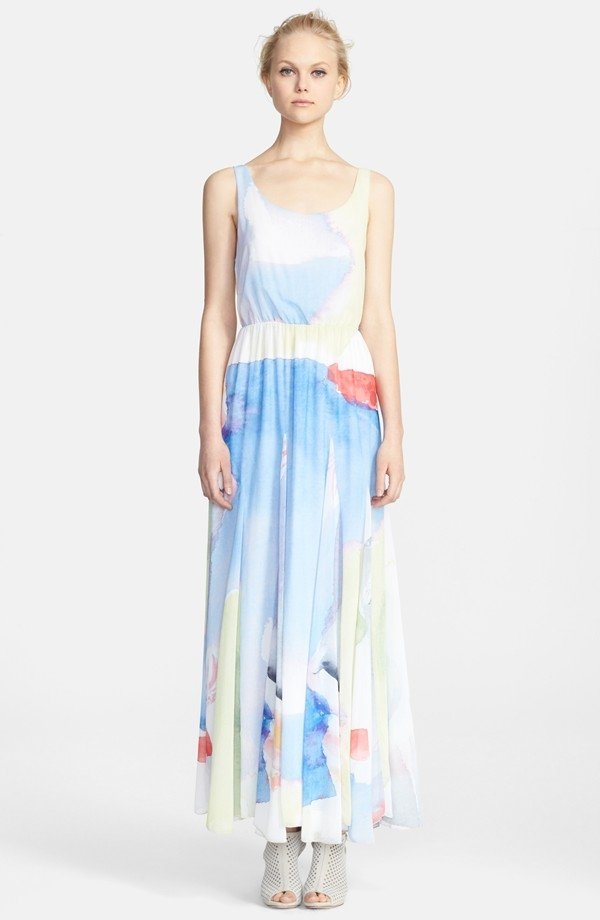 This beautiful maxi dress looks like a watercolor painting. I love the light and delicate colors – they really liven up the dress. I would wear this Nordstrom dress with some fun sandals, as this maxi dress is ankle length.
---
9

Mojave Maxi Dress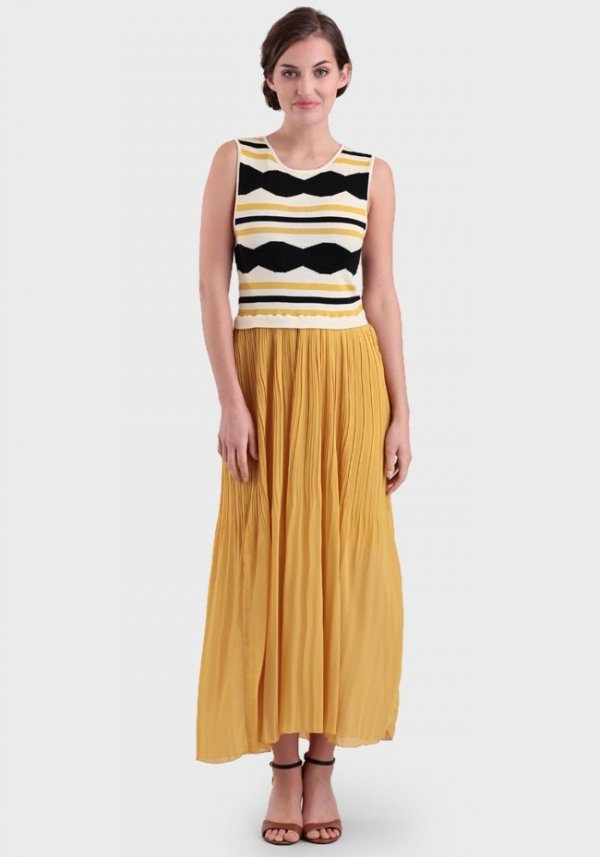 This playful maxi dress by Dear Creatures has fun details that you will love, like the knit top and light, flowing skirt. Lovely! You can get yours at Ruche!
---
10

Austen Chiffon Maxi Dress
This maxi dress is beyond fabulous! There is delicate crochet and eyelet detailing at the front, shoulders, and back. It's so Jane Austen-period, hence the name. I love how this maxi dress drapes beautifully! Get yours at Ruche!
---
11

Emmalyn Maxi Dress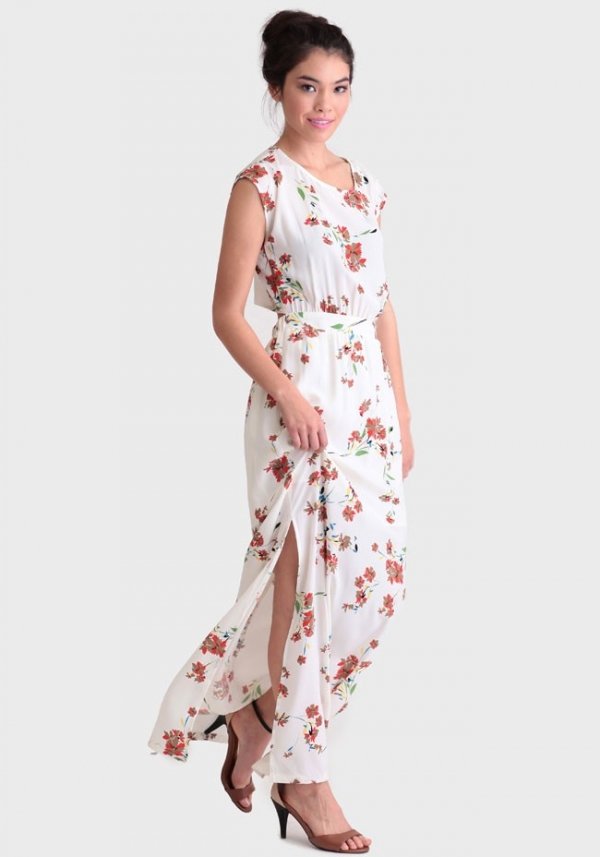 This sweet floral maxi dress from Ruche is perfect for those of you who tend to shy away from brighter colors. I would wear this springtime ready dress with some strappy sandals.
These are some of my favorite maxi dresses this season. I really like to dress up, but during those hot spring and summer days, I rely on maxi dresses to keep me cool yet still stylish. Would you buy any of these maxi dresses? Where are some of your favorite places to shop for maxi dresses?
---
Comments
Popular
Related
Recent