Summer is a great time to show off your body. Wearing wraps during the summertime offers you a comfortable way to sport a sexy look. Wraps come in all sorts of style, patterns and colors and can be worn everywhere from cookouts to formal occasions. There are wrap dresses in every price range and you are sure to find one that suits your budget if you do enough shopping around. Here is our list of 7 gorgeous wrap dresses for Summer. We've included every price range to give you ideas, but remember you can duplicate the expensive looks with a little creative shopping!
---
1

Lips Don't Lie Dress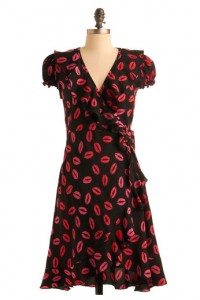 Price: $87.99 at modcloth.com
Wouldn't this be a fun dress to wear on date night? It's such a pretty wrap dress, floaty and flirty and fun... look at all those kisses! I especially like the curvy fit and those sweet sleeves.
---
2

Komarov Jersey Wrap Dress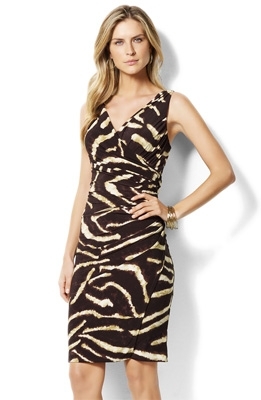 Price: $158.00 at shop.nordstrom.com
This elegant dress comes in a polyester/spandex combination and is made in the USA. You will stun the crowd in this black beauty and feel confident about yourself.
3

Diane Von Fastener 'Samson' Maxi Wrap Dress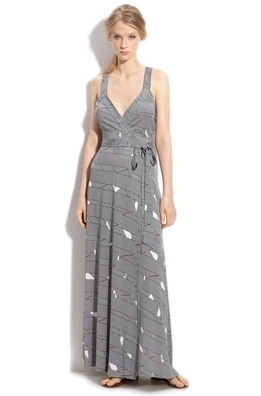 Price: $485.00 at shop.nordstrom.com
This dress will make the guys swoon and have you dancing well into the night. Classic enough for a date and sophisticated enough for the opera. You will shine in this breathtaking number.
---
4

Mossimo Women's Multi-wear Twist and Wrap Dress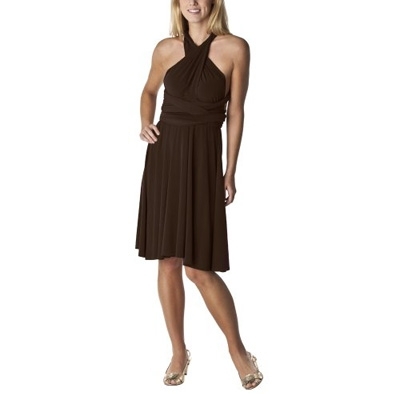 Price: $23.99 at target.com
This sweet wrap offers a halter top with a twist. In Spanish brown, you will be beautiful and the price is perfect for those shopping on a budget.
---
5

Dana Buchman Splatter Wrap Dress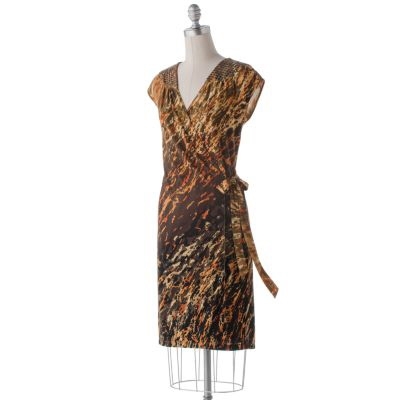 Price: $60.00 at kohls.com
This stunning v-neck dress hosts short sleeves and a fun pattern that will be easy to coordinate your favorite jewelry with for a night on the town. It is machine washable and has beaded accents for added flair.
---
6

Sprout It out Dress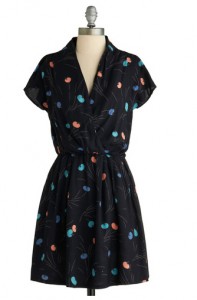 Price: $79.99 at modcloth.com
This could very well be my new LBD. It's stylish, flattering, and perfect for wearing all summer long! Pair with a pair of dangle earrings and a few chunk bangles, add sandals, and you're set!
---
7

Falling for Fall Dress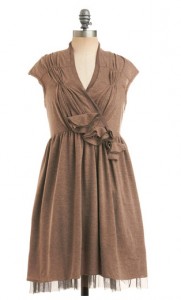 Price: $112.99 at modcloth.com
Wouldn't this make a gorgeous bridesmaid's dress? It's truly unique, and when you tell the girls they can wear it again, you'll mean it! All they'll need it black or copper-colored shoes, and they're ready to walk down the aisle ahead of you.
Make a statement with any of these 7 gorgeous wrap dresses for summer. This look works well by the pool or at an afternoon wedding. The flexibility is the best benefit of wrap dresses! Which style is your favorite?
More
---
Popular
Recent