Leggings for Fall **are all the rage this season, and don't go thinking they're dated. An unforgettable 80s fashion icon, leggings have made their way into the modern wardrobe, so every stylish girl needs a pair of **leggings for fall. Comfortable and versatile, these heavy-duty tights can be worn underneath everything from tunics to tees or used for more practical purposes during colder seasons. This season consider adding these 9 great **leggings for fall **to your closet to help ward off the chill.
---
1

Printed Leggings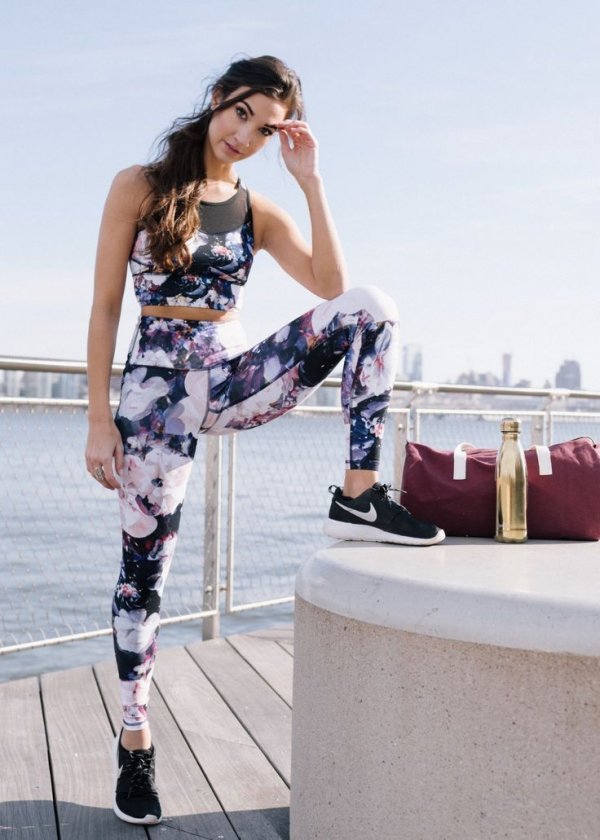 **Price: **$40.00 at us.topshop.com
Not for the faint of heart, these geometric leggings incorporate stunning colors with eye-catching shapes. Layer upon layer of brilliant patterns overlap to create a visually stunning pair of leggings for fall that give adventurous fashionistas the opportunity to garner some serious attention. Given their visual intensity, these leggings would be best worn with a white or earth toned blouse and basic flats.
---
2

Metallic Leggings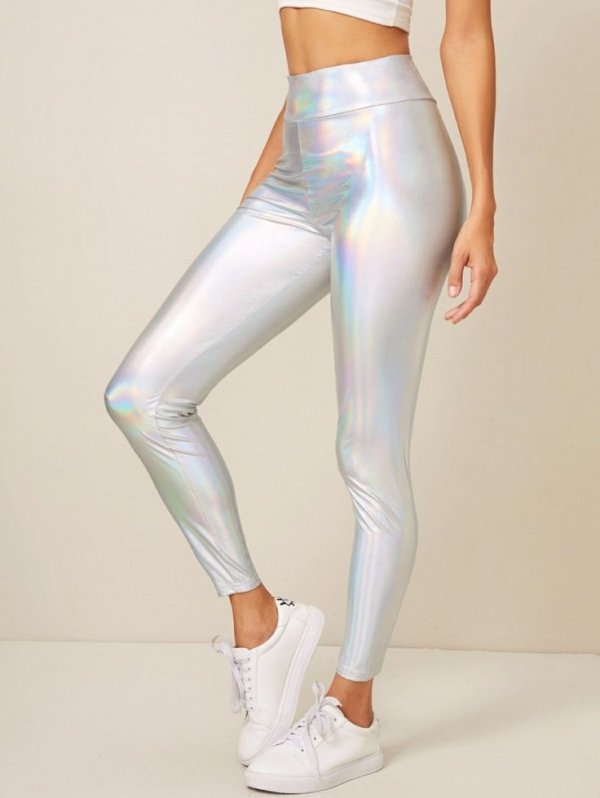 **Price: **$40.00 at us.topshop.com
Browsing the racks at H&M this afternoon, I was virtually floored by the variety of metallics available for purchase. My personal fave was a gray, loosely-knit sweater that boasted a glittering silver finish. This was not the first time I'd become smitten with metallic tones. Still, working these high-stakes items into one's wardrobe can be difficult. Give yourself a bit of shine with these amazing leggings from Top Shop. I recommend a black tunic and understated vest for a space age bohemian look.
---
3

T by Alexander Wang Leggings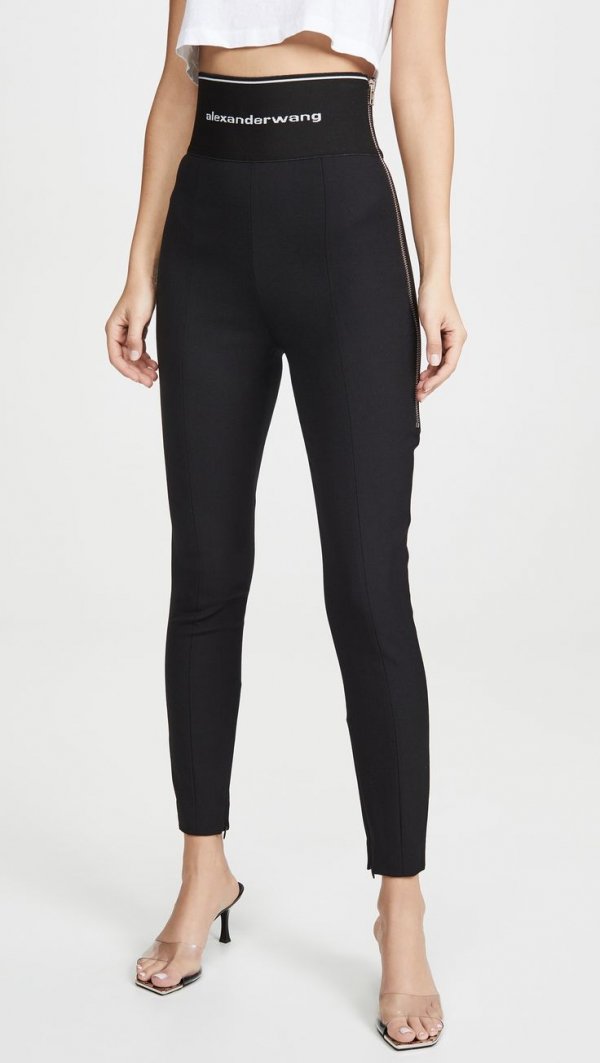 **Price: **$52.00 at theoutnet.com
Classic black leggings for fall should be an absolute staple of any woman's outfit: easily worn with blazers, jackets, blouses, tanks, and tees, the black legging is perfect for bringing a bit of comfort to outfits of any composition. Of course, plain black anything can get a bit boring, so opt for a souped-up pair of leggings like these from Alexander Wang. Constructed from high-quality materials and accents with ribbed hems and pockets, these leggings exude a bit of personality and fashion savvy.
---
4

Stretch Corduroys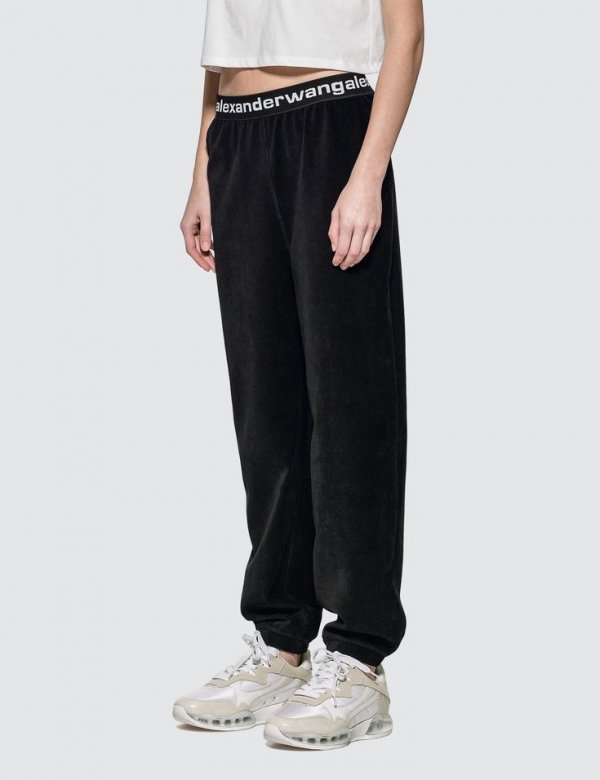 **Price: **$38.00 at shop.nordstrom.com
Texture can make or break an outfit, especially when less-than-jaw-dropping colors are involved. Witness Nordstrom's beautiful corduroy leggings which offsets the normalcy of grey, beige, and black with artful ribbing and delicate softness. You'll love wearing them in the chill.
---
5

Me-Wow-Leggings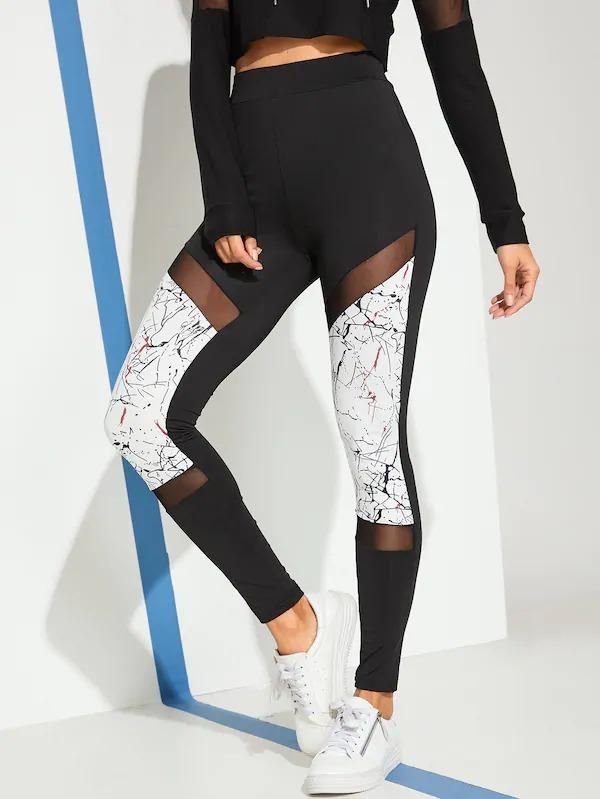 **Price: **$17.99 at modcloth.com
Enjoy a hint of summer with these cropped leggings that vibe perfectly with heels or wedges. Adorned with cute felines, these affordable leggings add a childlike touch to your look while maintaining an air of mischievous seriousness. Wear beneath a olive drab with knee-high leather riding boots and a cream, knit beret for an eclectic, but put-together look. And don't worry -- even though they're cropped, they're still great leggings for fall.
---
6

Black Jeggings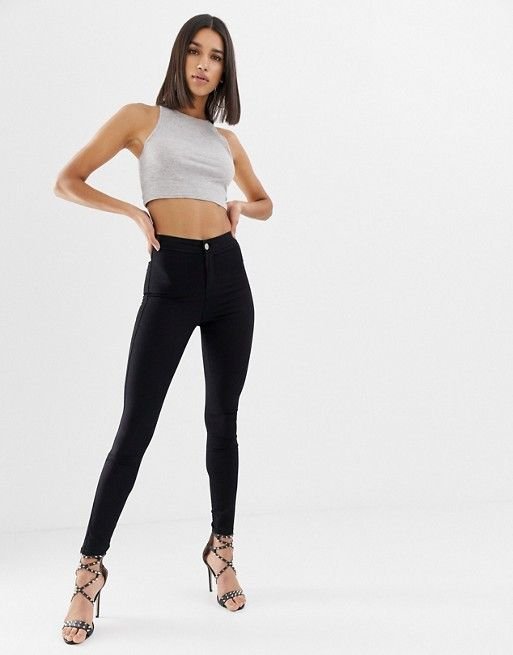 **Price: **$40.00 us.topshop.com
I have to admit that initially I was weary of jeggings. Not only did they have a weirdly cutesey name, but I seriously doubted anyone's ability to truly pull them off. Today, however, I was walking home from work when I glimpsed a women wearing a pair of blue jeggings with a camel-colored bolero, beige boots, and a v-neck tee. The effortless perfection of her outfit stunned me. Sure, her amazing height and beautiful features also contributed to the five star quality of her outfit, but she officially conviced me that jeggings can be used for fashion good. Mimic her great style with these stylish black leggings from TopShop.
---
7

High Waisted Cropped Legging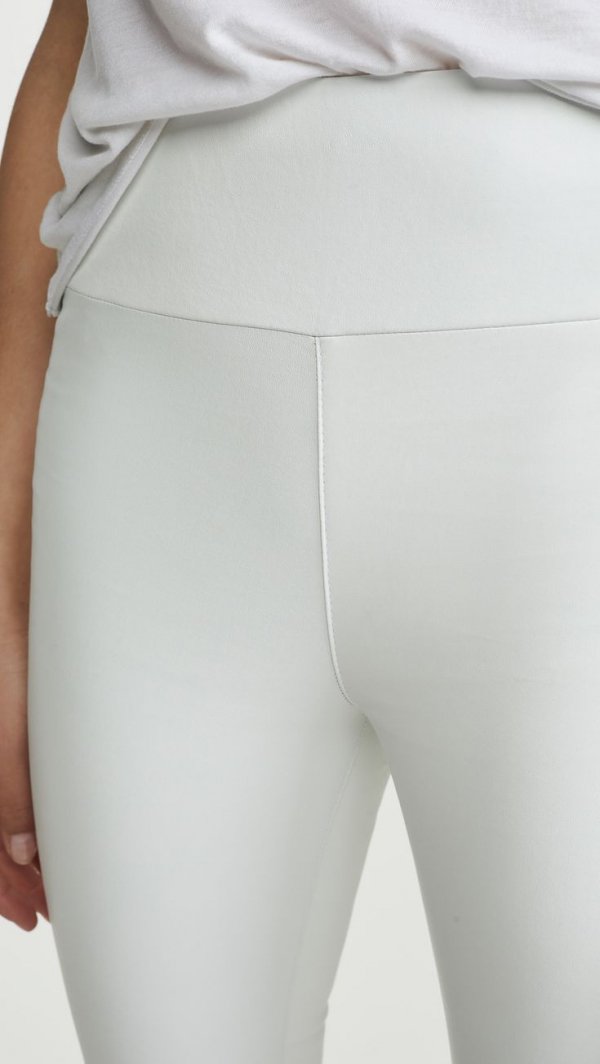 **Price: **$24.00 at urbanoutfitters.com
I'd hear of high-waisted skirts and high-waisted pants, but when online shopping introduced me to Urban Outfitter's high-waisted leggings, I was floored. Leggings are comfortable to begin with, but eliminating the pesky concerns that come along with low-rise items nearly makes them perfect. Achieve a flawless silhouette with these quality leggings for fall, available in a variety of colors. Tuck in a blouse or tee and pair with simple earrings and pumps for a sweet yet interesting look.
---
8

Sparkle & Fade Colorblock Leggings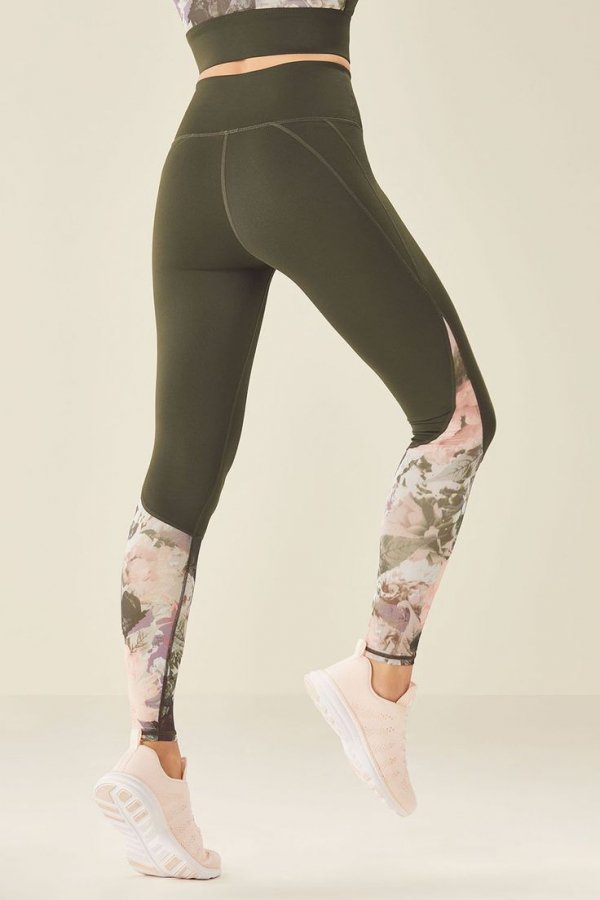 **Price: **$49.00 at urbanoutfitters.com
Colorblocking can be a difficult look to achieve, especially since it tends to involve neons and bright colors by definition. How does one determine which colors truly mesh? How does one guard against a color overdose? The Ponte Legging does all the work for you, expertly combining chunks of color to create an appealing look with a bit of verve. Get super bold with a color blocked top in yellow or orange or play it cool with a simple white top and black shoes.
---
9

Wet Look Leggings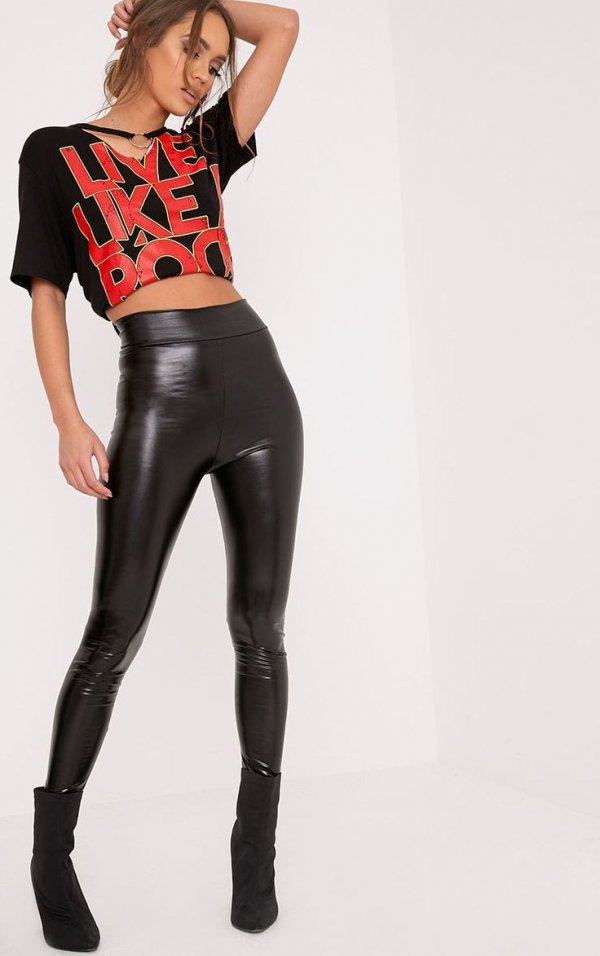 **Price: **$28.43 at dorothyperkins.com
These jet black leatherette leggings for fall scream badass and definitely need a girl who can handle them. Pulling off faux leather can be difficult, but with a bit of confidence and creativity and fashion savvy woman can pull it off with panache. Embrace the look with combat boots and band t-shirt or mix and match styles by donning a crisp cardigan and fitted tee.
Having leggings for fall is a must for any true fashionista. Don't be afraid of not being able to pull them off. We all work hard and there are just some days when getting dressed up seems more of a hassle than a privilege. For those days when you'd rather stay in bed, get a bit casual without compromising professionalism by slipping on one of these great pairs of leggings for fall. There's a pair for everyone, no question. What kinds of leggings for fall do you like?
Top image source: dottra.com
More
Comments
Popular
Recent