I'm officially an expert at seeking out sexy plus-sized lingerie. I am constantly Googling and researching. We fluffier girls know how hard lingerie is to find in a regular department store; and the discount stores, while they may have larger sizes, they certainly don't do sexy. A well-made bra with great support will get you the sexiness you desire. And it's not only bras that need good support, it's the negligees, camisoles, a bustier, and anything else that needs to raise your "girls" and make them look good. Bottoms are a bit easier. Panties including boy shorts, thongs, and French cut all seem to fit okay as long as you've checked the sizing charts and the material isn't poor quality. Take a look at my personal list of web sites to order quality sexy plus-sized lingerie.
---
1

Hips and Curves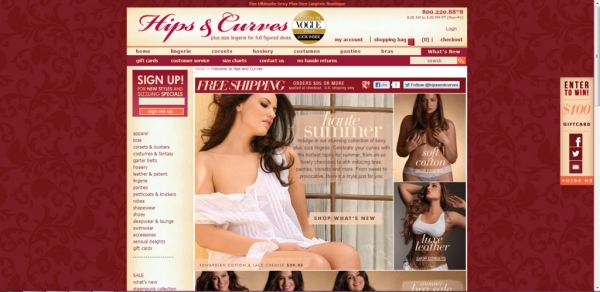 This is number 1 for a reason, and is my all time favorite web site for sexy plus-sized lingerie. The quality of anything I've ordered so far has been excellent. The fit is good; in fact, certain bras run larger, so you may even need a smaller size. Always check the size charts! I will say that one bra I ordered, a shelf bra, did not have the support I needed. BUT, if you know what a shelf bra is, then you can understand why. Most shelf bras from any company I've tried just aren't constructed well enough for a woman with a bigger bust. Otherwise, Hips and Curves is my go-to web site!
---
2

Plus Size Plum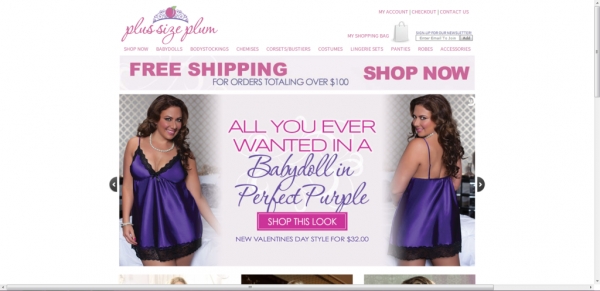 This is a true lingerie site. By that I mean, not just a bra and panty place. They have baby dolls, chemises, corsets, and more. I have yet to order from this site, but the reason I'm suggesting it is the customer service testimonials. Excellent customer service is important because choosing the correct size can be the hardest part of ordering, and according to the testimonials, the ladies from this site will actually assist you over the phone in choosing your size. I'll be placing my order soon!
Trendinig Stories
More Stories ...
3

Lingerie Diva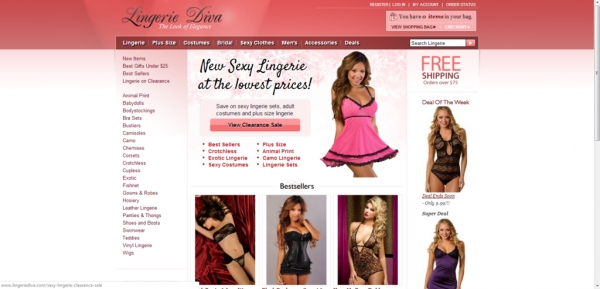 This site makes my list because of the selection. It's all sexy, too. It's nice to have enough variety to choose from, I think, instead of one or two items that don't necessarily float your boat. And hey, they have leather, too!
---
4

Yandy plus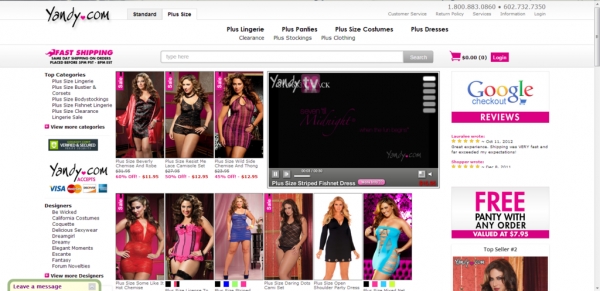 With over 300,000 Facebook likes, Yandy is a great site for plus-sized lingerie. The selection is great, customer service is excellent, and you get a free panty with every order. Also, the web site itself is extra helpful with Yandy TV, showing plus-sized models in the lingerie so you can actually see their products on a real person before purchasing.
---
5

Frederick's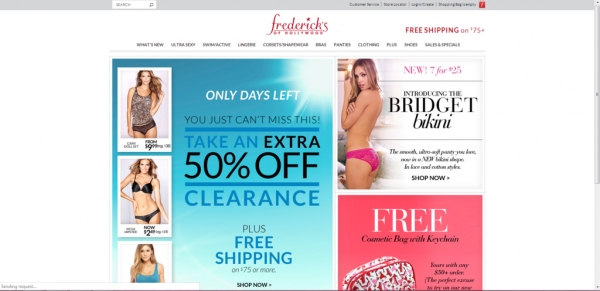 Frederick's (Frederick's of Hollywood) has been around since 1946. Frederick's introduced black lingerie to the U.S. and the world's first push-up bra was developed by the company. While their size max is 3X and certain bras only come in certain sizes, if you're in their size range, you will have some great choices. Frederick's even offers up some sexy clothing, so be sure to check everything out on the web site.
---
6

Full Beauty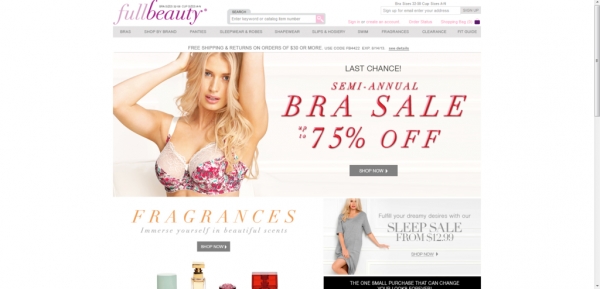 Full Beauty has a full selection of lingerie and undergarments of all types, but under the "sexy" category are some very pretty and truly sexy items. Their bras, depending on type, go up to size 58 and cup size N. They have deep cleavage, plunge, and balconette bras as well, so remember to click on "sexy" and you'll find what you're looking for.
---
7

Lane Bryant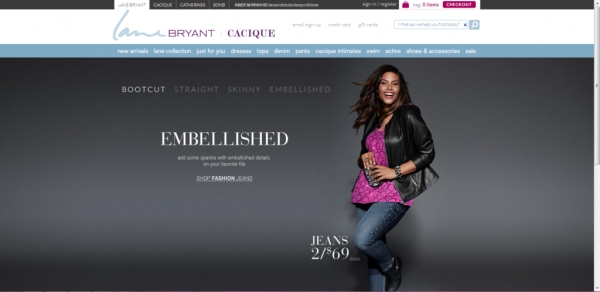 While I don't usually find anything in the stores that is particularly sexy, on the web site Lane Bryant does have more to choose from. I'm super impressed with their Seriously Sexy line. In the "all sleepwear" category, they have some sexy baby dolls and chemises as well.
We all know that lingerie is usually a non-returnable item, so I will forever be scouring the Internet in search of quality sexy lingerie for us plus-sized girls. No one wants to order something and end up getting an item completely different from what we expected or what it was promoted to be. Unless the site does have a return/exchange policy, which Hips and Curves does, then we're usually out of luck and our money. I'd love your feedback, ladies, and if you know of other great sites for sexy plus-sized lingerie, please share them with us.
Sources: hipsandcurves.com, plussizeplum.com, lingeriediva.com, yandy.com, fredericks.com, fullbeauty.com, and lanebryant.com
---
Comments
Popular
Related
Recent