Are you still trying to find the perfect skirt for your body shape? Many of us cover up our legs in jeans or pants because we don't like our legs. Or we've spent years trying to work out which styles suit us, but still find it hard to buy a flattering skirt. Here's how to find the perfect skirt for your body shape …
---
1

One Style Suits All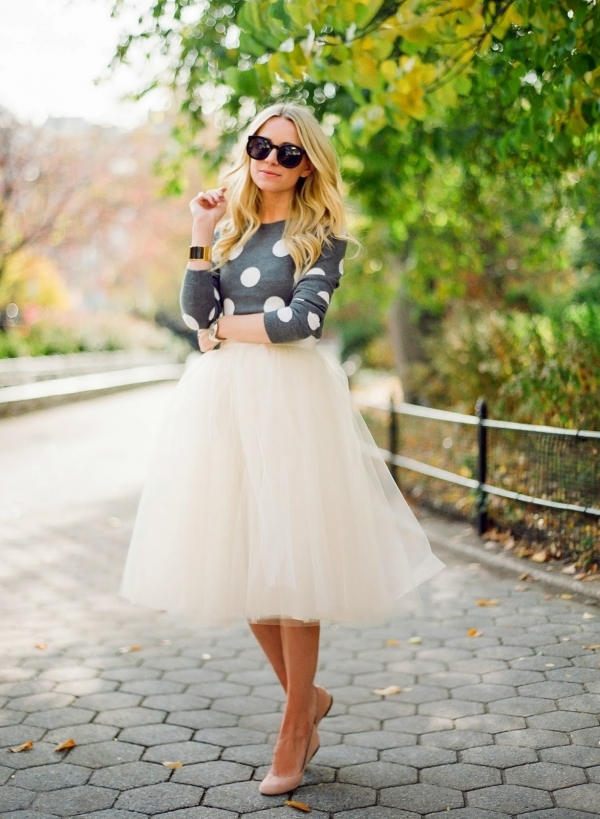 Finding the perfect skirt for your body shape can be a challenge as some styles only work on certain figures. So an easy option is to go for a full, 1950s-style skirt that works for everyone. This covers up bits you want to hide, and with a wide belt will also give shape to a boyish figure. You can go for the rock-and-roll look with a very full skirt and petticoats, or a less voluminous style.
---
2

Length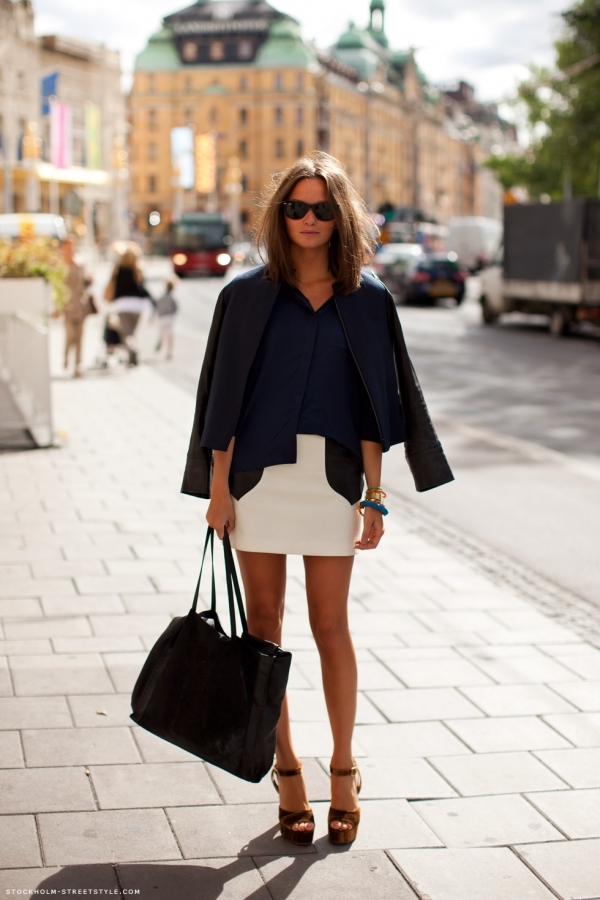 It's important to get the length of your skirt correct. If you wear the wrong length, you won't feel comfortable, nor will the skirt be flattering. Don't be swayed by the perception that you have to wear a longer skirt as you get older; if you have good legs then show them off. Minis are not just for the young. Shorter skirts are generally best worn with hose though.
---
3

Curves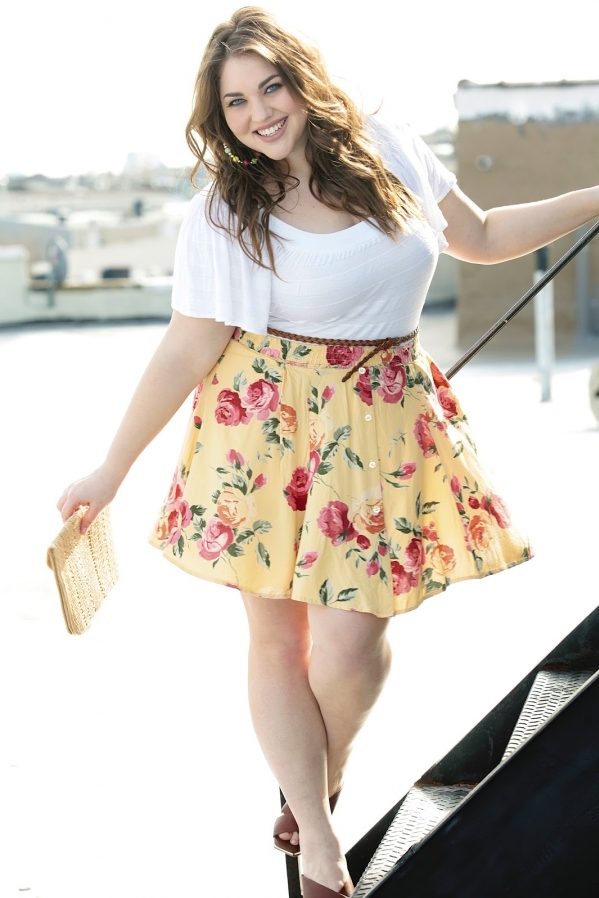 Finding a skirt that flatters your curves can be tricky. A pencil or a mini tend not to be so flattering on curvy girls, who can look stunning in fuller skirts (think Fifties bombshells). The tulip style can also work well on this figure, although you have to be careful that it doesn't look too Eighties.
---
4

Slim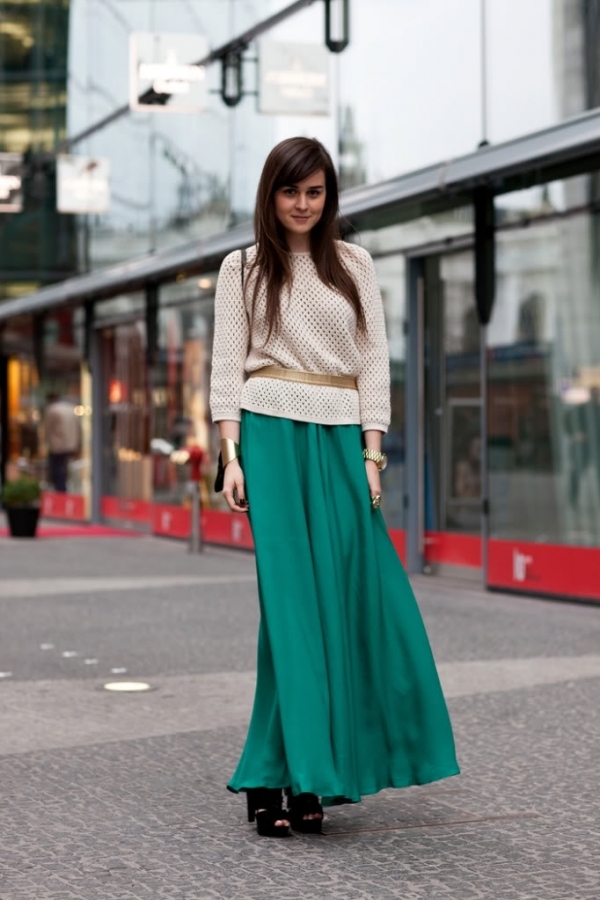 Those with slim, boyish figures are often thought to be lucky girls who can wear anything. Not so. If you've got very thin legs, they can look rather stick-like (and I should know). A-line skirts are good for this type, as they give a little shape without swamping you. You can also try a maxi, but opt for one that doesn't have masses of fabric. Shorter skirts are best worn with boots, to give the illusion of more substance.
---
5

Hourglass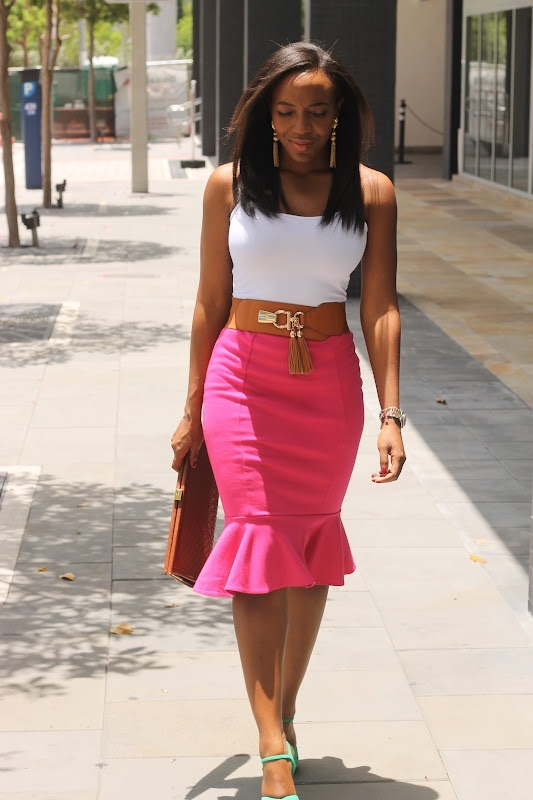 If you have this desirable body shape (according to some, it's the ideal one), pencil skirts are perfect for you. You can also wear skirts with a slightly fuller hemline, or go all the way to a 1950s look (cinch the skirt in with a wide belt to show off your tiny waist). Stay away from tight mini skirts, which put the emphasis on your hips.
---
6

Pear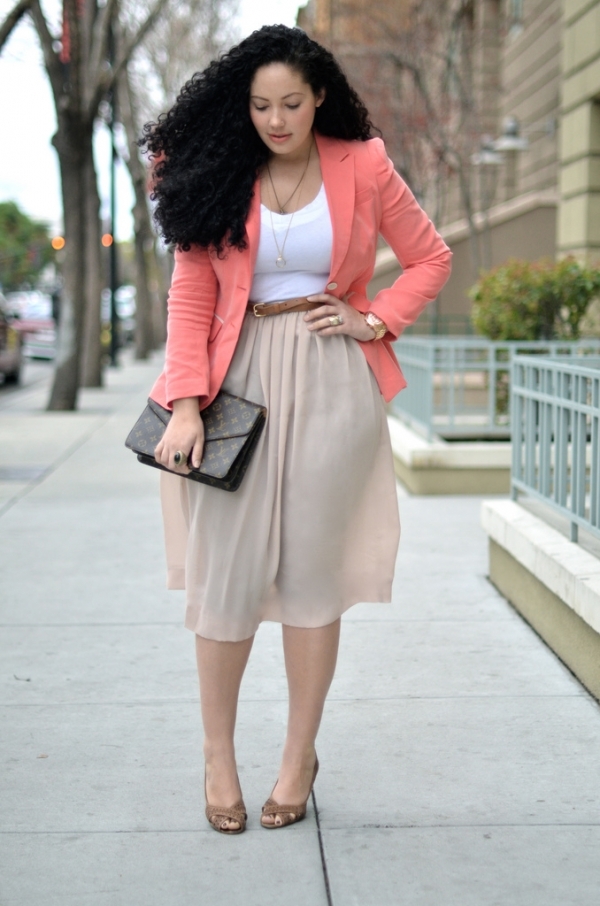 If you're a pear shape, you're probably in despair at how to hide your hips. The answer is to opt for an A-line skirt. This will draw the eye away from that pesky hip area and down to your slimmer legs. Look for a skirt that ends around the level of your knees.
7

Apple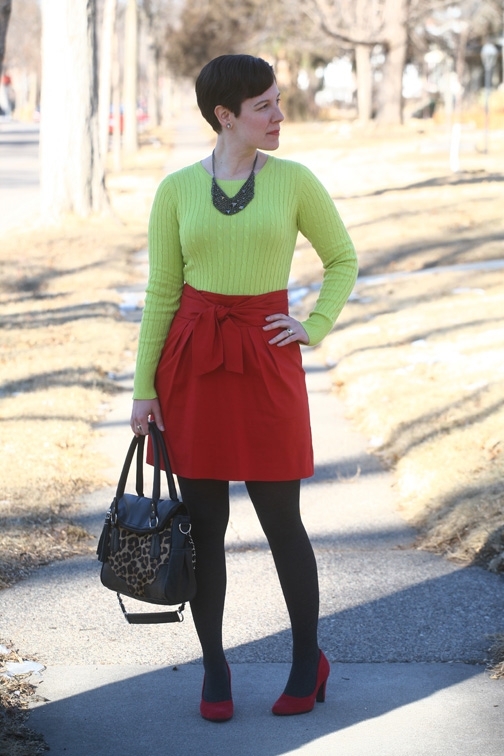 Where would we be without A-line skirts! They also work well for the apple shape, which is thicker around the waist. As with the pear shape, this skirt style focuses attention away from the wider area, in this case the waist. One style that the apple must avoid is elasticated waists, which will just cling to the waistline and make it look larger than it is.
Everyone has a skirt shape that suits them, whatever their body type. However much you love a style of skirt, if it doesn't love you then leave it on the rack. There's no use buying a maxi skirt if it simply swamps you. What do you wish you could wear that doesn't work on you?
---
Comments
Popular
Related
Recent