It always makes me sad when fall comes and I have to pack up my summer clothes until next year. Fortunately, there are loads of ways to transition your summer wardrobe into the cooler fall weather. Not only does this save you the trouble of having to put it all away for the next several months, but it also means you can save money on your fall closet. Here's how to do it right.
---
1

Toss on a Jean Jacket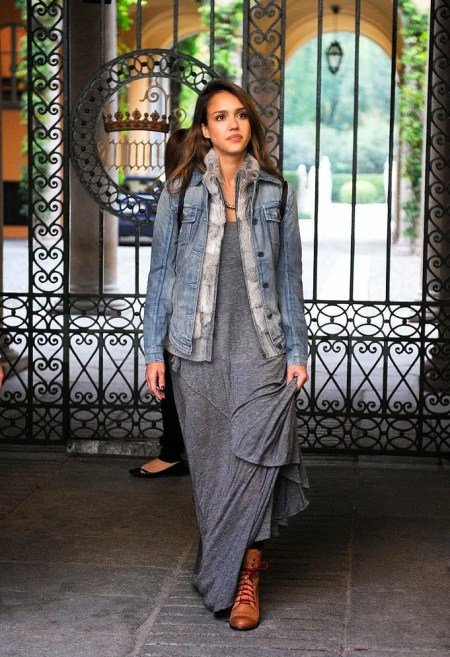 I have several maxi dresses that I really love, but they have spaghetti straps. Instead of having to choose something else to wear in the fall, I simply add a jean jacket to my dress and I can keep right on wearing it. You can also wear a jean jacket over any tank top you don't want to stop wearing just because it's cold outside.
---
2

Wear a Pair of Leggings under Summer Skirts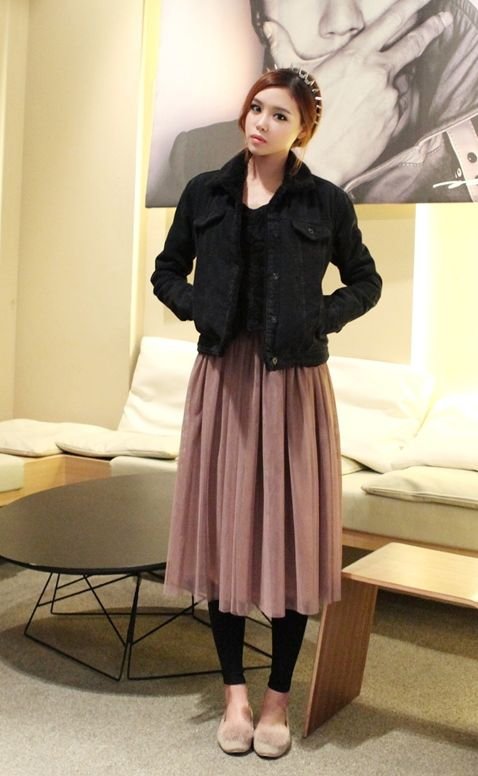 Skirts are one if my go-to choices during the summer. You can still wear all of your favorite skirts in the fall just by putting on a pair of leggings. There are loads of colors and patterns so you're sure to find a few pairs that can take your summer skirts to a whole new level for fall.
---
3

Pair Your Shorts with a Sweater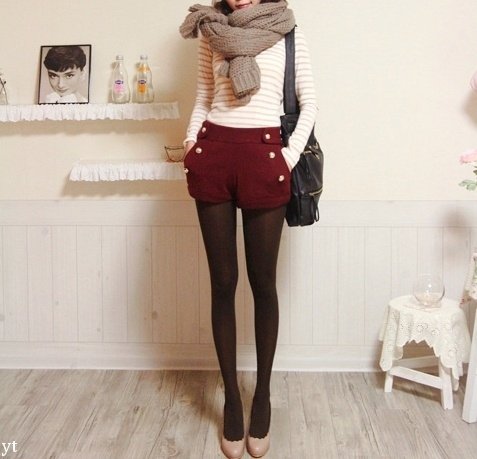 Fall days are notorious for starting out cool, then getting warmer by the time afternoon arrives. Wearing shorts with a cute sweater will keep you warm, but not too warm so you can wear the outfit for the entire day without being uncomfortable. Celebrities do this trend really well so use them as inspiration.
---
4

Wear Your Skinny Jeans with Tall Boots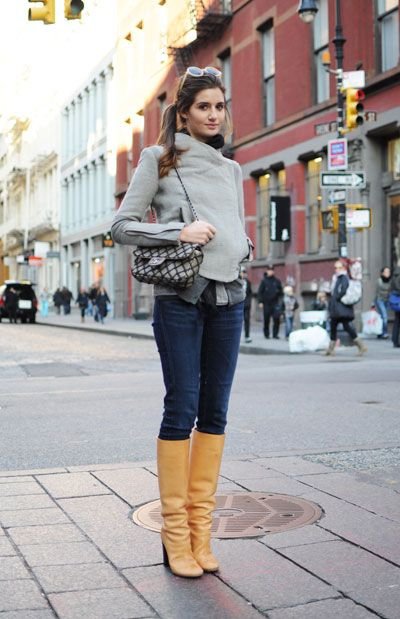 You've been sliding on adorable sandals with your skinnies all summer long, but you can keep right on wearing them if you want. Wear cozy socks and your favorite pair of tall boots with them instead. You can top off the look with a sweater or other cute top to keep you warm in the fall weather.
---
5

Rock a Leather Jacket with Just about Any Summer Item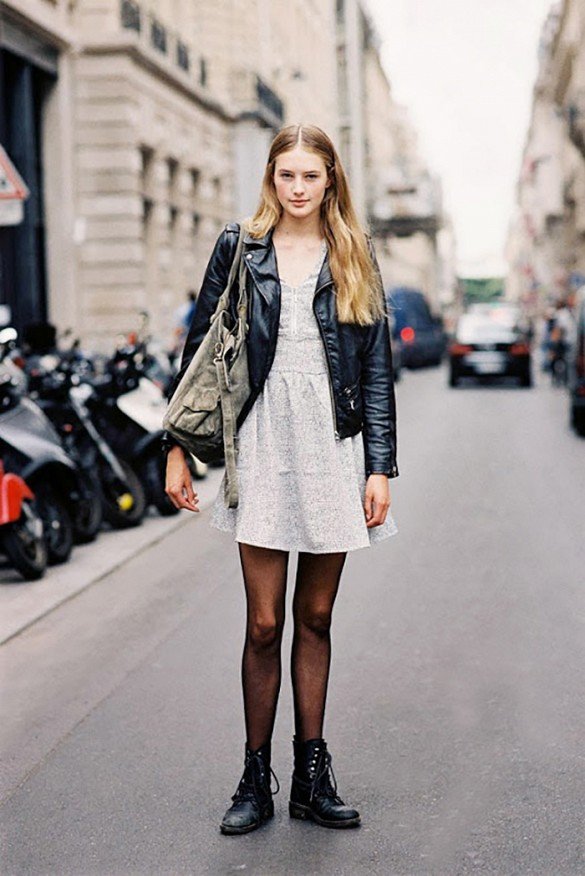 If you don't have a jean jacket or don't really want one, a leather jacket is the perfect alternative. It will give any of your summer outfits an edgy style that you'll love. Pair your leather jacket with shorts, a sundress or your favorite pair of brightly colored skinny jeans.
---
6

Top Your Summer Tops with a Cute Suit for the Office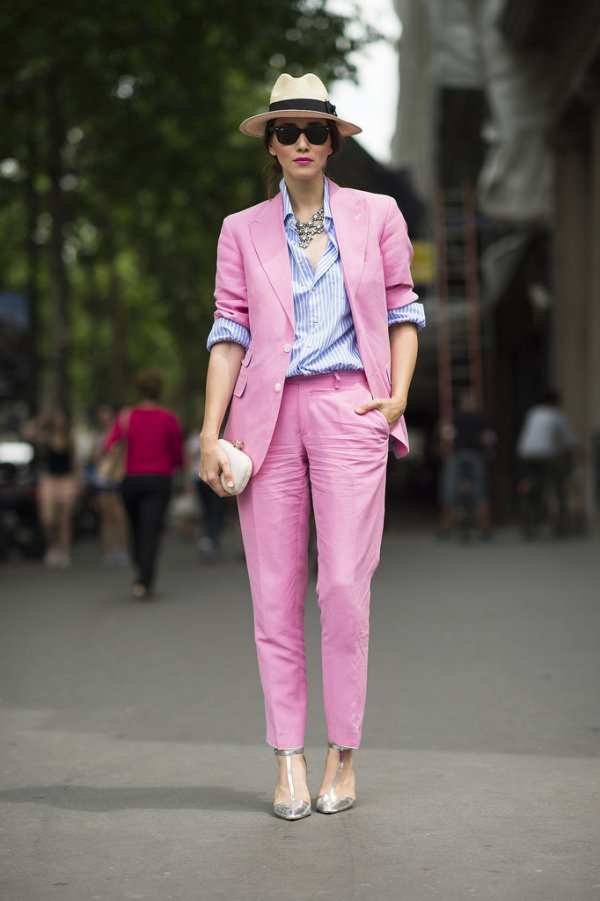 Do you have a favorite summer top that you love wearing to work? Nope! You don't have to pack it up. Simply layer a cute skirt or pants suit over the top of the blouse and you have a fun new look that will make your fall wardrobe the envy of everyone in your office. If the top is patterned, wear it with a solid colored suit. If the top is solid, you can get away with wearing it with a patterned suit.
---
7

Top a Dress with a Sweater and a Belt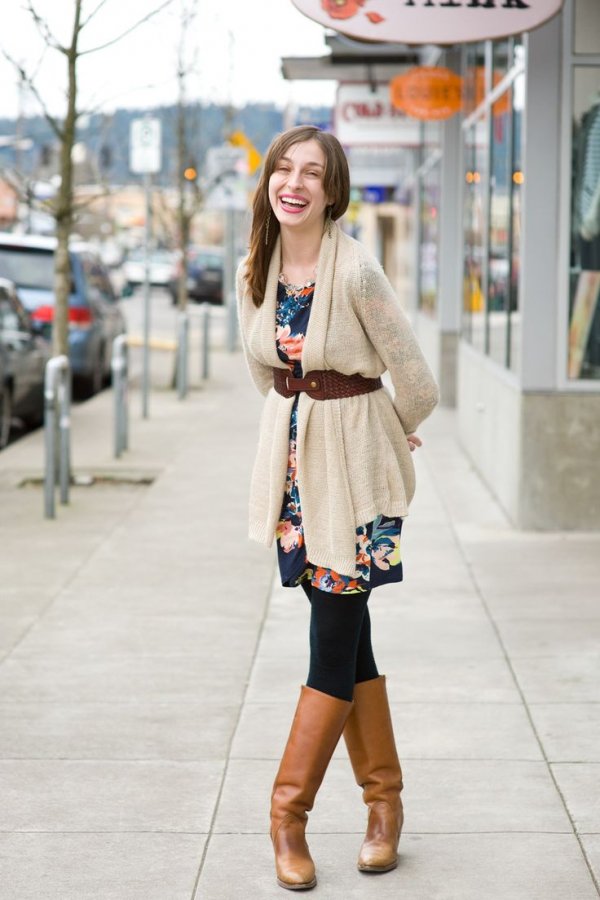 If you want a girly, feminine look, try wearing your summer dresses topped with a cute sweater and an adorable belt to create a polished look that works for the office and a weekend brunch with the girls. What a perfect way to keep right on wearing your sundresses all through the fall.
Are you excited that you can still wear your summer clothes in the fall? What other ideas can you share to make the transition stylish?
More
---
Comments
Popular
Recent