I'm a Cali girl about to face my first "real" winter, but my closet is just as unprepared as I am! That's why I've set out to learn how I can wear my skirts when the weather gets cold. I found out there are plenty of ways to rock a summer staple in the colder months—see for yourself!
---
1

Knit Tights and Booties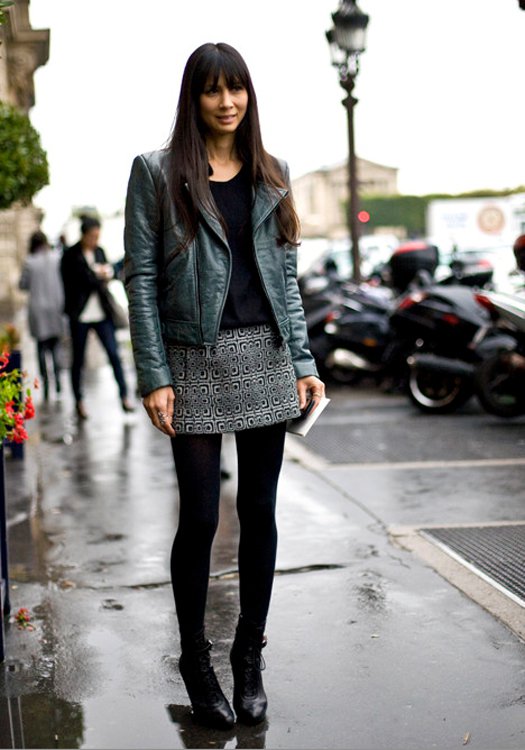 Tights and boots are a staple for cold weather! The thicker the tights, the warmer you'll be without having to sacrifice your love of skirts.
2

Thick Leggings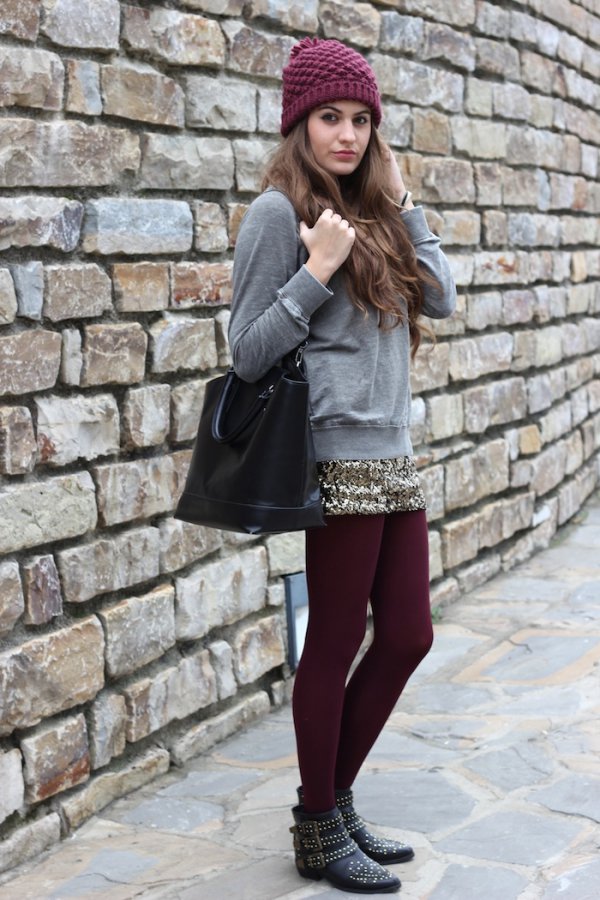 If tights don't do the trick, you can wear thick leggings instead. Paired with a short pencil skirt, they create an adorable look!
---
3

Black Jeggings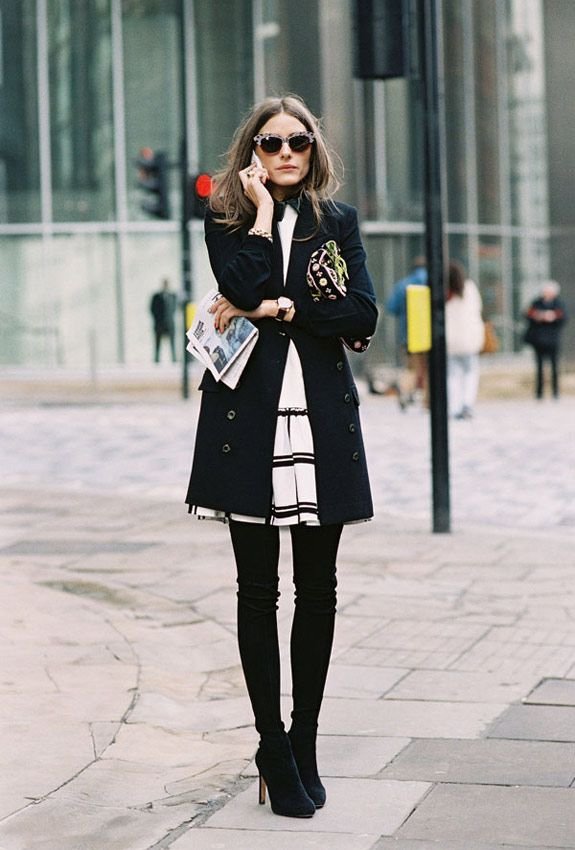 Better yet, you can even get away with wearing black jeggings underneath your skirt! You'll be even cozier and still look fierce.
---
4

Sheer Tights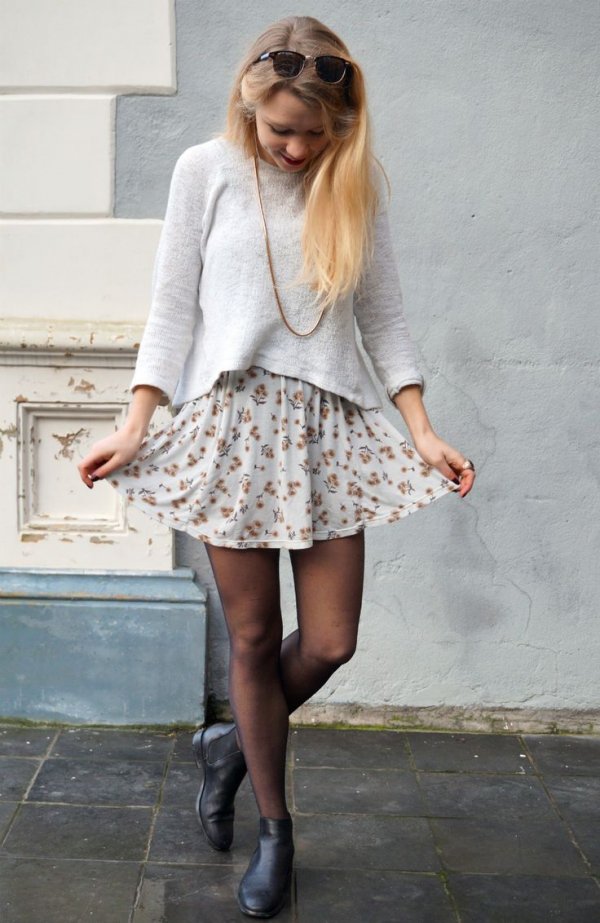 If it isn't too cold where you are yet, you can wear sheer tights instead. They'll provide you with an extra layer of protection against the cold, but also contribute to your outfits overall cuteness!
---
5

Patterned Tights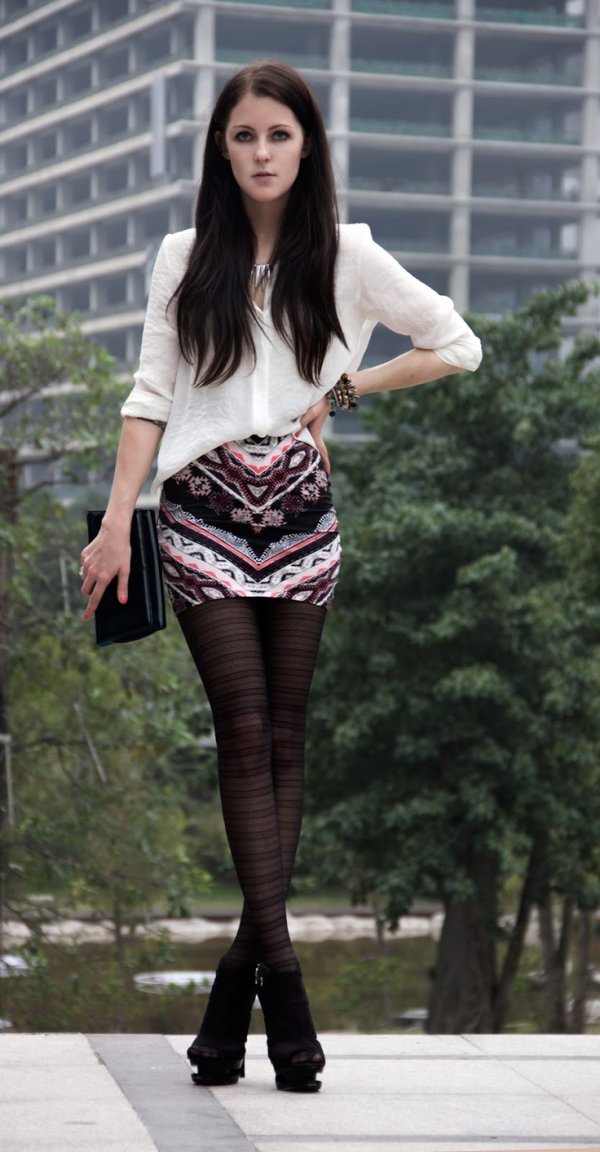 Patterned tights are so much fun to wear and pair with different patterns and textures in your closet!
---
6

Leg Warmers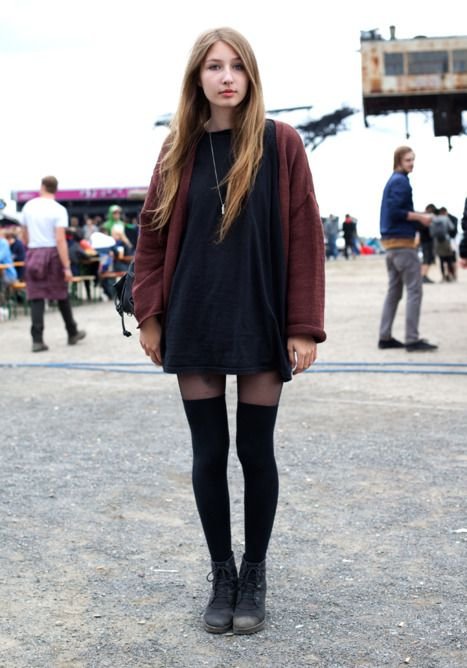 Leg warmers are a great alternative to tights if you want to be cozy, but don't feel like covering up your entire leg.
---
7

Knee-high Socks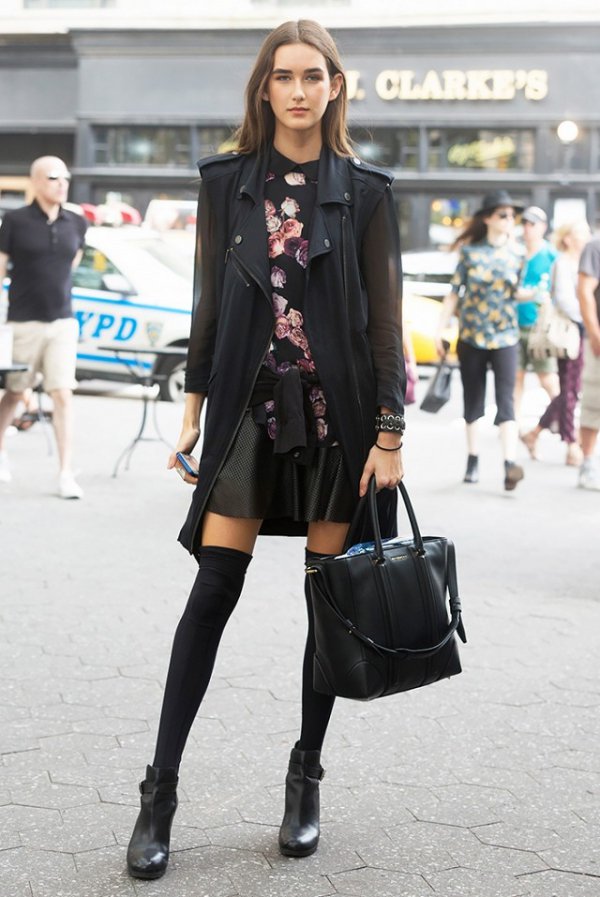 Knee high socks with a skirt has to be my favorite fall look of all!
---
8

Maxi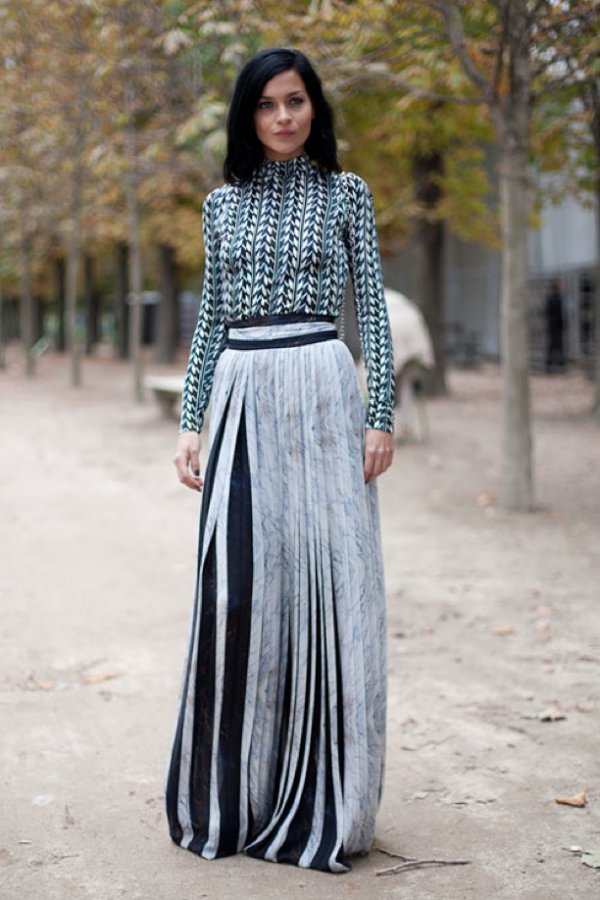 Repurpose your summer maxi dress to Autumn-friendly apparel by pairing it will a long sleeve skirt and closed toed shoes instead of a crop top and flip flops.
---
9

Luxurious Leather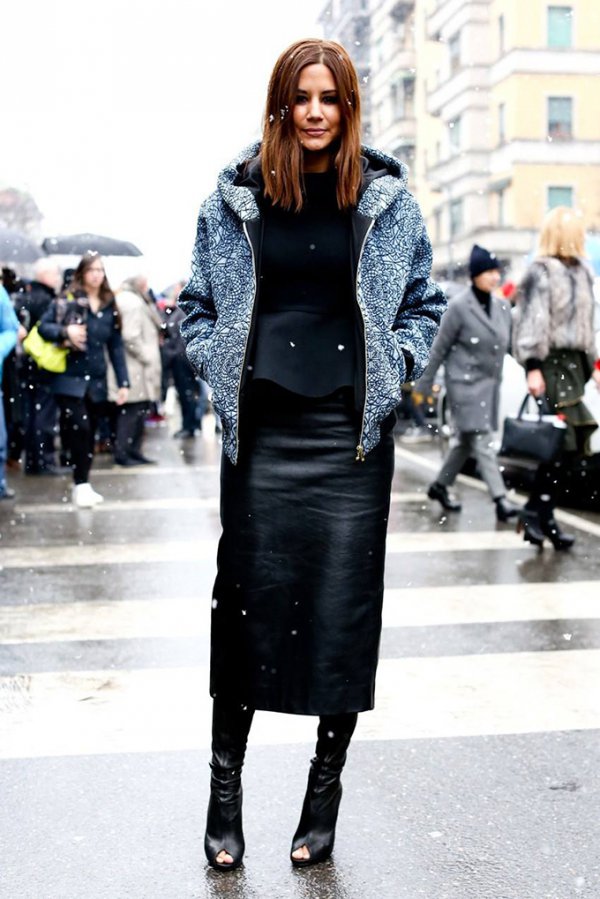 A leather skirt is sure to keep you warm and insulated from the unbearable weather around you!
---
10

Midi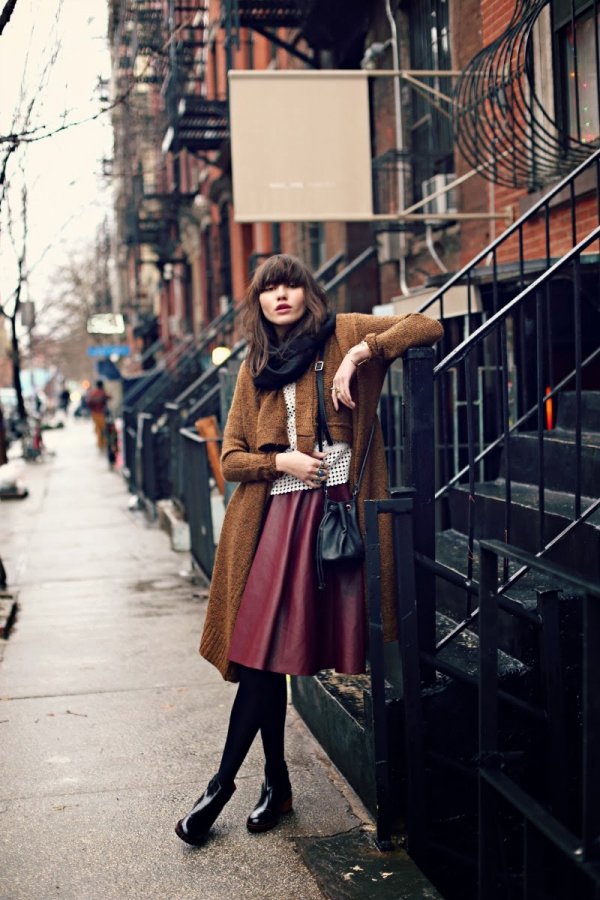 Maxi and mini skirts aren't your only options—there's also the timeless and oh-so-adorable midi skirt!
---
11

Oversized Cardigan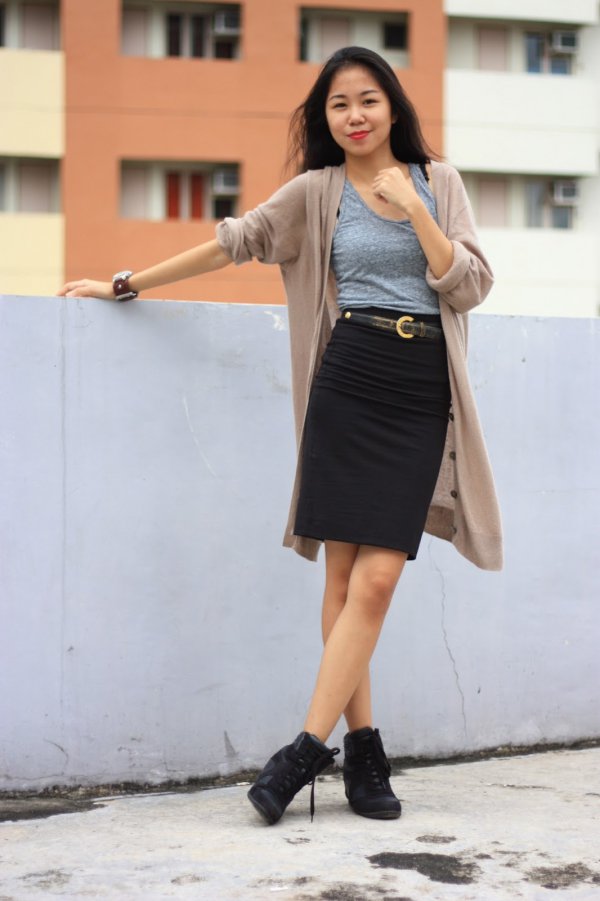 If it's just a little chilly, throw on a long cardigan that will keep not only your arms but also your bum from freezing!
---
12

Trench Coat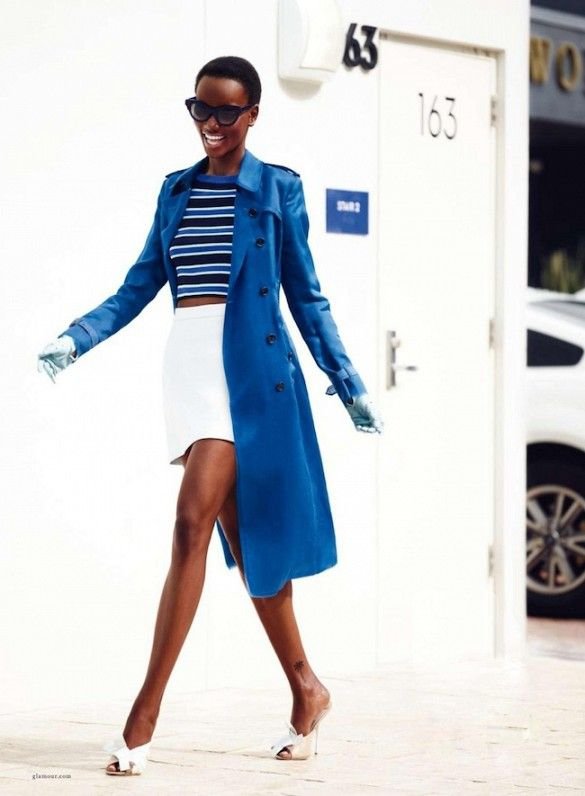 When it's even colder, wear a cute trench coat to keep your body warm. If it gets too cold, you can always button it up.
---
13

Hunters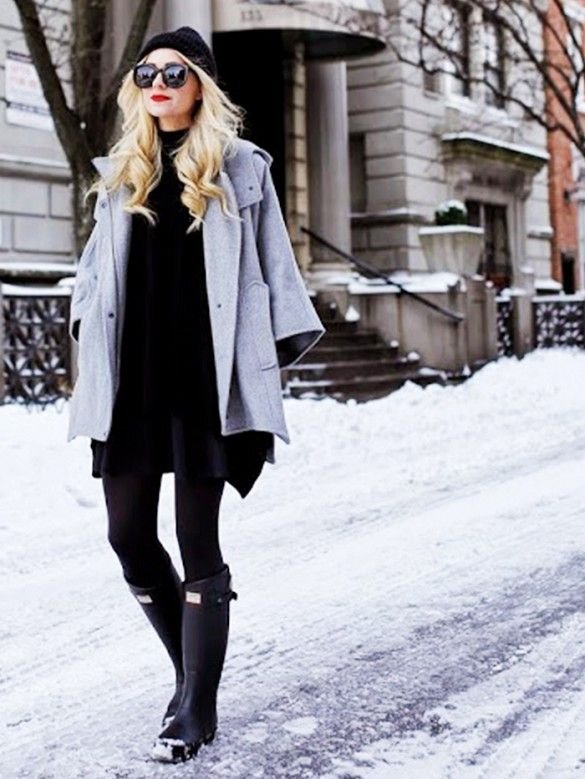 Hunters are iconic cold-weather rain boots. Once you break them out, your feet will be warm and you can easily wear a skirt with tights and stay reasonably warm.
---
14

Knee-High Boots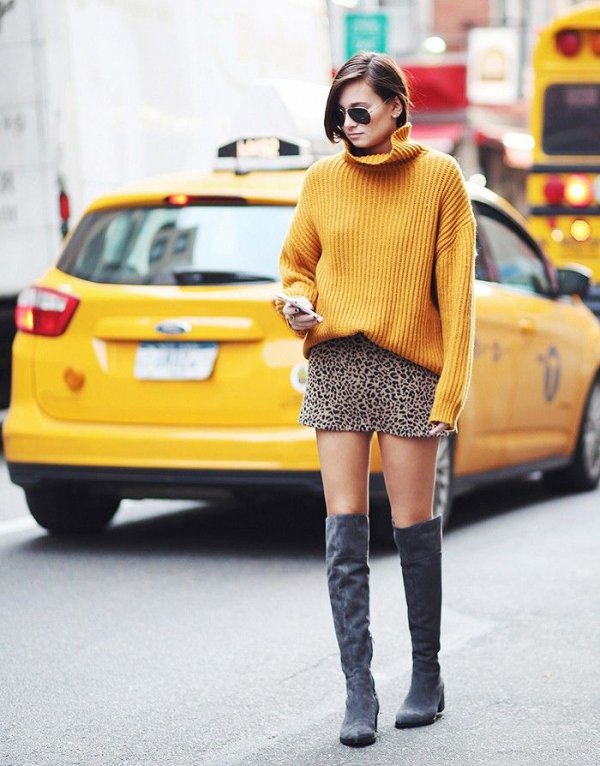 If rain and snow aren't a concern where you are, then any sort of knee-high boots will do!
---
15

Sweater and Maxi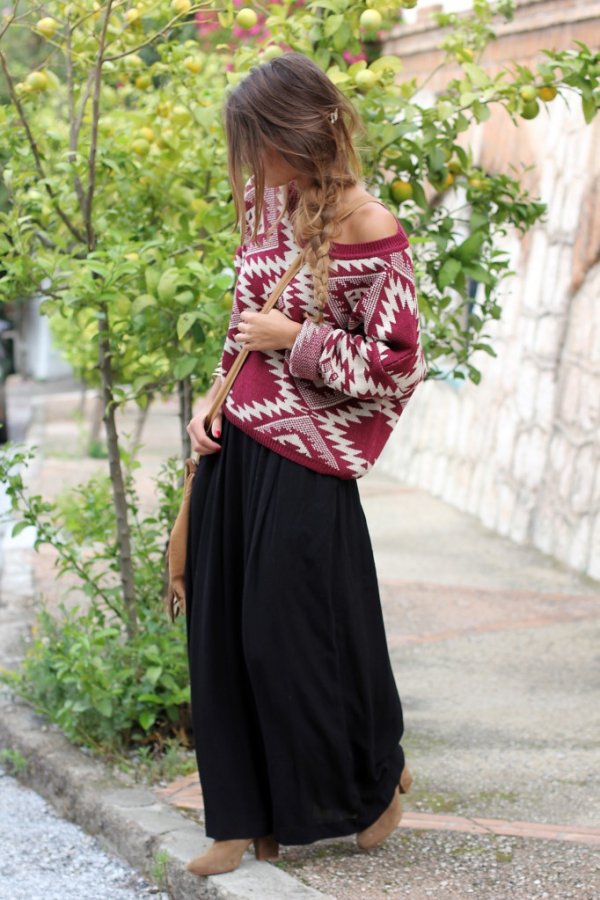 This definitely isn't a classic combination, but you can pull it off!
---
16

Pencil Skirt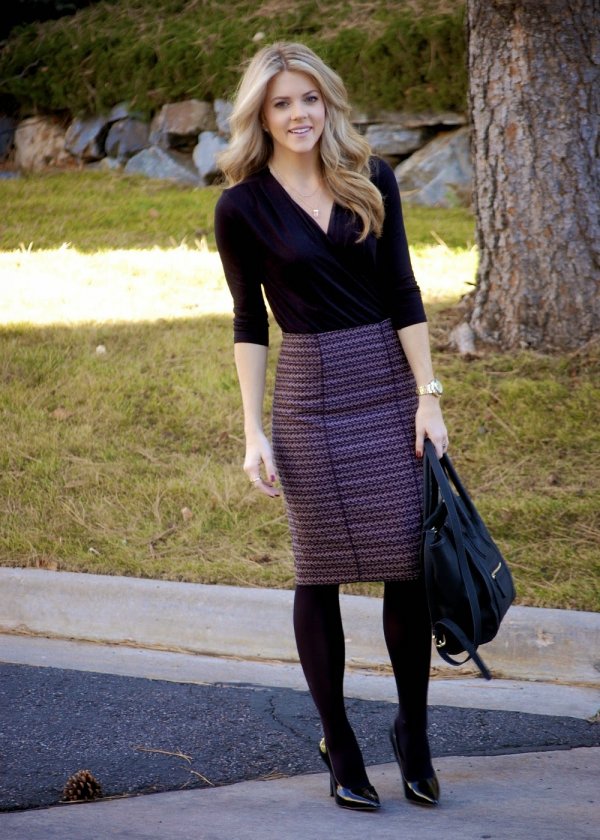 If you need to look professional and cute, a long pencil skirt and tights will achieve both of those purposes! Plus, you won't be freezing cold!
---
17

Cold Cocktail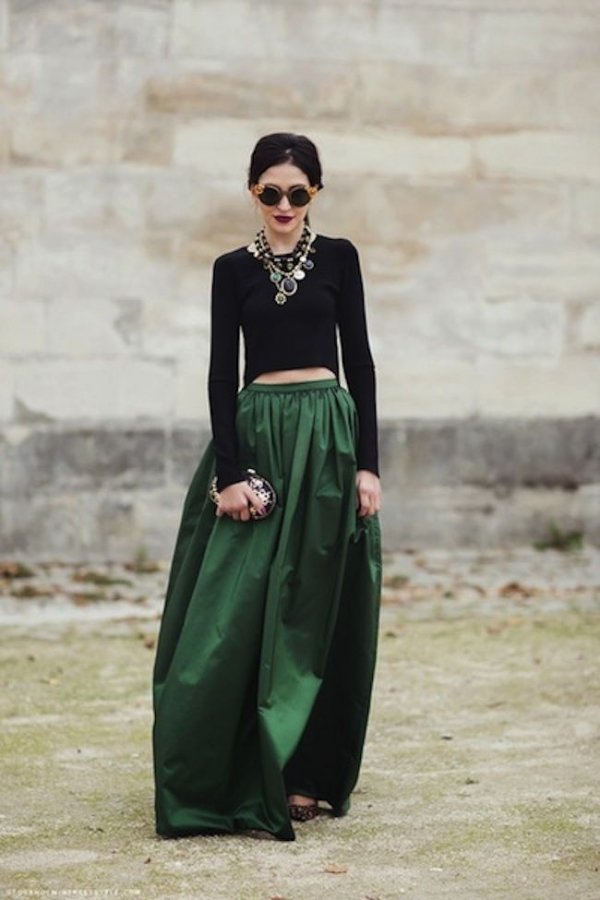 For a more formal affair, like a cocktail party, why not try something like this!
---
18

Wear White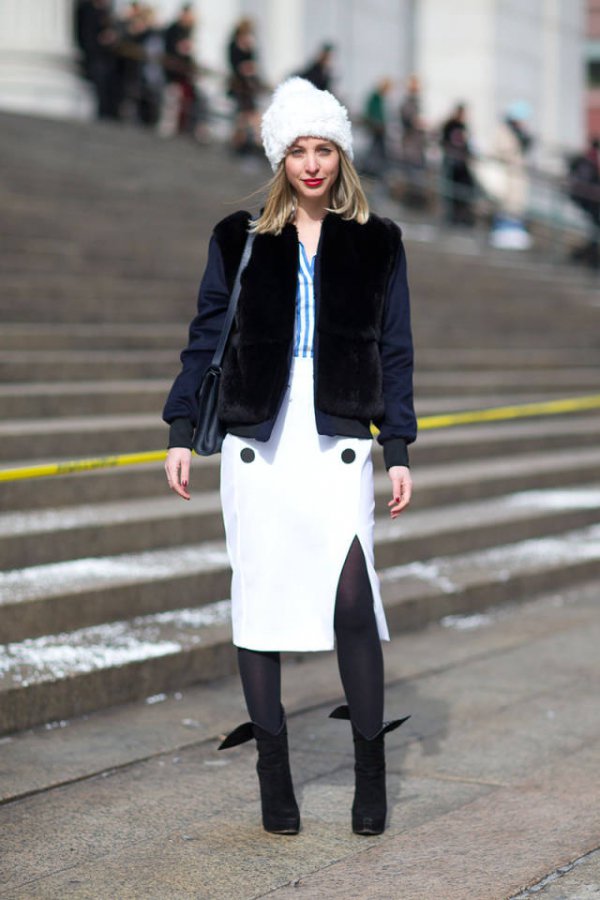 Edgy and cool, yet girly and sweet, this outfit has it all!
---
19

Leopard Print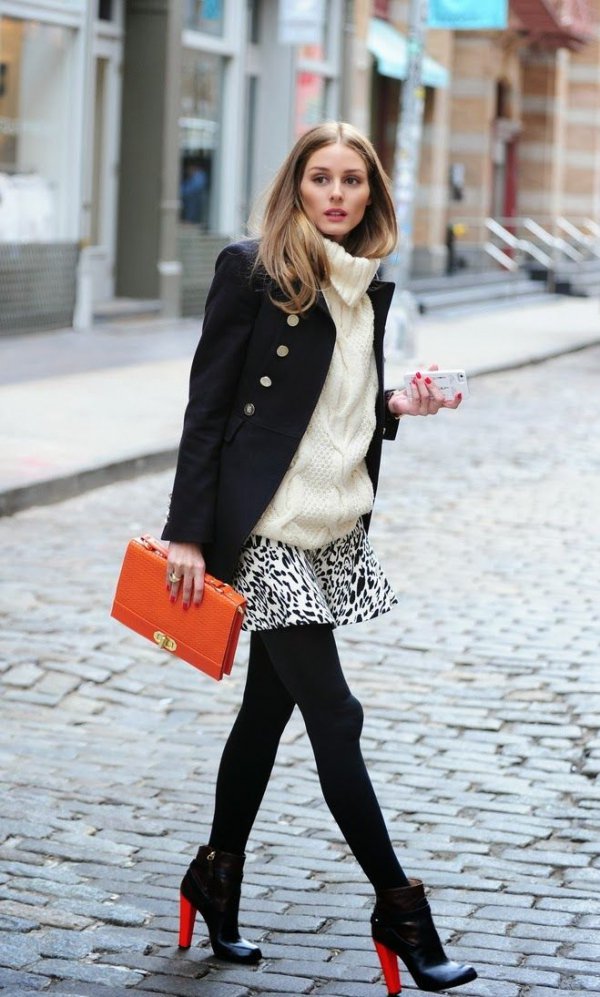 Love the pop of red!
---
20

All Black

You can never go wrong with all black attire. It always looks chic and put together.
There are clearly so many ways to wear a skirt when the weather gets cold! The only downside—now you don't have an excuse to replace all of your skirts with pants this season! Are there any other cute looks you can think of?
---
Comments
Popular
Related
Recent