How to Trick Yourself into Being a Better Dresser for Girls Who Suck at Fashion ...
By Jessica •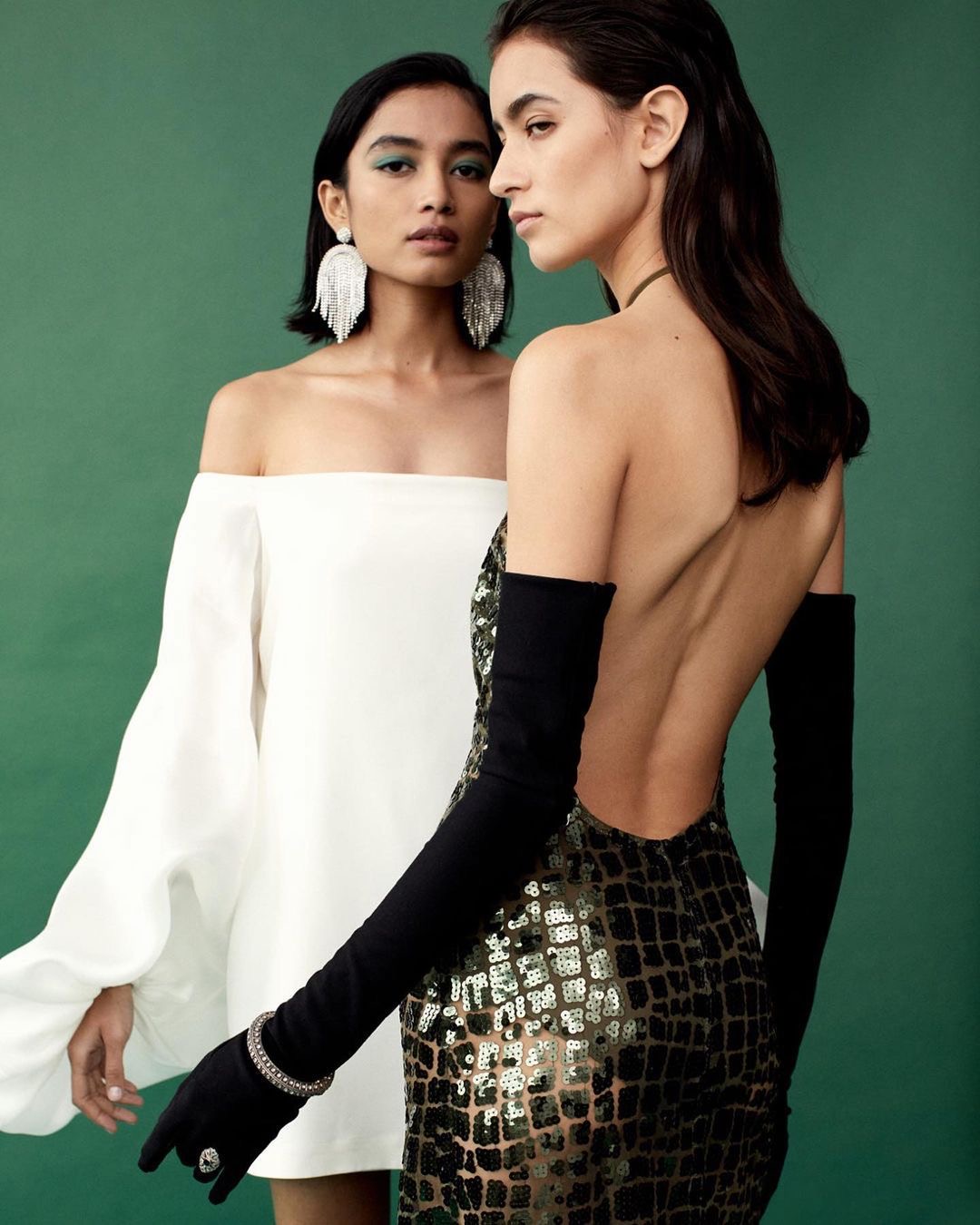 Not everyone has an eye for fashion and the ability to pull together a great outfit on a whim! In fact, staring into your closet every day, bored of the same old clothes you always reach for, is a recipe for an uninspired mess--even for the most seasoned fashionista! Luckily, there are some ways you can dress better even if you actually suck at fashion! Keep on reading for a fresh outlook on your daily wardrobe choices. 👗👖👠
1

Look for Inspiration 🙇
One of the best ways to become a better dresser is to find inspiration and mimic what you see! Pinterest and Instagram are perfect resources for outfit/style inspiration. Fashion blogs are great to keep up with and learn about what's trending. Do you have a friend with killer style? Talk to her and pick her brain for style advice!
2

Check the Weather ☔️🌞
It's seems kind of silly to be constantly checking the weather, but it's super useful. Especially on a rainy day, you don't want to be stuck in your expensive velvet slip-ons (or other not-so water proof material)! Check the weather and plan your outfit accordingly. Honestly it's much easier to find what you want to wear when your choices are limited!
3

Lay Your Clothes out the Night before 🌠🛌
It's always a good idea to pick your outfit the night before and set it aside. If you happen to oversleep or are just too foggy in the morning to channel your inner fashionista, you'll want the assurance of an awesome outfit already there! It makes mornings so much smoother when you don't have to fuss over what you're going to wear.
4

Add a Third Piece 📿👛
If you're simply getting bored of your clothes and tired of wearing the same old thing, try adding a third piece! The third piece "rule" is an accessory that adds life to an otherwise drab outfit. A scarf, an interesting necklace, or a structured coat, give an otherwise dull outfit a ton of character!
5

Know Your Body Type 🍐🍎
Part of the problem when it comes to dressing well all the time is wearing clothes that don't fit and flatter your body type! You may love a certain style or trend but it's possible that it wouldn't flatter your figure in any way. So first, before you dive into dressing better, figure out your body type and correct sizing! A little research will give you all the info you need on what styles work best for you. 👍🏽
6

Quality over Quantity 💰💎
It might be tempting to buy clothes at fast fashion places that stretch your dollar and allow you to buy double or triple the amount of items compared to a more expensive store. However, you will actually SAVE money if you adopt the mindset of quality over quantity. A few quality pieces will last and last and you will always look good and put together!
7

Save Looks for Later 📲📸
I hate it when I wear a killer outfit and then totally forget what it was when I want to replicate it later on! When you know there's an outfit you just love, snap a photo for later! Keep a folder of "outfit ideas" stored on your phone or computer for when you need some inspiration. Gather sources from Instagram, Pinterest and magazines--you'll never run out of awesome ideas!
We're so lucky to live in the digital age we do because everything is literally at our fingertips, including style and fashion advice! I hope these tips help when you're in a fashion funk (or just suck at fashion in general!) and are stumped with what to wear! 👊🏼🙇💁🏻
Popular
Related
Allwomenstalk Reviews