Is there anything better than seeing your fave celebs wear an outfit you totally love and then being able to steal it? Not in my book! Keep scrolling for these top celeb fashion picks and stock up on all the fashion inspo you'll ever need 😍 👠 👛 👗
---
1

Kendall Jenner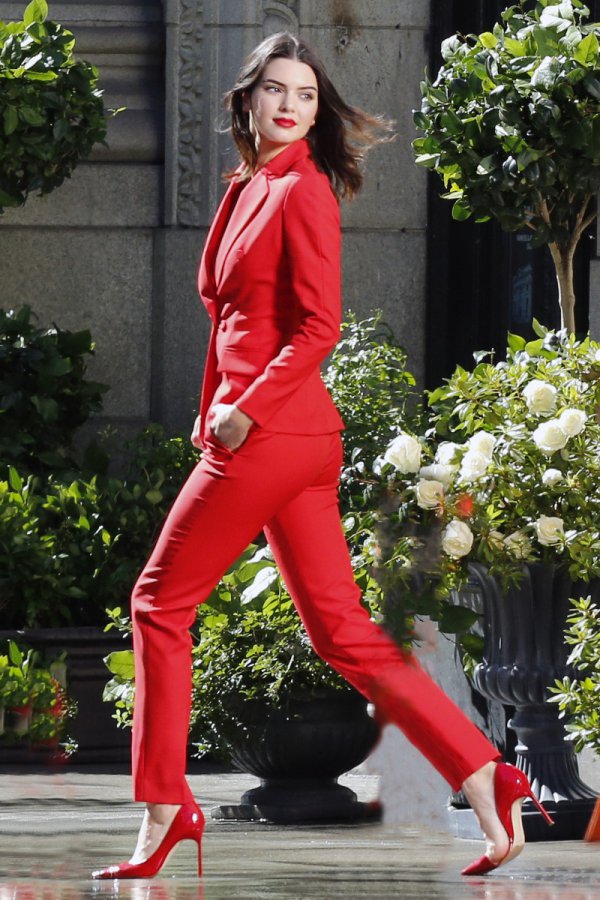 If there's anyone that can pull off an outfit in all one colour and all one shade, it's got to be Kendall! Here she's seen in an entire outfit in a bright, bold and vibrant fire-engine red. This should inspire us to try the same trend but in colours that work best for us!
---
2

Gigi Hadid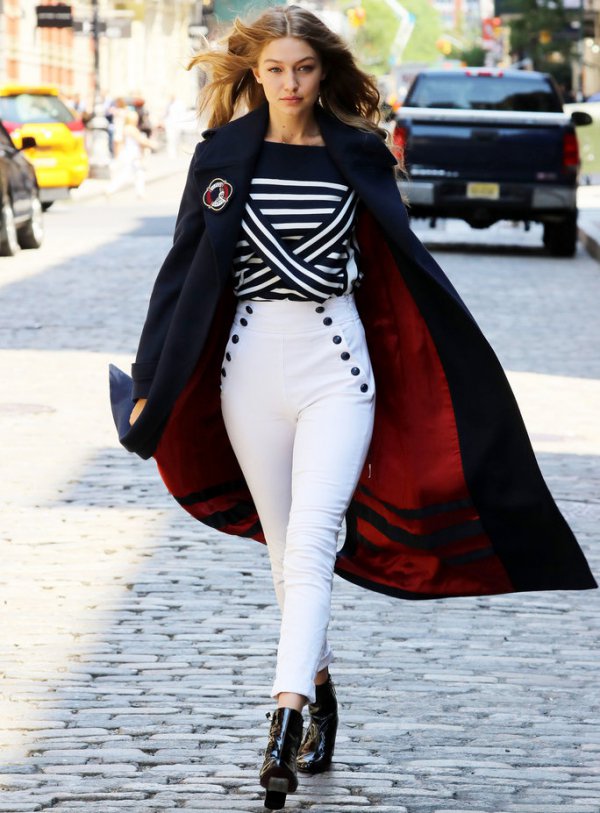 We're totally getting nautical vibes from Gigi's bold outfit here: high waisted white pants that contrast perfectly against a striped top underneath. What better way to finish it off than with an oversized coat and shiny black boots?
Trendinig Stories
More Stories ...
3

Rihanna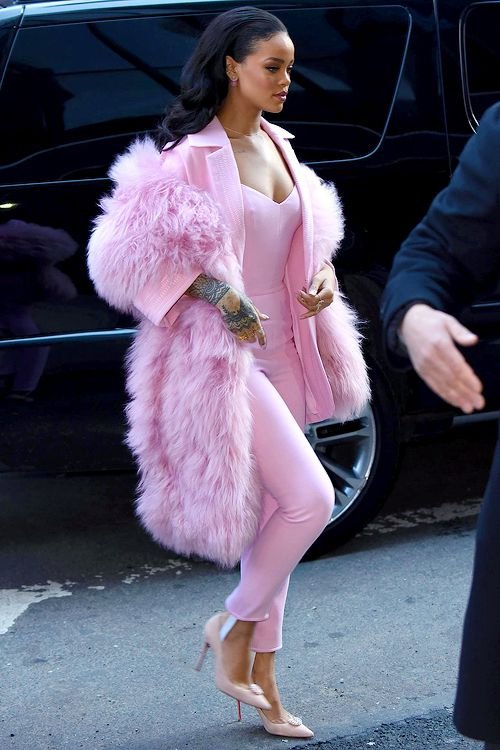 Can anyone get over this look of Rihanna's? She's styled her whole outfit around a totally cute baby pink colour, complete with a simple jumpsuit underneath a huge fluffy faux fur coat and a pair of pale pink pumps!
---
4

Khloe Kardashian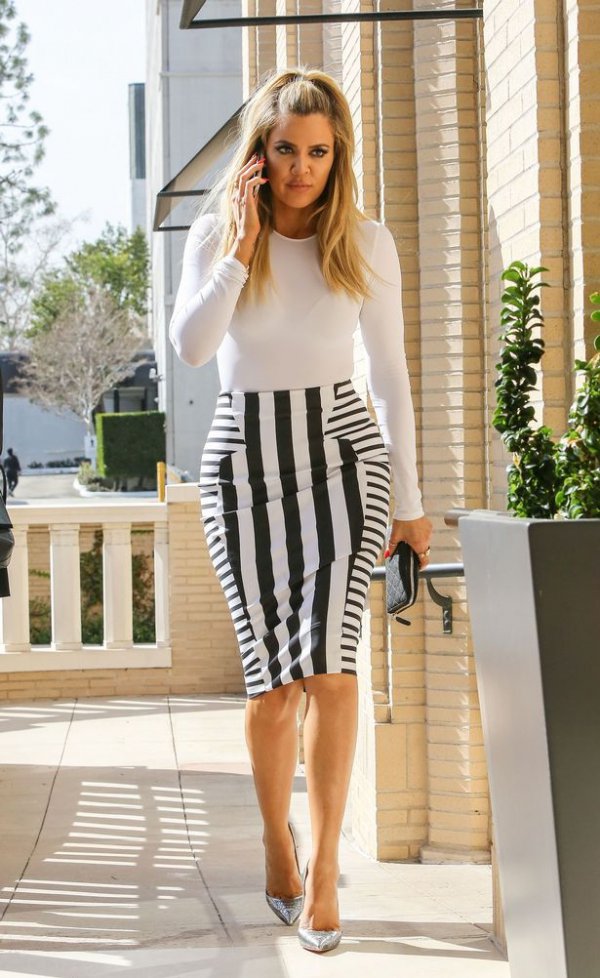 Here Khloe pairs a super busy monochromatic skirt strategically with a plain white top and subtle silver heels - totally pulling it off! She knows exactly how to downplay an outfit to keep one piece as the ultimate focal point.
---
5

Miranda Kerr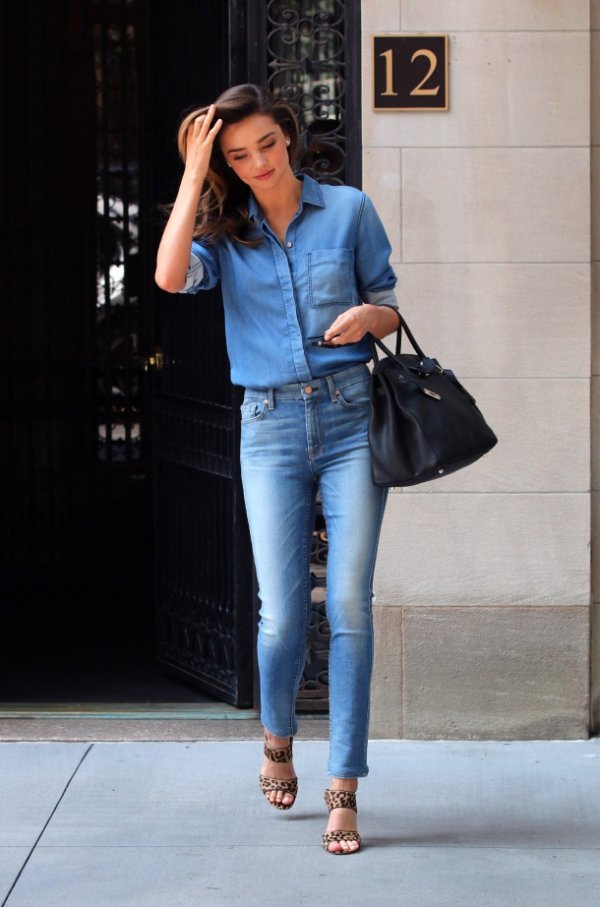 Miranda shows us that it's actually super trendy to wear double denim now, so I guess that means we should too! Here she pairs it with a simple black bag for a great colour contrast. A great way to finish any outfit is with a super versatile black bag!
---
6

Taylor Swift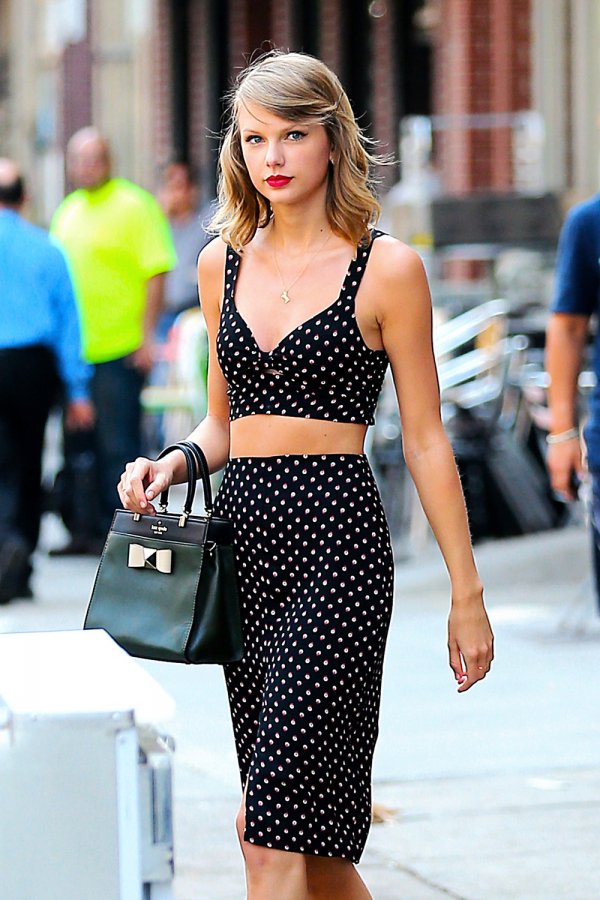 Taylor's not afraid to try bold prints so why should we?! The key here is to wear them as separates or two pieces so that the print is strategically broken up to appear easier on the eye. Don't you think that Taylor totally knows how to pull it off?
---
7

Blake Lively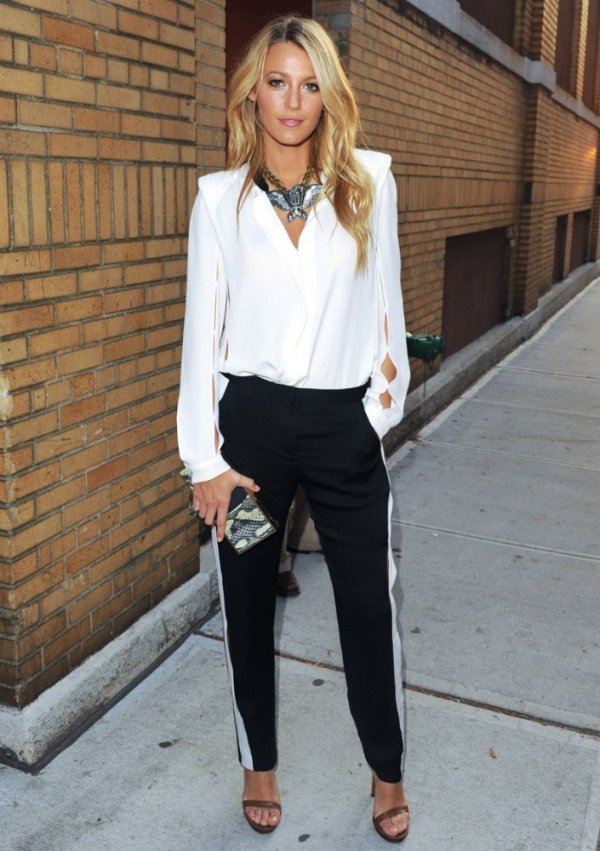 Here Blake shows us that you can't go wrong with a simple but totally classic monochromatic look! With a crisp white skirt paired with smart black pants, you can look super sophisticated in a mere second!
---
8

Kylie Jenner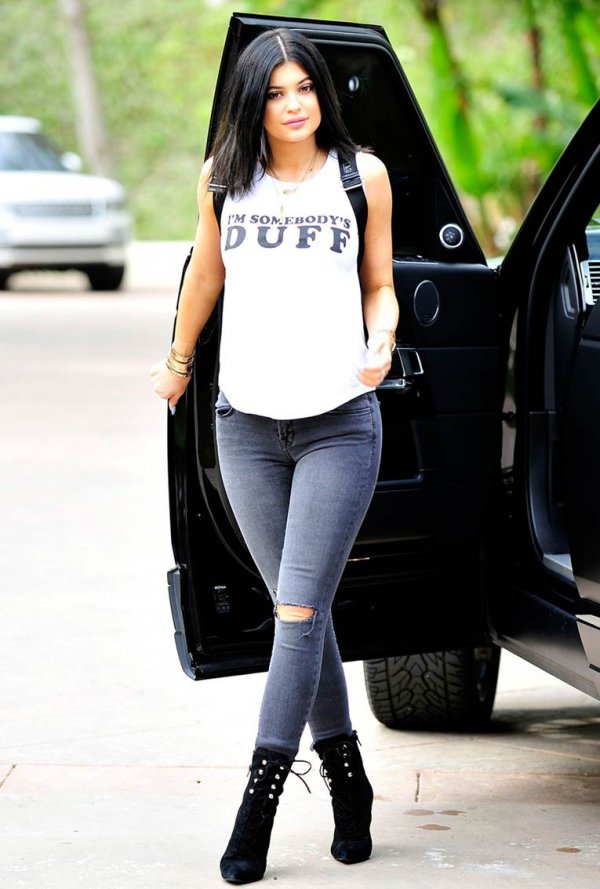 Get inspiration from Kylie's casual but still super flattering outfit! Pair a simple white tee with a pair of ripped, fitted jeans and a pair of black boots and you're good to go!
---
9

Shay Mitchell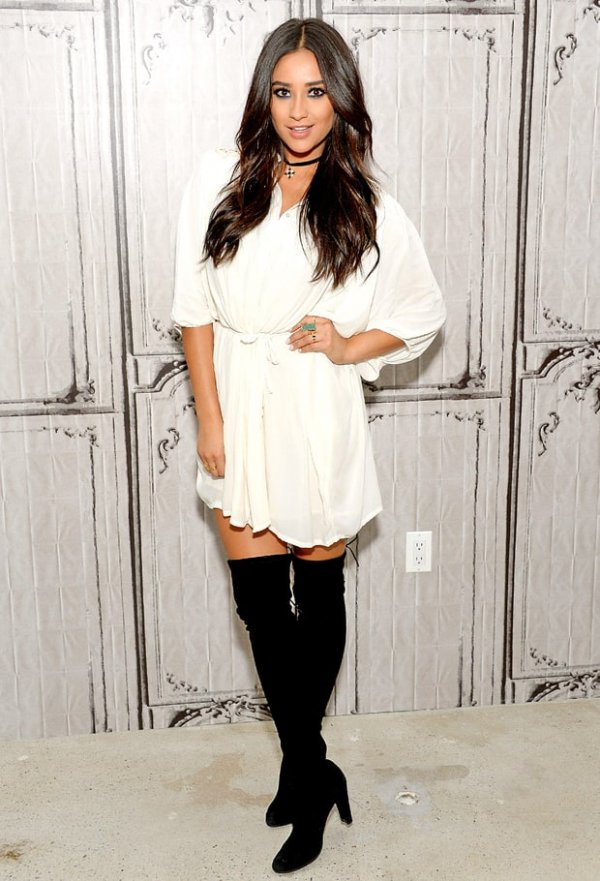 Shay looks super stunning in a simple white dress paired with a sexy pair of thigh-high black suede boots for another perfectly executed monochromatic look! Complete this with dramatic eye make up and a nude lip for extra points.
---
10

Karlie Kloss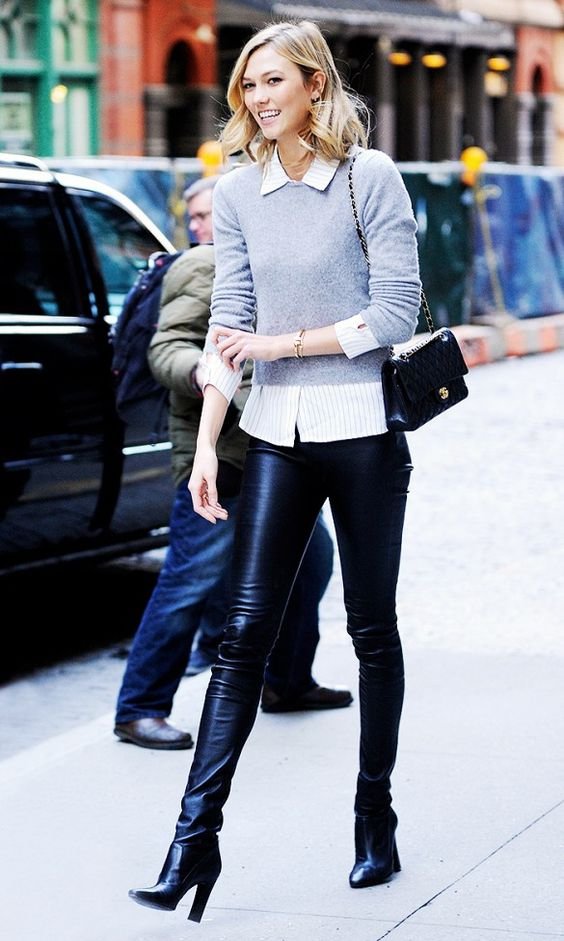 We're loving Karlie's take on corporate-chic which can totally be brought into the work place or a day at the office...although you might want to switch those leather pants for simple black ones just to be on the safe side!
Did your fave celeb make the list and which was your favourite look from above? Let us know below! ⬇️⬇️
---
Comments
Popular
Related
Recent