Latest Fashion Trends can be a bit hit and miss. It can be daunting trying out a new trend each season, but it's also a fun way to reinvent your look. Pinpointing the latest fashion trends can be relatively easy, with most stores showcasing certain 'looks' in their promotional material and catalogues. Below are just a few of the latest fashion trends you might want to try out.
---
1

Seventies Romance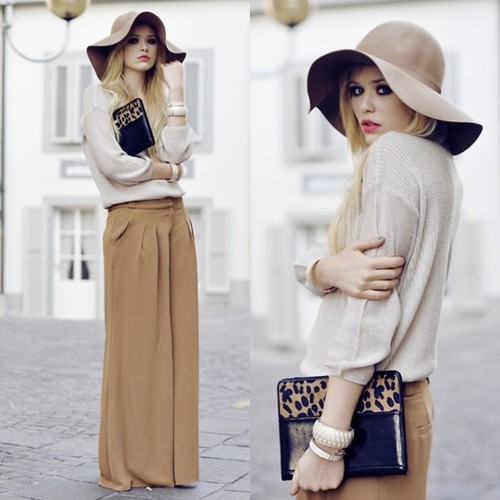 Replace the glam disco-inspired outfits of summer with a pair of wide-leg flared trousers and silken blouses. Rather than a bohemian inspired seventies look, opt for something more polished. Base your outfit around rich autumnal hues and top the look off with a floppy felt hat.
---
2

Glam Grunge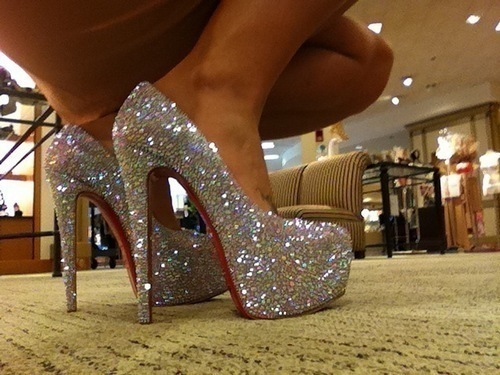 As far as the latest fashion trends go, this might be the trickiest to get 'just right'. It's a bit rock'n'roll and a bit 80s glam. Luxe velvets teamed with beat-up leather jackets and sparkly glitter boots – glam grunge is all about extremes in texture. Complete the look with slicked back hair and flawless makeup for a polished look.
3

Boyish Charm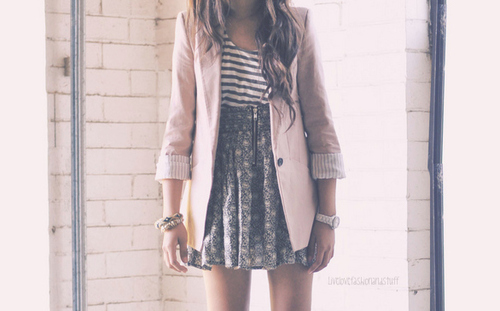 Whether you borrow from your boyfriend's wardrobe or buy clothing in distinctly masculine cuts, one of the latest fashion trends this season is taking a very manly shape. If you're not comfortable with a completely androgynous outfit then there's no need to worry. A mannish dinner jacket or cigarette style pants will do the trick. Aim for masculine dressing with subtle hints of femininity.
---
4

Modern Heritage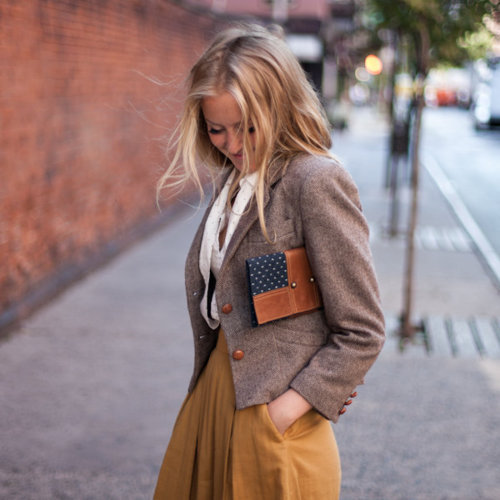 Maybe it's the after effects of royal wedding fever, but prim and proper dressing is one of the latest fashion trends taking off this season. Tweed skirts, wool coats and cashmere sweaters in neutral hues are where it's at. Choose more form fitting outfits to keep the look contemporary rather than stuffy and old-fashioned.
---
5

Fetish Inspired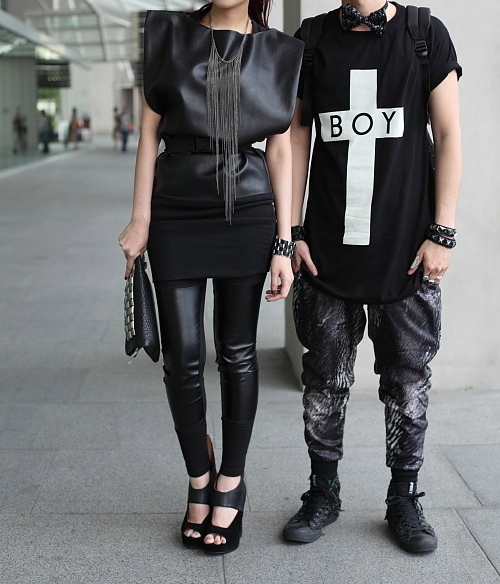 While the fetish-inspired trend may conjure images of the provocative and avant garde, this season's fetish-inspired trend revolves primarily around contemporary and sleek silhouettes. Incorporate leather dresses, skirts, bustiers and trousers into your wardrobe. Accessorise with patent leather and studded or spiked embellishments. The look is less about Lady Gaga-inspired outrageousness and more about modern, contemporary looks.
---
6

Sixties Mod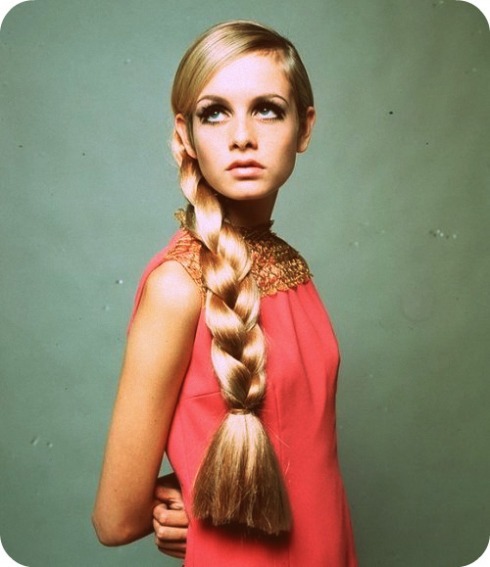 It always seems to be a case of looking to the past to forecast the latest fashion trends. This season, try your hand at a sixties-inspired aesthetic. This look revolves around shift dresses, swing-style coats and dainty framed handbags. Neutral colours are great for an everyday look, while bright block colours scream something a little bit more psychedelic and retro.
---
7

Native American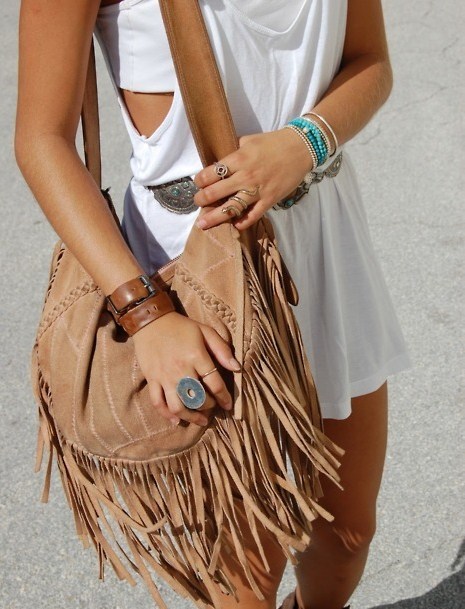 While it can be argued that this is more of a culture than a trend, the fashion world is quite enamoured with all things Native American. Add touches to your outfit in the form of fringed bags, beaded jewellery, and faux fur gilets. Keep it sophisticated with a pair of high-waisted trousers and streamlined outfits so you don't come across as looking like a Pocahontas costume.
All these latest fashion trends vary greatly in their aesthetic. If you're contemplating trying one of these trends out, think very carefully about what you currently have in your wardrobe and which of the trends would best suit your personal style. If you don't want to fully invest in a trend, look to accessories to update your look. Which of the latest fashion trends will you be trying out this season?
Top Image Source: weheartit.com
More
---
Comments
Popular
Recent