While I was swimsuit shopping the other day, I couldn't help but notice how there weren't many not revealing swimsuits! Now I'm a smaller girl and have no problem showing off "the girls" every now and then, but swimsuits lately seem to leave nothing to the imagination! Plus, I would rather feel comfortable in my swimsuit instead of being worried that its going to fall apart on me. Thus, I went on a hunt to find 7 not revealing swimsuits that are just as sexy as the barely-there ones!
---
1

Victoria Secret Push-up Cut-out One Piece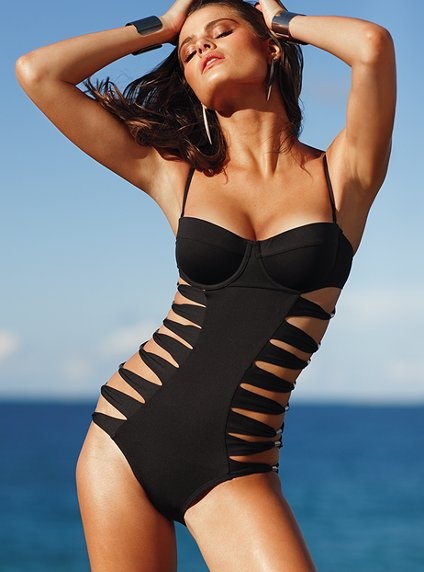 Starting this not revealing swimsuits list is my personal favorite that I came across, Victoria Secret's "Very Sexy" Push-Up Cut-Out one piece. The design of this swimsuit is super sexy while also covering the majority of your backside and stomach. This swimsuit offers underwire cups for support and removable straps if you prefer the strapless look. You may need to be careful about getting some very zebra-like tan lines with this swimsuit, but at least it will make you stand out from the other string bikini ladies while showing less skin!
---
2

Roxy Surf Essentials Ruffle One Piece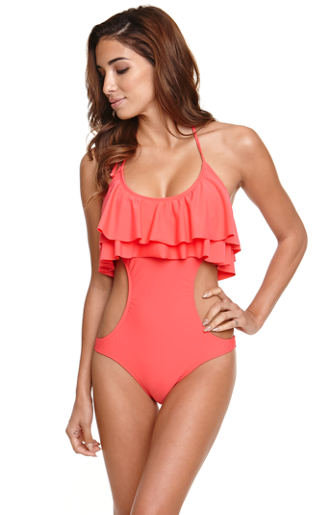 Roxy's Surf Essentials Ruffle One Piece is adorable and totally girly! It's even cute to wear with shorts for a fun summer outfit. If you do like this swimsuit, I've read that it runs small, so try ordering a size larger than you normally would! It's also probably not a great fit for bustier girls who may do better with some more support up top.
3

Robin Piccone Crochet Overlay One Piece Swimsuit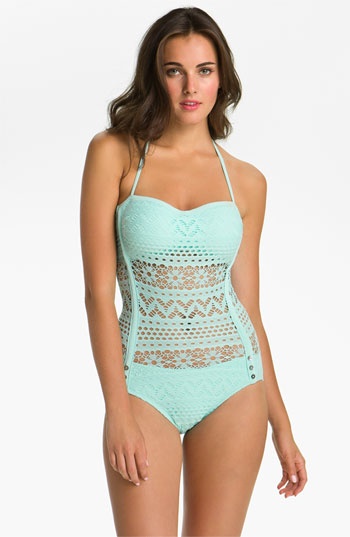 Robin Piccone's 'Penelope' crochet overlay one piece swimsuit is both conservative yet fashionable! The sheer crochet overlay helps to hide your stomach if you're not comfortable flaunting it, it's fashioned with a sweetheart bandeau, and finished with a trio of buttons which help to slim your hips. This swimsuit also ties behind the neck, leaving your upper back open and creating more support for your chest.
---
4

Volcom Dotted Line One Piece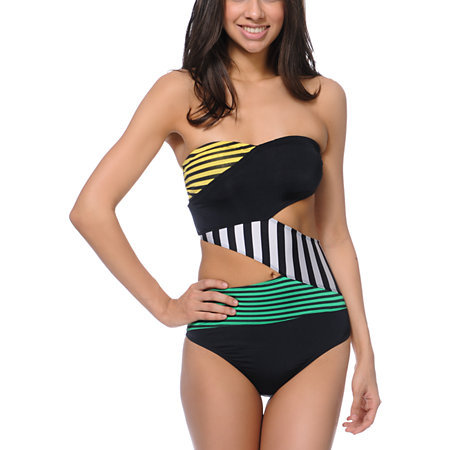 What a unique and creative bathing suit! It's definitely more original than sporting a tiny bikini and sure to make you stand out! Volcom's Dotted Line One Piece has gorgeous colors and patterns in this strapless criss-cross style swimsuit. Again, it may not be a great fit for bustier girls.
---
5

DKNY Halter Shirred Swimdress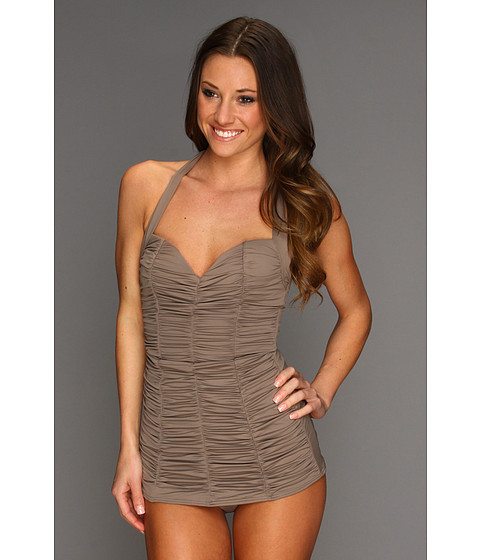 I must confess that I've never worn a "swimdress" before, but this DKNY Halter Shirred Swimdress may make me the proud owner of one! This swimdress comes in beige, blue, or pink and has chic shirring at the front to help make you feel slim while also giving you an elegant sweetheart neckline. This swimdress also has underwire and cups to help out us bustier ladies.
---
6

Michael Kors Empire Solids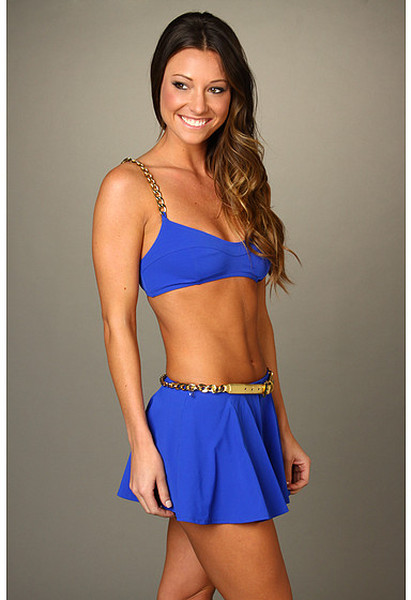 I find that my biggest problem when going swimsuit shopping is finding swimsuit bottoms that cover my butt. Most of the times that I wear bathing suits in the summer are around my family, so I'd rather not be falling out of the back of my bottoms! Thus, skirt bottoms like Michael Kors Empire Solids are perfect! Plus they usually help to hide any side "muffin top" issues, which makes me feel better. The top to this swimsuit is also great as it looks as though it offers great support.
---
7

Victoria's Secret Tie-front Tankini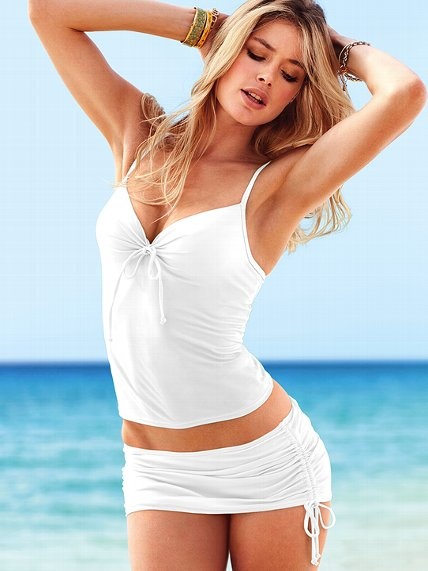 We started this list with Victoria's Secret, and now we're ending it with them. Victoria's Secret has a great line of tankinis where you can choose between having your top "regular length" or "long length." As for the bottoms, you can choose between all different types depending on how much you want to cover. Just because you're covering your middle section more than a bikini doesn't make it any less sexy!
Just to be clear, there is absolutely nothing wrong with sporting a string bikini in the summer! More power to you if you have the body to wear one proudly, I'm jealous! But for some of us ladies who are bustier, more conservative, or have a little bit more meat on us, we may feel more comfortable in something less revealing. What is your swimsuit style? Are you able to sport a string bikini or do you prefer less revealing swimsuits?
---
Comments
Popular
Related
Recent