Oversized Sunglasses are a mainstay on the fashion scene. Made popular by celebrities such as Nicole Richie and Victoria Beckham, oversized sunglasses are a staple piece of many a celebrity wardrobe. They've also become a mainstay in the wardrobes of many of us 'commoners'. The following are just a few oversized sunglasses worthy of celebrity status.
---
1

Squint Topshop Black Square Oversized Sunglasses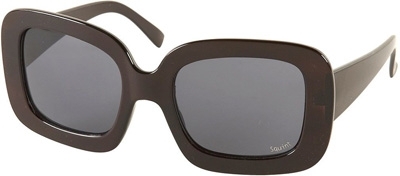 Price: $50.00 at us.topshop.com
These black oversized sunglasses feature bold square-shaped frames. They are made from black plastic and have a metal lower rim. They're definitely something that a fashion-forward celebrity would wear.
---
2

Yves Saint Laurent Square-Frame Acetate Sunglasses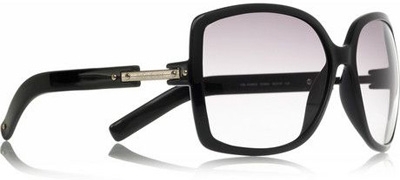 Price: $245.00 at net-a-porter.com
In typical celebrity fashion, you can't go past a pair of designer shades. These YSL sunglasses have a classic oversized design. The frames are made from black acetate and light-gold metal. They also have gradient lenses. These would look great worn with a chic silk headscarf.
3

River Island Olivia Cream Sunglasses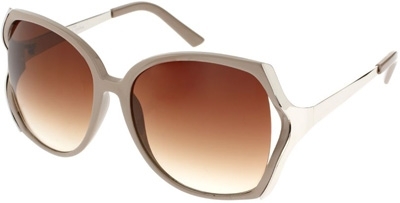 Price: $23.63 at asos.com
I wouldn't be surprised if there were one or two celebrities out there who love a good bargain. These cream oversized sunglasses not only look good, but have a very appealing price point. They have a coloured frame, gradient lenses, and cutaway details at the lenses. These affordable sunglasses will have all of us channelling out inner celebrities.
---
4

Cutler and Gross round-Frame Acetate Sunglasses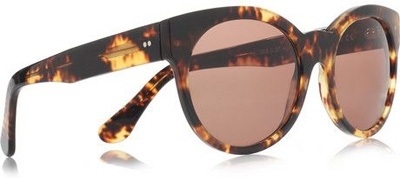 Price: $455.00 at net-a-porter.com
Tortoiseshell frames are a timeless choice. These Cutler and Gross sunglasses are an exercise in contemporary chic. They feature round acetate frames and brown lenses. They'd be the perfect complement to an outfit of a loose blouse and tailored shorts in the summer.
---
5

Karen Walker Perfect Day Sunglasses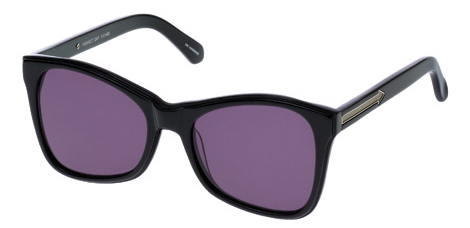 Price: $180.00 at amazon.com
Karen Walker sunglasses are a cult celebrity favourite. These slightly oversized sunglasses have a subtle cat eye design. They feature high-density plastic frames and have dark lenses. They're an understated style that would work well with a range of everyday outfits.
---
6

Topshop Pink Frame Large round Sunglasses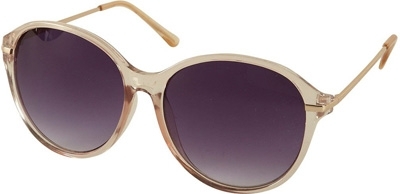 Price: $36.00 at us.topshop.com
Clear frames are a contemporary and stylish choice. These large round sunglasses have a clear coloured frame, metal arms, and gradient lenses. The lighter coloured frames are a great alternative to the more common dark ones.
---
7

Jeepers Peepers Grace Sunglasses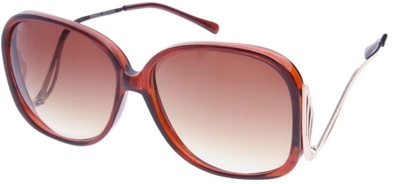 Price: $27.04 at asos.com
Retro-inspired accessories are an on-trend choice this season, and sunglasses are the ideal way to work the look. These oversized sunglasses have retro design and feature slim coloured frames with a decorative hinge cutout design. Channel a cool Hollywood look and pair these with a flowing maxi dress and bejewelled accessories.
---
8

Gucci Oversized Frame Acetate Sunglasses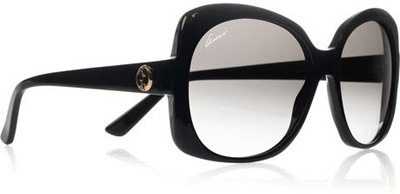 Price: $275.00 at net-a-porter.com
These black sunglasses are perfect for hiding from the glare of the paparazzi. They feature acetate frames, gradient lenses, and designer-stamped arms. For a classic look, these would look great paired with a striped t-shirt, cigarette style pants, and ballet pumps.
---
9

Henry Holland for Le Specs Flat Top Sunglasses: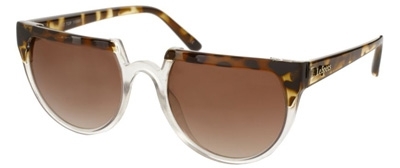 Price: $118.30 at asos.com
These oversized sunglasses are for those kookier celebrity types. They have a distinctive flat top design with curved lenses crafted in clear plastic. The design channels 80s references and this range is exclusive to ASOS.
---
10

Topshop Knot Detail Large Sunglasses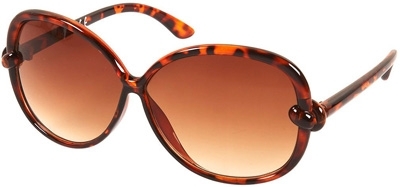 Price: $32.00 at us.topshop.com
These tortoiseshell sunglasses feature interesting knot details at the arms. They have a round slim frame with brown gradient lenses. These oversized sunglasses are ideal for looking glam on a summer vacation.
When it comes to oversized sunglasses, there are a range of shapes and designs on offer. While celebrities have the big budgets to go with the big designer named oversized sunglasses, there are also a range of affordable and well-priced alternatives. What celebrities could you picture in these oversized sunglasses?
Top Image Source: pinterest.com
More
---
Popular
Recent