There's no one better to get fashion advice from than your favorite designers. They make millions selling gorgeous dresses and shoes, so they must know a thing or two about women and what they look best in. Even if you've never bought one of their high-priced items, you should still value their professional opinion. Here are some of the best pieces of fashion advice from your favorite designers that can change the way you dress yourself:
---
1

Michael Kors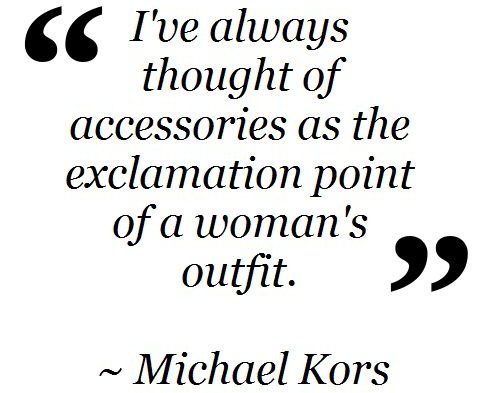 Is your jewelry box empty? Well, that should change soon, because it's dangerous to forget the value of accessories. Even though the actual outfit you wear is important, what you accent it with is equally important. You shouldn't be so focused on finding the right dress that you forget to stock up on necklaces and belts. In order to create a perfect outfit, you need to cover all of your bases.
2

Christian Louboutin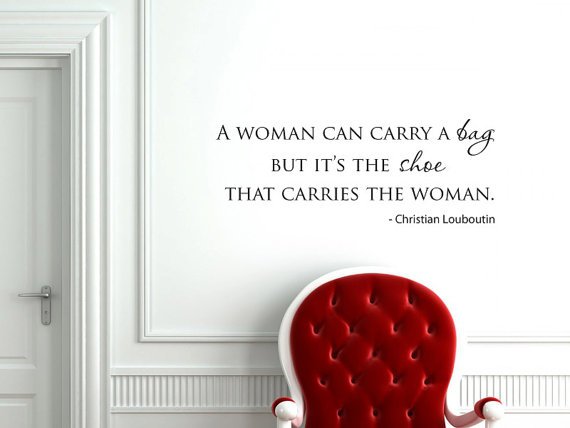 It shouldn't surprise you that Christian Louboutin is a bit obsessed with footwear. He has several memorable quotes about why every woman needs to own heels, such as "Shoes transform your body, language, and attitude. They lift you physically and emotionally." Take his advice and make sure you stock up on heels. They can give you the confidence you've always wanted.
---
3

Coco Chanel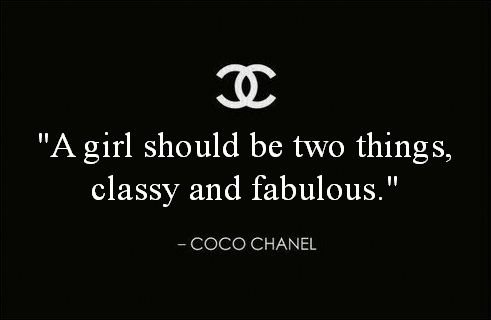 This statement is a bit general, but it's the truth. Any fashionable woman will try to find a balance between looking classy and fabulous. For some, that involves buying designer clothes. For others, it simply involves wearing something that they feel comfortable in.
---
4

Donna Karan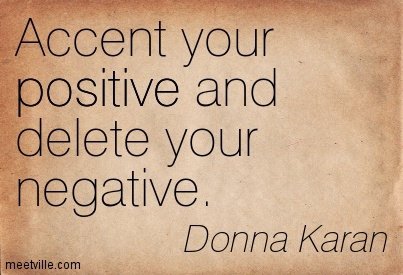 There's no reason to stress about how chunky your legs look when you could be paying attention to how gorgeous your cheek bones are. Hide your "flaws" by wearing clothes that will cover them up, and accent your good traits by wearing things that will draw attention to them. It's not that hard to do, so it's an easy way to boost your confidence.
---
5

Giorgio Armani
This is a great piece of advice to remember the next time you hit the mall. Don't buy bright outfits with ridiculous patterns, all because you want to draw attention to yourself. It's better for others to remember how beautiful your outfit was than to stare at you because you're standing out for the fun of it.
---
6

Donatella Versace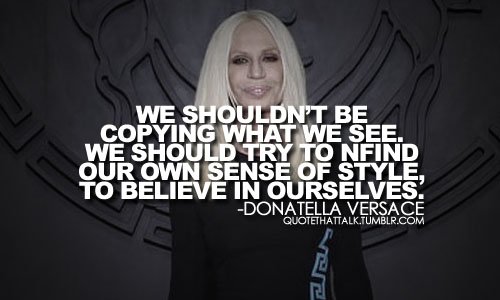 Here's proof that you don't need to steal the styles of your favorite celebrities. Instead of copying the trends that you see on the runway, you can create your own! That's the only way to feel like an individual who is confident with herself. The more courageous you are, the more comfortable you'll feel wearing what you like, instead of what society claims to like.
---
7

Christian Dior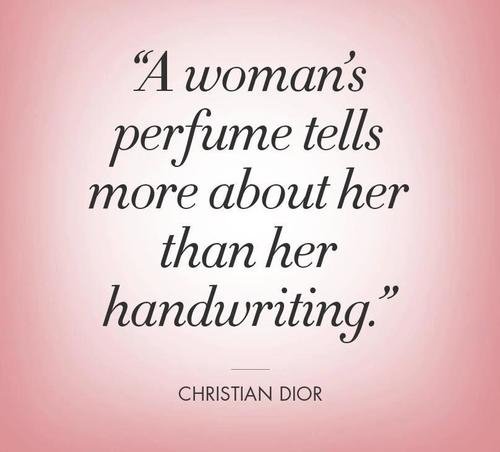 Fashion isn't only about what you look like, but also about what you smell like. If you don't have a perfume that you're proud to wear in public, you need to start your search. Once you find a scent that's right for you, it'll make everyone want to come closer.
These designers know what they're talking about, so don't underestimate their advice. They have some pretty valuable things to say, so make sure you take them into consideration the next time you put together an outfit. Do you have any shoes, clothes, or bags from these designers?
---
Comments
Popular
Related
Recent