DIY Peplum Projects are here to give you a taste of this spring and summer trend without spending a lot. In fact, you can make most of these DIY peplum projects without buying "new" materials. I don't know about you but that's my kind of DIY refashion. Let's take a look at these fun and pretty peplum fashion projects, shall we?
---
1

Anthropologie-Inspired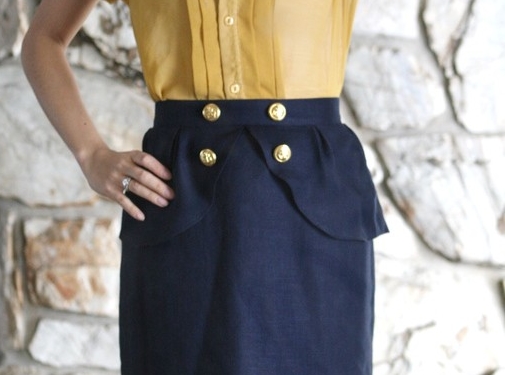 There is a skirt like this sold by Anthropologie. It costs more than $250. But why buy when you can make your version of this pretty peplum piece? In fact, you can do what Sarah did and make your peplum skirt out of a pencil skirt that cost $2.50.
---
2

Lacy Curtain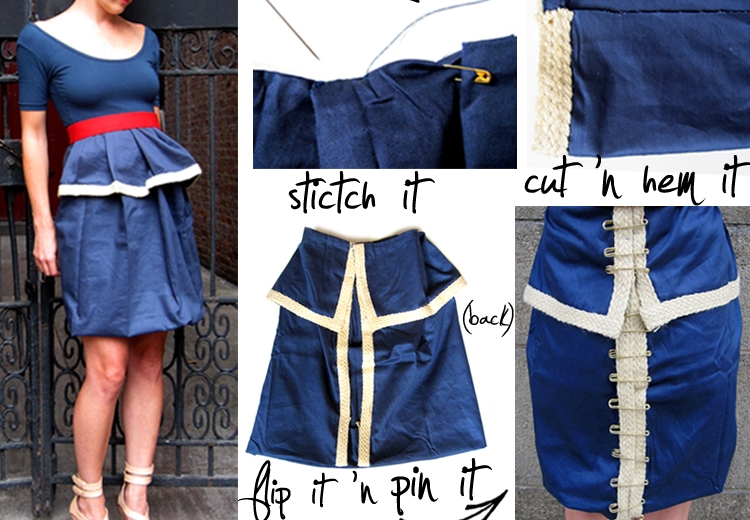 Yes, this peplum skirt was made of a curtain panel with a skirted top. Awesome, yes? I like the lacy details of this easy-to-make skirt. I don't know about the back pins but they sure add character to this pretty DIY peplum piece.
---
3

Peplum Shirt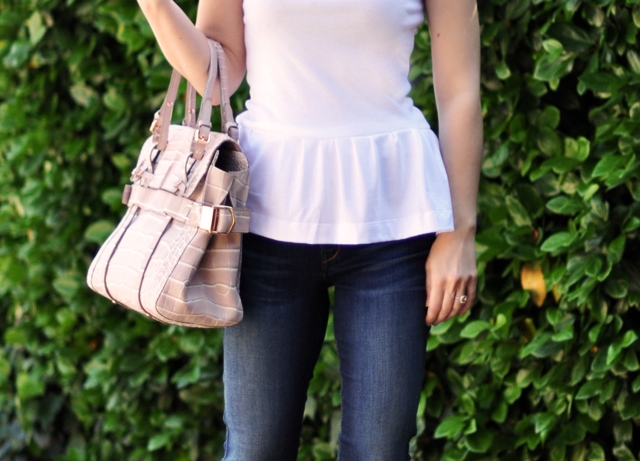 If the idea of a peplum skirt is not to your liking, you can give this shirt version a go. I love this particular DIY peplum project because it's a great way to refashion two plain shirts. You will need two to make this skirt: one fitted and one large. The larger one is for making the peplum detail of your new pretty top.
---
4

Removable Peplum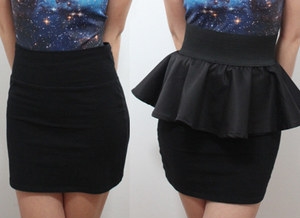 This is a great DIY peplum project for those who like having versatile and flexible pieces in their wardrobe. This is also fantastic if you want to give several pencil skirts a summer-appropriate update without changing them permanently.
---
5

No-Sew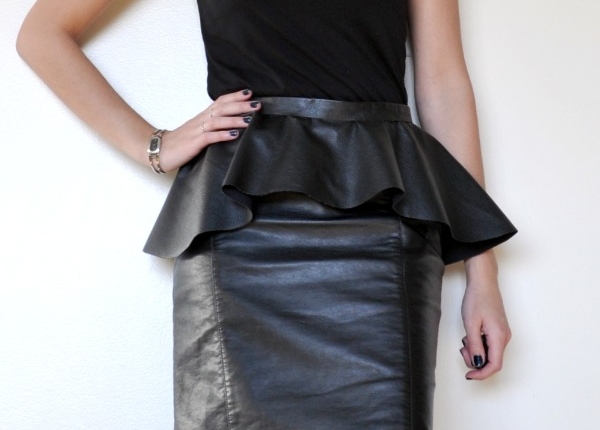 Don't you just love clothing-related projects that involve no sewing at all? Also: don't you just love hot glue? Check out Natasha's blog now to see how she constructed this removable no-sew peplum. Now don't worry if you don't have a leather skirt to use this peplum with; you can easily use real fabric to make your removable peplum.
---
6

Cardigan Refashion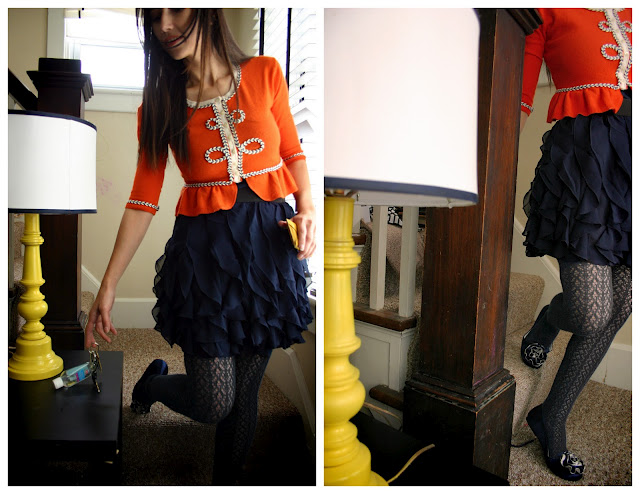 How pretty is this orange cardigan? I don't know what detail I love best: the braided trim or the dainty peplum. If you check out Kathleen's blog, you will see that the original sweater wasn't too pretty. But with a dash of creativity and accidental trend forecast (she made this in 2010!), she was able to make the cardigan look positively lovely.
---
7

Printed Skirt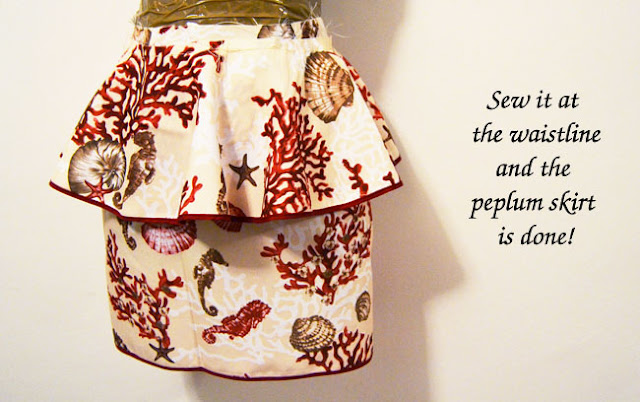 Most of the DIY peplum projects we have featured above are of the plain or single-color variety. For an added touch of summer, you can use printed fabric to make your peplum skirt. This beach-themed piece is a great example. Methinks any floral fabric will do, too.
---
8

Old Dress to Peplum Top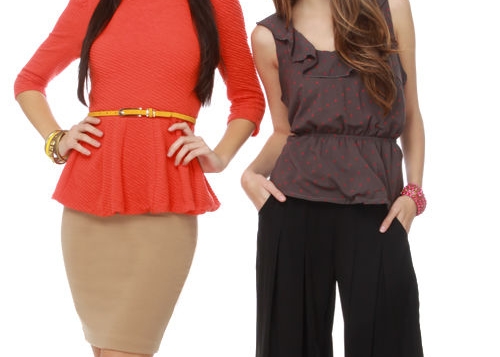 I'm sure your closet has a few dresses that you no longer wear. If one of these dresses happen to have a fitted or elasticized waistline, you have got yourself a perfect base for a trendy peplum top. You simply cut off the dress, sew the hem, and yes, you're done.
Ready to take a plunge into these DIY peplum projects? Don't forget to show us what you end up making! I'm certain you will be able to create a trendy and pretty peplum DIY skirt or top that can rival pricey designer pieces.
More
---
Popular
Recent